Of the moment // 8.15.14
One of the reasons why I blog is simply to have the space to write: getting things "on paper" helps me to process my feelings and organize my thoughts. I also love having a record of my life over the past few years: a place that holds all of my stories, my photos, the ups and downs of travel. But sometimes, I also just want to remember and share the little things that brought me day-to-day joy. Every Friday, I'll give you a peek into the book I currently can't put down, a great restaurant discovery, a fun new product or an inspiring quote: a few things that I think you might enjoy before we all take off into the glory that is the weekend!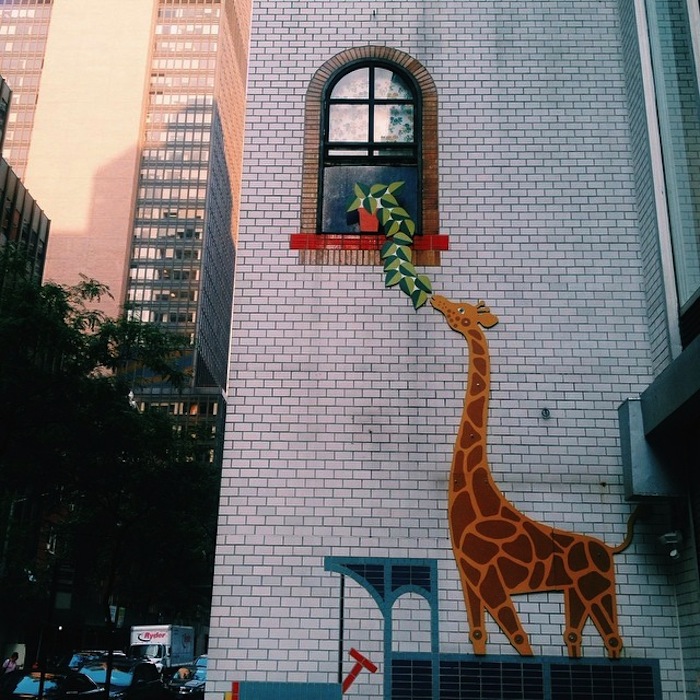 Last night, my boyfriend and I went on a date to Comedy Cellar: he's a big fan of live comedy, and I'm always up for a fun date night. One of the coolest thing about Comedy Cellar is that there's often a surprise guest, and it's usually a massive name in comedy–they'll pop in if they have a larger gig in town, or if they want to try out new material. Before the show started last night, I asked my boyfriend whom he would be most excited to see: his answer was Louis C.K. Lo and behold, guess who the surprise guest was? Louis C.K.! I'd actually already seen him live (and we spotted him at an Upper West Side bar a few weeks ago), but it was really cool to see the comedic process: he was jotting down notes as the show went on about what worked and what to work on. Now I just can't wait to see his "final" show to know what jokes made it off the chopping block!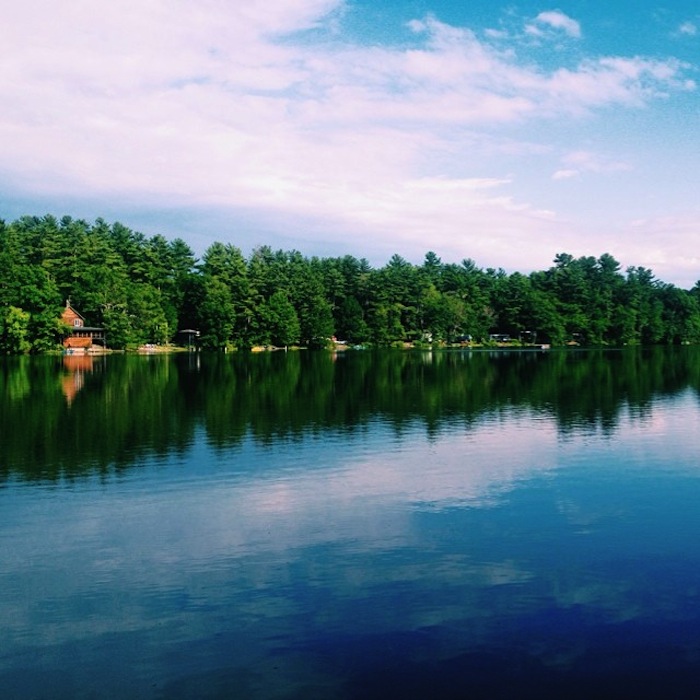 Take Me Back
You all know how much I love the Berkshires: I'm already contemplating a weekend getaway in October to see the fall foliage. But summer's not quite over yet, and I contributed a piece to Passion Passport on Summer Escapes in the Berkshires. It has a few more helpful tips and tricks, including my can't-miss stop for a roadside cheeseburger and cherry dip soft serve!
Wanderlust
I reorganized my Pinterest boards this week: specifically, my Fixed Life Envy and my Wanderlust boards are now segmented into Eating Spaces/Living Spaces/Working Spaces etc. and by Asia/Europe/North America/etc. First of all: please follow me on Pinterest! Second of all, I realized that about 95% of my wanderlust pins were from Greece. It's officially on the list for a must-go in 2015.
Fixed Life Envy: Outdoor Spaces
One of my boyfriend's friends was staying at the James Hotel in SoHo this weekend, and so kindly invited us up to its rooftop pool. Truth: there is nothing more coveted in New York City than outdoor space, and access to a rooftop pool is practically an urban myth: this New York Times slideshow of Manhattan's Secret Pools and Gardens is one of my favorite things to drool over! We ended up spending most of Saturday and Sunday soaking up as much sunshine as possible while relaxing in the pool, and it was GLORIOUS.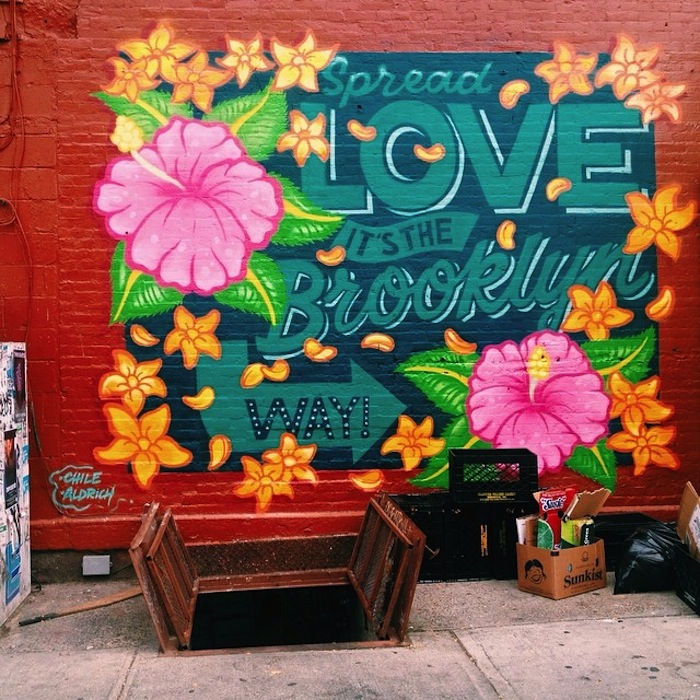 Streets
Spotted this ode to Biggie on the side of a local bodega, and just couldn't get enough of it. Love this borough!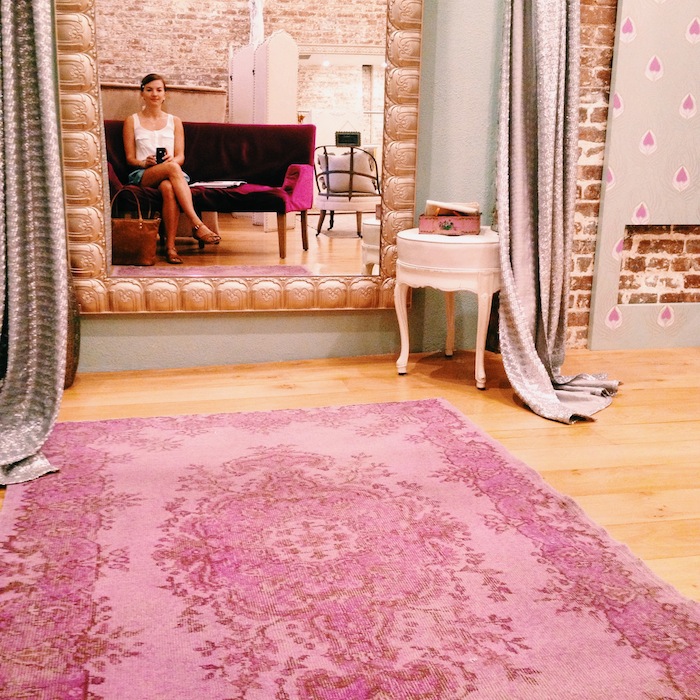 Looks
Eek! I went with my newly engaged friend Kate to try on wedding dresses at Lovely Bride, which I can now vouch absolutely is the sweetest shop for bridal gowns. Kate is ultra-organized and knows what looks good on her, which makes these sort of processes a million times less painful–and it was actually super fun to see all of the gorgeous dresses. The total bonus was the space itself: we had this fantastic nook with a comfy lilac couch and sparkly changing room, and at the back of the shop, there is an atrium with the best natural light in Manhattan.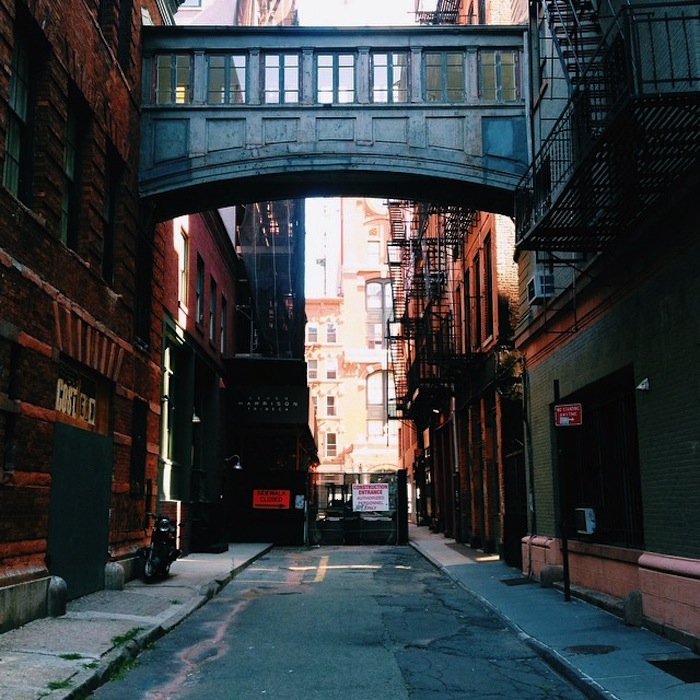 New York City
Staple Street in Tribeca is without a doubt one of my favorite streets in Manhattan, and it's all because of that awesome skybridge. I have always referred to those things as "the-street-walking-over-things" until I spotted this ScoutingNY post of the last remaining skybridges in New York City. Now I know the proper word for them AND I have about a million more I want to find and photograph.
Words
"When I say be creative, I don't mean you should all go and become great painters and great poets. I simply mean let your life be a painting, let your life be a poem." -Osho
What are you up to this weekend? This weekend, we're heading to Boston to visit friends: a Red Sox game and Modern Pastry cannolis are absolutely on the agenda.