100% natural beauty: Herbivore Botanicals
One of the best things about yoga teacher training (even though I didn't appreciate it nearly enough at the time) was that it was such a fantastic forced container for healthy habits. When you're practicing yoga for eight hours a day twice a week, taking three to four yoga classes a week and spending at least one evening learning about lifestyle practices and chakras, you optimize your body for such intense physical, mental and emotional work. I was going to bed earlier so that I could wake up earlier, eating a mostly vegetarian diet, rarely drinking other than a glass of white wine here and there.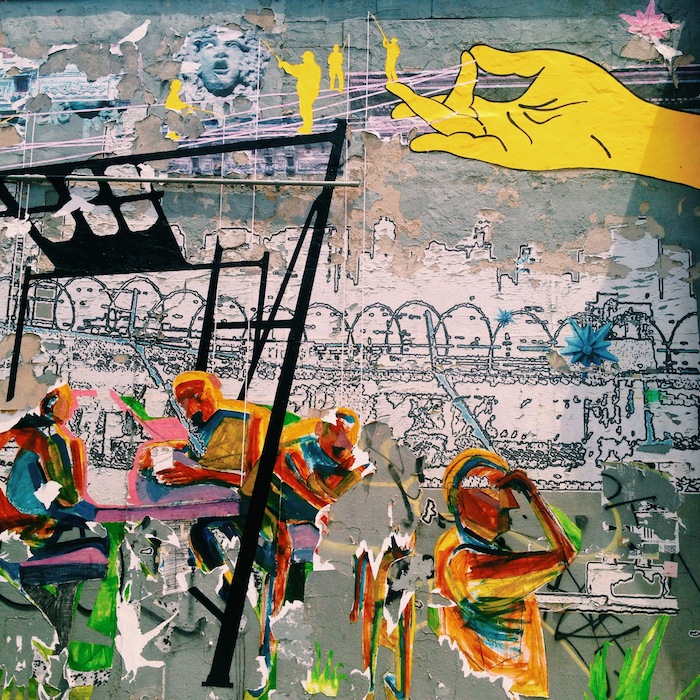 It was around that time that I started paying more attention to not only what I was putting IN my body but what I was putting ON my body. I started reading the long list of chemical ingredients in my makeup, shampoo, moisturizer. What exactly was all this stuff that I was smearing all over my body's largest organ every day? How was it affecting (negatively or positively) all of the work that I was putting into my body through diet and exercise?
And with that in mind, I slowly but consciously started looking for more natural products to integrate into my lifestyle. I've started using straight-up coconut oil in a million different ways: to practice oil pulling in the morning, as an intense deep conditioner on my split ends, as a general body oil after a shower, even eating a spoonful to stave off hunger before the gym. I use a stainless steel tongue scraper every morning instead of chewing gum after every meal.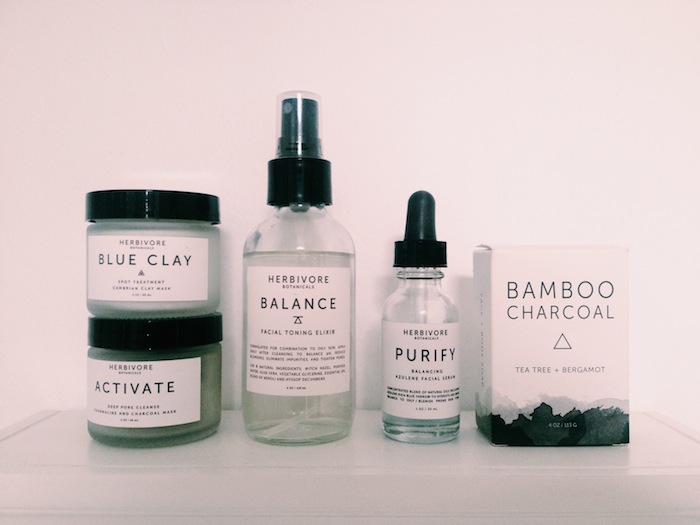 And one of my favorite brands that I've discovered through this process is Herbivore Botanicals. The Seattle-based company makes 100% natural skincare products, with ingredients like Japanese black charcoal and Brazilian gemstones. I tried out the Ultimate Facial Care Set for Combination Skin, and so far: I'm obsessed! Not only do the products work really well and smell great, but the branding is so gorgeous. I feel fancier and better about the right choice I'm making just seeing them sitting on my shelf.
One of the things I truly believe in is treating the whole body. Instead of covering up breakouts with heaps of makeup, I'd rather get to the root of the problem by drinking more water, eating more fruits and vegetables and washing/toning/moisturizing my face. Herbivore Botanicals has helped me do that by giving me a product that's in line with the rest of my approach: natural and simple. Highly recommend!
I'm still looking for recommendations for natural hair care (shampoo, conditioner, light hair oil), body wash, exfoliating scrub and makeup. Help! 
Note: Herbivore Botanicals kindly offered me a complimentary ultimate facial care set, but all opinions are my own.