The best of the Berkshires, via Instagram
Bold statement, but I think the single best thing that my boyfriend has introduced me to is the Berkshires. He's a New York City native (such a rare breed!) who grew up on the Upper West Side, but spent summers at a lake house in the Berkshires (near Lakeville!). There's something so delightful about being able to hop in the car in the middle of bustling, chaotic, never-sleeps Manhattan, and two hours later be in the middle of rolling hills and cornfields and nary a phone signal to be found.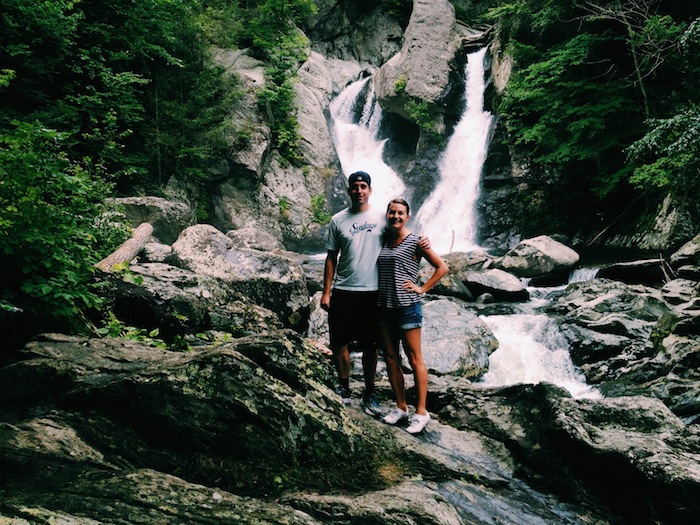 We spent a fantastic weekend away at Interlaken Inn back in April, and we were lucky enough to go back for a weekend at a house with a pool near Millerton for 4th of July and then for another weekend at a lake house outside of South Egremont. I am obsessed with this little pocket of borders–New York, Connecticut, Massachusetts–and the dozens of lakes, farmers markets and open spaces that it holds. Here's a peek at a few of my favorite things about the Berkshires!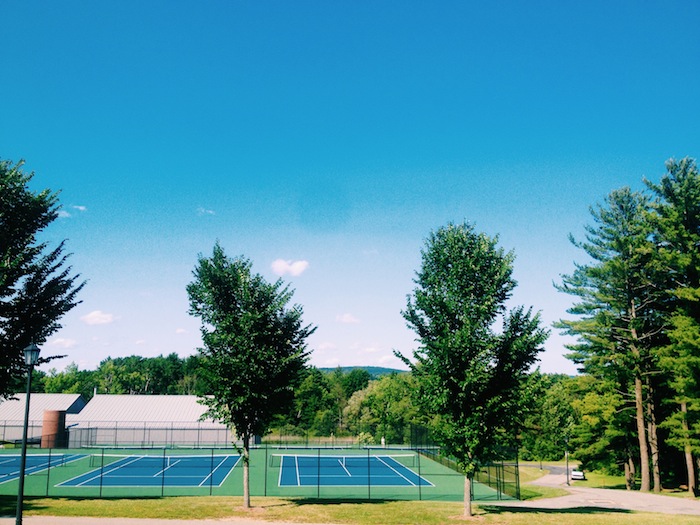 TENNIS! File under things that are impossible, expensive and/or impossibly expensive in New York City: finding an open tennis court. The Hotchkiss School courts in Lakeville are pristine and open to public. Game, set, match, thankyouverymuch.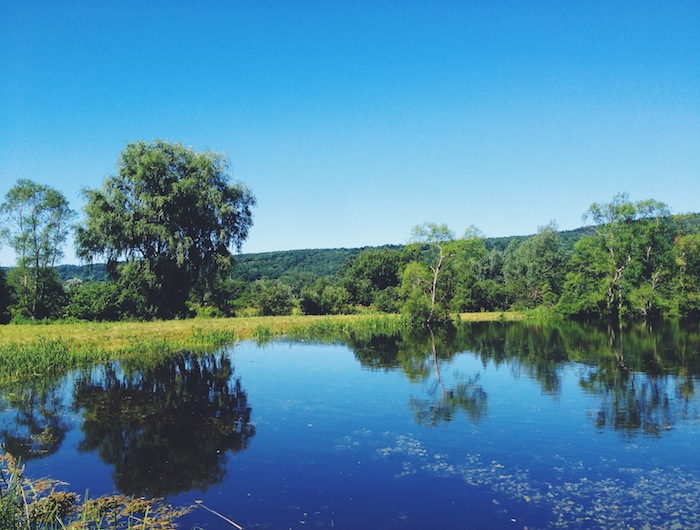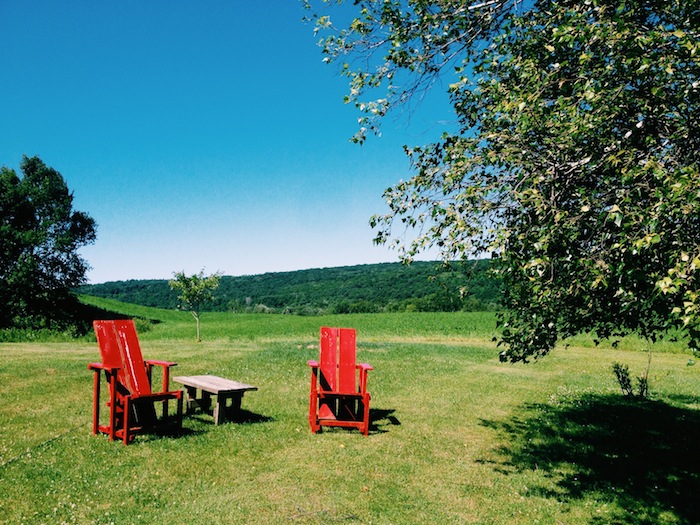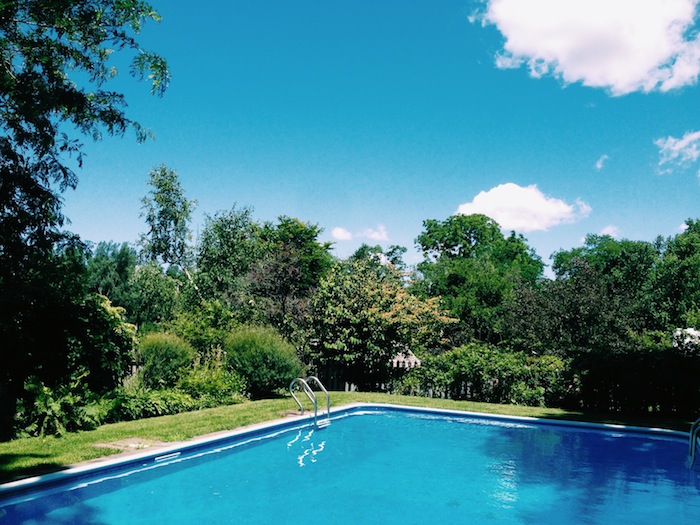 Growing up in California's Central Valley, I learned how to swim in pools: the ocean can be a bit too treacherous, lakes can be a little too murky. There aren't many options to swim outside in New York City (rooftop pools seem like an urban myth!), so I was in heaven with a pool to swim in and a chaise lounge to lounge in.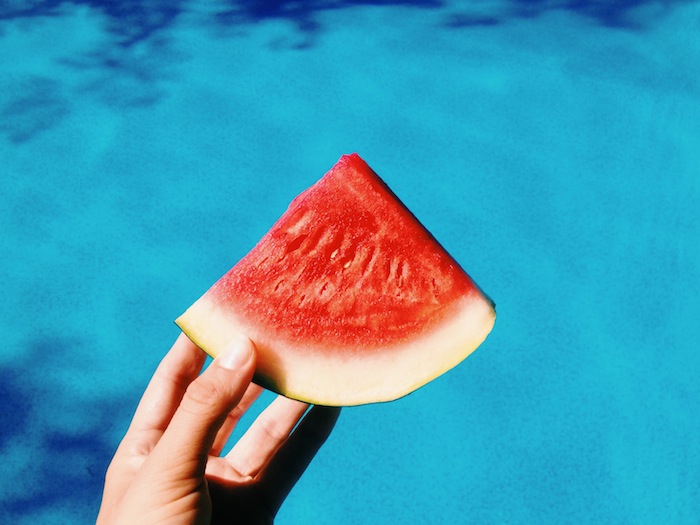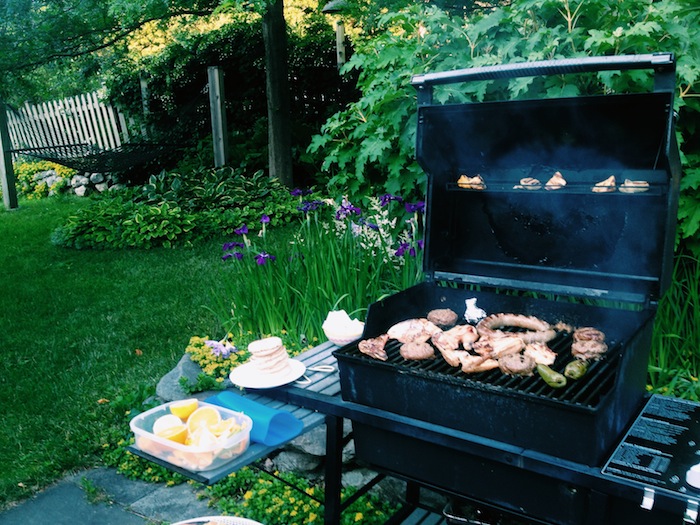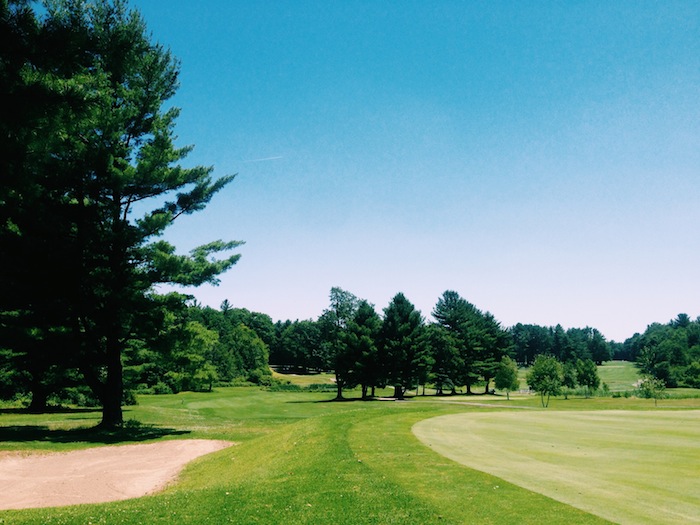 Another thing I miss about the suburbs: playing golf! Even though I hit balls at Chelsea Piers last summer, I still miss having a set of clubs and spending spare afternoons at the driving range. We played nine holes at Egremont Country Club, and while I was super rusty the first weekend, I started to get in a little bit of a groove the second time. Now I just need to practice!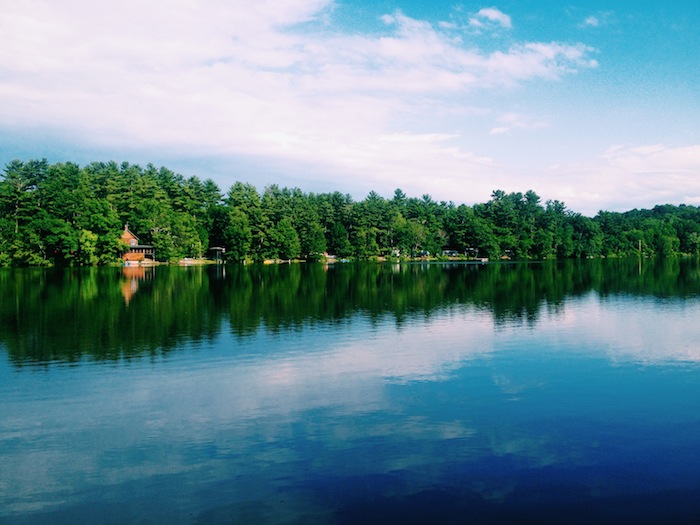 This was the view from the backyard of the lake house. SWOON. We took a canoe around Prospect Lake each morning, played badminton in the afternoon, made a fire for s'mores at night. Every spare moment I could find, I was sitting out in a deck chair reading my book and relishing the silence with that gorgeous view.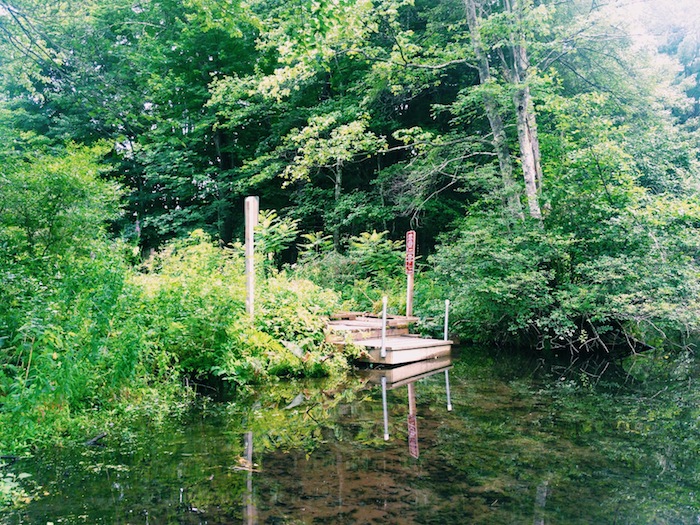 We found this little cove off the main lake and nicknamed it the "Arctic Lagoon": the temperature dropped so dramatically that our bare feet were suddenly freezing in the bottom of the canoe. We saw a beaver and a stork just a couple of feet from the canoe, and plenty of turtles and rabbits. So much wildlife!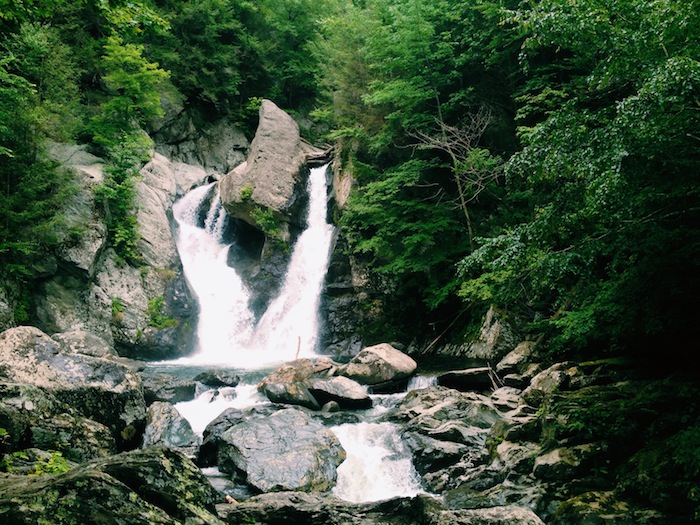 One afternoon, we drove over to Bash Bish Falls: I can't resist a good waterfall, and this one was gorgeous!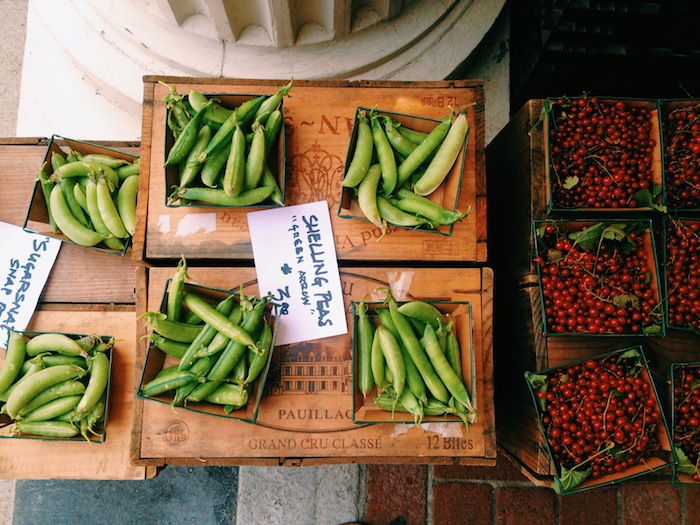 Great Barrington might just be the most adorable small town: there is literally an intersection of Main and Pleasant Streets. We went in to town exclusively to use the Wifi at Fuel Coffee one morning (the rest of the time, we were completely offline!), and stumbled across Rubiner's Cheesemongers & Grocers. Among other things, they have cheese and butter samples. WELL WORTH A STOP.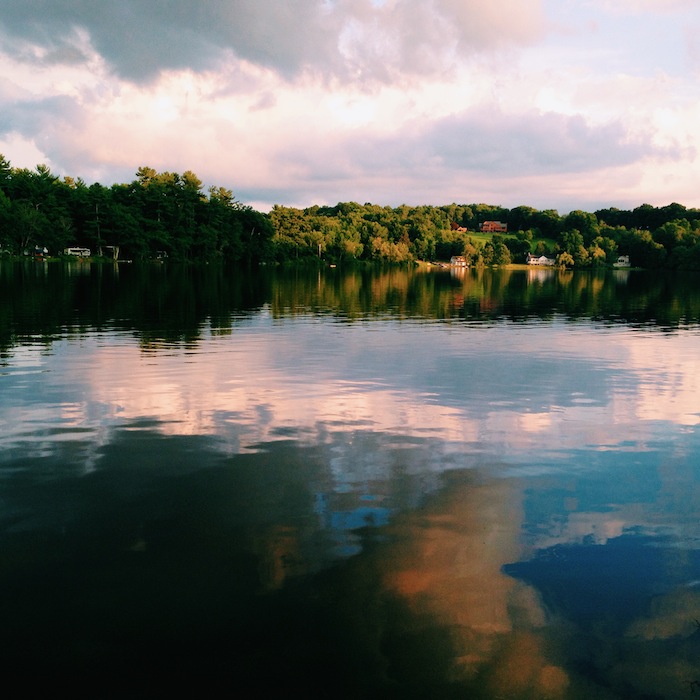 What's your favorite photo of the Berkshires? 
Note: special thanks to my boyfriend's family for inviting me along!