Postcard from trekking in Rose and Red Valleys
I flew all the way to Cappadocia to take a hot-air balloon ride, but after seeing the otherworldly landscape from the sky, I was eager to see the view from ground level as well. The reddish hues of the rock formations reminded me of the Grand Canyon, while the strange features formed by years of erosion were like nothing else I'd ever seen.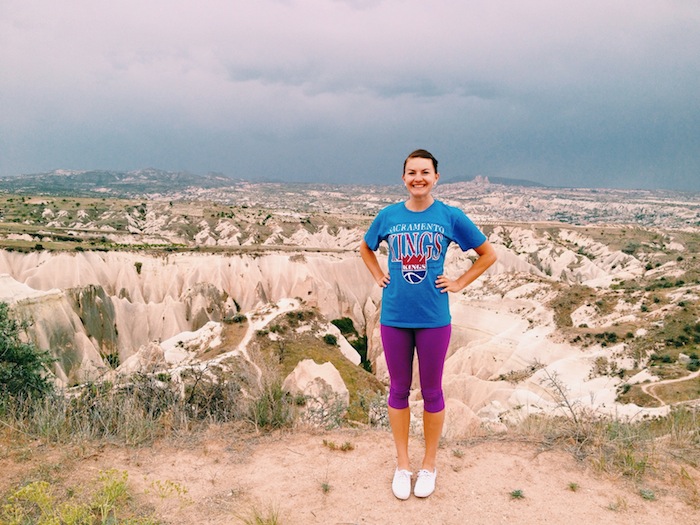 I headed out to explore Rose and Red Valleys for a day of hiking with Middle Earth Travel. Beyond just several hours of active hiking through beautiful scenery, my guide shared anecdotes about the region and showed me ancient cave churches that were far better preserved and absolutely empty compared to Goreme Open Air Museum. Even with a storm looming in the background that taunted us most of the morning, it was still a gorgeous way to explore the area.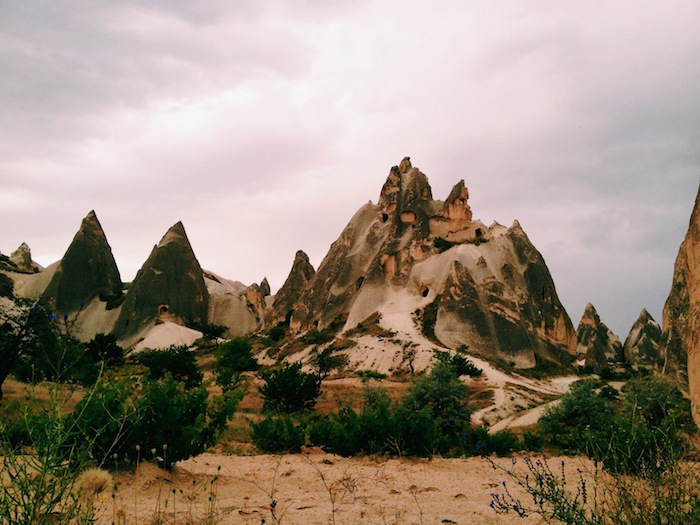 The hiking itself was fairly easy, although I'd definitely recommend sturdy closed-toe shoes and a bottle of water at the very least. I was shocked by how many people we saw on the loop in flip flops or sundresses: the trail is dusty and quite steep in some parts.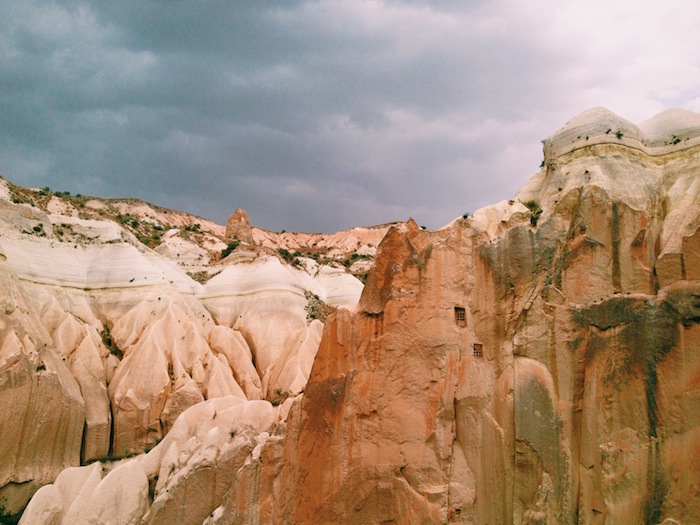 This is the view from a pigeon loft! Looking out, you can see squares carved into the opposite rock face. Pigeon manure has traditionally been used in agriculture in Central Turkey, and so locals carved out places in the rocks for the pigeons to rest–and then they crawl in and take out all of the dung. Now that most people in Cappadocia rely on tourism instead of agriculture to make their livings, it's not as common as it used to be. But climbing up the rock face still provides an amazing view!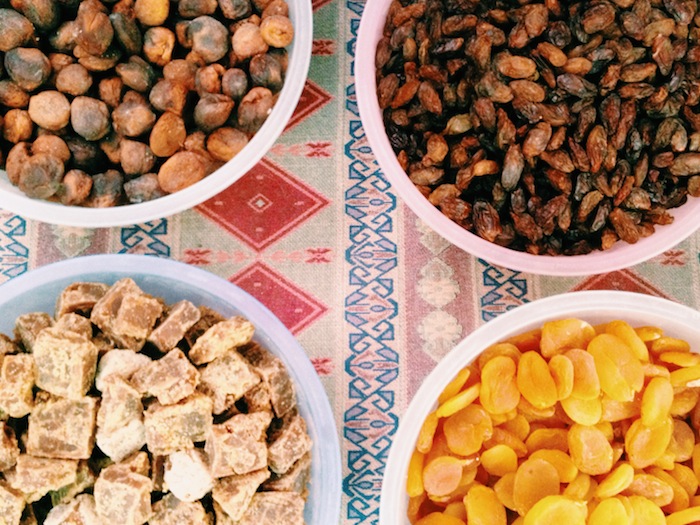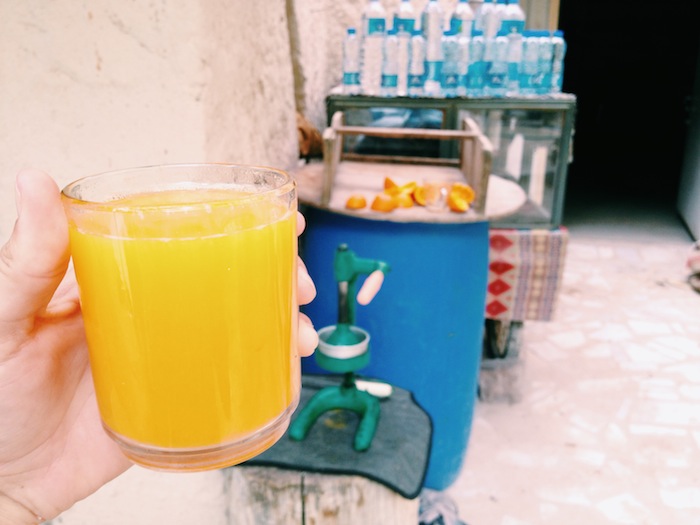 Right in the heart of the valley, there's a little old man selling nuts and squeezing fresh orange juice. It's like a true oasis!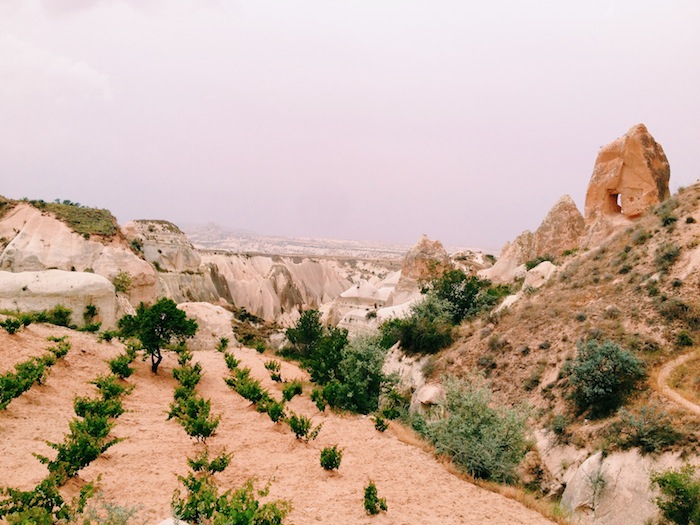 There is still some agriculture prevalent in the valleys, with neatly organized fields belonging to locals.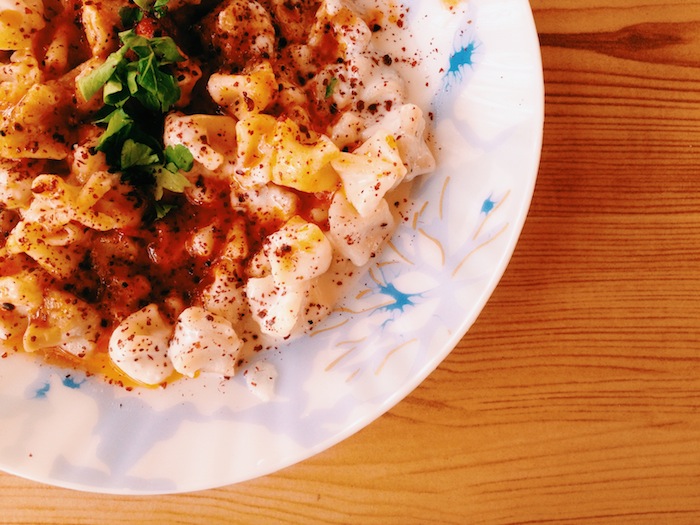 We stopped at a little restaurant at one of the farms where I discovered manti, Turkish ravioli with a delicious yogurt sauce. So, so, so delicious and the perfect place to relax for a bit before heading back on the trail.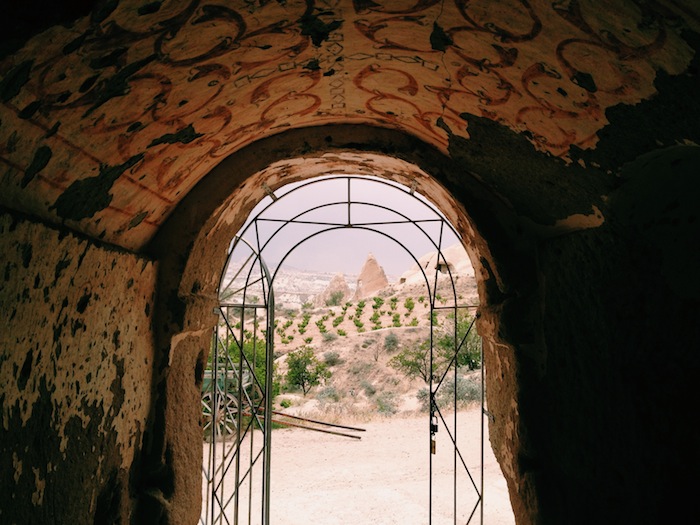 Right behind the restaurant, there's one of the best preserved cave churches around–and no other tourists to be seen! Most of the cave churches at the Goreme Open Air Museum are from the 12th century, where this one is from the 6th century. All of the fresco paintings are gorgeously intact. Early Christians were able to practice discreetly by carving out worship spaces in the caves of Cappadocia, and established entire underground cities and intricate architecture in the rocks.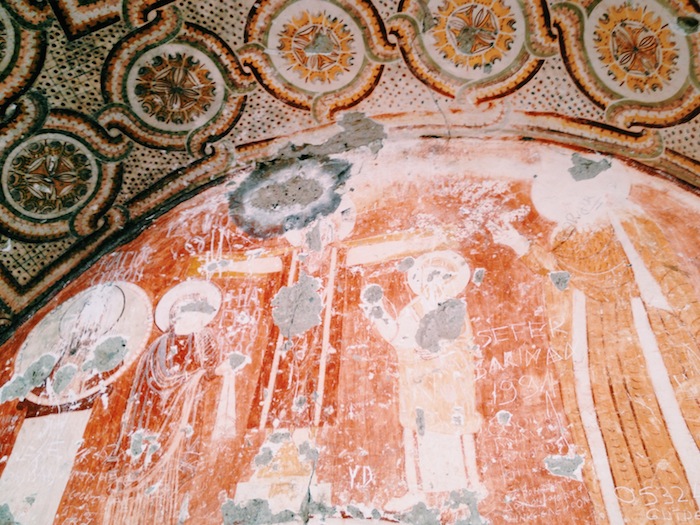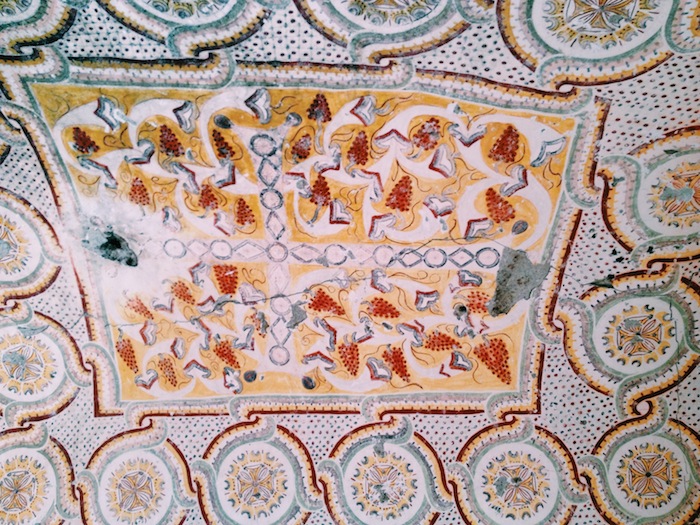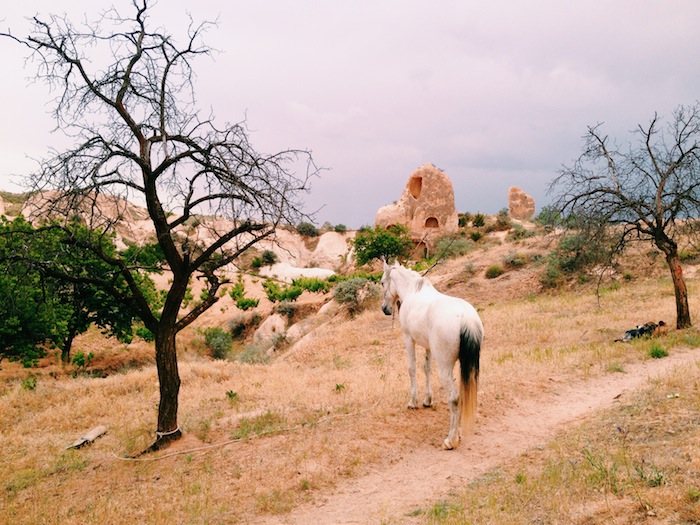 I'm not a huge fan of riding horses, but if you prefer that to hiking: there are definitely options to explore the Rose and Red Valley on horseback. We ran into a group with some beautiful horses on our lunch break!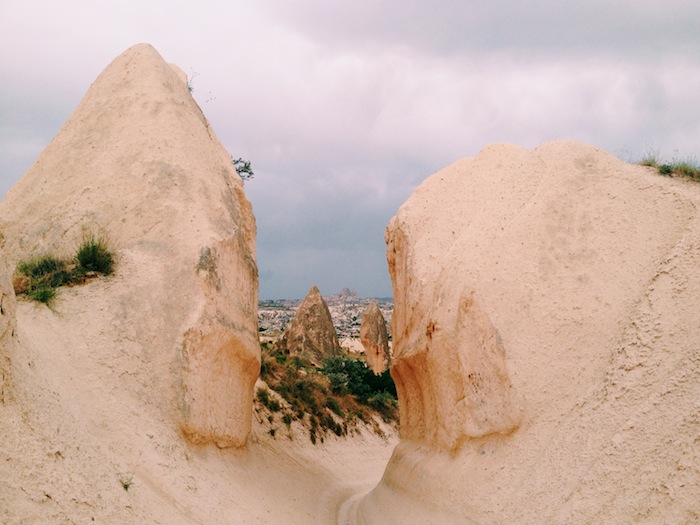 I'd also highly recommend trekking with a guide. I usually love hiking on my own or in small groups, but the trails aren't very well-marked and there are some cool things like churches and pigeon lofts that you just wouldn't be able to find on your own. Also, the weather can change in an instant: my guide recommended changing our plan about halfway through once ominous clouds started rolling in, and I'm so glad we did as we were hit with a massive deluge right as we were exiting the valley.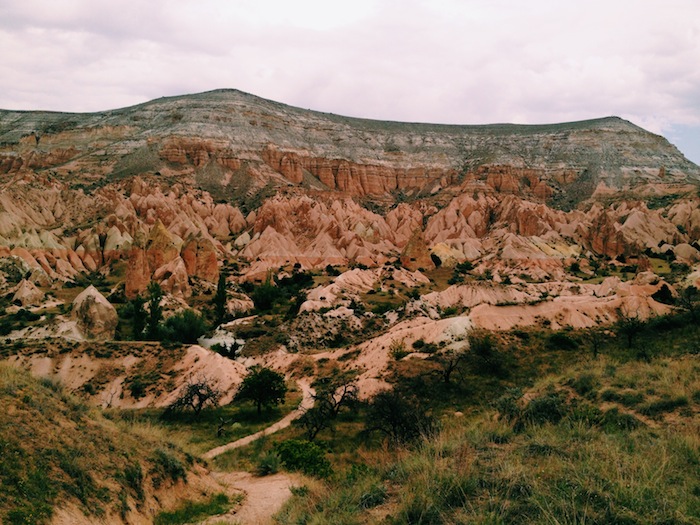 What's your favorite photo of the Rose and Red Valleys? 
Note: I was provided a complimentary custom trekking tour from Middle Earth Travel, but all opinions are my own.