Postcard from Topkapi Palace
Although most of my time in Istanbul was spent just enjoying the city–riding the ferries, eating as much baklava as humanly possible, wandering around new neighborhoods in the sunshine–my very first stop was Topkapi Palace. Mostly, it was because my mother had seen it on a travel show (on the "Wealth Network"– ha!) and sent me an email to check it out.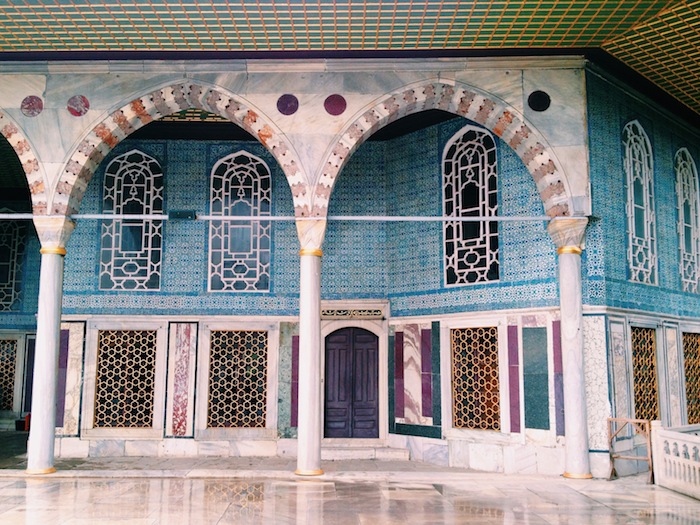 Turns out, Mother does know best. Topkapi Palace was one of the most beautifully opulent, luxuriously detailed places I've ever visited–on par with Versailles outside of Paris and Grand Palace in Bangkok. The bonus was the gorgeous turquoise tile work: turquoise is my favorite color and I've long been obsessed with Islamic art, so I couldn't tear myself away from the walls and windows. Like any popular tourist site, it's a bit overpriced and overcrowded–especially in the rooms filled with "riches"–but the gardens are well-tended and there are sweeping views over the Bosphorus. Even if you just have an hour to explore, it's a can't-miss in Istanbul!
What's your favorite photo of Topkapi Palace?