Postcard from Heybeliada
The only thing I wanted to do on my birthday this year: soak up some sunshine and go for a swim. To be fair, that's pretty much what I want to do on my birthday EVERY year. Even though we were in  the gorgeous cosmopolitan city of Istanbul, I convinced my friend Nevin that we should hop on a ferry and check out Princes Islands. The collection of four islands is about an hour and half away from Istanbul on the ferry, and they're a popular day trip destination for city-dwellers who need an escape. Fun fact: o cars are allowed on the islands, so everyone gets around on bikes or via horse and carriage!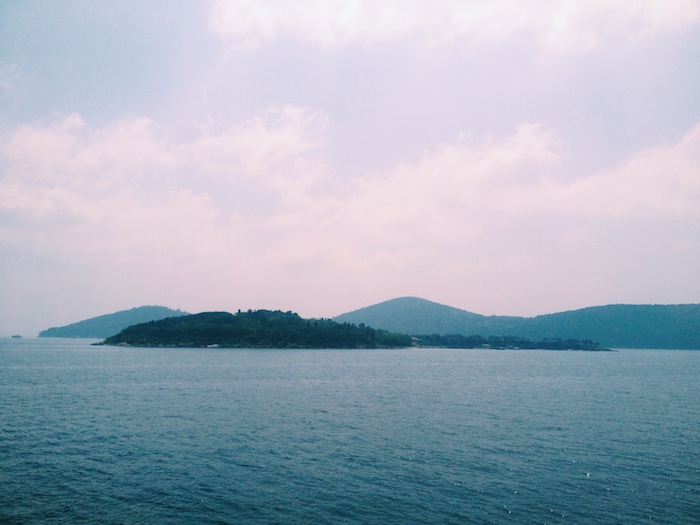 We decided to spend the day on Heybeliada (which sounds much more romantic than its translation: Saddlebag Island!) after researching "beach clubs" online the night before. We were totally sold on Ada Beach Club: a shuttle boat from the ferry terminal, a gorgeous little cove for swimming, luxurious chaise lounges and bar service. It was my birthday: we were going to splash out! And then we arrived and realized…pictures can lie. The place was in a total state of disrepair (dirty bathrooms, broken chaise lounges, no food or drinks for sale) and it was completely deserted–other than a man who insisted on charging us full price to sit on a chaise lounge without a cover. Alas, we had taken a ferry and walked halfway across the island–and the public beach was full of young Turkish men who weren't entirely used to seeing Western women with bare shoulders, let alone a bikini–so we decided to grin and bear it. It ended up being a super fun day–they did bring us cupcakes after we tried to use my birthday as a bargaining tool–but my general warning on beach clubs in Heybeliada is to have low expectations and go in high season.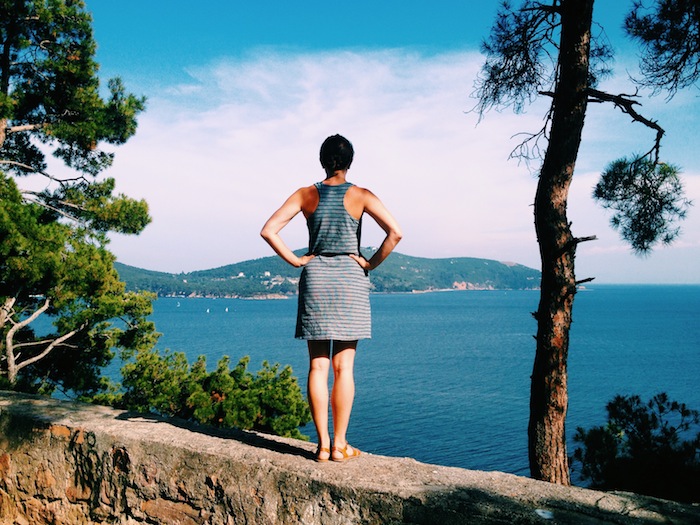 Although I dressed conservatively for much of my time in Istanbul–shoulders and knees covered!–I wore this super cute Bridge and Burn sundress out to the islands. Felt like a true summer holiday!
What's your favorite photo from Heybeliada?