Postcard from Goreme
Goreme is the little tourist hub in the region of Cappadocia: the tiny town only boasts about 3,000 residents, and a local estimated that about 95% work in tourism. For quite a little town, there's a lot to do: stunning hot-air balloon rides at sunrise, epic hiking opportunities during the day, staying in magical cave hotels at night. There's also the Goreme Open Air Museum, horseback rides, cooking classes, tours of underground cities.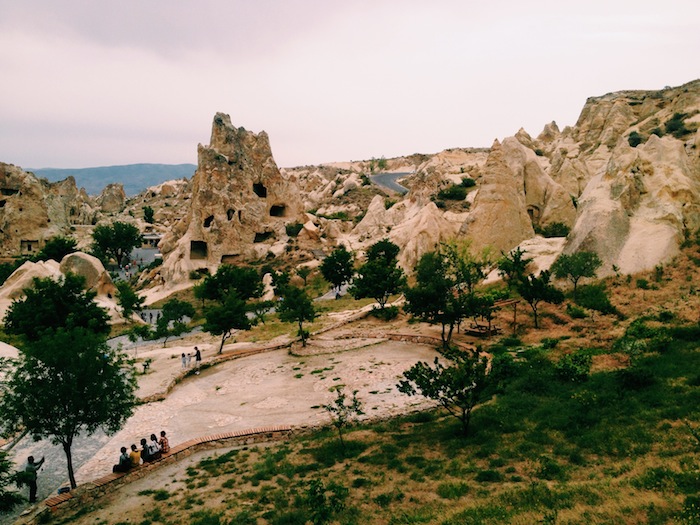 But my favorite thing to do was to just wander around the town. I stopped for plenty of Australian lattes and Turkish teas at Cafe Safak, splurged on crystal jewelry at Rose's Art Studio (also sold on Etsy!), and just smiled at old ladies and kittens and chickens. Not only are the vistas beautiful, but the meandering streets are lined with flowers and brightened by turquoise doors. Goreme might be just my favorite little tourist trap town around.
What's your favorite photo of Cappadocia?