Of the moment // 7.25.14
One of the reasons why I blog is simply to have the space to write: getting things "on paper" helps me to process my feelings and organize my thoughts. I also love having a record of my life over the past few years: a place that holds all of my stories, my photos, the ups and downs of travel. But sometimes, I also just want to remember and share the little things that brought me day-to-day joy. Every Friday, I'll give you a peek into the book I currently can't put down, a great restaurant discovery, a fun new product or an inspiring quote: a few things that I think you might enjoy before we all take off into the glory that is the weekend!

I don't usually chat too much about work on here, but we launched a new product at ONA this week that I'm super proud of: proceeds from every sale of the Sahel Strap will directly benefit charity: water operations. Last fall, my coworker Jill discovered Cubby on Instagram and mentioned he might be a cool person to work with ONA: less than a year (and lots of coffee dates!) later, the Sahel Strap was released! If you're in the market for a new camera strap, the Sahel is basically a charitable donation AND a super stylish upgrade from the one that comes with your camera, so it's a win-win. We'll be celebrating this Sunday with an Instameet in Williamsburg–and I'd love to see some readers there!
Take Me Back
A friend is currently on her honeymoon in Bali, and it's been making me so wanderlust-y for Indonesia! Without a doubt, one of the friendliest and most beautiful places I've ever visited.

Looks
Current favorites: this Paris map skirt and my ONA Leather Capri camera bag.

Reads
I finished reading The Confidence Code this week, a book that explores the "nature and nurture" roots of confidence in men and women. While it focuses mostly on women in the workplace, there were so many ways to apply it to women traveling! I'll be posting a once-a-week "confidence series" in August exploring my key takeaways from the book. The jist of it: think less, take action, be authentic.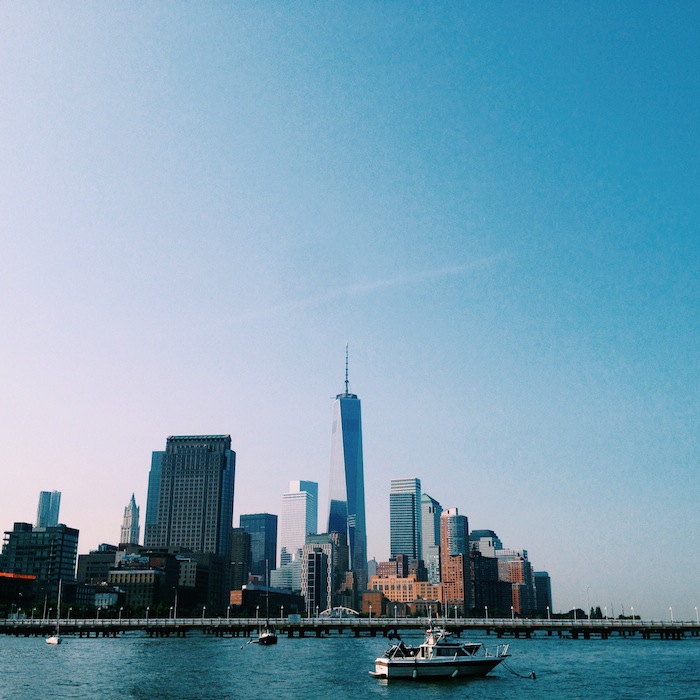 New York City
My office is only a few blocks from the Hudson River, and every once in a while, I'll take the long way on my morning commute: get off at 14th Street and wander through the cobblestone streets of West Village down to Varick and Houston. This week, I went a little further west and walked along the river in the morning: what a refreshing view to start the day!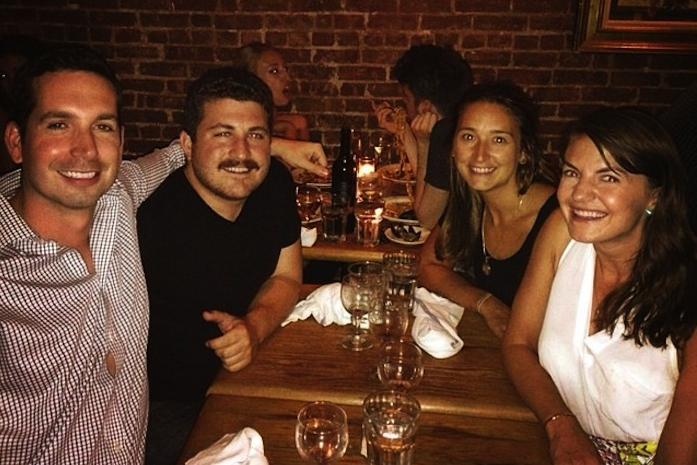 Eats & Drinks
My friends Kate and Austin (recently engaged!) treated us to dinner last night as a thank-you for dog-sitting Prince a few weeks ago.  They introduced us to Bianca in NoHo, and I'm still blown away by how cute and delicious it was! The mussels are a must, and all of the homemade pasta dishes are spot-on–definitely recommend.

Words
According to astrology, yesterday was the luckiest day of the year for all signs–but the harder you work, the luckier you get. The universe smiles on those who hustle. Make your own magic.
 What are you looking forward to this weekend?