Five things to love about Portus House
I honestly get a little overwhelmed when I need to find a place to stay in a brand-new city: especially when the city is a world-class capital, and sprawling, and has almost twice the population of New York City. Istanbul not only has a ton of different neighborhoods, but they're all criss-cut by the Bosphorus River: you have to factor in ferry stops, bridge proximity, tram stops.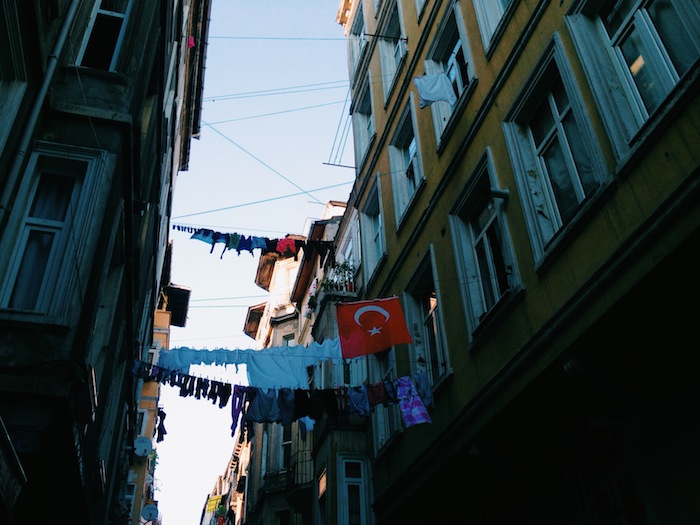 Luckily, I was traveling to Istanbul with someone seasoned in Turkish travel: Nevin's father taught at a university outside of the city, so she knew what neighborhoods were touristy, which were residential, which were cool. She recommended Karakoy for being hip and local, but also close to the tourist hot spots and a bustling ferry stop. We decided on Portus House because it looked modern but also affordable, and we weren't disappointed: it was the perfect base for our adventures around Istanbul! Here are a few reasons why I wholeheartedly recommend it: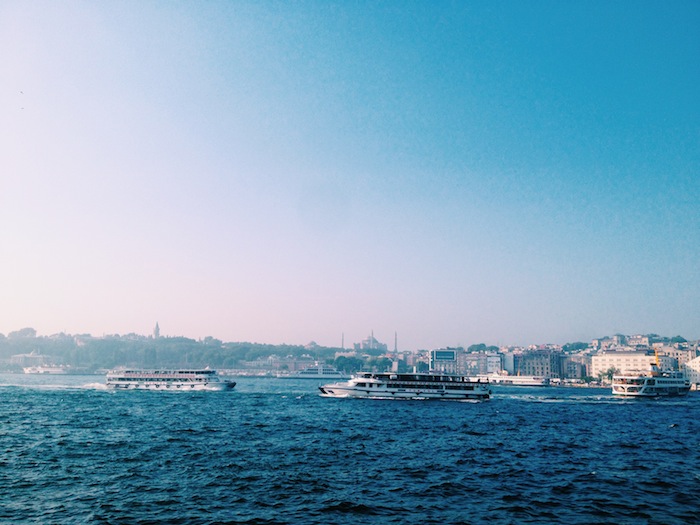 The location can't be beat.
For me, the perfect location is in a semi-residential neighborhood with cool cafes and fun bars, close to tourist must-sees and easily accessible via public transportation. Portus House's location on a quiet side street in Karakoy hit all three requirements. The immediate neighborhood is definitely local, with only a few hotels scattered through among the Art Deco apartment buildings, outdoor sporting good stores and wide variety of restaurants. But it's about a 15-minute walk across the Galata Bridge to Sultanahmet (home to all of the major mosques and museums) and a 15-minute walk up the hill to stunning views from the Galata Tower. Best of all, the hotel is just a five-minute walk from the Karakoy ferry station and the closest tram station.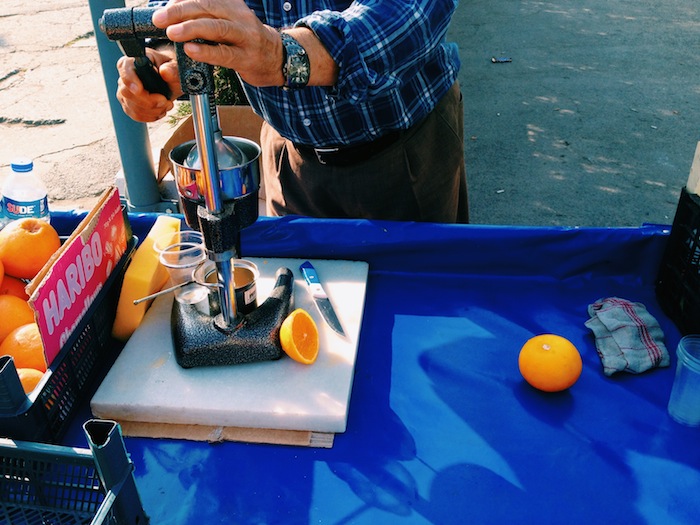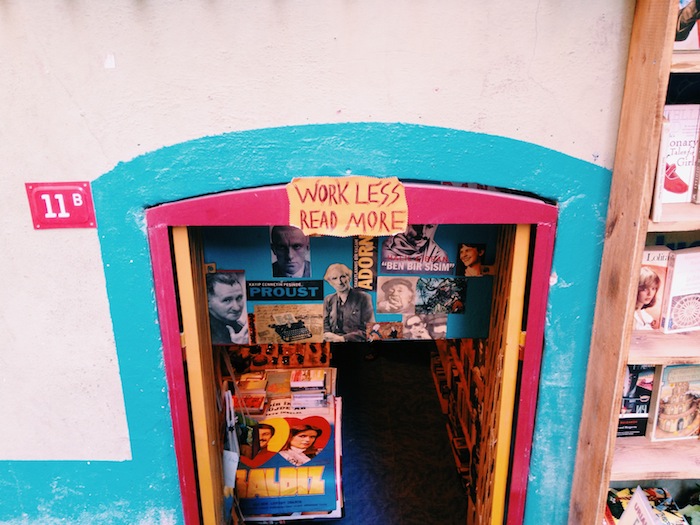 The neighborhood is a balance of traditional and hipster.
It's a really nice mix. Most importantly, Portus House is only a couple of blocks from Gulluoglu Baklava: without a doubt, the best baklava in Istanbul. We went twice a day to sample all of the different varieties, and I even brought a KILO of traditional baklava back to the States with me (they can vacuum pack!). We went to Lokanta Maya for my birthday dinner: it's a beautiful atmosphere with delicious food, served almost like Turkish tapas. But there are also men on the streets who sell cherries by the kilo and will squeeze you a cup of fresh orange juice for less than a dollar, carts selling fresh fish sandwiches and grilled mussels. Also important: it always felt safe, no matter what time of day or night we were coming home.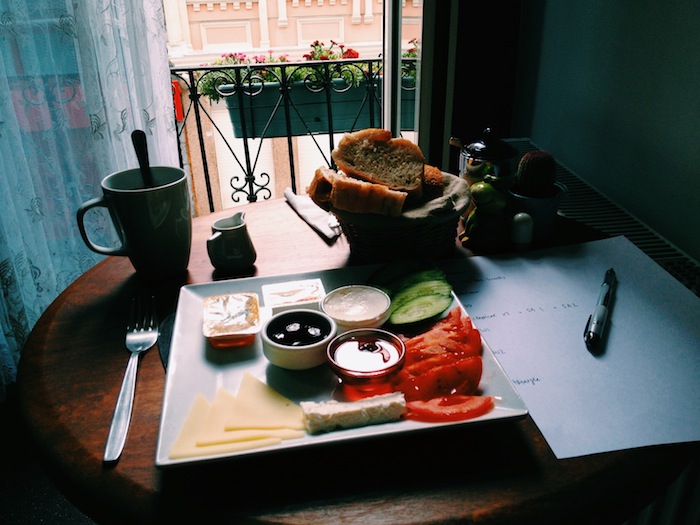 The complimentary breakfast is delicious.
I'm a stickler for complimentary breakfasts: I always wake up hungry, and I hate having to get completely ready and go on a hunt for a cafe first thing in the morning. The breakfast at Portus House was a very traditional Turkish breakfast: slices of cheese and vegatables, thick creamy cheese and jam and honey, lots of bread. It was a good amount of food: supplemented with hot coffee or tea, and hard-boiled eggs or cheese omelettes. It was served in the adorable sitting room: with the terrace windows open, it felt super cosmopolitan!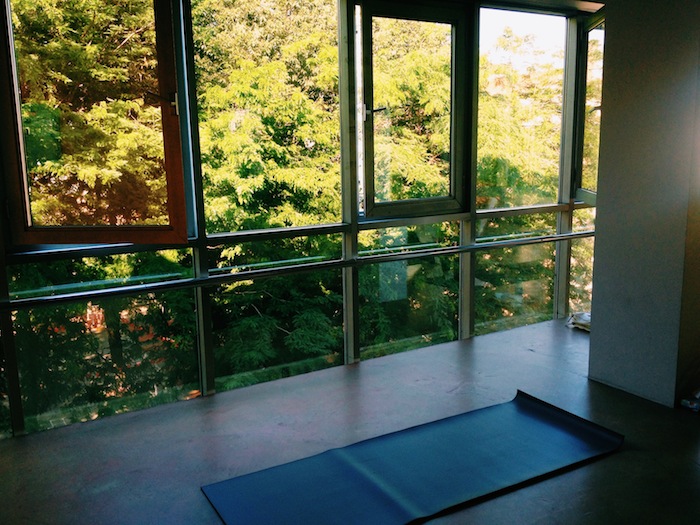 The staff is super helpful.
I scheduled my Turkey trip to finish just a couple of days before my yoga teacher training final: for better or worse, I was a little stressed about taking 10 days off yoga right before such a big test! When I mentioned my predicament to the staff at Portus House, they immediately were able to recommend a yoga studio nearby where one of the managers practiced. Cihangir Yoga was a gorgeous studio, and it was such a cool experience to attend a class in another language and country. I'm so grateful that Portus House was able to direct me to such a cool spot! They also have a 24/7 desk staff, so someone was always there when we got home to ask if we wanted a cup of tea or needed any tips for the next day.
There aren't many frills, but it's all you need.
I've definitely grown out of the hostel dorm, but I'm still reluctant to splurge on super fancy hotel rooms when I'm traveling alone or with girlfriends–especially since we so rarely spend time in the room! Portus House was the perfect set-up for us: we had a room with a single bed and a double bed, and we shared a bathroom with one other room. It wasn't fancy, but it was sleek and clean–and the AC worked beautifully, which was key in mid-June! What I like about Portus House is that there's a wide variety of room sizes: lots of different options for couples, families or groups of friends traveling together. The prices are extremely fair for what you get.
Overall: we had such a wonderful time staying at Portus House, and I would definitely stay there again. Nevin already said that when she travels back to Istanbul with her boyfriend, they'll splurge on the en-suite!
Note: Portus House kindly offered me a discount on my stay, but all opinions are my own.