The best of Turkey, via Instagram
Turkey was just about everything I could have asked for in a birthday trip: full of adventures, but also plenty of relaxation. There was the once-in-a-lifetime hot-air balloon ride at sunrise and seeing the most stunning architecture that has stood the test of history, but also plenty of wandering through side streets, basking in sunshine on the $1.75 ferry and catching up with one of my best friends.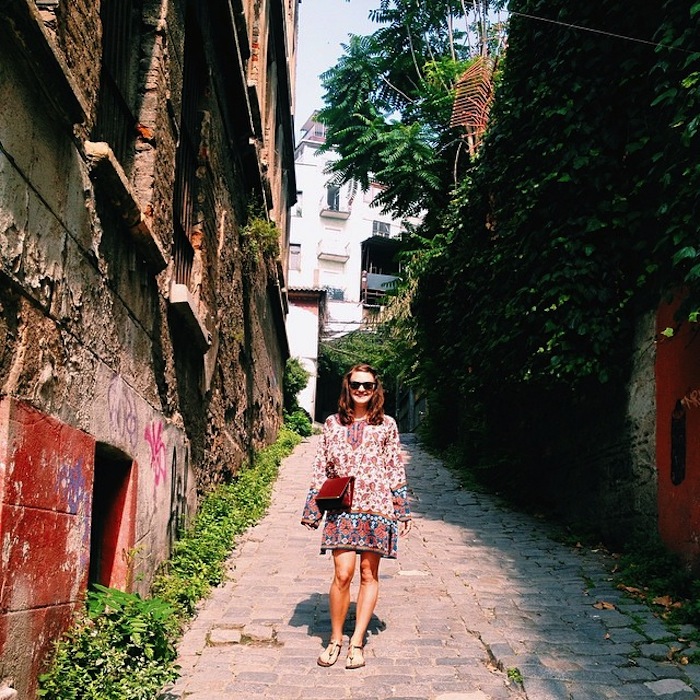 I read about five books in rapid succession, flipped through magazines on sunny terraces, drank a million cups of Turkish tea and even more pieces of Turkish baklava.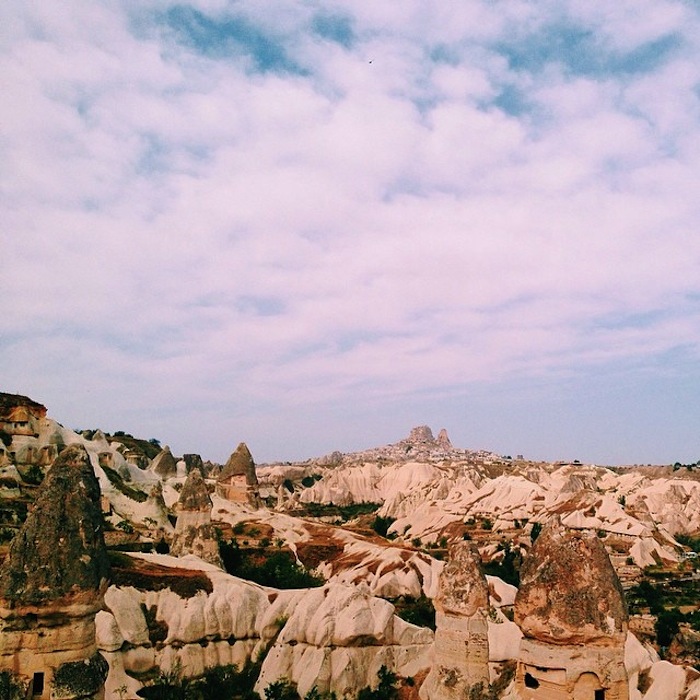 Cappadocia is often described as other-worldly: the unusual landscape, formed by an ancient volcano eruption and years of erosion, is unlike any other place in the world. The view from my private terrace at Koza Cave Hotel over the fairy chimneys and pigeon lofts never got old.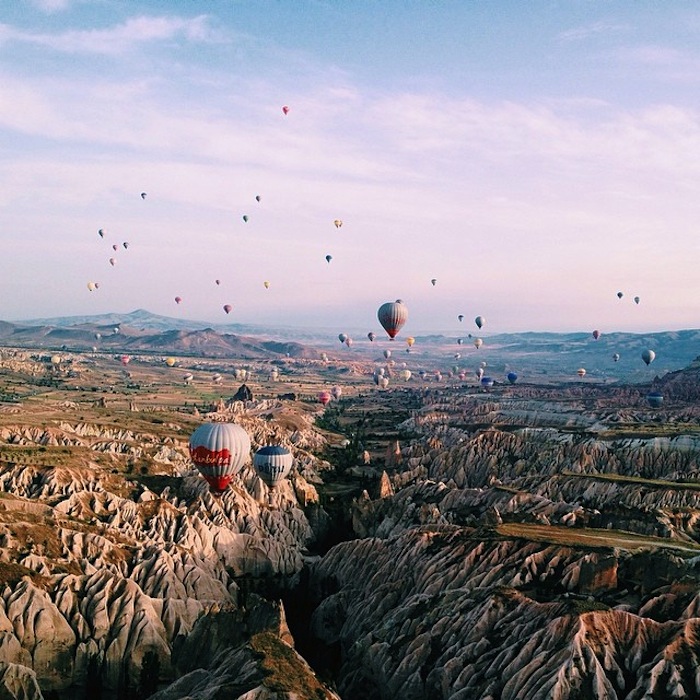 People come to Cappadocia for the hot-air balloon ride: it's big business in this small town, with up to 100 balloons in the air at sunrise almost every morning. Flying with Voyager Balloons fulfilled my incredibly high expectations for this experience: the view is simply breathtaking.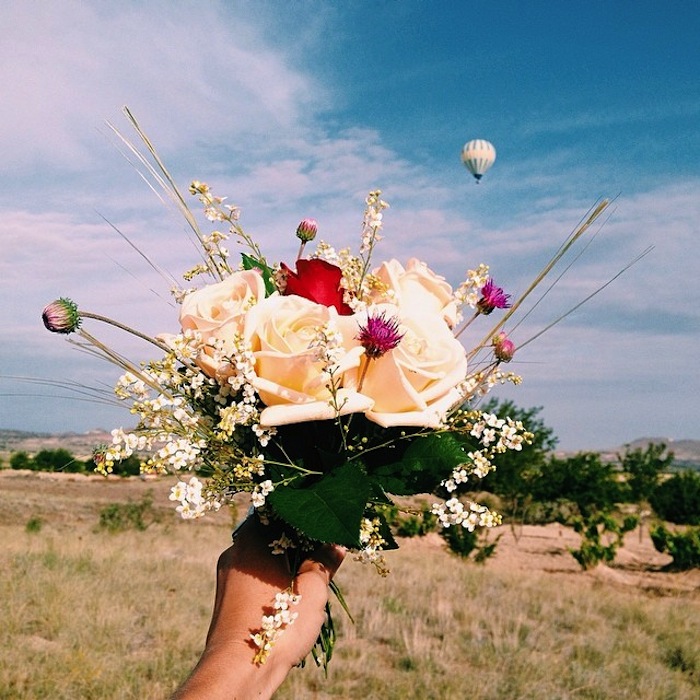 The crew at Voyager Balloons knew I was in Turkey to celebrate my birthday, so after the flight they surprised me with champagne, cake and flowers. The other passengers even sang Happy Birthday as I blew out the candles! It was the absolute sweetest–and those flowers were gorgeous.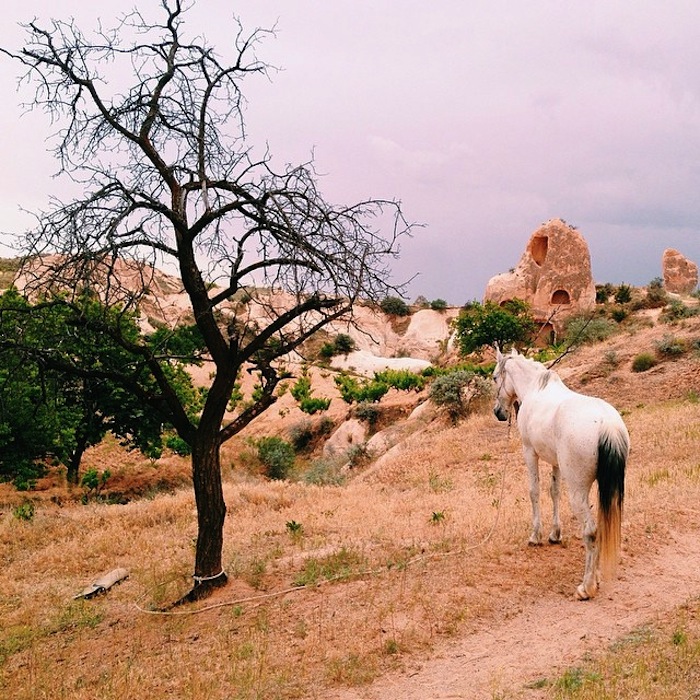 Even though bad weather cut our hike short, trekking through the Red and Rose Valleys with Middle Earth Travel was just as fantastic as flying above the landscape in a balloon. Trekking is really just a fancy word for hiking, and it was really cool to see the crazy rock formations up close.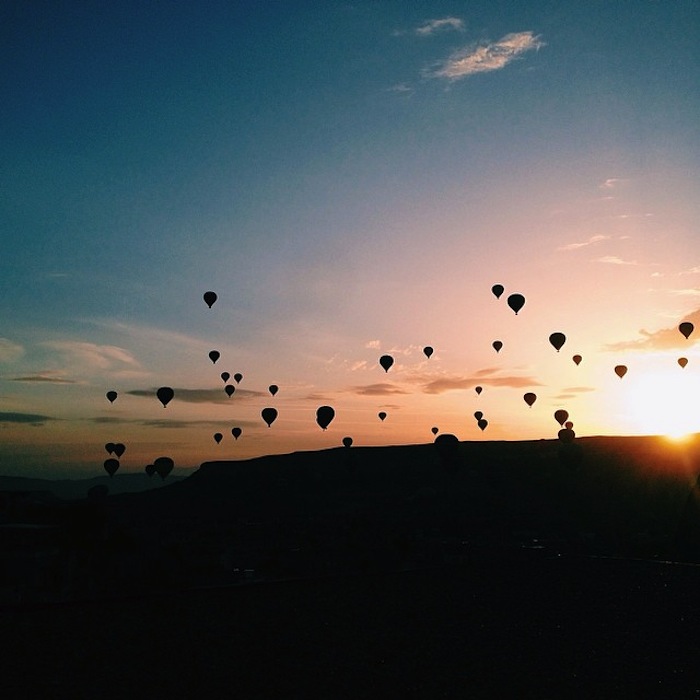 Sunrise on my last day in Cappadocia: just epic.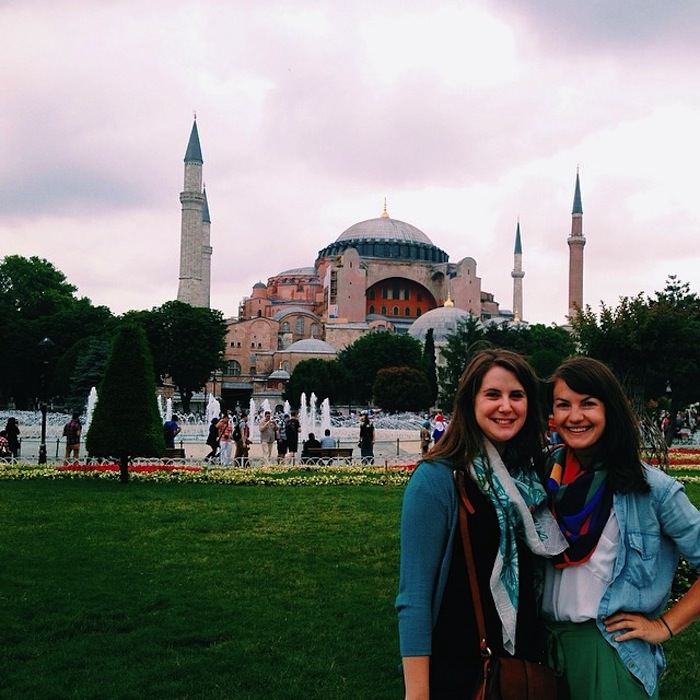 The main reason why I chose Turkey for my birthday this year? My friend Nevin! She's half-Turkish, half-American and grew up in Cambridge, graduated from Oxford and now lives in London. Her dad taught Ottoman History at a university in Istanbul, so Nevin is familiar with the city and speaks conversational Turkish. We met when we were both working at a cooking school in Nice, and have discovered we're excellent travel buddies: we had a delightful last-minute vacay in Corsica, rented an apartment in Paris and went to The Nutcracker Ballet at Lincoln Center. I'm so grateful that she popped down from London for a few days of fun in Istanbul!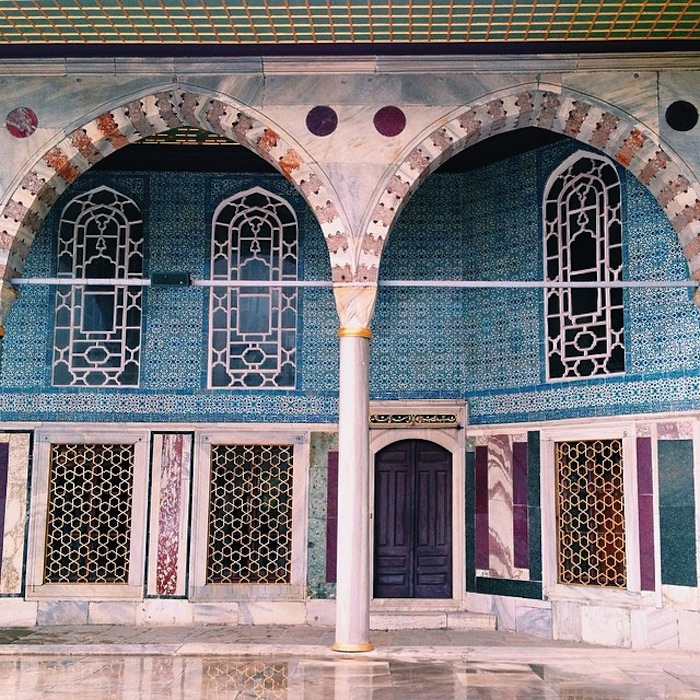 I loved learning about Middle Eastern history in middle school and high school, especially the concept of Islamic art. I was in heaven in Istanbul: there is so much turquoise, so many intricately painted geometric designs, so much gorgeous attention to detail in the art and the architecture.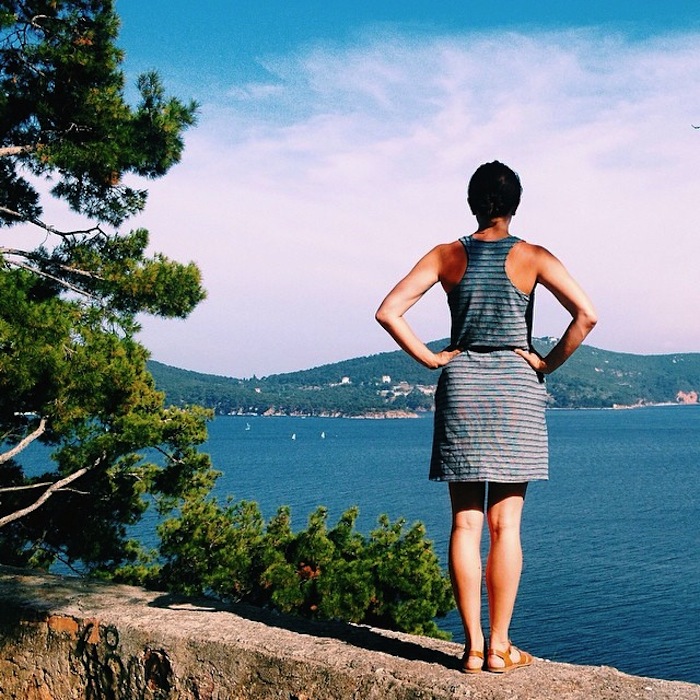 We took the ferry over to Heybeliada, one of the Princes' Islands, for a day trip on my birthday. This Bridge & Burn dress was the perfect thing to throw on over my bathing suit.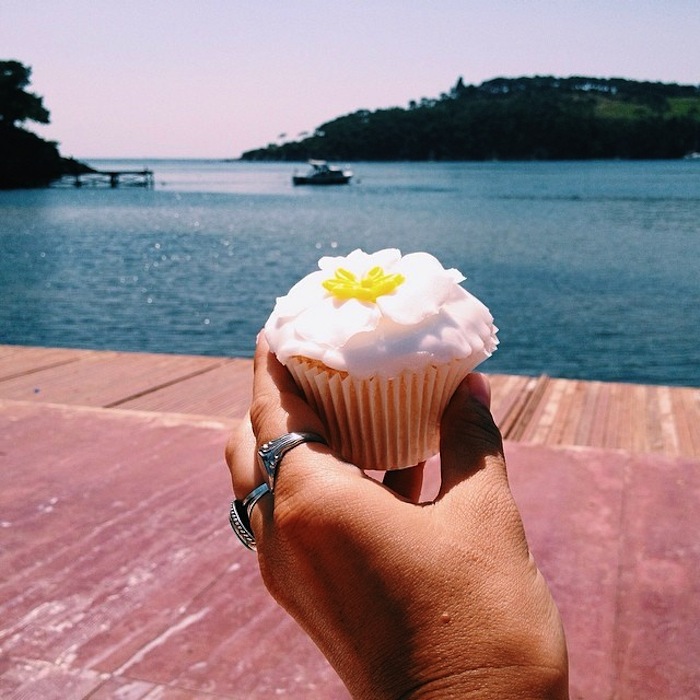 Even though our day in Heybeliada was a bit of a comedy errors–let's just say they weren't totally prepared for tourists before high season starts!–our waiter did surprise us with afternoon cupcakes after Nevin mentioned it was my birthday. I'm telling you, Turkish hospitality just can't be eat!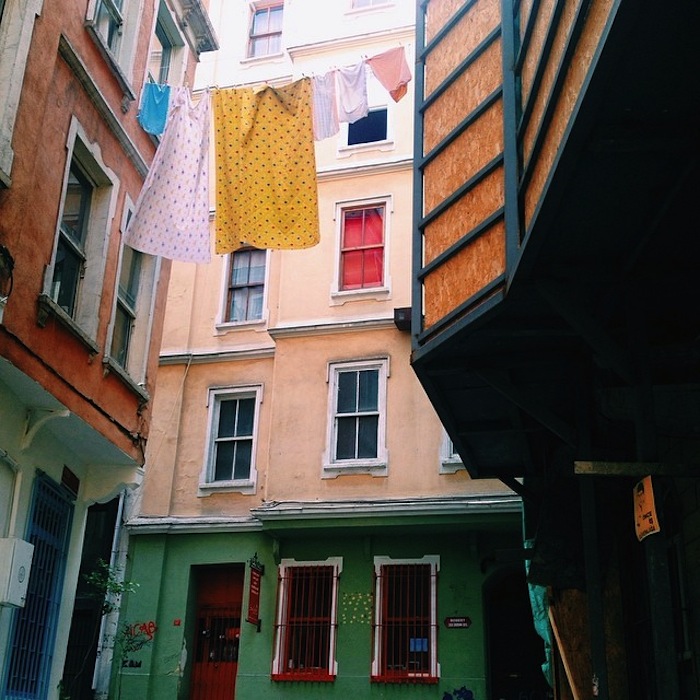 Is anyone else obsessed with taking photos of laundry flapping in the breeze? Easily one of my favorite cityscape subjects, especially when it's on a colorful side street.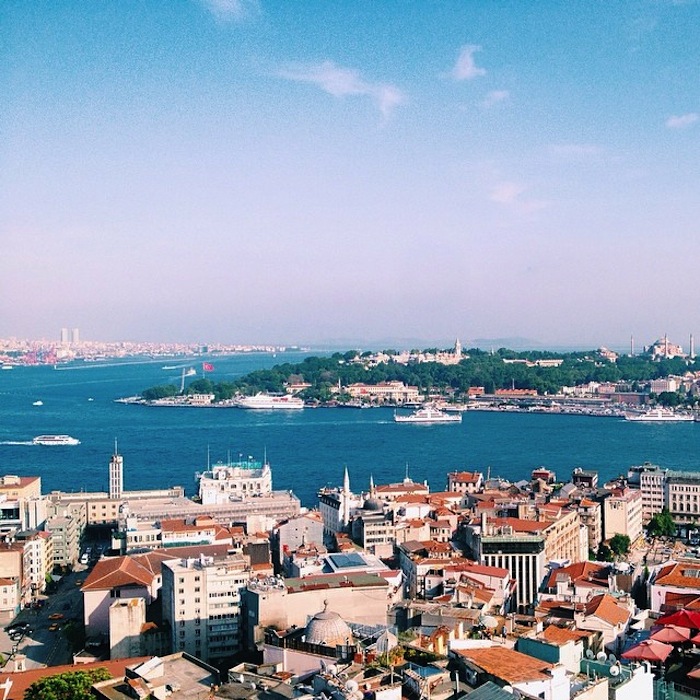 The view of Istanbul from Galata Tower.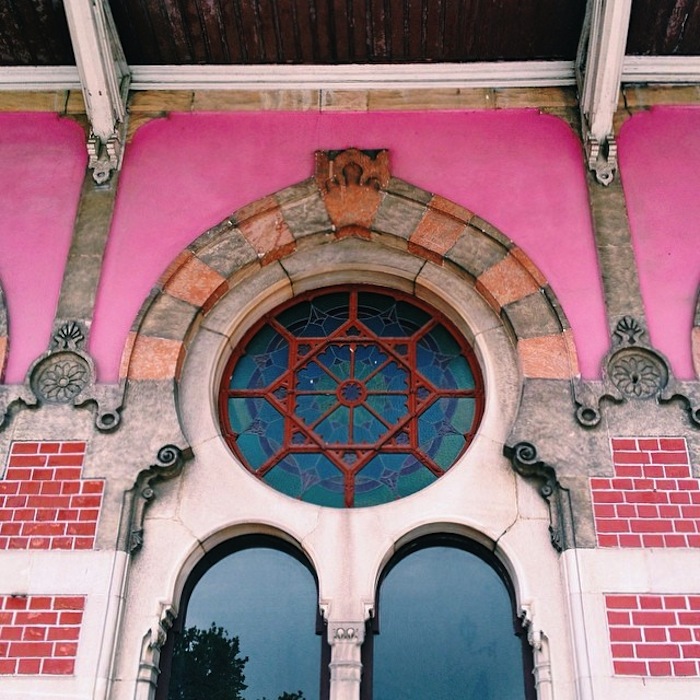 We hit up all of the required tourist sites on our first morning in the city–Hagia Sophia, the Blue Mosque, the Cisterns–but my favorite discovery might just be the Sirkeci Train Station. The gorgeous geometric stained glass and architectural details were enough to make us cross the street, and bonus: there was a tiny railway museum inside chronicling the station as a start to the Orient Express.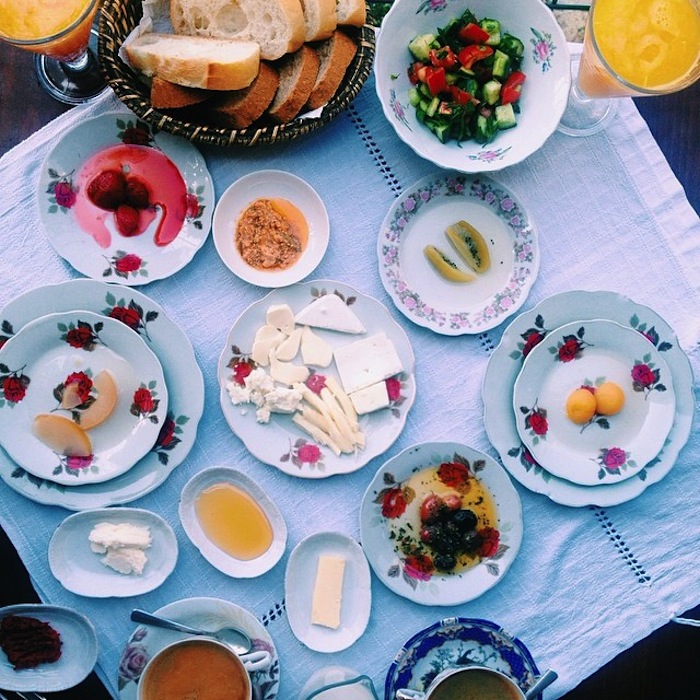 The village breakfast at Cafe Privato: nothing to say except that you must go, and you must go hungry.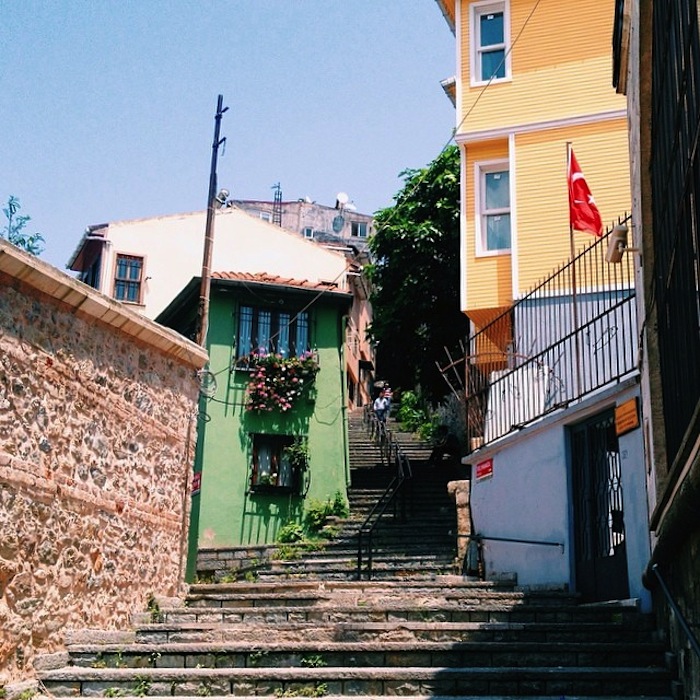 Fun facts about Istanbul: it's built on seven hills. Be prepared for A LOT of stairs.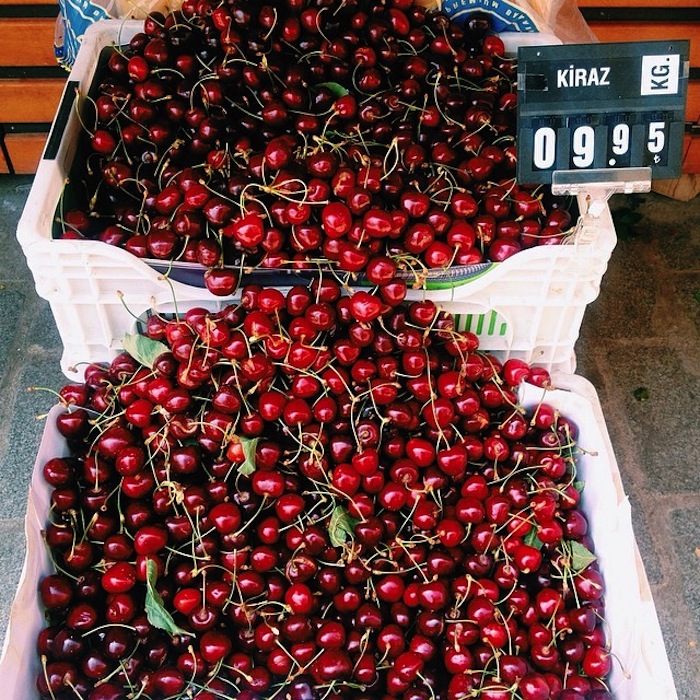 Cherry season: officially the best season to travel.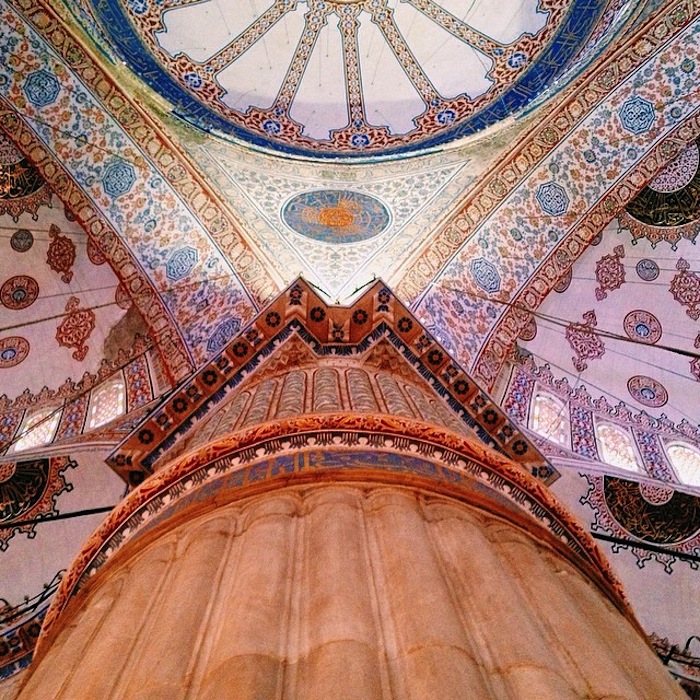 There's just no way to adequately capture the scale and intricacy of the Blue Mosque, but the "elephant pillar" is a good place to start: simply stunning.
We took the ferry over to Uskadar, just to get sea breezes on the ferry and wander a new neighborhood and eat lunch. My Lilla P dress was super comfortable without sacrificing on style.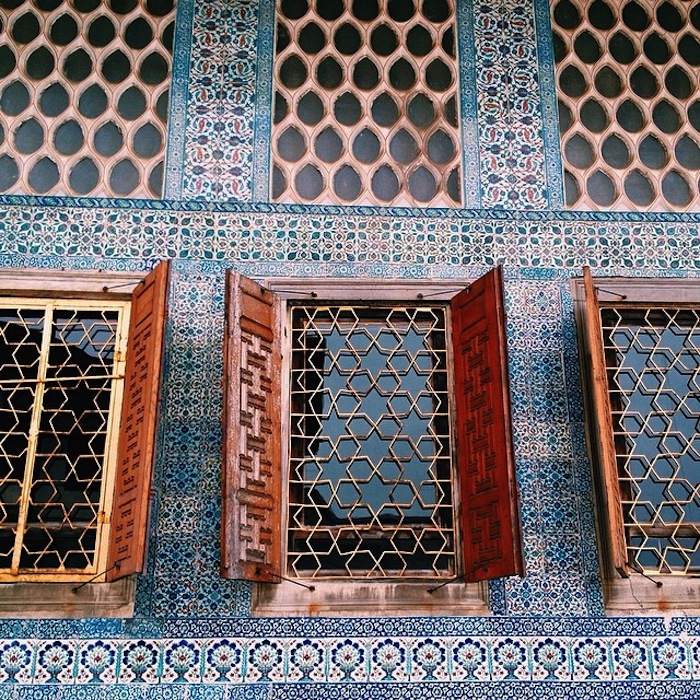 What's your favorite photo of Turkey via Instagram?
I can't wait to share all of my fun experiences from Turkey over the next few weeks!