Of the moment // 6.26.14
One of the reasons why I blog is simply to have the space to write: getting things "on paper" helps me to process my feelings and organize my thoughts. I also love having a record of my life over the past few years: a place that holds all of my stories, my photos, the ups and downs of travel. But sometimes, I also just want to remember and share the little things that brought me day-to-day joy. Every Friday, I'll give you a peek into the book I currently can't put down, a great restaurant discovery, a fun new product or an inspiring quote: a few things that I think you might enjoy before we all take off into the glory that is the weekend!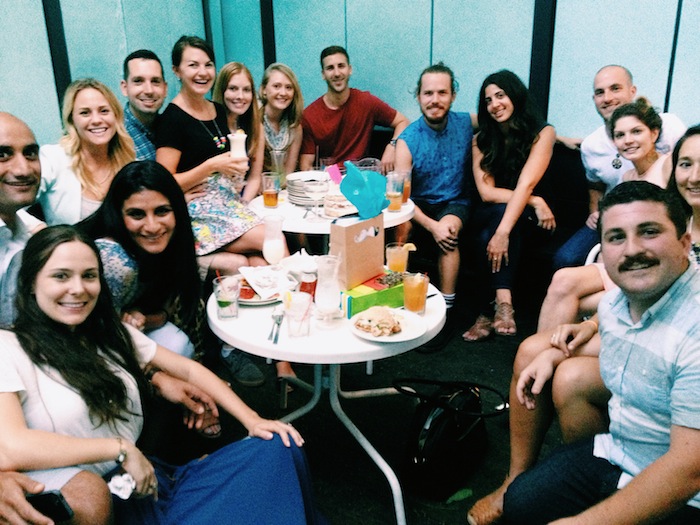 The best part of the last week? MY SURPRISE PARTY. This was the first time that I've ever been truly, genuinely surprised–I usually at least have a suspicion that something is up! We had planned our monthly girls dinner, but my roommate/BFF texted me to say that our reservation was running late so we could grab drinks at the bar across the street. As soon as I walked into the back garden at Commodore–one of my favorite hidden gems for pitchers of IPAs and a fantastic spicy chicken sandwich–I was blown away to see not only my closest girlfriends, but my boyfriend, their boyfriends, my yoga friends and a smattering of other California friends. A pina colada and the most epic Milk Bar birthday cake was waiting for me, and it was such a fun night of catching up with friends–especially after my yoga-forced social exodus. Incredibly grateful for all of the good people I have surrounding me in New York City!

Wanderlust
Now that I'm back from Turkey, I'm itching for another international adventure! I have a hard time sitting still without having a flight itinerary saved in my inbox. But luckily, I have a super fun summer planned of mini-escapes around the New York Area, thanks to my boyfriend's family: a weekend in Connecticut, a weekend in the Berkshires, a week in New Jersey. I absolutely fell in love with Lakeville, Connecticut in April so I'm stoked to go back–and honestly, it will just be amazing to get out of the city and breathe a bit of fresh air. Bonus: there are swimming pools and lakes and the OCEAN!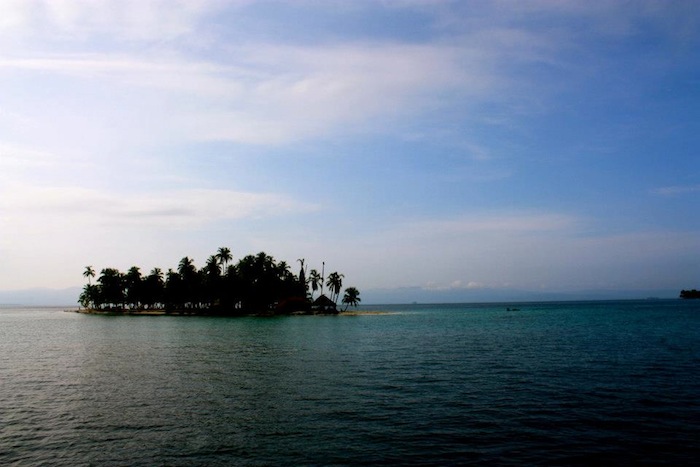 Take Me Back
When it comes to international adventures, my time sailing from Panama City to Cartagena via the San Blas Islands is one of my favorite memories. The trip was booked on a total whim: I had two weeks to spare before I started my job at ONA (almost two years ago now!), and I had a friend working on a boat in Central America. It was so fun to catch up with Jess, and it was fantastic to have nothing to do all day but read, swim, drink rum.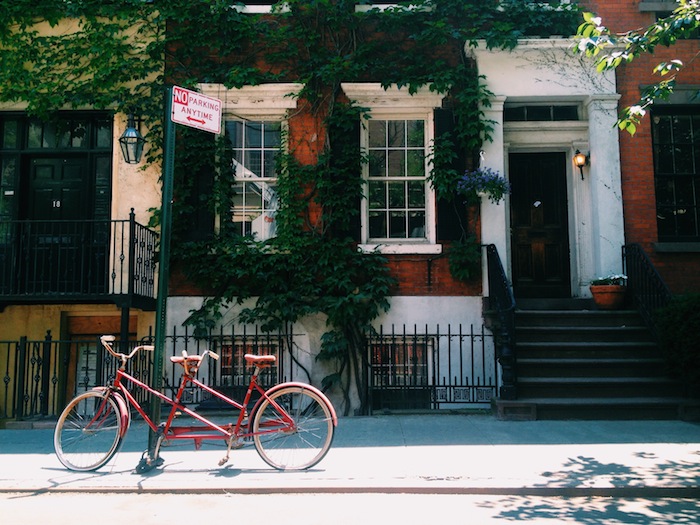 New York City
The city has been charming me lately, even though I've been fighting a terrible head cold for the past week. We spent the weekend on the Upper West Side: strolling through Riverside Park, biking up to the Cloisters, cheering on the USA team at the Boat Basin. I had a wonderful little stroll through the West Village, stumbling across gorgeous gardens and finally seeking out the Friends building. I even had a date with my old roommate to wander through Central Park! Definitely one of those weeks where I'm just blown away that I get to call this iconic city home.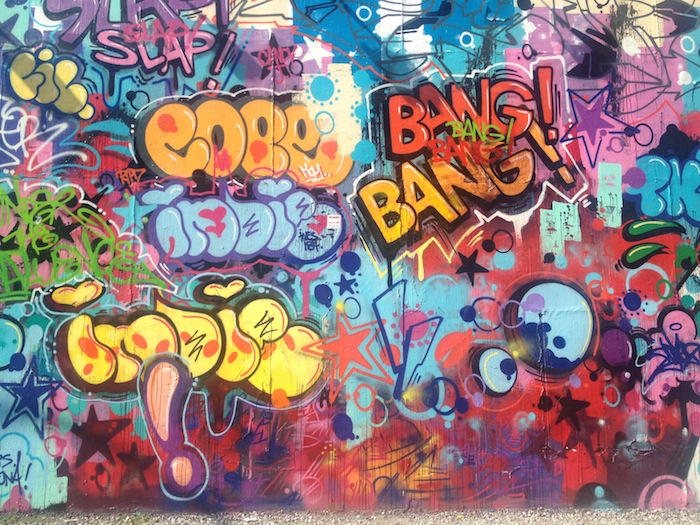 Streets
Even though New York City isn't the most amazing street art city (top honors go to Melbourne for that one), there are a few spots where public art is encouraged and accepted. One of my favorite rotating murals is the Bowery mural on the corner of Bowery and Houston: right now, it's SO COLORFUL!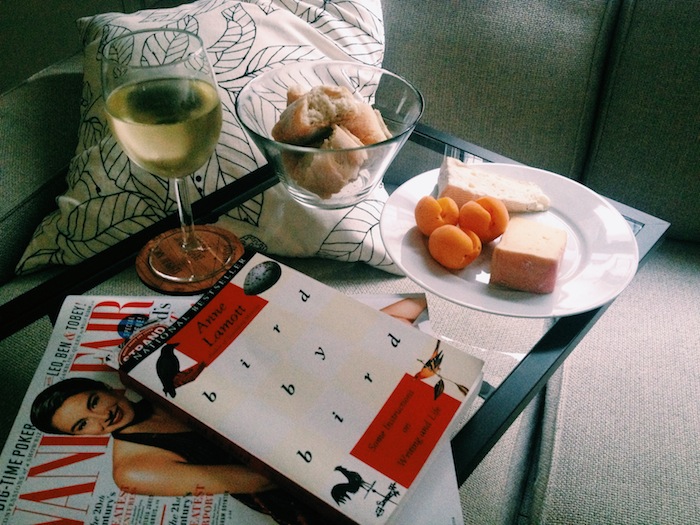 Eats
We live right down the street from Campbell Grocery, an adorable shop that sells cheese by the slice, charcuterie, a smattering of local produce, baguettes and fancy chocolate bars. There are some nights when I just love popping in and buying a baguette and cheese for dinner, and then stopping by Vine Wine to pick up a bottle of wine. It makes me so grateful for these little neighborhood gems–and I always reminisce about my time in France when I'm walking home with a baguette!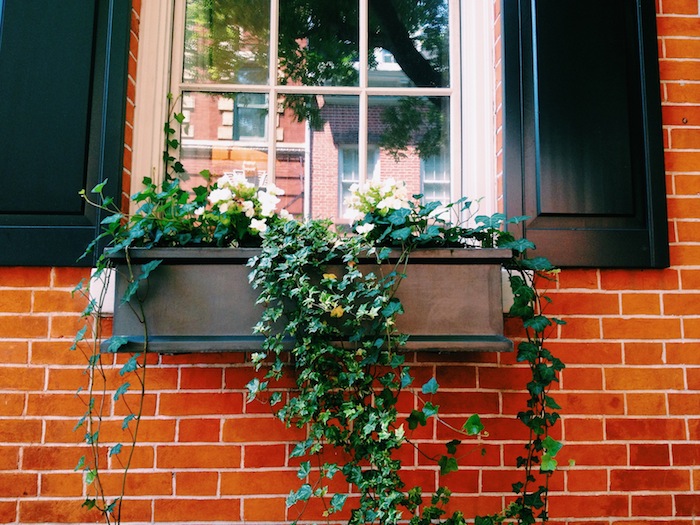 Words
"Happiness is like a butterfly: the more you chase it, the more it eludes you, but if you turn your attention to other things, it comes and sits softly on your shoulder."
– Henry David Thoreau
What are you up to this weekend? I'm taking a stack of magazines to the beach, and then have a very special surprise celebration!