Of the moment // 6.19.14
One of the reasons why I blog is simply to have the space to write: getting things "on paper" helps me to process my feelings and organize my thoughts. I also love having a record of my life over the past few years: a place that holds all of my stories, my photos, the ups and downs of travel. But sometimes, I also just want to remember and share the little things that brought me day-to-day joy. Every Friday, I'll give you a peek into the book I currently can't put down, a great restaurant discovery, a fun new product or an inspiring quote: a few things that I think you might enjoy before we all take off into the glory that is the weekend!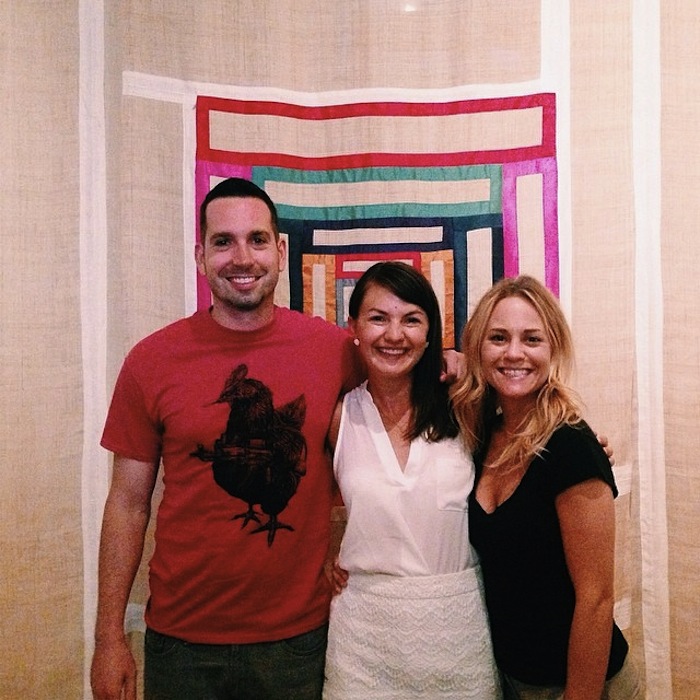 Holy moly, the past week has been a whirlwind! I flew in from Turkey on Wednesday night, had our monthly Champagne Book Club meeting on Thursday night and had my yoga teaching final on Friday night. I spent all day Saturday and Sunday taking the final classes of my fellow yoga teacher trainees: 18 classes in all! We graduated on Sunday night, and I was so grateful to have my boyfriend and my best friend there to celebrate with me: there's no way I would have made it through the program without their support. I spent most of the week on video shoots for ONA: it's such a fun opportunity to highlight the super talented photographers I work with, but being on set all over Manhattan and Brooklyn really took a lot out of me. Looking forward to a little stay-cation on the Upper West Side this weekend: I can't wait for sleeping in, Central Park and bagels!

Beauty
A while back, I shared my travel beauty essentials in collaboration with Kabinet. I love using Kabinet to get recommendations on new beauty products and hear what real people think of popular items–and bonus, I've been able to score some free new samples by wishlisting certain items! Kabinet and Kate Somerville Skincare are teaming up to give away 30 full-size products. You can wishlist your favorite on Kabinet to enter: it's super easy!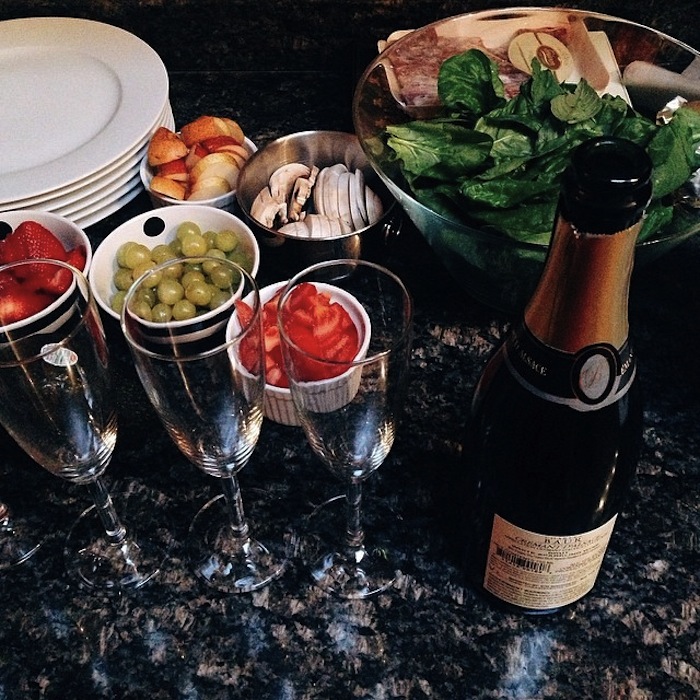 Reads
The first book we read for Champagne Book Club (so named because we start each monthly meeting with a bottle of champagne!) was #GIRLBOSS. I didn't know much about Nasty Gal or Sophia Amoruso before reading the book, but it was pretty awesome to see how untraditional her career path was to CEO. Key takeaways: find your niche and own it, pay attention to your customers, don't neglect the details. Next up, we're reading Orange is the New Black!  Photo by my lovely friend @jillianwishart.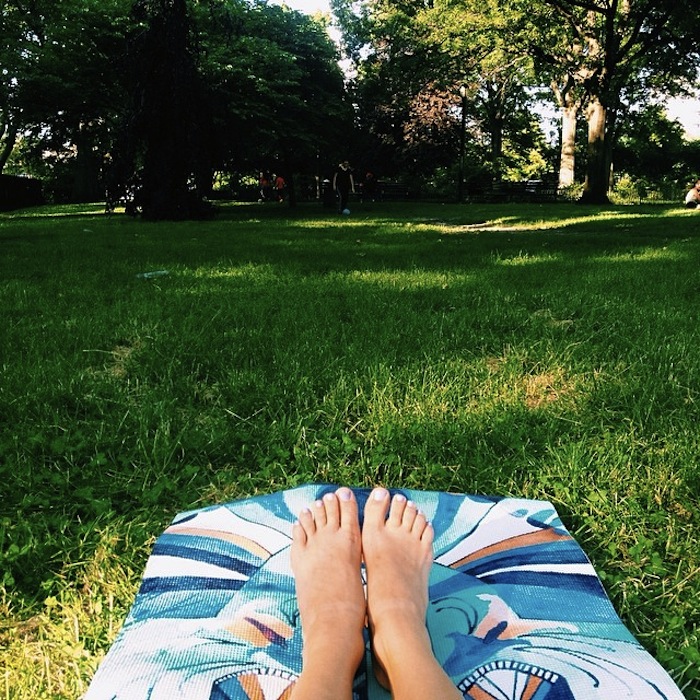 Knick-knacks
I totally beat up my yoga mat with so much practice over the past couple of years in Brooklyn, so I was thrilled to celebrate starting the next chapter as a yoga teacher with a new Magic Carpet Yoga Mat. The handpainted mat is "designed to inspire" and seriously: it makes me want to practice ALL THE TIME. Confession: it also makes me want to go to more yoga classes just to (selfishly!) show it off.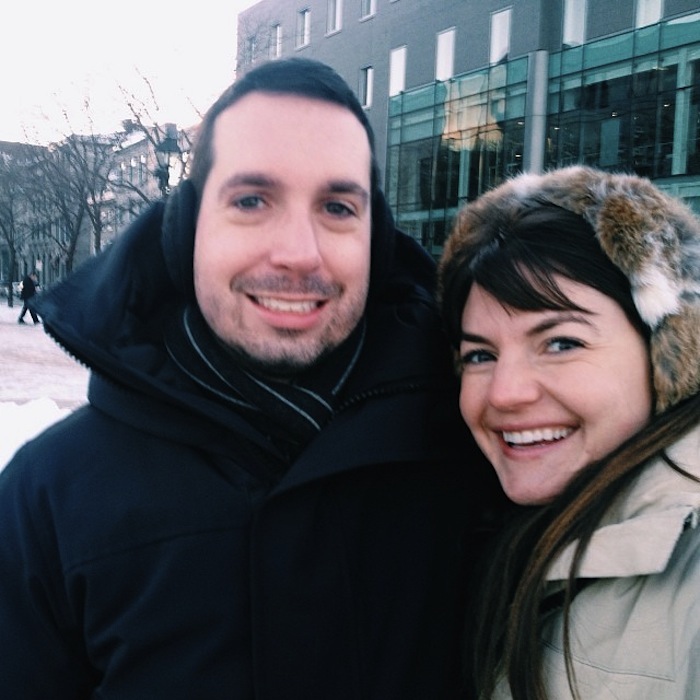 Take Me Back
Someone asked my boyfriend and me the other day if we'd traveled together, and we rattled off stories about our crazy drive and infinity pool in the Dominican Republic and our super relaxing weekend in Connecticut. But the first trip we took together was to freezing cold Montreal, and my boyfriend reminisced that if we could survive that trip, we're in good shape. And looking back, it was definitely a testing trip: the HIGH temperature was 10 degrees and we had 10-hour-plus train rides on either side. But all I can remember is how much fun we had–and how much poutine we ate! Side note: we really need to get back to Montreal sometime when the weather is nice!
Wanderlust
I know that I JUST got back from my 26th birthday trip, but people have already started asking me where I want to go for my 27th. As much as I'm trying to focus on finalizing travel plans for the rest of this year–I need to squeeze in one more country to hit my 2014 goal!–I'm already daydreaming about celebrating my next birthday in Greece. I basically want to recreate Ashlee Gadd's entire trip.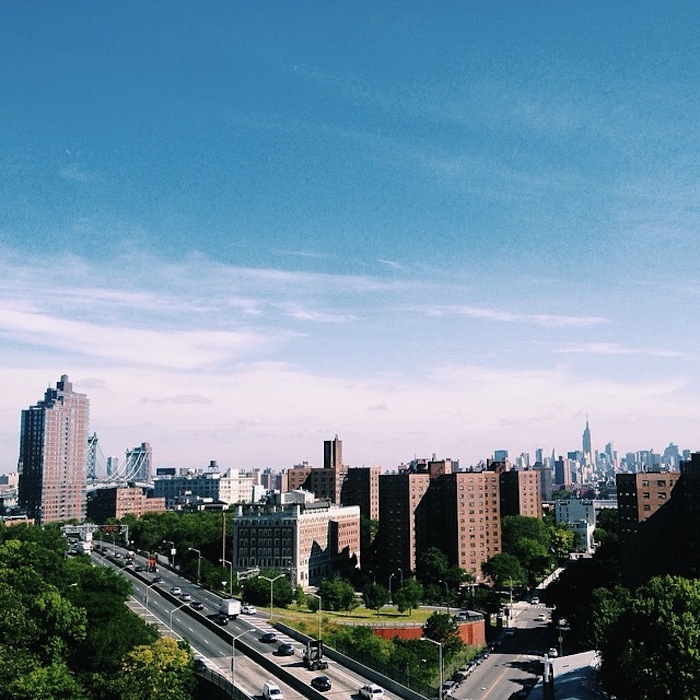 New York City
One of my favorite parts of the ONA video shoots is the chance to explore new neighborhoods in New York–and see the insides of apartments and the views from rooftops. I'm incessantly curious about real estate in the city! I totally fell in love with Fort Greene and DUMBO on this last shoot: how incredible is this view from a Brooklyn rooftop?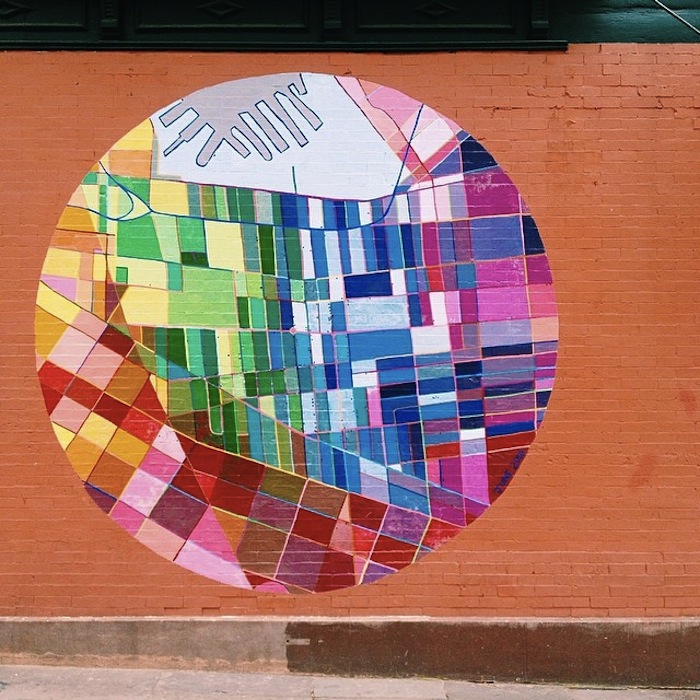 Streets
I've always loved this colorful circle on the side of a building in Brooklyn, but it wasn't until I looked closer that I realized it's a circular map of Brooklyn! So neat.
What are your plans this weekend?