Completed: yoga teacher training!
At the beginning of yoga teacher training, the instructors spoke about what a transformation it would be and how much we would change and learn and grow. Honestly, I was a little nervous: I liked who I was, I liked my life. I didn't sign up for yoga teacher training to become a brand-new person. I signed up for yoga teacher training because I wanted to deepen my practice, and possibly learn how to spread my love of yoga to others.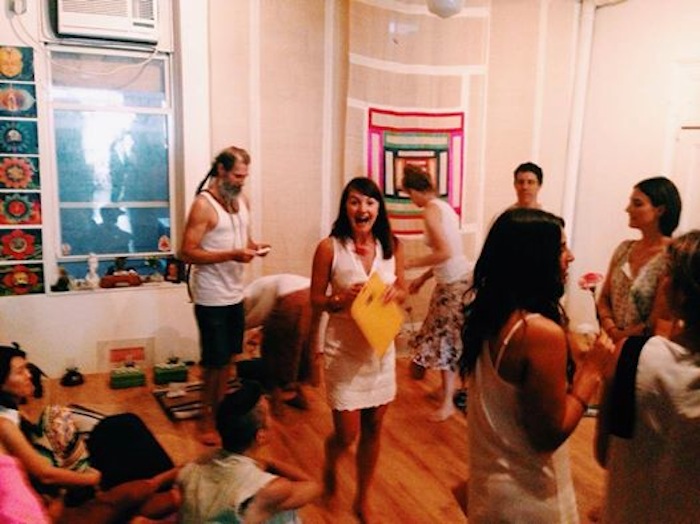 So when I graduated last week, one of the biggest compliments my boyfriend gave me was that I hadn't changed that much. I was still the same person, but now I could do a headstand in the middle of the room. I learned a lot of new information–the Sanskrit word for poses, the background on Hatha yoga, all of the muscles and tendons and and joints–and I became more confident in how yoga works. I can rattle off sun salutations with breath counts and I know how to craft a sequence around an apex pose.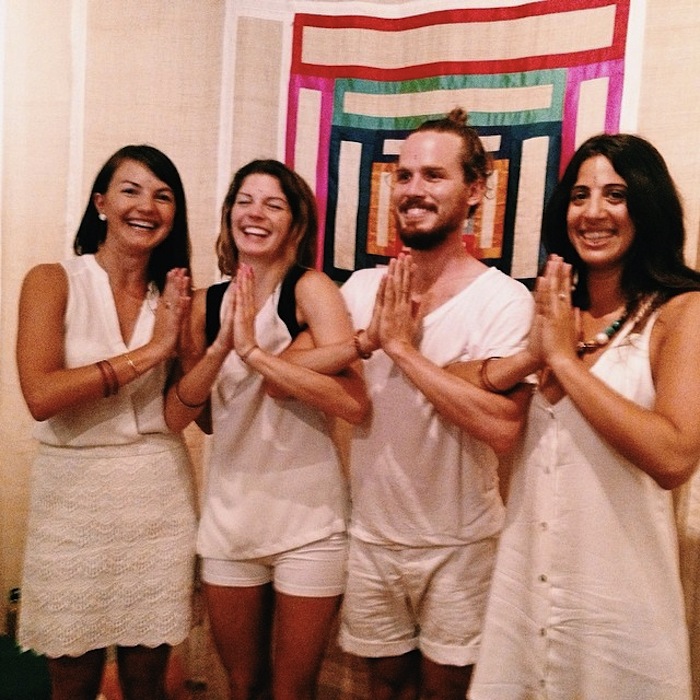 And then there are the things that I didn't expect to learn. I got a lot more comfortable with physical contact. The nature of adjustments is that you're placing your hands (and sometimes your feet) on strangers: it's rare in any other context to touch anyone (friend OR stranger) on their shoulders, their ribs, their pelvis. I made some really good friends in a really short time: Jeff, Alana and Jenn even came to my surprise birthday party last week!
I had a love/hate relationship with the intense scheduling. Being booked from 9am to 5pm on Saturdays and Sundays kept me from drinking excessively and staying up late. I missed out on plenty of social events, but interestingly enough, it didn't induce (much) FOMO. I didn't miss the hangovers or the extra cost, and I reveled in the excuse to go to bed early and wake up with the sun.
The greatest thing I learned: you can truly do anything you set your mind to. Once you get rid of the fear and the self-doubt, once you add in the determination and the willpower and the hours: no pose is impossible. It might not be easy now, but it's so unhelpful to say that you'll never be able to do a pose. I once thought that I'd never be able to headstand, then I thought I'd never be able to do headstand in the middle of the room. I can still catch my negative thought pattern when I think that I'll never be able to hold headstand as long as others, and then I remember: I just need to stay up a little bit longer each time, and then I'll be there eventually.
Along with that: you have to put in the hours. I got super overwhelmed with the program at times: there just didn't seem to be enough hours in the day to work full-time, write a blog, go to required yoga classes and do the required reading, have my own dedicated home asana practice and morning meditation, and maybe even hang out with my boyfriend or grab a glass of wine with my friends. I was stretched thin, and because of that, I wasn't able to put in the hours and effort to really become the best I could be: I hit the snooze button instead of waking up to practice more times than not. But I realized that it's all possible with practice, and I'm hoping that now that my weekends and evenings have opened up: I'll be able to apply some of those hours to working on handstand.
I may not have changed much, and I certainly still have the same flaws: anxious about time, judgmental about superficial matters, a tendency to overreact. And I definitely prefer just teaching the physical practice of asana as opposed to the integration of spirituality. But I've become more comfortable in my own skin and more aware of what it takes to become a "yogi"–and that's made the program more than worth it for me.
I plan to start teaching donation-based outdoor classes at McCarren Park or Hudson River Park on weeknight evenings; I can also teach private classes in my apartment for up to four people. I'll be arranging classes via BoSoul: I would LOVE to teach to my readers if there's any interest! Feel free to email cestchristineyoga@gmail.com for more details and check out cestchristine.com/yoga for all of my yoga-related posts.