Of the moment // 5.23.14
One of the reasons why I blog is simply to have the space to write: getting things "on paper" helps me to process my feelings and organize my thoughts. I also love having a record of my life over the past few years: a place that holds all of my stories, my photos, the ups and downs of travel. But sometimes, I also just want to remember and share the little things that brought me day-to-day joy. Every Friday, I'll give you a peek into the book I currently can't put down, a great restaurant discovery, a fun new product or an inspiring quote: a few things that I think you might enjoy before we all take off into the glory that is the weekend! 

This week was one of those weeks where Tuesday felt like Friday and Thursday felt like Monday. Half of the week was sunny and warm, the other half was gray and rainy. I biked a few days, took the subway a few days, walked plenty through West Village and Union Square and SoHo. Did some yoga, drank some beers, read books, watched Mad Men, had mostly quiet nights in with my boyfriend or my roommate. It was nothing too remarkable, but it was a week in which I felt so lucky that an "average" week in the city was so nice.
     
Reads
Somehow, I've lived in New York City for (almost!) two years and had never been to the legendary Strand Book Store. Since switching over to a Kindle in 2011, I usually borrow digital editions from the Brooklyn Public Library or purchase directly on Amazon. Now that I've settled down a bit, though, I've been craving more paper books: one of my major fixed life envies is a proper library. I decided I needed some inspiration from Joan Didion and Anne Lamott in print, and had such joy strolling the stacks!

Take Me Back
Without a doubt, Croatia is one of my favorite summer destinations. Crystal clear azure waters, sprawling hillside vineyards, hundreds of waterfalls reflecting into the pools below: it's a stunning natural setting.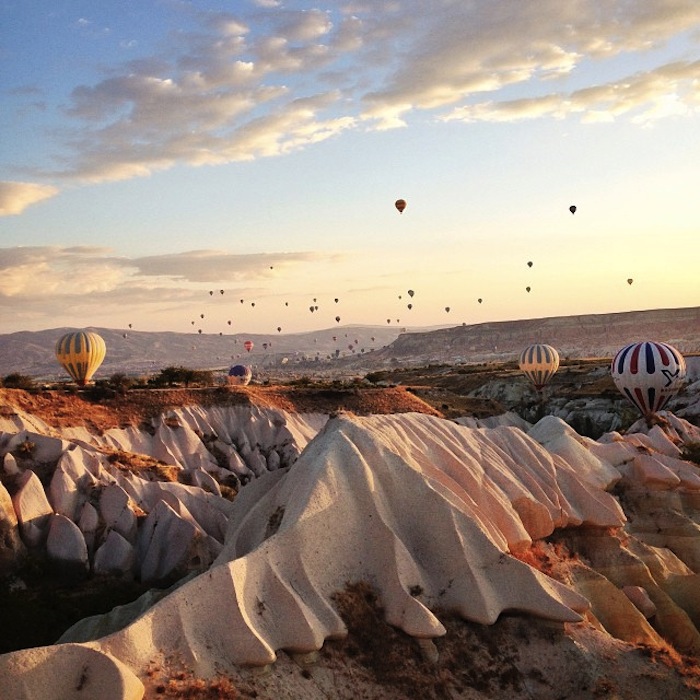 Wanderlust
LESS THAN TWO WEEKS UNTIL TURKEY. I met with Dan Tom for a coffee the other day, and he mentioned that he had been in Turkey and Greece last year. Since then, I have been drooling over all of his photos: I cannot wait to see the sunrise from a hot air balloon in Cappadocia, ride the ferry from Europe to Asia in the sunshine, go to bazaars and hammams. Bonus: I'm going to read so many books and have so many good chats with my friend Nevin! Photo credit @dantom.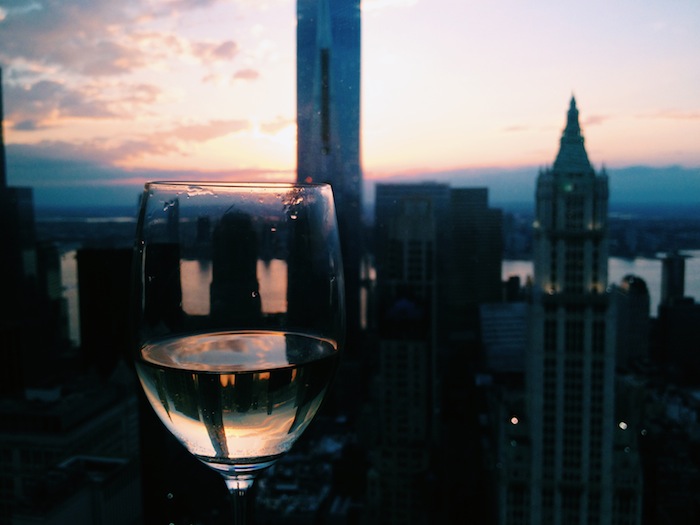 Eats
Even though there are SO many restaurants to choose from in New York City, I think that EatWith offers such a fun opportunity to connect with locals and other travelers over a home-cooked meal. I wrote about my delicious Indian tapas experience (with the incredible view!) earlier this week, and EatWith kindly offered 25% off to all of my readers for NYC events with code nymay1. You have to book before May 31, but the event can be anytime!

Streets
It's finally bike commuting weather! I love being able to explore more of the city, to become familiar with side streets and neighborhoods, to stumble across little green squares and colorful murals. One of my favorites is this rendering of Anna Wintour and Karl Lagerfeld in SoHo.

New York City
The ONA office moved from Midtown to West SoHo in January, and the cold weather has made it difficult to enjoy the surrounding neighborhood. But now that spring has sprung, it's delightful to take a long walk instead of a subway transfer through West Village. The brownstones are beautiful and the sidewalks are silent: it's such a nice change from the streets crowded with tourists and businessmen outside Grand Central.

Words
"You have to pick the places you don't walk away from." -Joan Didion
What are you up to this Memorial Day weekend? Happy unofficial start of summer!