Of the moment // 5.2.14
One of the reasons why I blog is simply to have the space to write: getting things "on paper" helps me to process my feelings and organize my thoughts. I also love having a record of my life over the past few years: a place that holds all of my stories, my photos, the ups and downs of travel. But sometimes, I also just want to remember and share the little things that brought me day-to-day joy. Every Friday, I'll give you a peek into the book I currently can't put down, a great restaurant discovery, a fun new product or an inspiring quote: a few things that I think you might enjoy before we all take off into the glory that is the weekend!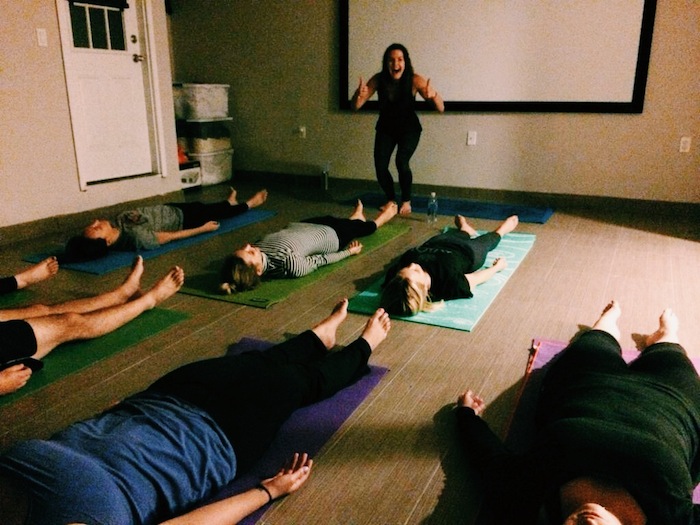 The highlight of my week was totally teaching my first yoga class! I teamed up with one of the other girls in YTT to teach a basic one-hour class to some of our friends. Our original plan was to utilize her awesome Williamsburg rooftop, but alas, New York weather did what New York weather does best and ruined our plans with a massive rainstorm. Another friend stepped up with an incredible basement in Bushwick, and somehow: we taught a yoga class! There were definitely some giggles, but overall, it felt super easy and fun and natural. Afterwards, a few of us went to Roberta's for red wine and pizza: I'd heard a lot about the Bushwick pizza institution, but this was my first time enduring the infamous wait and indulging in some delicious thin-crust pizza. This weekend, it's all about backbends and twists in yoga teacher training–aka my two favorite types of poses–so I'm looking forward to all sorts of heart openers. And then: Sacramento next week! I'll be guest Instagramming all of the things I miss the most about my hometown for @VisitSacramento, so be sure to follow along there too!
Eats
This White Chicken Chili recipe was a) easy, b) fast and c) delicious–so, basically, it was a hands-down winner in my book (and my boyfriend was a big fan too!). To make it even easier and faster, I picked up a rotisserie chicken from the store and shredded that chicken for the soup. Topped it with diced avocado, chopped cilantro, a dollop of sour cream and some shredded Mexican cheese: savory with a hint of tangy spiciness.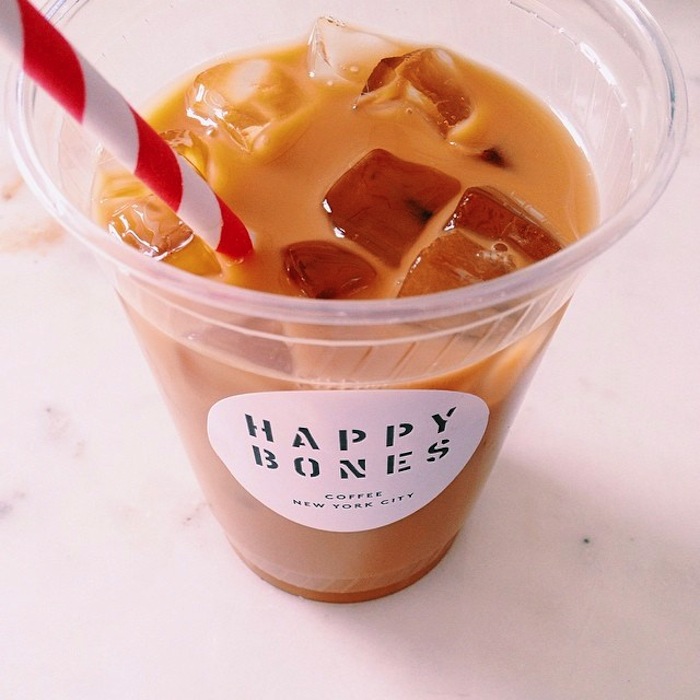 Drinks
I fell in love with Happy Bones and their adorable tortoise-shell spoons back when it was latte season. I even bought four of the limited-edition, made-in-Paris spoons for myself and four for my mom's birthday gift! Now it's iced coffee season and they have the cutest striped straws: odds are you'll be seeing a lot of me here this summer.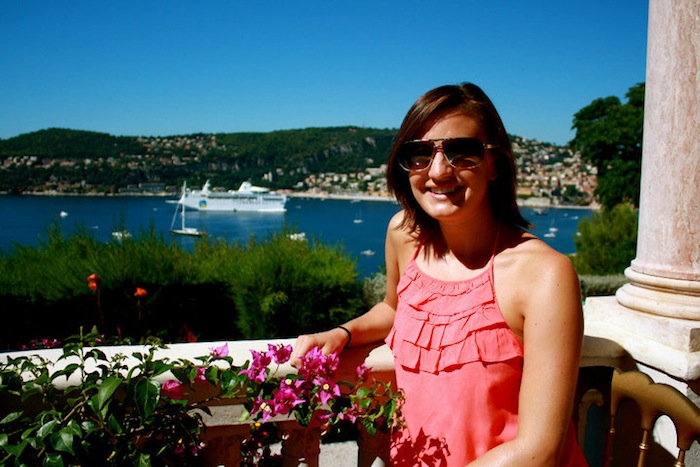 Take me Back
I moved to Nice right around this time four years ago, and May is one of my favorite months in the French Riviera: the summer tourist crowds haven't quite started to pour in yet, the weather is beautiful but still mild, and all of the fresh, luscious stone fruits are starting to appear in market. I don't think France is in the cards for me this year, but I always love scrolling through posts from my time there to remember all I loved about living there. Here are a few of my favorites:

Wanderlust
My trip to Jordan last year certainly planted a seed in me for a desire for more Middle Eastern travel. Reading about Lindsey's unforgettable journey to Israel this week and seeing her beautiful photos of Jerusalem, Tel Aviv and the Dead Sea reminded me of just how much more I'd like to explore. Although I don't have any Jewish roots or religious calling to visit the area, I've heard so many fantastic things from people who have visited: it's on the list! Photo credit: Lindsey Tramuta.
New York City
The weather in New York this week has been a doozy: 65 and sunny on Monday, POURING rain on Tuesday and Wednesday, 75 and damp but sunny on Thursday. Coupled in with texts from my mom about how sunny and warm the weather is in Sacramento, it's really tested my good humor about living here. The winter was absolutely brutal, and we've been cheated out of spring: I was wearing a jacket AND boots on the first day of May! It's a little harder to hate once the sun and the flowers come out, so fingers crossed this good weather sticks with us.
Streets
I woke up super early on Tuesday (and even squeezed in a yoga practice), so I decided to skip my train transfer  and walk from 14th Street down to my office in SoHo. Wandering through the cobblestone streets and beautiful brownstones of the West Village was such a refreshing way to start the day, especially compared to my usual experience of being crammed up next to strangers underground. Now that the weather is improving, I'm hoping to explore the cafe terraces and restaurant patios that are sprinkled through the neighborhood: it's all so quintessential New York! Bonus: remembering that we came to this city in pursuit of magic, not the weather.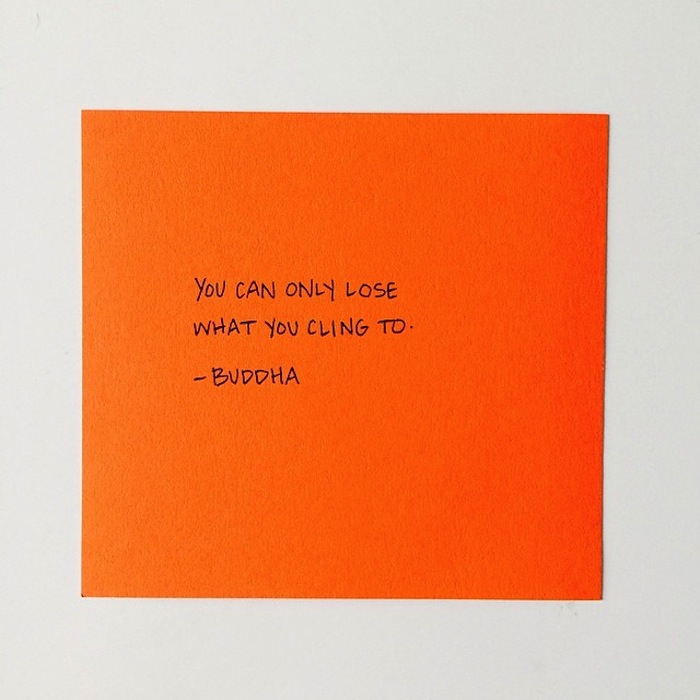 Words
You can only lose what you cling to. Applying that mantra to a serious spring clinging of my apartment this weekend: I'm stick of feeling so attached to all of the "things" that I've accumulated since moving to New York. Photo credit @designcrush.