Of the moment // 5.16.14
I feel super lucky that I had not one but TWO girls nights this week! I'm incredibly grateful to have such amazing friends in New York City: finding a solid friend group is one of the hardest things about moving to a new city. In a funny stroke of luck, almost all of my friends in the city are originally from California. Most of us went to college at Chico State together, but a few are from my high school and others are friends of friends from California. They're hilarious, successful and so supportive: I'm so happy we're all experiencing New York City together!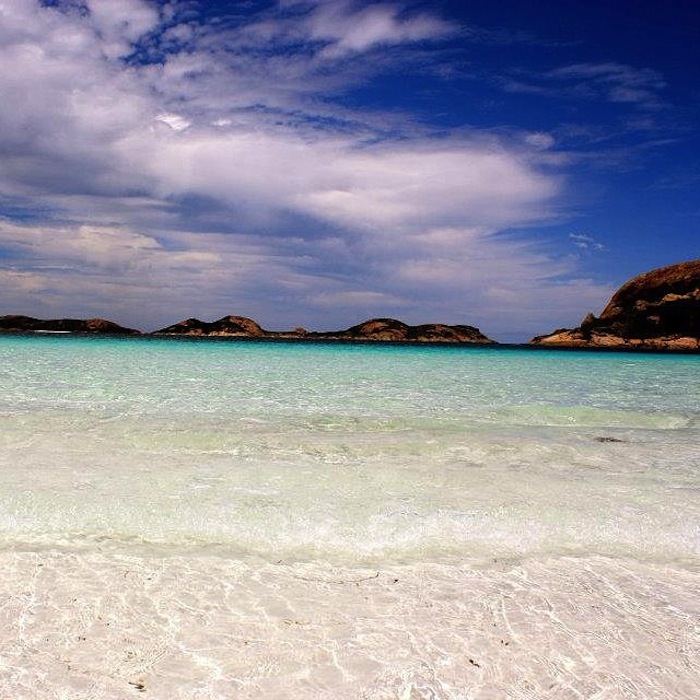 Take Me Back
Chatting about road trips with Passion Passport made me super nostalgic  for driving from Adelaide to Perth with Nullarbor Traveller. I honestly think it's the greatest road trip in Australia: far fewer people and much more stunning sights than the Great Ocean Road or the East Coast of the country. I'd love to go back to the beaches of  Cape Le Grande: the sand is so white and spherical that it squeaks when you walk, and there's no one else there but kangaroos! Quintessential Australia. Even if you don't want to drive, flights to Perth are super easy to book and rates are usually affordable.
Eats
Jocelyn, Aly, Emilie and I try to get dinner or brunch at least once a month; this week, we celebrated Em's recent engagement with dinner at Peasant. It's one of our favorite spots in SoHo: good bread, good wine, good pasta and plenty of handsome Italian waiters. (Photo above from an epic brunch together last summer: we can't wait for the rooftops to open!)

Drinks
Kate, Aly, Melissa and I had our inaugural book club meeting: we celebrated exciting news with champagne and decided to read #GIRLBOSS this month. Any other book recommendations?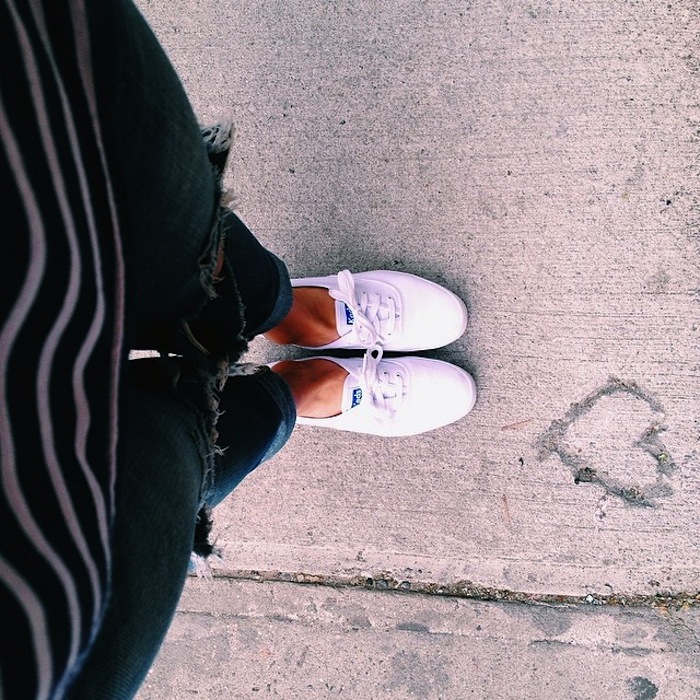 Looks
I picked up a pair of classic Ked's and a few striped shirts when I was back home. My summer uniform is about to be white sneaks, jean cutoffs, a striped top and braided updos!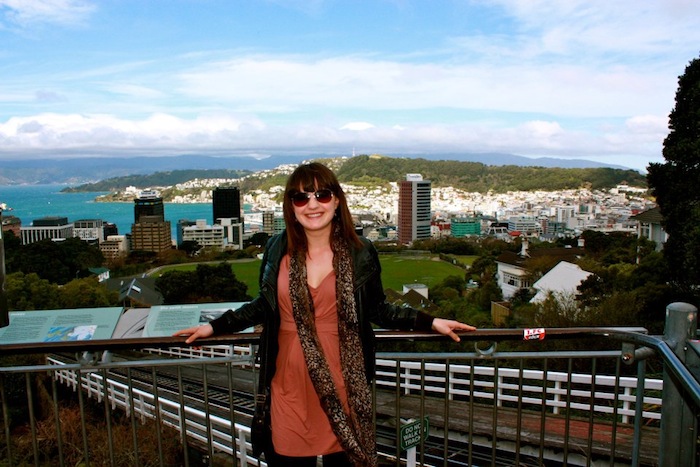 Wanderlust
I went to Wellington to visit a friend for the Rugby World Cup, but I didn't spend nearly enough time in the beautiful country of New Zealand. My dream road trip is in New Zealand: the most jaw-dropping scenery with breaks for wine tasting, adventure sports and plenty of delicious coffees.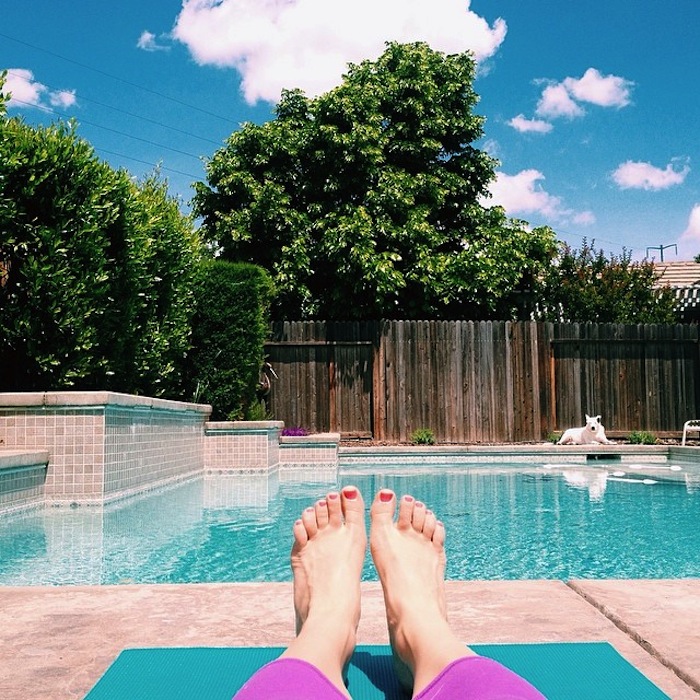 California Love
I'm still daydreaming about my fantastic home state: sunshine, tacos, fresh air. New York might be the best city in the world, but I completely believe that California is the best state.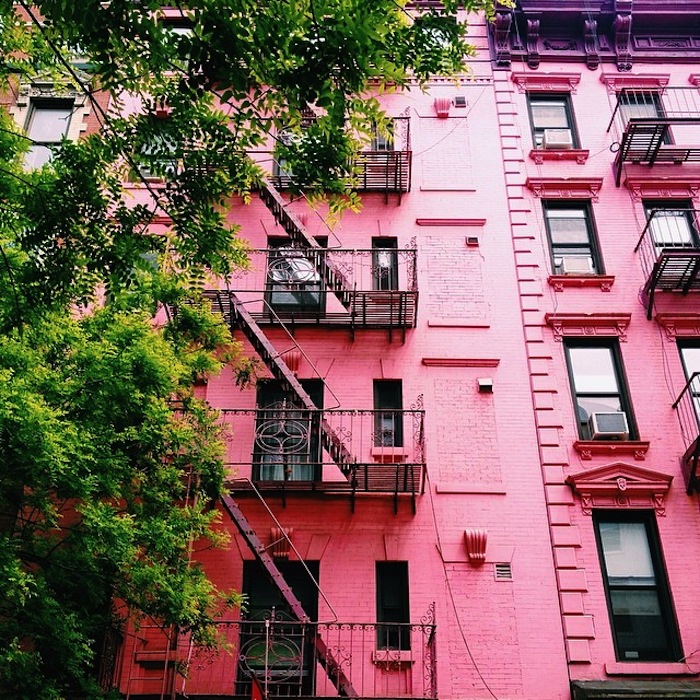 New York City
Now that snow has FINALLY lifted, it's been fun to wander around SoHo and check out all of the colorful buildings. The trees are green, the buildings are pink!
What are your plans for the weekend? I have yoga teacher training–and cheering on my boyfriend (from afar!) as he runs the Brooklyn Half Marathon.