Of the moment // 4.4.14
One of the reasons why I blog is simply to have the space to write: getting things "on paper" helps me to process my feelings and organize my thoughts. I also love having a record of my life over the past few years: a place that holds all of my stories, my photos, the ups and downs of travel. But sometimes, I also just want to remember and share the little things that brought me day-to-day joy. Every Friday, I'll give you a peek into the book I currently can't put down, a great restaurant discovery, a fun new product or an inspiring quote: a few things that I think you might enjoy before we all take off into the glory that is the weekend!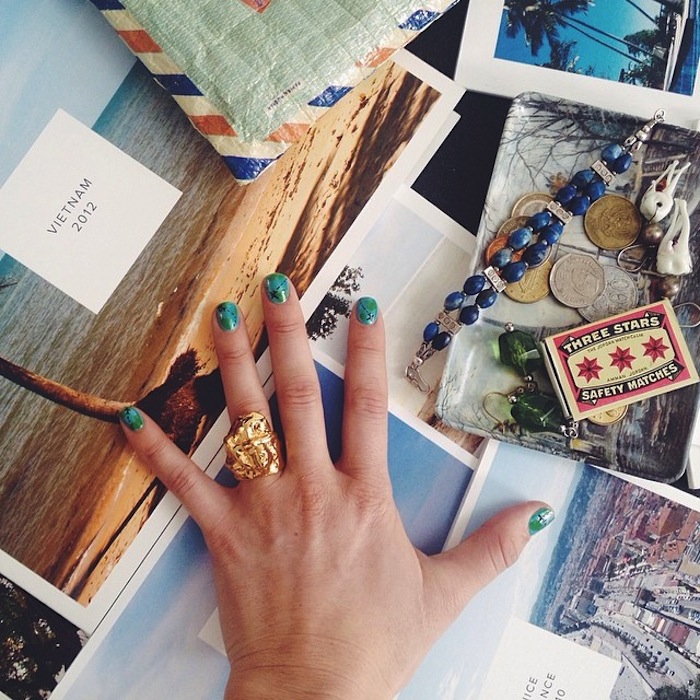 The highlight of this week was getting all dolled up for a Sally Hansen campaign (more details on that coming soon!): I can definitely get used to having a make-up artist, a hairdresser and a stylist and a team of photographers around. I also popped by the Sweet Paul cookbook signing at anthropologie and spotted my all-time blogging crush Joanna Goddard–although I couldn't work up the nerves to say hello! This weekend, it's all yoga, all the time: I'm even having a couple of the girls from Yoga Teacher Training over on Saturday night for crockpot veggie fajitas and wine.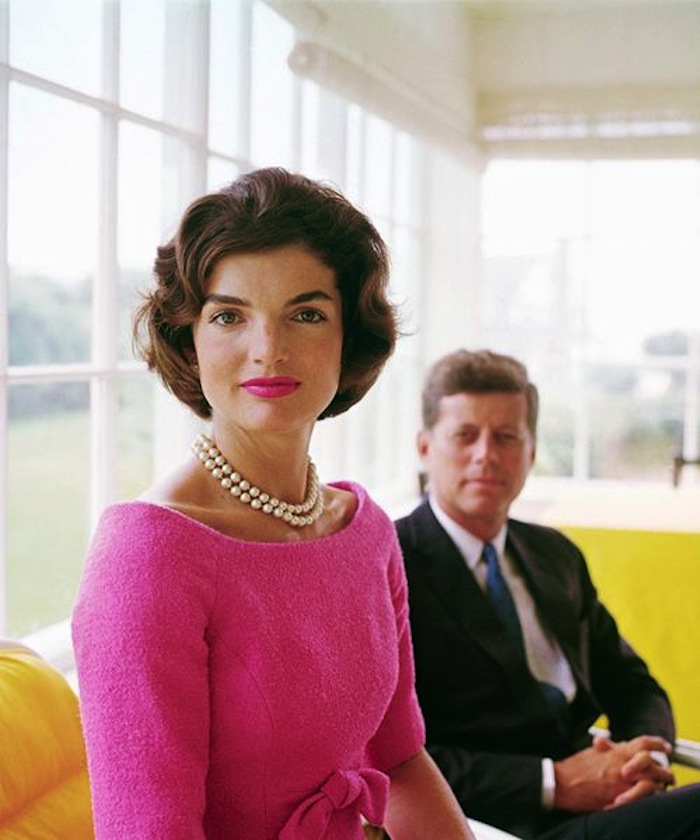 Looks
This Twitter conversation with long-time reader Marisa totally made my day: she's not the first person to tell me that I resemble Jackie O, but probably the first person to make the connection who hasn't met me in person! Jackie O is my ultimate style inspiration: her looks are always classic and classy, but with just the right pop of color or quirky accessory. Currently lusting over the perfect hot pink lipstick for spring.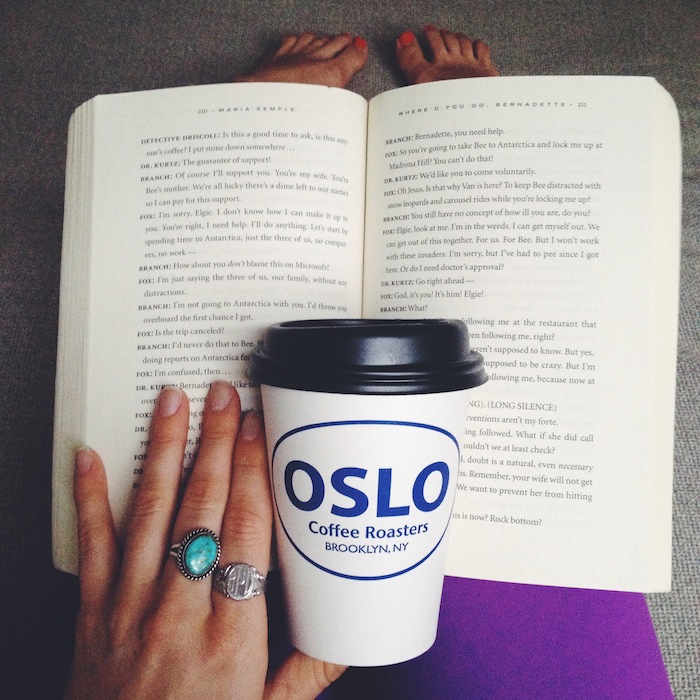 Reads
My friend lent me Where'd You Go, Bernadette, and I can't put it down!

Drinks
We went out to dinner at Cafe Moto on Tuesday night: nestled under the rumbling JMZ, it features live jazz and incredible marinated olives. I sampled the Black Velvet–Guinness and Prosecco–and it might just be my new favorite cocktail!
Thoughts
"Unplugging from devices doesn't stop us from experiencing our lives through their lenses, frames, and formats." —The Pointlessness of Unplugging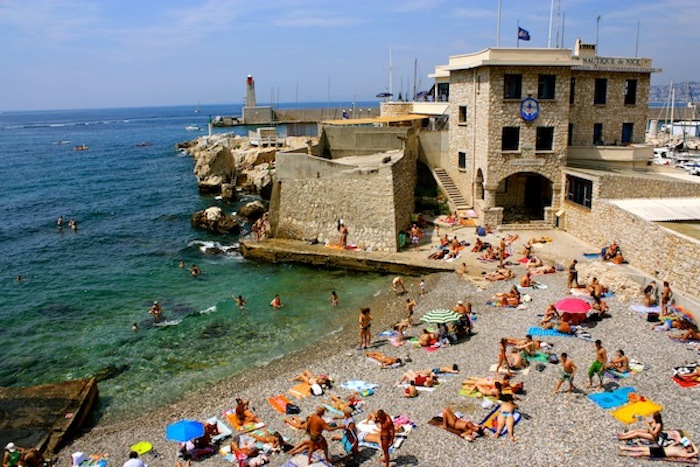 Take Me Back
Sunshine has FINALLY arrived in New York City (although it's likely short-lived), and so obviously I can't stop daydreaming about the best beaches in Nice. The grass is always greener.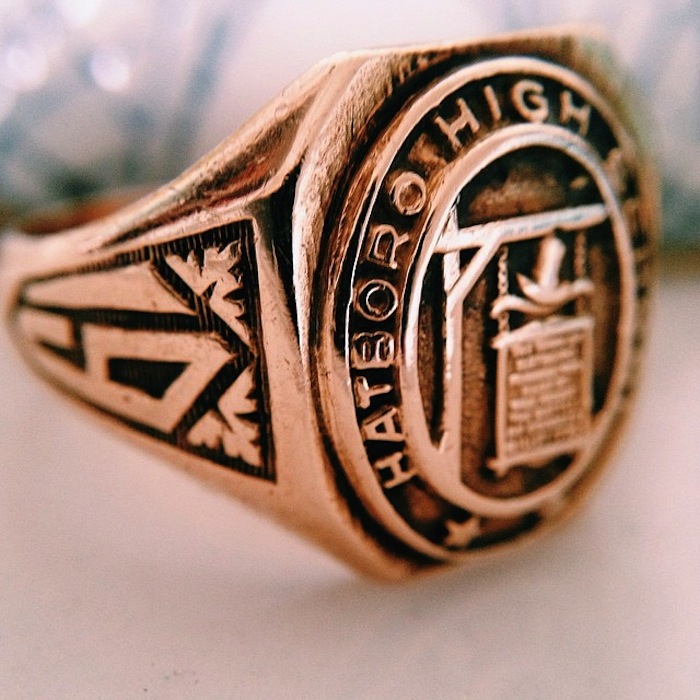 Jewels
The one thing I wear absolutely every day: Mimi's class ring from 1949. Isn't that a beaut?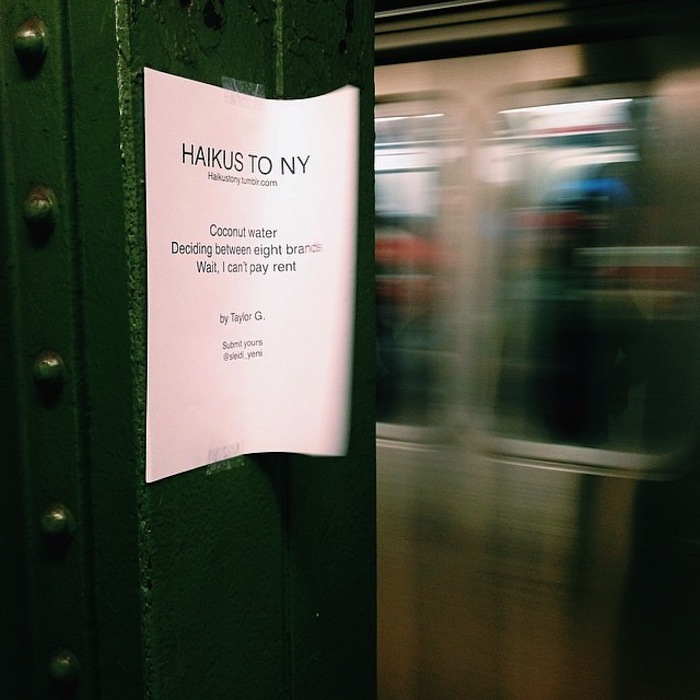 Streets
Spotted on my Monday morning commute: Haikus to New York. I die.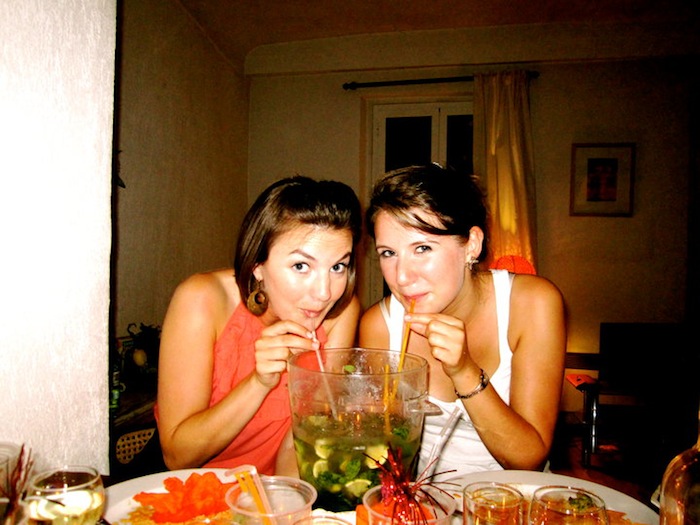 Wanderlust
Official announcement: I'll be turning 26 in Istanbul! After a few days on my own in Cappadocia, I'm meeting up with my friend Nevin (with whom I worked in Nice and traveled to Paris for my 24th birthday) to explore Istanbul. We're going to go to all the Turkish baths and eat all of the eggplants and soak up all of the sunshine! I'm already counting down the days.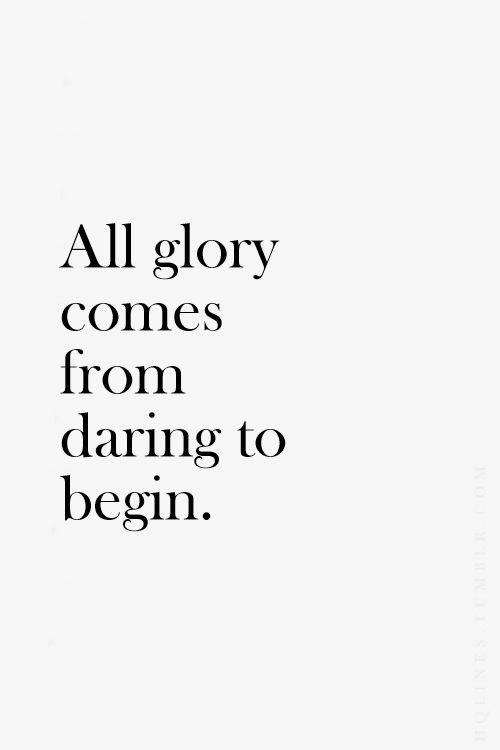 Words
Quote for the week: "All glory comes from daring to begin." -Alexander Graham Bell
Note: The winner of the Sseko Designs giveaway is  Jane Okpala.
p.s. Follow me on Pinterest for a regular peek into my day-to-day obsessions. 
Yay or nay on this as a regular Friday feature?