Of the moment // 4.25.14
One of the reasons why I blog is simply to have the space to write: getting things "on paper" helps me to process my feelings and organize my thoughts. I also love having a record of my life over the past few years: a place that holds all of my stories, my photos, the ups and downs of travel. But sometimes, I also just want to remember and share the little things that brought me day-to-day joy. Every Friday, I'll give you a peek into the book I currently can't put down, a great restaurant discovery, a fun new product or an inspiring quote: a few things that I think you might enjoy before we all take off into the glory that is the weekend! 
After such a wonderful weekend away at Interlaken Inn, it was tough to come back to the city. As we drove into Manhattan on Sunday night and heard a sudden cacophony of sirens and horns, we turned to each other and laughed: "we're back!" But it was a fun week to come back to: at work, we celebrated a coworker's one-year ONA-versary with a trip to Live! with Kelly and Michael. None of us had ever seen a live morning show, and it was a fun New York experience. Rocked my new Everlane Silk Sleeveless, which is about to become a summer staple! Last night, I taught my very first yoga class to a couple of my best friends and this weekend, I'm gearing up for a full schedule of yoga teacher training–fingers crossed I'll get a chance to enjoy the beautiful weather!

Jewels
The bracelet that is currently always on my wrist: this kate spade new york "Say Yes" Cheers Cuff Bracelet. I picked up saying "cheers" as thanks when I was waitressing in France with a bunch of Brits, and it became permanently ingrained in my vocabulary when I was living in Australia. The bracelet reminds me of my travels, as well as being a cheeky nod to happy hour and the weekend!

Wanderlust
My roommate spent last week in Tuscany, and brought home a truckload of meats and cheeses and tales of wine, pasta and tiramisu. She definitely put Italy back on the list for me: even though I visited Rome, Florence and Capri with a group of friends when I was 18, there is still SO much of that beautiful country left to see and so much pasta left to eat. Officially daydreaming about a romantic getaway to Cinque Terre!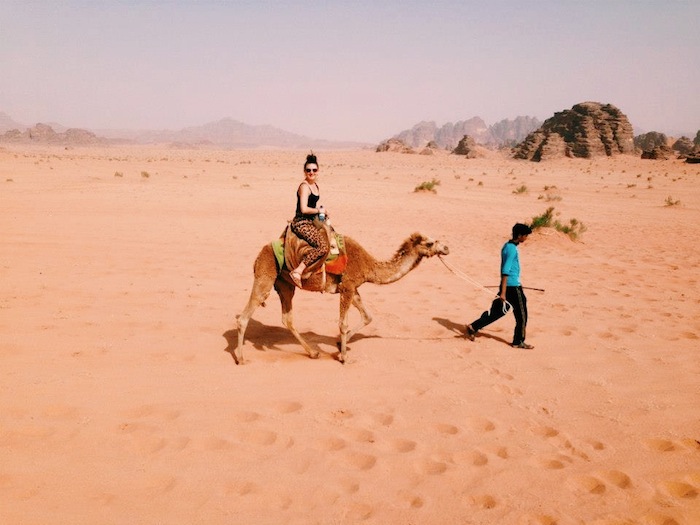 Take Me Back
A year ago at this time, I was exploring the incredible country of Jordan. It still seems a bit surreal: not only was it my first time in the Middle East, but it was my very first press trip. I fell in love with the other-worldly landscapes, the delicious food and, above all, the friendliest people. Here are a few of my favorite posts from that trip: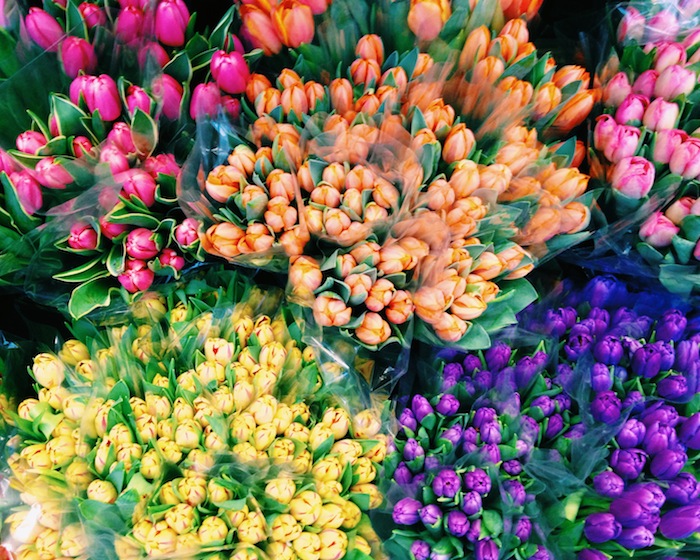 Blooms
Tulips are my absolute favorite flower, and I adore how the bodegas are piled high with bright tulips this time of year. Such a delightful little burst of color on every street corner!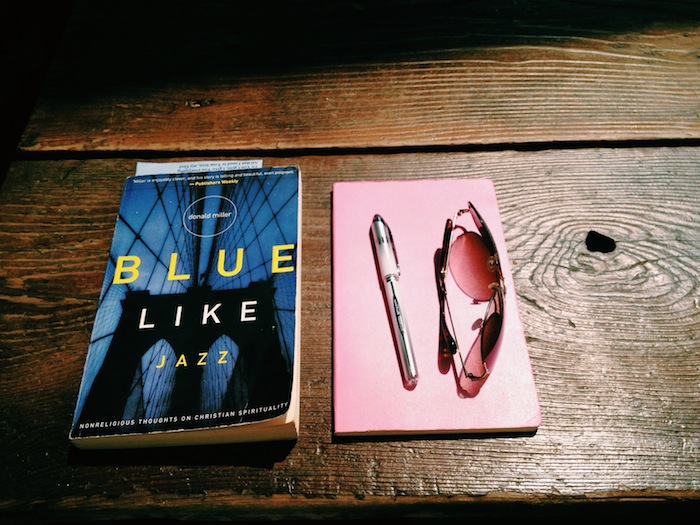 Reads
I'm super lucky to have a friend slash coworker who also loves to read: we've had an informal book exchange going on for past several months. After working our way through all of the Liane Moriaty titles, she recommended Blue Like Jazz: Nonreligious Thoughts on Christian Spirituality
. As soon as I started, I realized that I had heard Don Miller speak at WDS last year–such a small world! Although I grew up with the traditions of the church, I'm not super religious now. However, I really enjoyed Don Miller's words–especially because much of the spirit of Christianity aligns closely with the yoga sutras that I've been studying. The best takeaway: "If we, as a species, could fix our self-absorption, we could end a lot of pain in the world."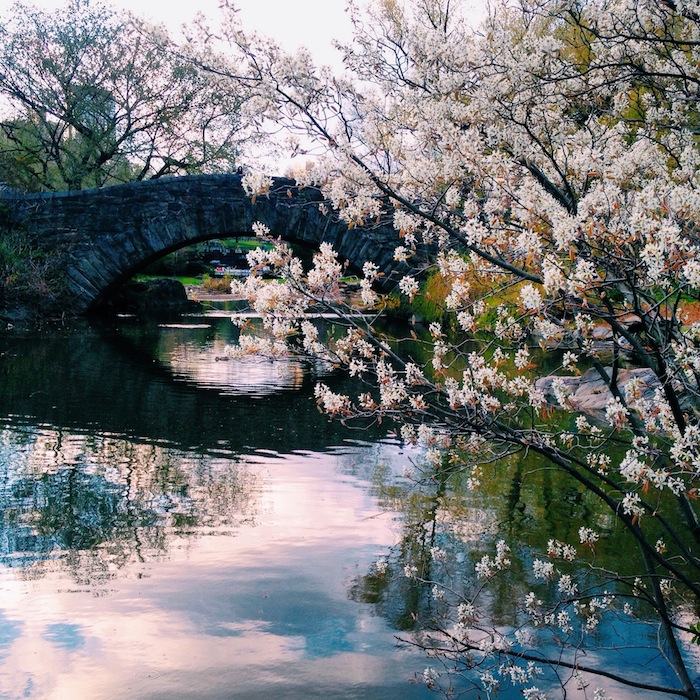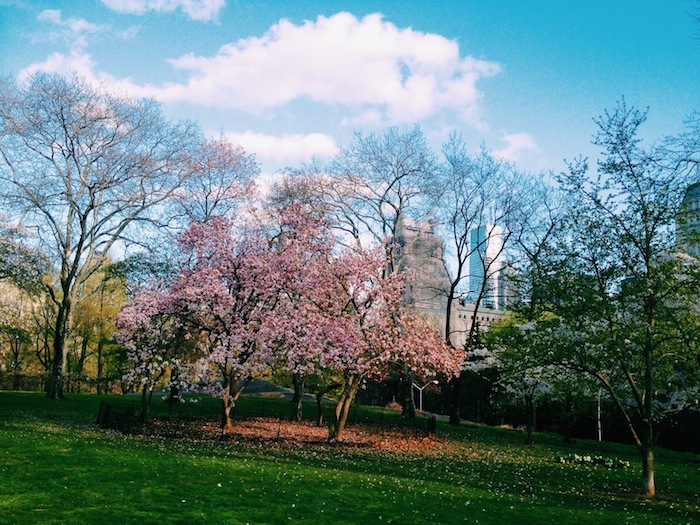 New York City
Spring in New York City has finally arrived, and it might just be my favorite season. I can't stop taking photos of all of the beautiful blooms!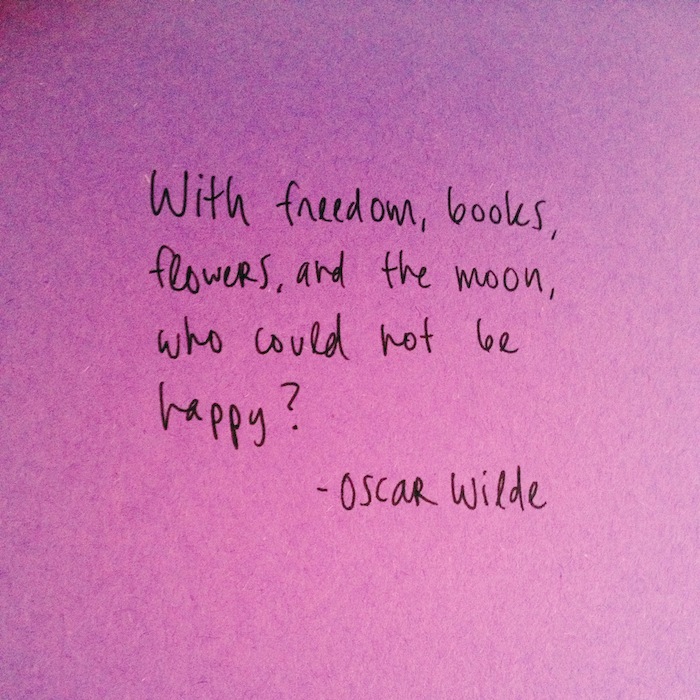 Words
"With freedom, books, flowers, and the moon, who could not be happy?" -Oscar Wilde
Hope you have a wonderful weekend!