Of the moment // 4.18.14
One of the reasons why I blog is simply to have the space to write: getting things "on paper" helps me to process my feelings and organize my thoughts. I also love having a record of my life over the past few years: a place that holds all of my stories, my photos, the ups and downs of travel. But sometimes, I also just want to remember and share the little things that brought me day-to-day joy. Every Friday, I'll give you a peek into the book I currently can't put down, a great restaurant discovery, a fun new product or an inspiring quote: a few things that I think you might enjoy before we all take off into the glory that is the weekend!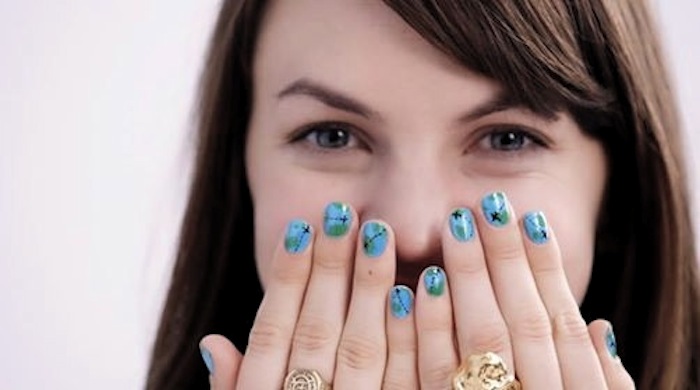 In super fun news: this little video for the Sally Hansen #ShineOn campaign was released! As much fun as it was to have a makeup artist, hairdresser, stylist and team of videographers and photographers: I think I'll stick to writing. We also launched a few new gorgeous camera bags and straps over at ONA on Wednesday, keeping me plenty busy. I'm taking today off work, and fondly reminiscing on Good Fridays past: growing up, we always stayed inside from noon to 3 p.m. for quiet reflection. I still remember the one and only year where my mom let me watch TV: we rolled coins as we watched the Ten Commandments movie!
Wanderlust
I've got the weekend off from yoga teacher training, so my boyfriend and I are heading up to Interlaken Inn in Connecticut for a couple of days. We're crossing our fingers for sunshine: our agenda consists of all of the good outdoor stuff–playing tennis, hiking and wine tasting. Even if we get rained out of the activities, we're just hoping the drive is a little less eventful than our last road trip!
Take Me Back
I'm sure the fresh air in Connecticut will be fantastic, but I don't know if it will be able to beat the glory of Interlaken, Switzerland. I spent a few days there in the summer of 2009 and was just completely awestruck by the sheer natural beauty of the place. Living up to my "Xtreme" nickname, I rappelled 30 feet into a canyon, went snowboarding and did a ropes course. One of my favorite moments, though, was sitting on that grassy mountainside: I ate an ice cream cone, soaked up the sunshine and reflected on just how lucky I was.

Eats
I'm a vegetarian about 95% of the time (especially as part of yoga teacher training), but I spent most of Monday's yoga class daydreaming about a hamburger. I headed over to Blue Collar and treated myself to a cheeseburger, greasy fries and a Budweiser and a chance to indulge in a glossy gossip mag. It was the BEST.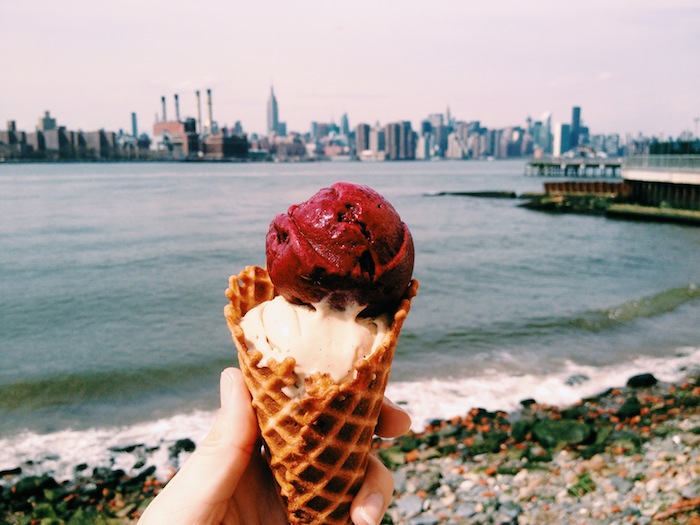 Sweet Tooth
The only thing surprising about OddFellows is that it took me this long to try the premium ice cream shop in Williamsburg. Most long-time readers know about my long-term obsession with ice cream (with occasional gelato affairs): it started back in Nice when I attempted to try all 100 flavors of ice cream at a local shop. When the sun came out, I headed over to the waterfront for a scoop of peppered cherry and burnt marshmellow on a homemade waffle cone. Worth every single cent!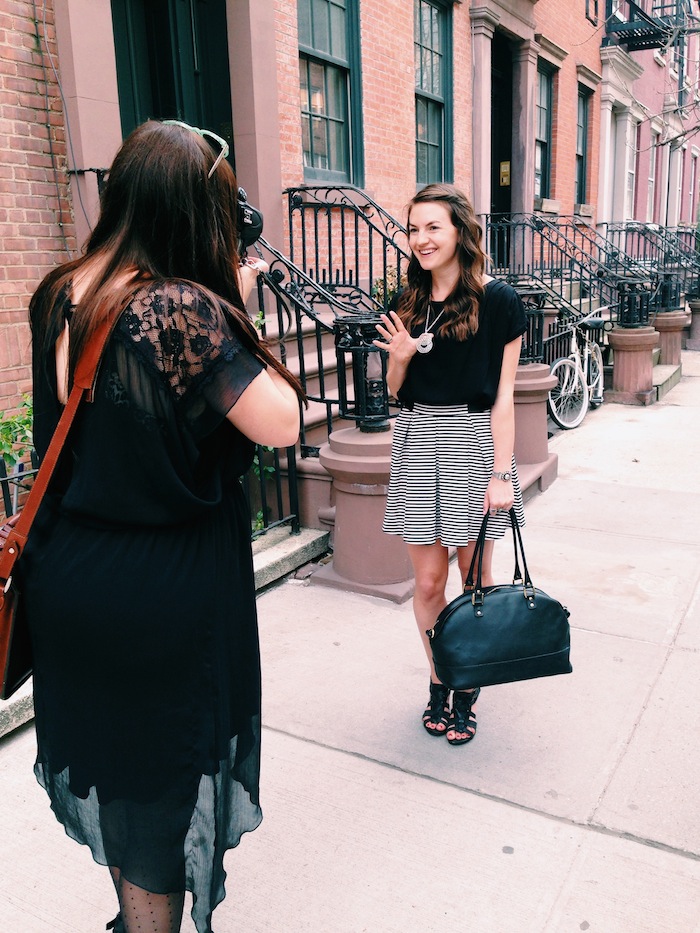 Looks
Fingers crossed one of these shots makes it into a street style feature for New York Magazine! Totally obsessed with my new Club Monaco skirt, and thrilled that it's finally time to pull out my favorite Clarks heels. Fun fact: that necklace was my mom's from the 1970's.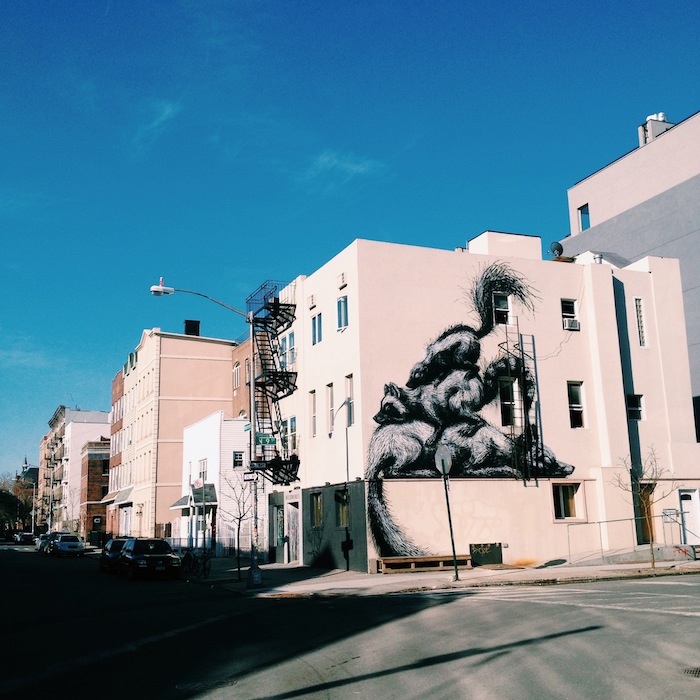 Streets
Love this Roa piece around the corner from my house. Goal: start documenting all of the awesome murals in my neighborhood.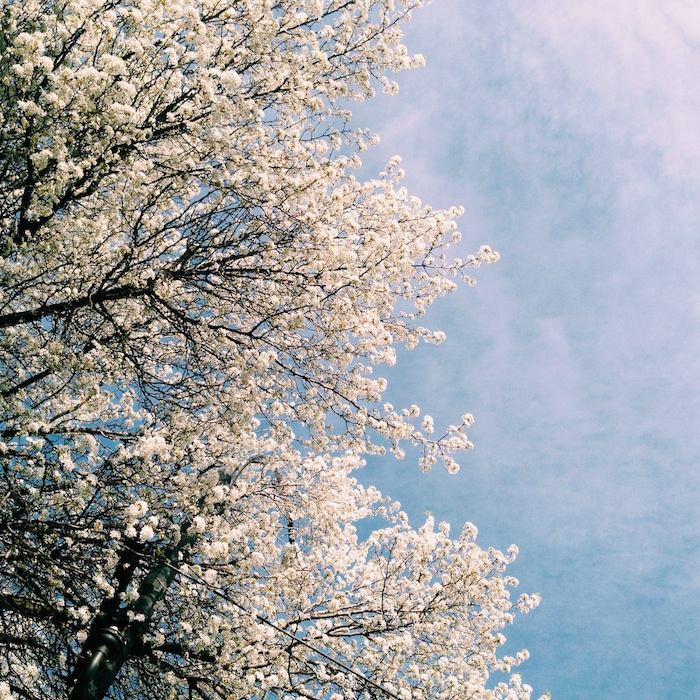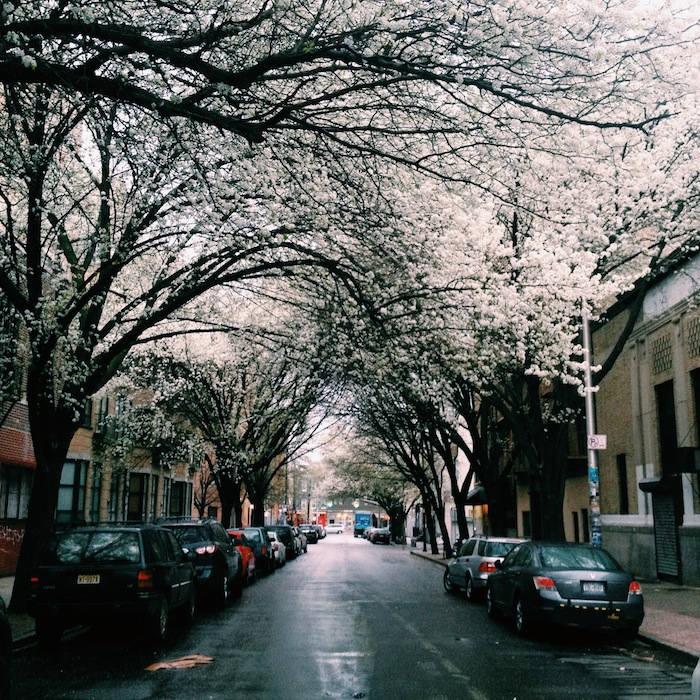 Words
Oh, give us pleasure in the flowers to-day; 
And give us not to think so far away 
As the uncertain harvest; keep us here 
All simply in the springing of the year. 
Oh, give us pleasure in the orchard white,
Like nothing else by day, like ghosts by night; 
And make us happy in the happy bees, 
The swarm dilating round the perfect trees. 
And make us happy in the darting bird 
That suddenly above the bees is heard,
The meteor that thrusts in with needle bill, 
And off a blossom in mid air stands still. 
For this is love and nothing else is love, 
The which it is reserved for God above 
To sanctify to what far ends He will,
But which it only needs that we fulfill. 
-Robert Frost
Happy Easter weekend! Hope you have a wonderful time with loved ones, no matter what you're celebrating.