Of the moment // 4.11.14
One of the reasons why I blog is simply to have the space to write: getting things "on paper" helps me to process my feelings and organize my thoughts. I also love having a record of my life over the past few years: a place that holds all of my stories, my photos, the ups and downs of travel. But sometimes, I also just want to remember and share the little things that brought me day-to-day joy. Every Friday, I'll give you a peek into the book I currently can't put down, a great restaurant discovery, a fun new product or an inspiring quote: a few things that I think you might enjoy before we all take off into the glory that is the weekend!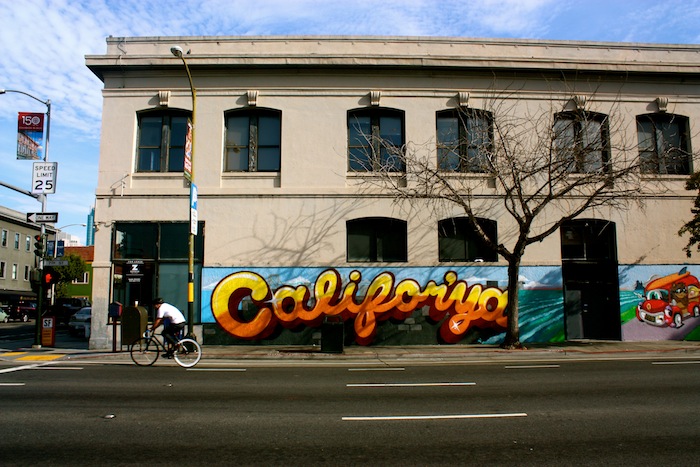 I spent most of Tuesday in a funk: depressed because of the weather, overwhelmed with commitments, plagued with a nagging discontent that's all too familiar. Then I went to a yoga class and as soon as I hit the mat, I realized that there was a sliver in my schedule that could fit a trip to Sacramento. Sunshine, family, tacos: that the spark that I desperately needed. I booked the ticket the next morning: California, I'm coming home in May. Until then: yoga teacher training all weekend!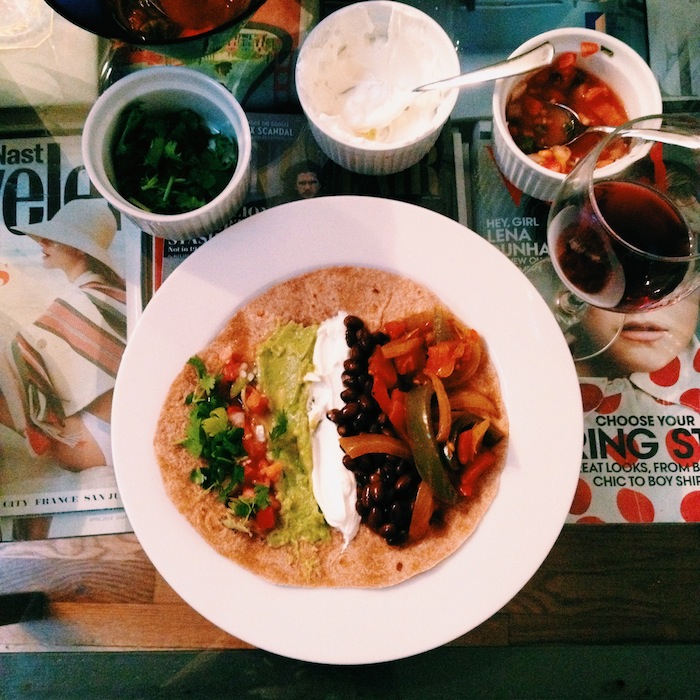 Eats
I bought a crockpot this winter, and I'm constantly looking for new ways to use it–I just love walking in the door after a long day of work and having the house smell delicious! I'm constantly searching for hearty vegetarian recipes, and I found a winner in these vegetarian fajitas. Throw them on a tortilla with some black beans, guac, salsa and sour cream for the easiest meal (and clean-up) ever. Confession: I actually made these twice this week, which means I ate them for pretty much every meal.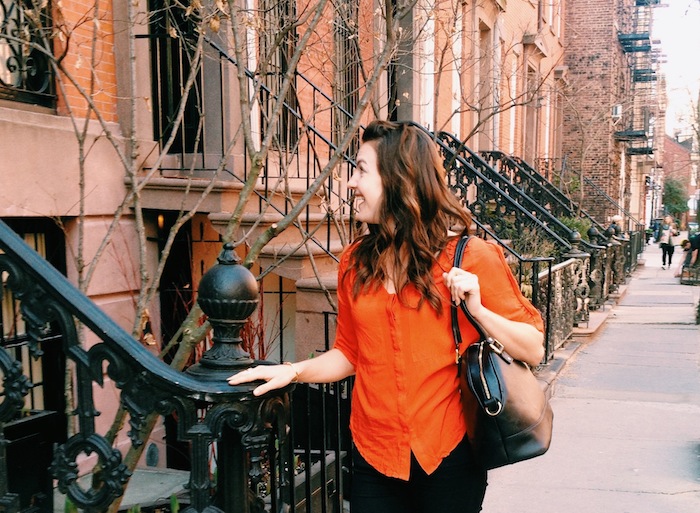 Looks
My work uniform: black skinny jeans, black boots, a colorful blouse (that doesn't need to be ironed!), my black ONA Chelsea bag. I'm already looking forward to spring temperatures and trading in the jeans for a skirt and the boots for flats!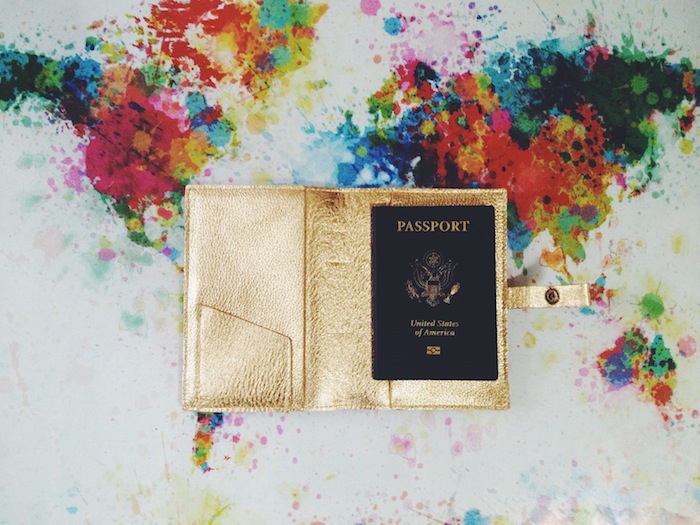 Knick-Knacks
I discovered This is Ground not long ago, and immediately fell in love with their gorgeous, functional products: how cool and useful is the Cord Taco?! I traded in my battered passport cover for this gold Passport Wallet, and I already can't wait to use it on my trip to Turkey. It's already encouraging me to class up my airport travel outfit!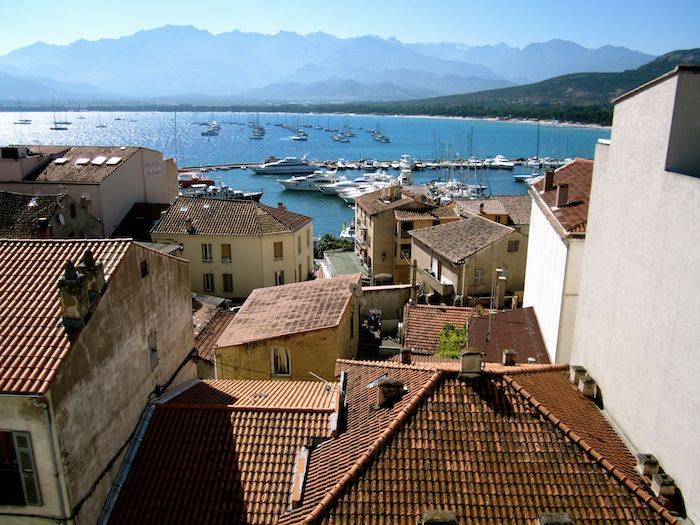 Take Me Back
The other day, someone asked me what piece of writing I was most proud of. Without a doubt: A Place in Time, which ran in Virgin Voyeur in 2011: not only do I love the words I wrote, but I relish the memories of the trip itself and of the moment when I opened the magazine on the plane in Sydney. It also reminded me of just how long since I've been to France, to the French Riviera, to Corsica itself.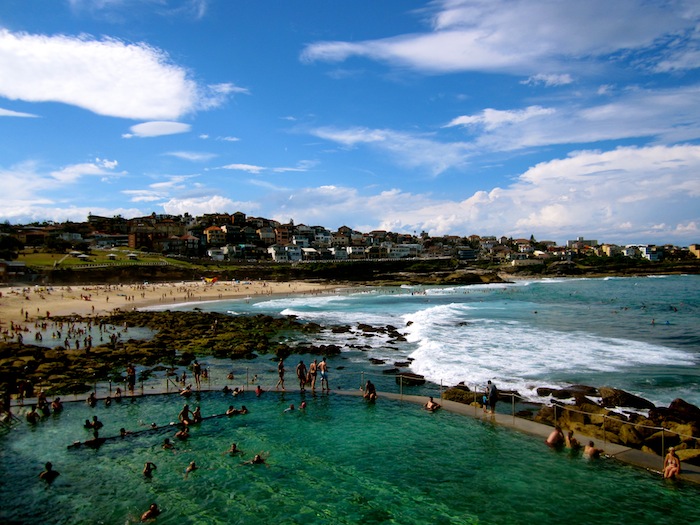 Thoughts
One of the best things in my inbox is the weekly email from Radiant Heart Acupuncture: it's … I set aside 10 minutes this week for Erin's "Ideal Life" guided meditation, and I was blown away by how it affected me. I highly recommend closing your eyes and listening to Erin's voice, and keeping a journal close by.
As much as I love my life in New York City, I realized that one day, I want to be on the water. I visualized sunshine streaming in the window, starting the morning with a yoga session on the beach, having a family and running m own business. Honestly: I finally admitted to myself just how much I'd like to go back to Australia one day. In my daydream, that stretch of beach outside my window was a dead ringer for the coastal walk from Bondi to Coogee. Fingers crossed! 
Words
When it's over, I want to say: all my life
I was a bride married to amazement.
I was the bridegroom, taking the world into my arms.
When it is over, I don't want to wonder
if I have made of my life something particular, and real.
I don't want to find myself sighing and frightened,
or full of argument.
I don't want to end up simply having visited this world.
-Mary Oliver
Have the most delightful of weekends!