Date idea: making pasta!
Growing up in California, you learn how to entertain: you're raised on backyard barbecues, dinner parties and copies of Sunset Living magazine. Particularly in the suburbs, everyone has modern kitchens (read: dishwashers!), separate living and dining rooms and sprawling backyards: all of the essentials to cook and host at home.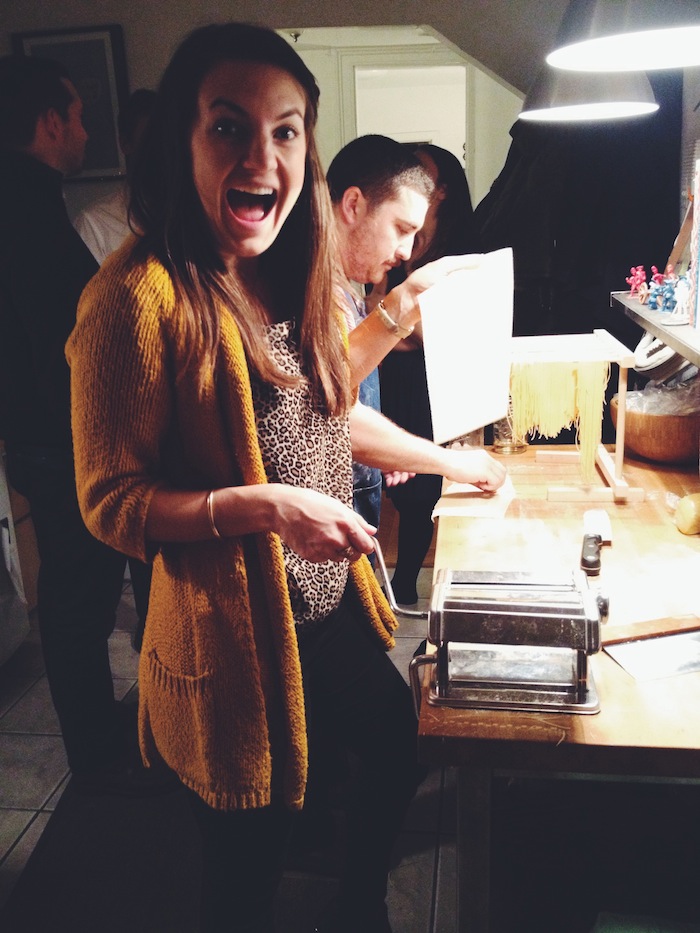 That's not the case in New York. This is a city of hip restaurants and intimate bars, a place where birthday parties are reserved at bars and where rooftops are a rare commodity. That said, I still cook about 90% of my own meals (and pack my own lunch) and have a cute little outdoor space complete with a picnic table and room for a BBQ. And the most important thing of all: we have a dishwasher. We also have a great set of California-raised friends to trade dinner party fun with: he loves to cook, she loves to host. We headed over to Kate and Austin's with another couple for the ultimate hands-on dinner party: making pasta!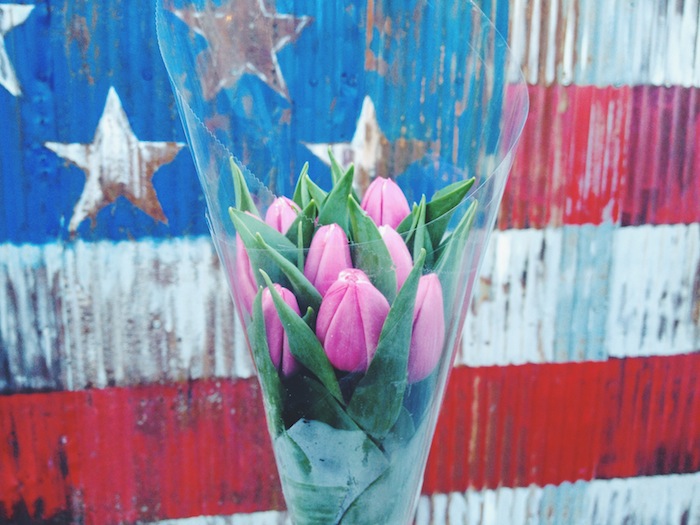 No dinner party is complete without a hostess gift: I'm partial to bringing fresh flowers.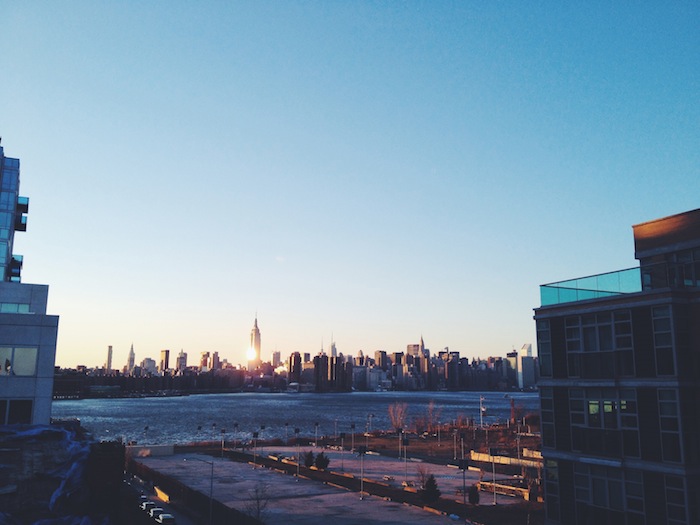 Bonus: their rooftop has an INCREDIBLE view of Manhattan.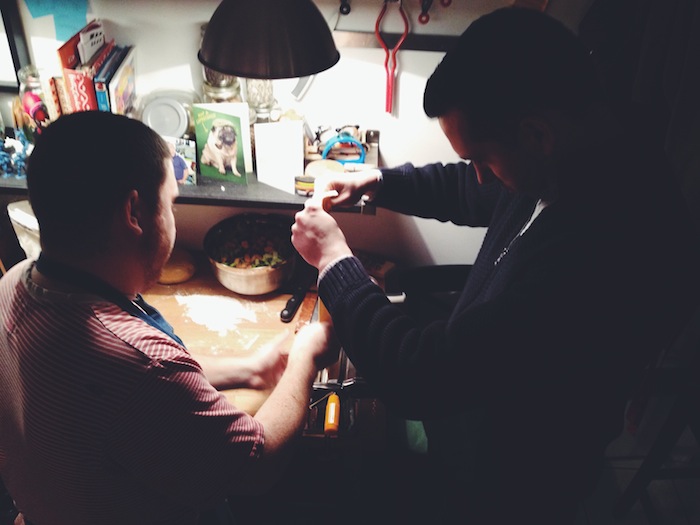 Austin is the ultimate cook–he can whip up the most delicious meal out of ANYTHING. His newest toy is a pasta maker, and he let us taking turns testing it out.
Prince was hoping for some pasta too!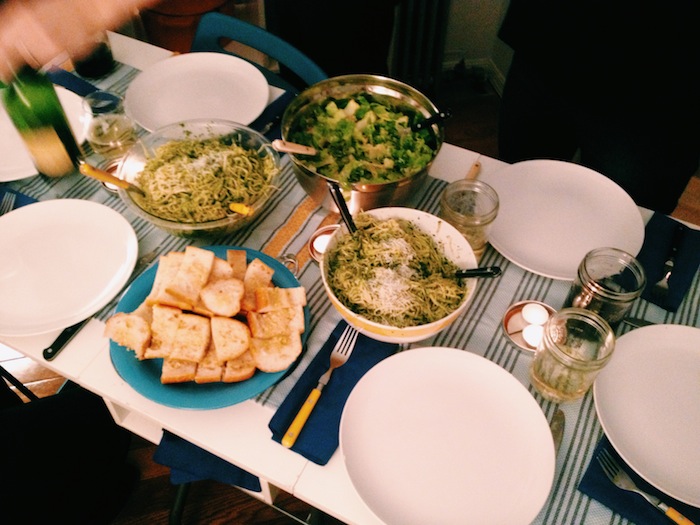 The final spread: homemade pasta with homemade pesto, garlic bread and salad. And this is Brooklyn–so wine was obviously served in mason jars.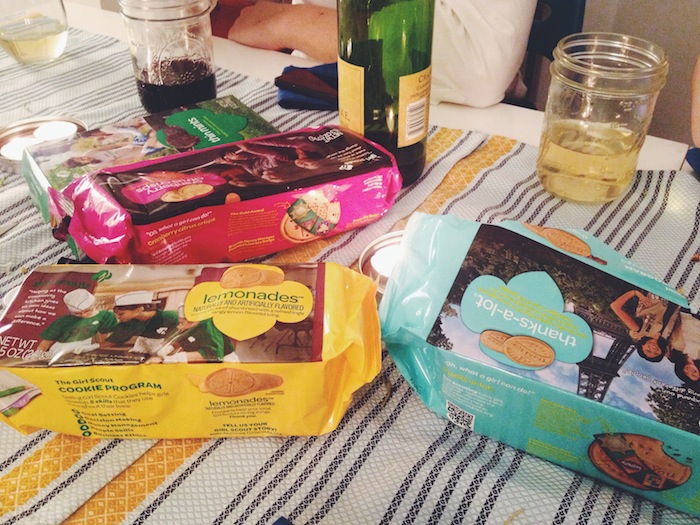 The easiest dessert that's the ultimate crowd pleaser? Girl Scout cookies!
Special thanks to Kate and Austin for having us over, and to Jillian and Aaron for trekking out to Brooklyn!
Have you been to any fun dinner parties lately?