Behind the scenes: Sally Hansen #ShineOn
Living in the city, it's often difficult to focus on the joys of traveling or find time to daydream about far-flung places when you have to worry about finding New York apartments or deal with the constant noise and grime. Last month, I had the chance to be a part of the Sally Hansen #ShineOn campaign celebrating independent women who are doing awesome things. It reminded me just how much I love to travel, and even more so: to write about it, to share my experiences, to inspire other women to do the same.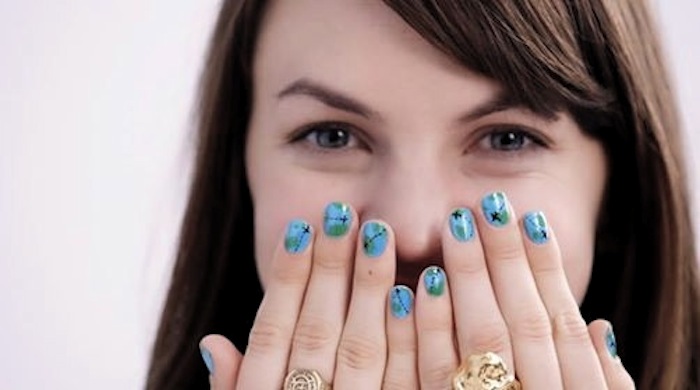 The whole experience was nothing like I could have ever imagined: a hairstylist, make-up artist, clothes stylist, director and team of photographers, videographers, copywriters. It was my first teeny-tiny foray into acting and being on the other side of the camera, and I absolutely loved it! It was a massive change from writing: I'm used to (slowly) coming up with the words when I'm on the couch in yoga pants, not on command in full make-up and in front of an audience. Here's a little peek at the video itself and some glimpses behind the scenes: would love to hear what you think!
Watch the #ShineOn campaign video:
Special thanks to the whole Sally Hansen team for having me be part of the fun!