Postcard from the winter that never ends
Spring officially arrived last week, but it certainly hasn't felt like it the last few days: low temperatures in the 20s, snowstorms,  days that require layers, coats, beanies and gloves. I've been extraordinarily grateful for my escapes to Miami, Puerto Rico and the Dominican Republic this winter: if I hadn't had those hits of sunshine, I don't think I would have made it through these long stretches of bone-chilling cold with nearly as much joy.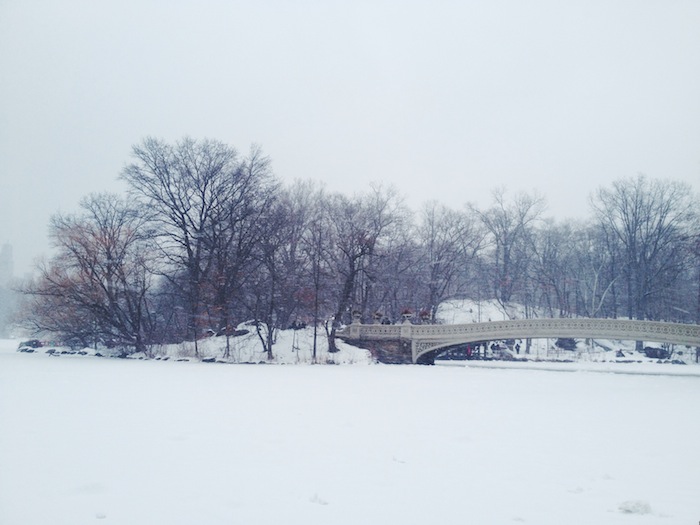 This winter has been a good excuse for hot chocolate dates, ordering Thai delivery and spending Sunday nights on the couch with an intricate rotation of television programs. But every once in a while, it's been fun to trade in the cozy confines for explorations in fresh air and fresh snow. There's nothing quite as winter-in-NYC as sledding and snowballs in Central Park!
What's your favorite photo of the winter that never ends?