Postcard from Tanama Eco Spa
It's no secret that fancy spa sessions are my little guilty pleasure. I've loved manicures and pedicures since I was a little girl, and I consider massages and facials to be a necessary indulgence. Sometimes, it's at a real spa; other times, it's just a $1-a-minute neck rub in a nail salon and a face mask at home. Either way: I stand by the necessity of making the time for self-care.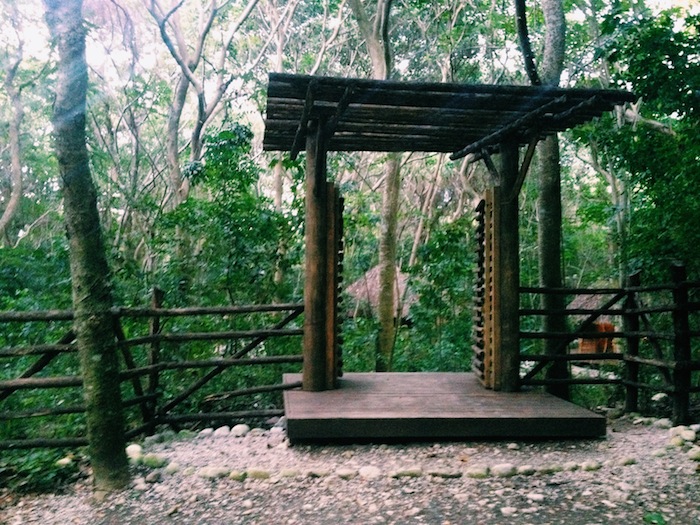 When Casa Bonita kindly offered me a massage at the Tanama Eco Spa, it was impossible for me to say no. After a harrowing drive in, my neck and shoulders were unbelievably tense–and I was curious about the eco spa offerings. I headed down the hill from the hotel, into the same woods where we had hiked the day before. The entrance was inconspicuous: we had walked by it earlier without realizing what was behind those subtly beautiful wooden doors.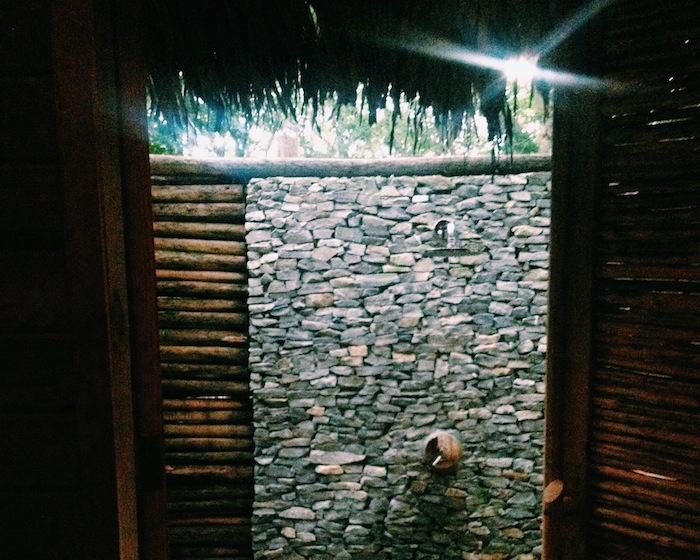 The first clue that I was going to love Tamana Eco Spa: the outdoor shower. When I was in Bali, I stayed in the most beautiful villa with an outdoor shower and I've had a soft spot for them ever since. There's nothing quite as luxurious as standing in a stream of hot water under a canopy of lush green trees.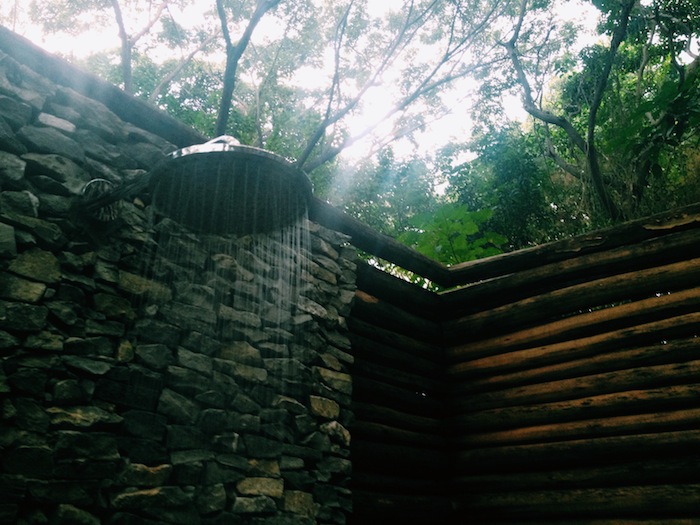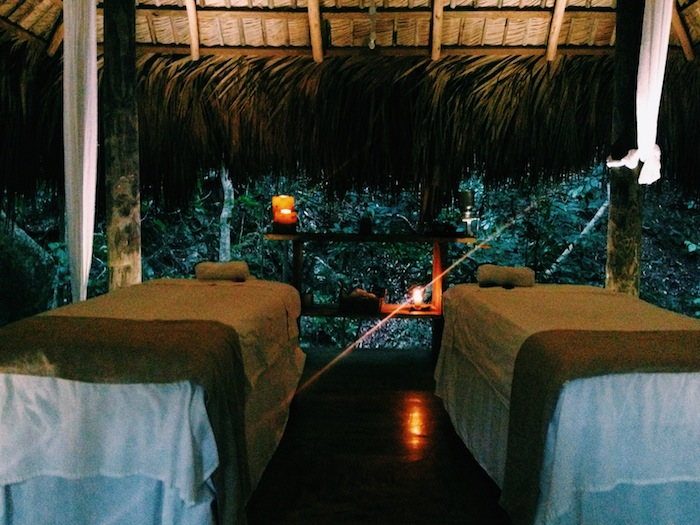 The massage itself took place next to a bubbling stream: a far cry from the sirens and honking horns that usually faintly accompany any spa service in New York City. There's something incredible about being so close to nature when you take care of your body: it's a stark reminder of the good that comes just from breathing in fresh air and listening to a cacophony of birds, trees, water.
The staff at Tamana Eco Spa was delightful: talented at their craft, friendly and eager to please. The setting of the spa is gorgeous: thatched roofs, carved wooden doors, beautiful in its simplicity. Highly recommend as part of the stay at Casa Bonita.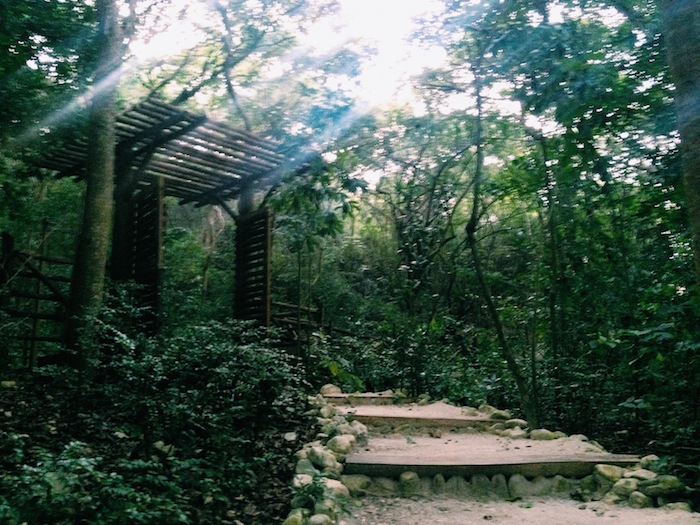 Have you ever gone to an outdoor spa? Did you love or hate it?