The gospel of King
There are a few things that define a Sacramentan: when practically everyone you know works for the state. That moment in deep summer when you feel like if you eat just one more tomato, you'll turn bright red. Growing up with field trips to the State Capitol and Sutter's Fort and the Railroad Museum. And, more than anything, the Sacramento Kings.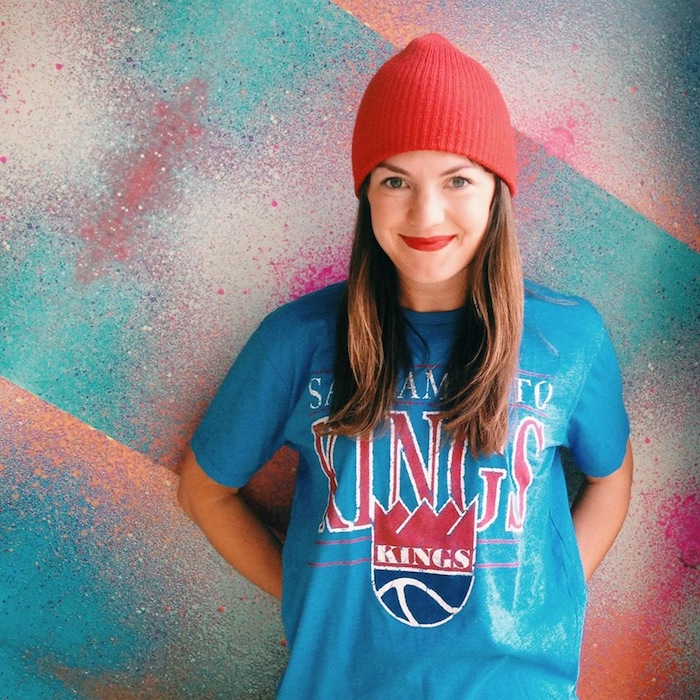 I grew up on Kings basketball. I remember vividly going to see Mitch Richmond play with a group from elementary school, watching on TV as Robert Horry took that devastating shot, spending the little money I had in college on nosebleed tickets to see the California rivalries versus the Lakers or the Warriors with groups of friends. For my 16th birthday–before I even had a car–my dad bought me a Sacramento Kings license plate holder. It got me out of a ticket once when I was pulled over for speeding, and  sympathized with the police officer about the difficult Kings season.
Even though I fled Sacramento for adventures halfway across the world, even as I can't imagine settling down on the grid after living in a borough: when people ask me where I'm from, I still say Sacramento. When I was living in Nice or Melbourne or traveling through Southeast Asia or Europe, people either knew that it was a) the capitol of California or b) the home of the Kings. More often than not, it was the latter.
I've always loved sports for how it brings people together: it can create the strongest sense of community, even among strangers. I feel a sense of kinship when I see a San Francisco Giants or San Francisco 49ers hat on the subway, but there's a deep-rooted feeling of solidarity when I see someone wearing Kings paraphernalia. The Kings have never been a "cool" team to root for (like the Lakers or the Bulls), and Sacramento is a city of about 500,000: Sacramento Kings fans have been called the loudest in the NBA, and I'd add that we're the most loyal. No matter how poorly our team is doing, we support them–and then reminisce about that time we won the Western Conference Championship like it was yesterday, not 12 years ago.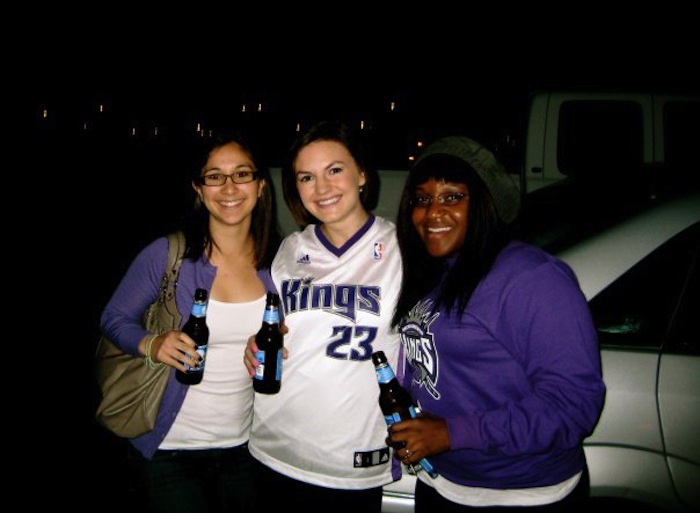 I'm friends with a group of diehard Kings fans: these are the guys painted purple and black, the ones who don't miss a game, the ones who took to the streets and social media in support of a new arena. Jon E was a few years ahead of me in high school, but we've loosely kept in touch, thanks to a love of  Southeast Asia travel (he told me where to find the best banh mi in Hoi An!).
I recently chatted with Jon E about what he calls the gospel of King. Here's what he told me: the reality is that Sacramento is a city that has to fight for its identity. We're not New York, we're not San Francisco. At this time, we're teetering between being the next Portland or the next Stockton and you know which direction I'm pushing for. Once again, we have to address our identity. You and I both have traveled the world and usually the people that we meet haven't heard of Sacramento–and if they have, it's because of the Kings. It is an international symbol of who we are. Now the decision to build an arena or have them leave has the potential to drastically change the way that we as Sacramentans are identified. So spreading the gospel of King is definitely about basketball, but more than that, it is about going hard in the paint for the city. It's our duty to never miss out on an opportunity to promote our city–and sometimes, that means wearing a Kings jersey in a new place.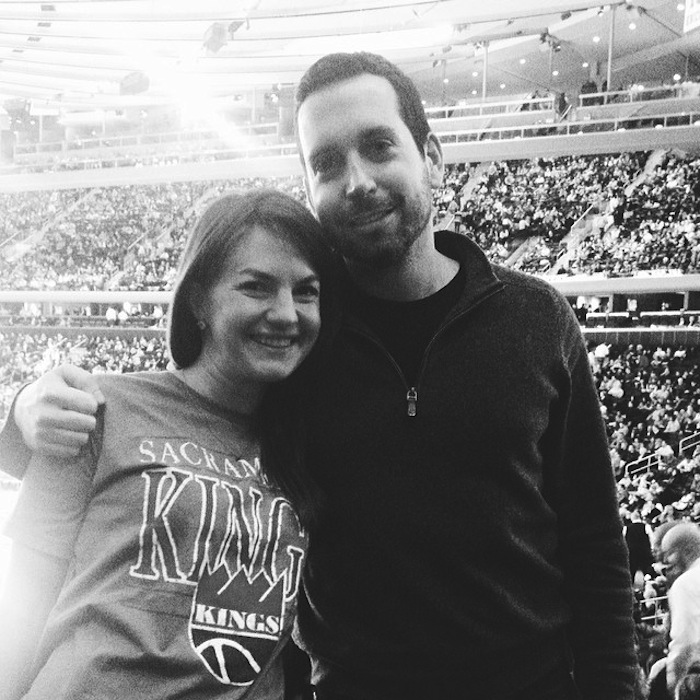 I went to the Kings-Knicks game earlier this week; it was my first time in Madison Square Garden, and it was thrilling! The Kings won in overtime, and it was so gratifying to be there as my humble hometown team overtook one of the world's most iconic. It felt like that moment in a sports movie when you realize the underdog is going to win, when you're a little overcome with emotion because good things DO happen to good people: a little overwrought, but still moving.
I've been thinking a lot about what Jon E said about the gospel of King. I don't live in Sacramento anymore, but I can still represent my hometown. That might be wearing a Sacramento Kings jersey around the globe; it also might be working hard, being kind and knowing countless recipes that utilize ripe tomatoes. Mostly though, it's about trying to be the sort of person that would make my hometown proud–and that would make people think twice about what Sacramento has to offer.
#ForeverPurple <3
p.s. I wrote this piece on when home is always with you a while ago, but it's still one of my favorite pieces on my hometown.