Postcard from the Shaker Mill Farm Inn
As much as I love living in New York City, I think it's incredibly important to get OUT of this city on a regular basis. Just a couple of days somewhere where you can see the sky, breathe fresh air and drift asleep in absolute stillness can work wonders to rejuvenate your body and soul.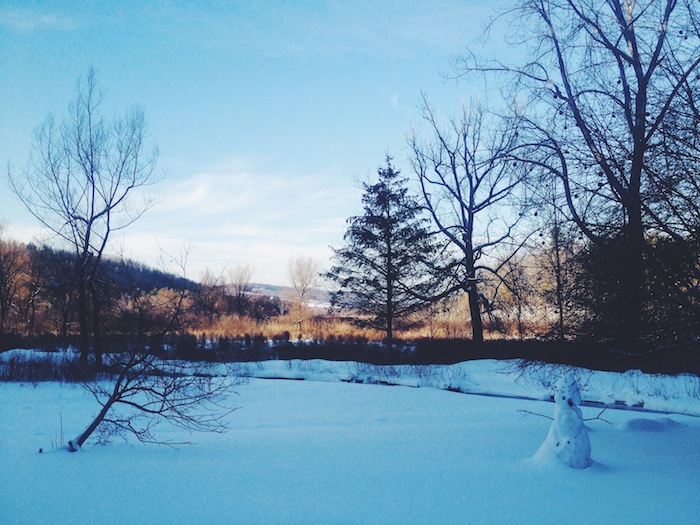 Last year, the Get Quiet retreat helped me figure out how to create an intentional lifestyle  that has been key in helping me enjoy life in the city. I started turning my phone off every night, using a "real" alarm clock and incorporating a regular meditation practice into my day. When the retreat was announced this year, I decided to go back for the chance to "reset" those good habits in my life and take a moment to reflect on the past year. Before I surrendered my phone for the weekend, I snapped a few photos of the gorgeous winter wonderland surrounding the Shaker Mill Inn Farm.
The Shaker Mill Inn Farm is an amazing place for (silent) retreats, but it's also available for group trips or individual stays. The owners are incredibly lovely and it's just such a nice place to relax. Highly, highly recommend!
What's your favorite photo of the Shaker Mill Inn Farm?