The best of Puerto Rico, via Instagram
One of my favorite quotes is one by Ralph Waldo Emerson: live in the sunshine, swim the sea, drink the wild air. And that's exactly what we did in Puerto Rico. It was a week of sunshine and salt water, hammocks and relaxation. I caught up on sleep, read four or five books, indulged in an afternoon beer or a sip of coquito before bed.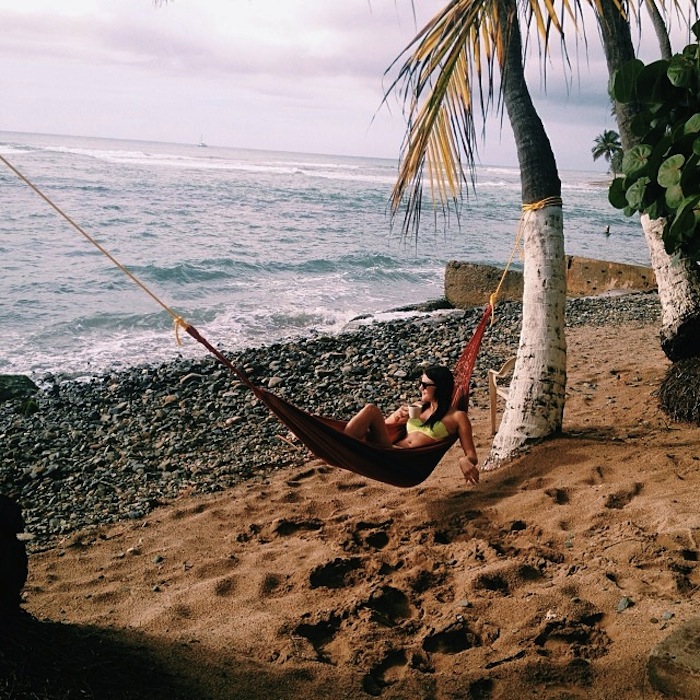 I adore Christmas on the beach–my family spent a few holidays in Hawaii when I was in high school and college–and to me, there's nothing I love more than being able to start a new year with a tan. And since Renee is Australian, she was happy to escape the dreary London winter for a "normal" Christmas with summertime temperatures. As an American territory, Puerto Rico was extraordinarily easy to travel (for Americans): no money to exchange or passports to remember, and only a four-hour flight from New York City. Overall, we had a wonderful time–here's a glimpse into our trip: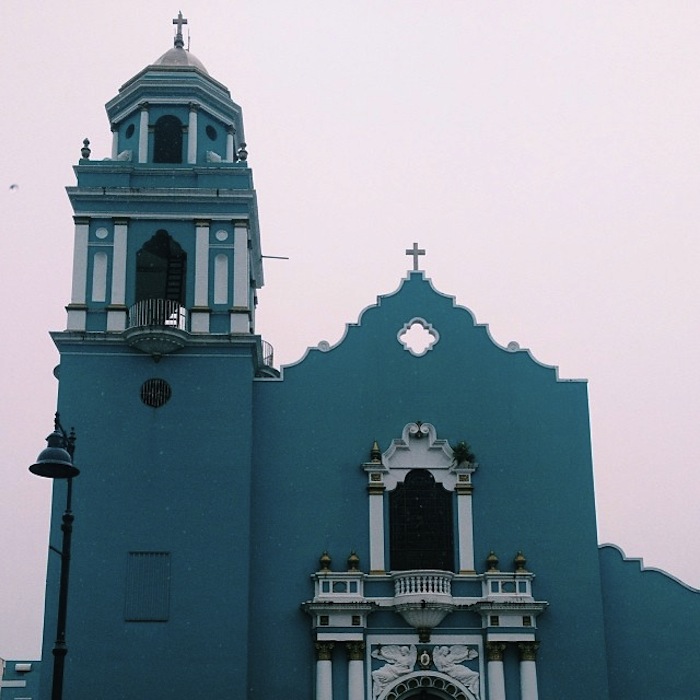 Colorful architecture in San Juan, against a dreary sky.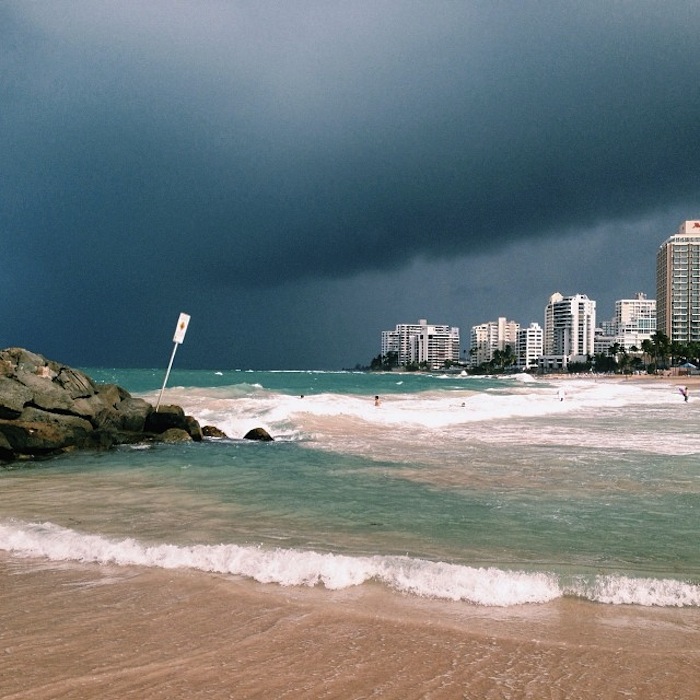 We endured plenty of sun showers and tropical thunderstorms; sometimes it passed with just a sprinkle, other times we got drenched.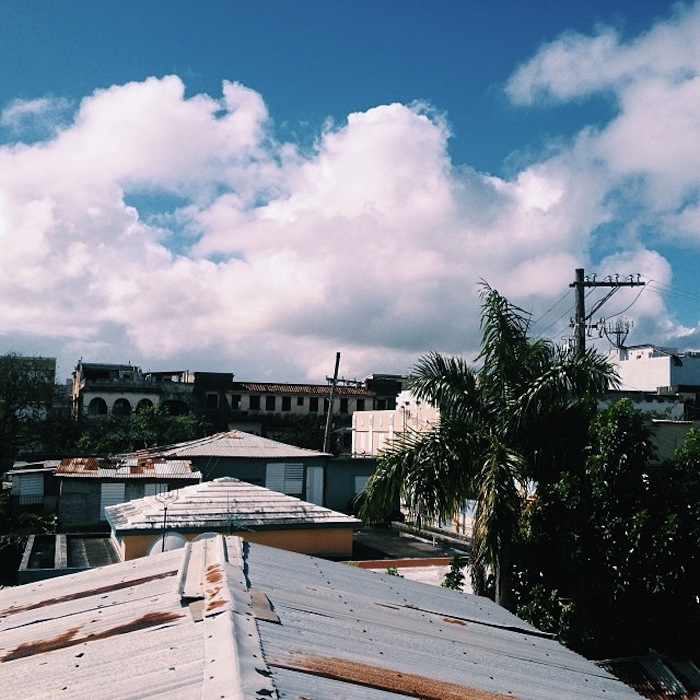 View of San Juan rooftops from Island Time Hostel. It was delightful to stay in a local neighborhood instead of an anonymous high-rise hotel, especially since it was only a 15-minute walk to Condado Beach. The hostel itself is pretty basic–bunk beds and cold showers–but the staff is so incredibly friendly and helpful, it truly feels like you've been welcomed into a little hostel family within minutes of being there. For any backpackers or solo travelers heading to Puerto Rico: Island Time is where you want to stay.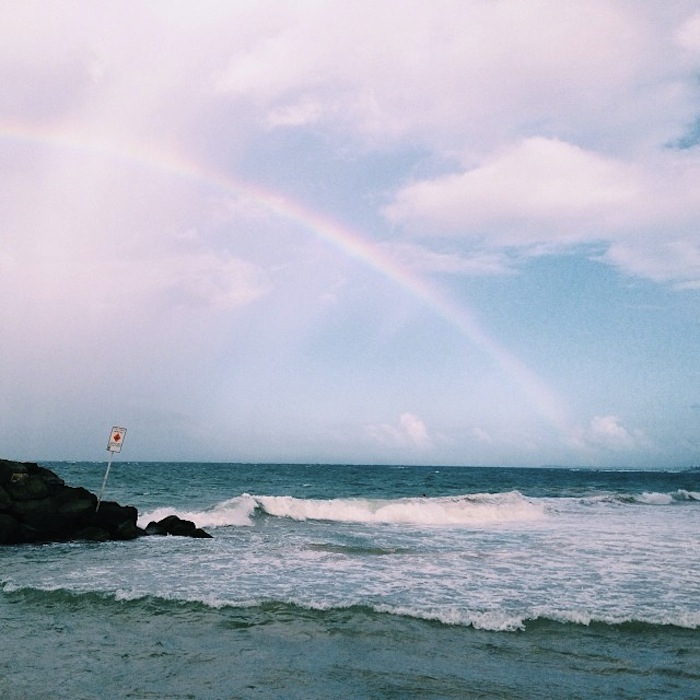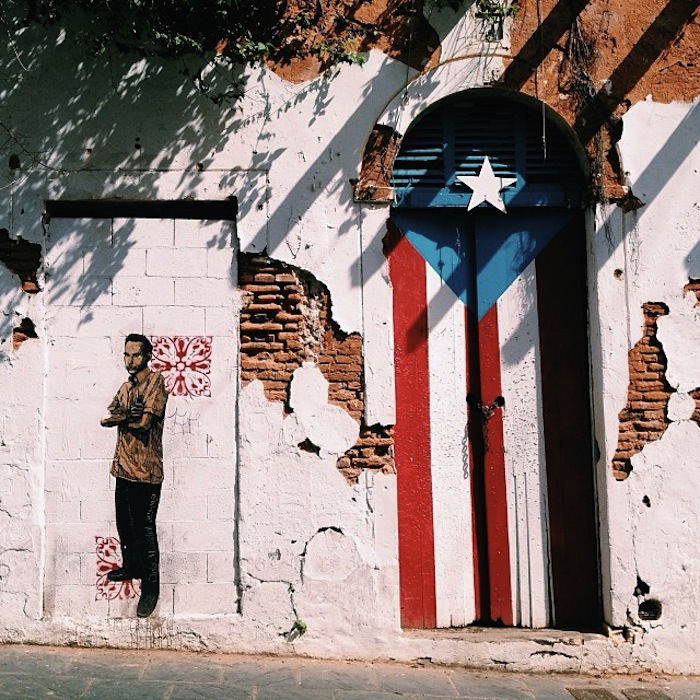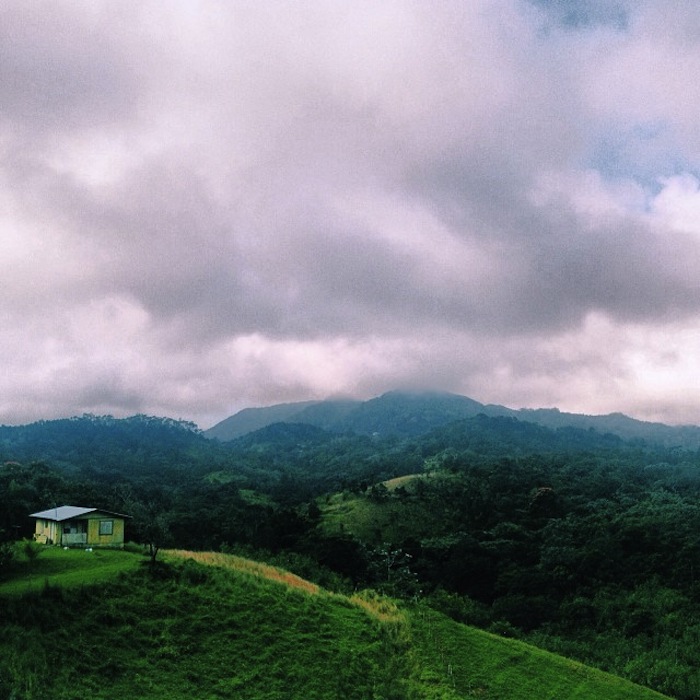 After a few days in the capital, we drove down south through the lush, green hills.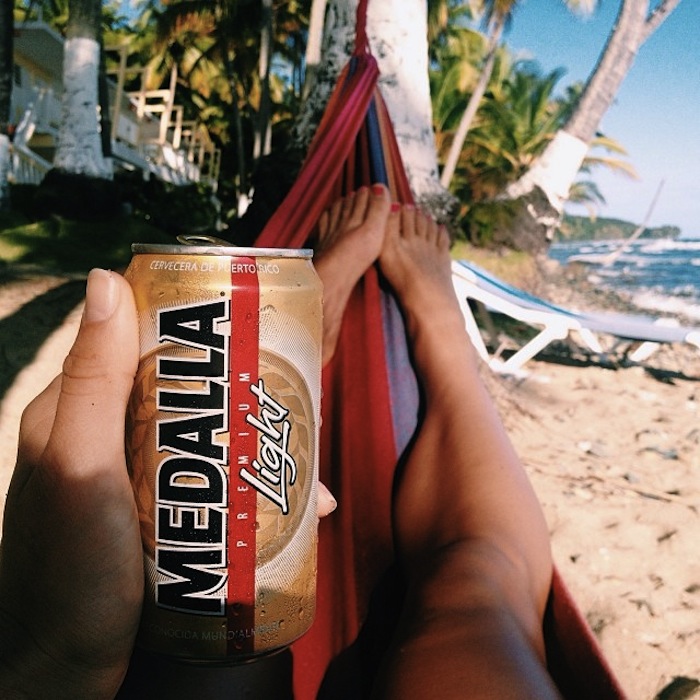 We stayed at Caribe Playa, a delightful hotel located right on the Caribbean Sea. We stepped outside our room and onto the sand, popping between a hammock and a chaise lounge and the sea. Not only did we get a tan for Christmas, we were able to rescue baby turtles!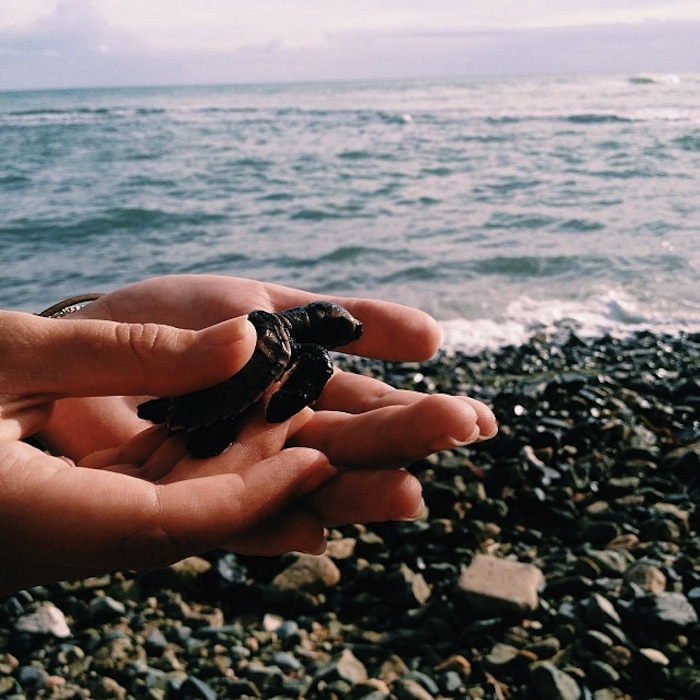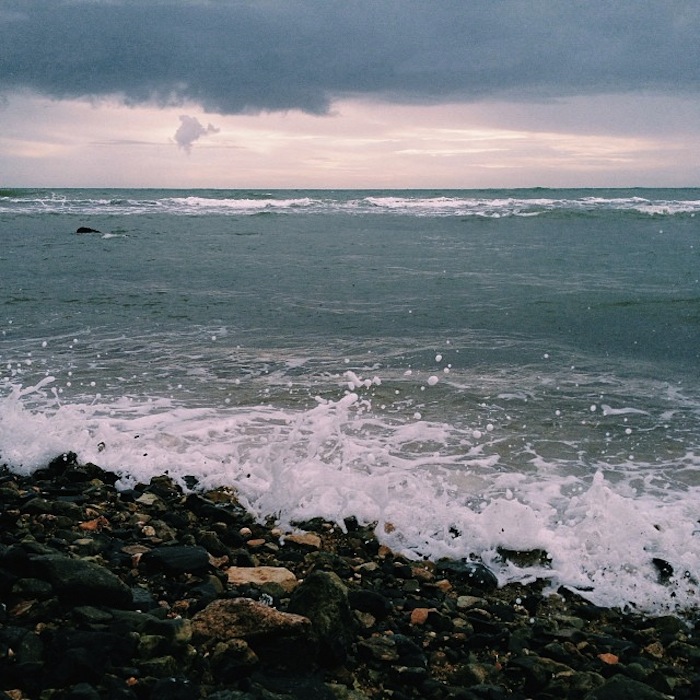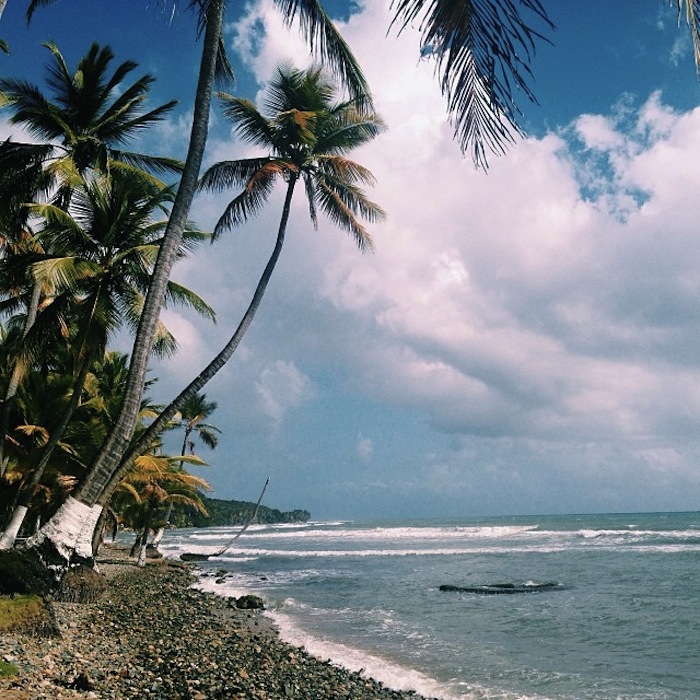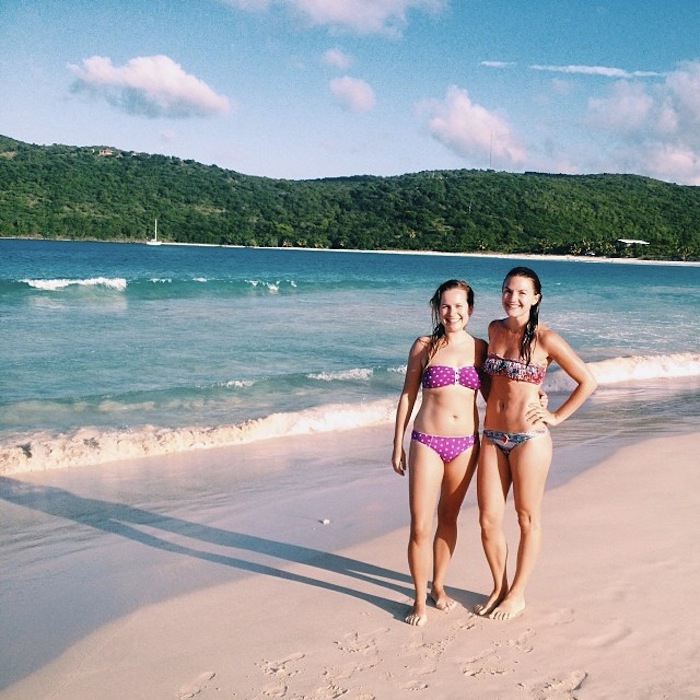 Once I heard that Playa Flamenco was one of the best beaches in the world, I insisted that we take the ferry over to the island of Culebra. We spent just a few hours on the beach, but it was gorgeous: gentle turquoise waves, soft white sand, lush green hills. The next time I go back to Puerto Rico, I think I'd like to spend the whole time on Culebra!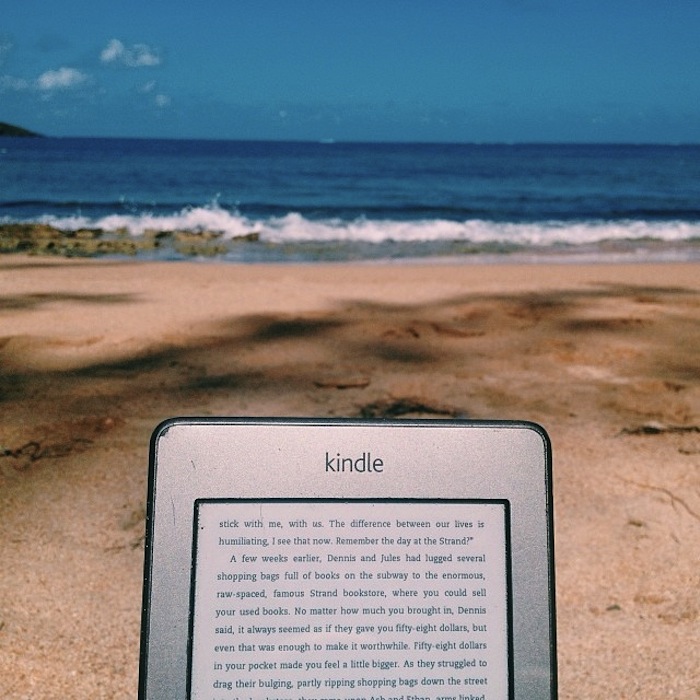 When we missed the first ferry to Culebra (more about this chaos in a future post), we decided to head over to Seven Seas beach in Fajardo: we spent the morning reading and swimming on a very underrated public beach.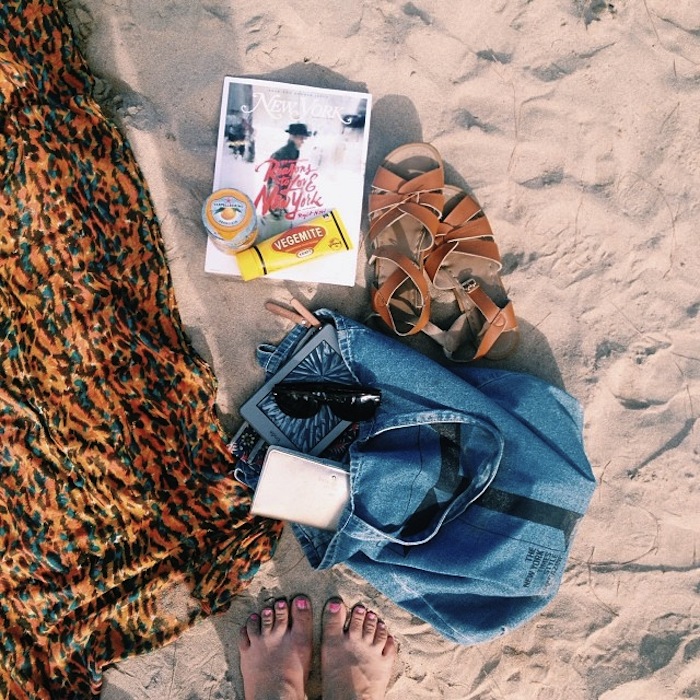 We spent our last day on the beach in Luquillo: without a doubt, one of my favorite beaches in Puerto Rico! Less than an hour outside San Juan, it was a gorgeous stretch of sand and palms. Bonus: behind the beach, a strip of kiosks sells ceviche, arepas, pinchos–and offers free parking for the beach! (The "official" parking is a national park and thus costs about $5 to park for the day.)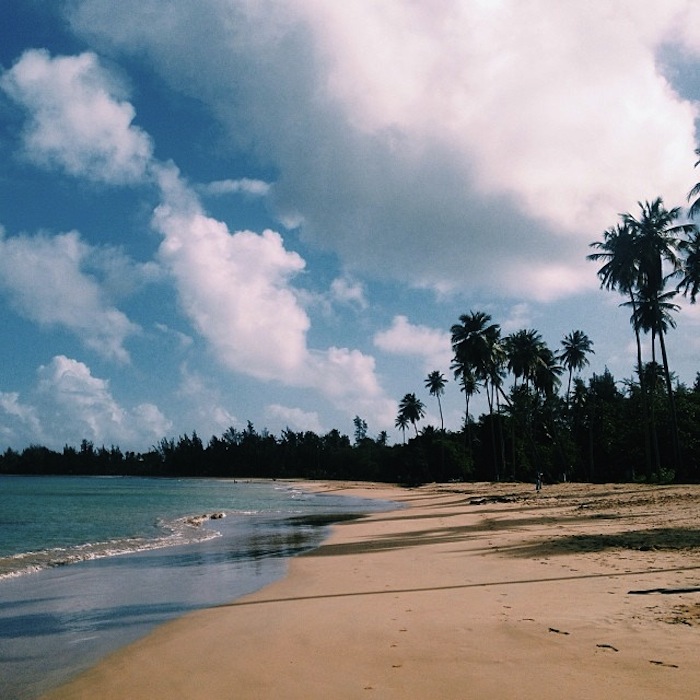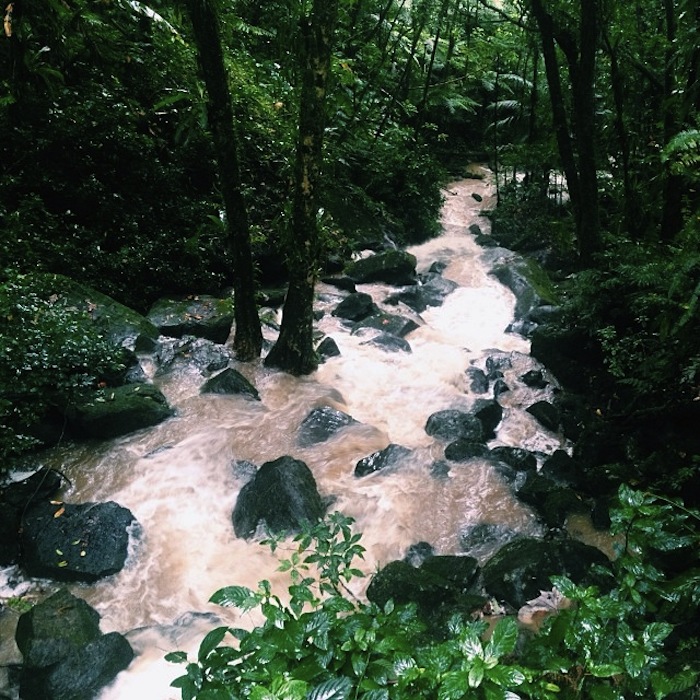 After soaking up the sunshine at the beach, we drove just a few minutes outside of Luquillo to see El Yunque rainforest. Unsurprisingly: it rained. There are plenty of waterfalls to see, although the heavy rain clouds blocked any of the vistas overlooking the forests and beaches.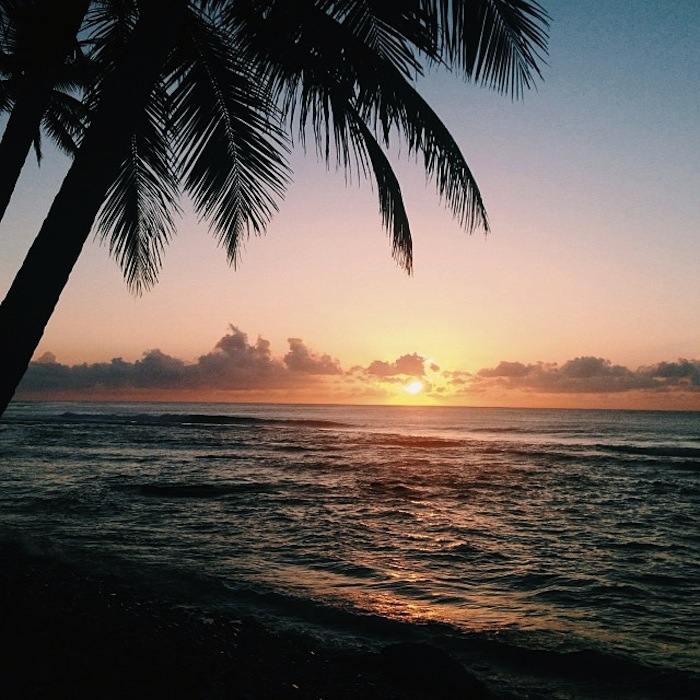 What's your favorite photo of Puerto Rico?