Reminiscing: Southeast Asia
It should come as no surprise to long-time readers of this site that I absolutely loved living in Melbourne: it deserves every single ounce of its title as the most livable city in the world. I was lucky enough to have a bedroom window that looked out on Luna Park and sunsets over St Kilda Bay, a fantastic group of friends, a job that I absolutely loved with incredible people in a beautiful industry. My company offered me sponsorship, and honestly, the ONLY reason I turned it down was because I knew that if I stayed, I would never leave–and I really wanted to take an extended trip through Southeast Asia in my 20s.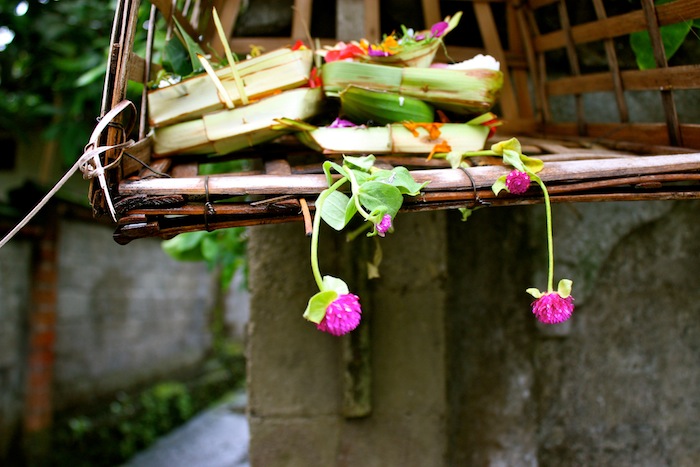 I spent the first three months of 2012 gallivanting through Southeast Asia: doing yoga every day in Bali, getting certified to scuba dive in Gili Trawagan, eating (a lot) in Chiang Mai, rock climbing in Railay, riding on the back of a motorbike through the Central Highlands, exploring flower markets and royal palaces and pad thai in Bangkok, enjoying the solitude of Jungle Beach, wake boarding through the ethereal cliffs of Halong Bay.
It was a hell of a trip, one that I don't regret for a second (even if I do wonder what life would be like if I had never left Melbourne, and had never moved to New York City). Southeast Asia is still one of my favorite travel destinations to recommend: it's affordable, it's beautiful, there is an incredible diversity of experiences and oh-my-god THE FOOD.
I've recently been putting together Artifact Uprising books of my travels–my road trip around Iceland, my holiday beach getaway to Puerto Rico–and I've been making a concerted effort to create tangible memories of my (long) past experiences, like living in Nice and my months in Bali and Vietnam and Thailand. Southeast Asia is incredibly exotic, full of colorful details and stunning scenery: the photo books make for delightful conversation pieces and a wonderful chance to reminisce. In the spirit of looking forward (and dreaming of the next time I'll be able to set food amidst the temples and the palm trees) and also remembering the times gone by, here are a few of my favorite photos from Southeast Asia.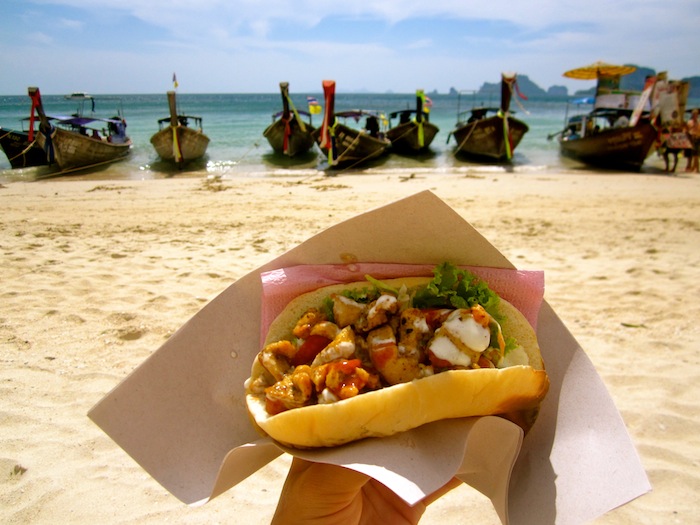 My schedule in Railay: wake up, write, go rock climbing, go the beach, grab lunch from a food boat (!), go swimming, write, sleep. HEAVEN.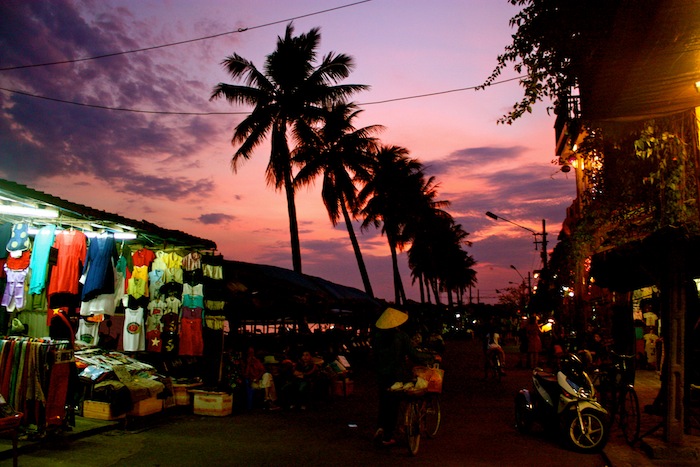 Hoi An: home of the BEST BANH MI IN THE WORLD (thanks, Jon E!). And lots of other delicious food, beautiful houses and custom-made dresses.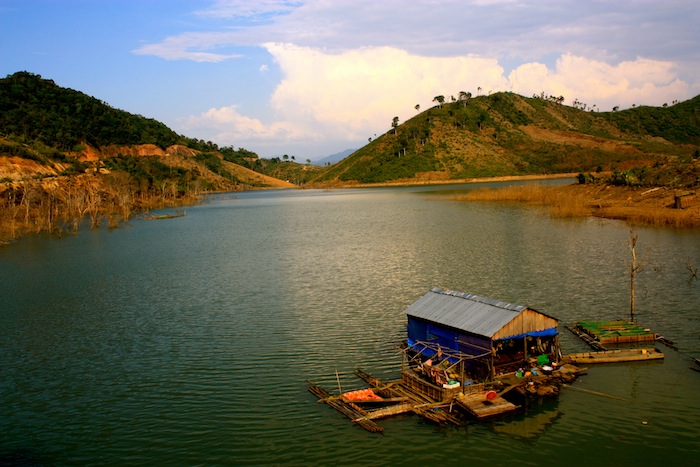 Central Highlands in Vietnam: surviving three days on the back of a motorbike with food poisoning is still one of my favorite travel triumphs.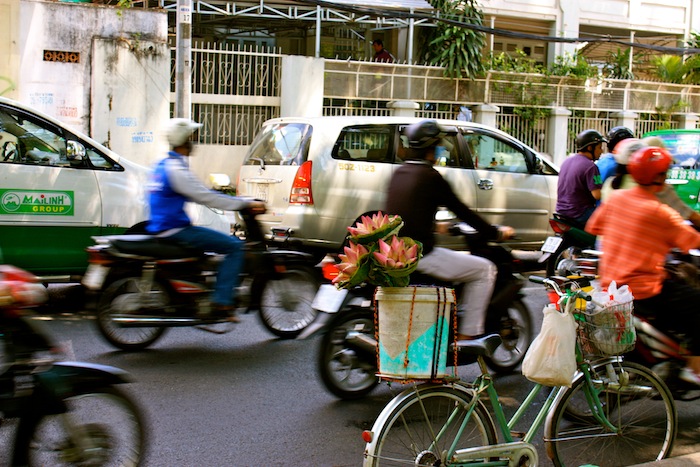 Saigon: you're crazy and I love it.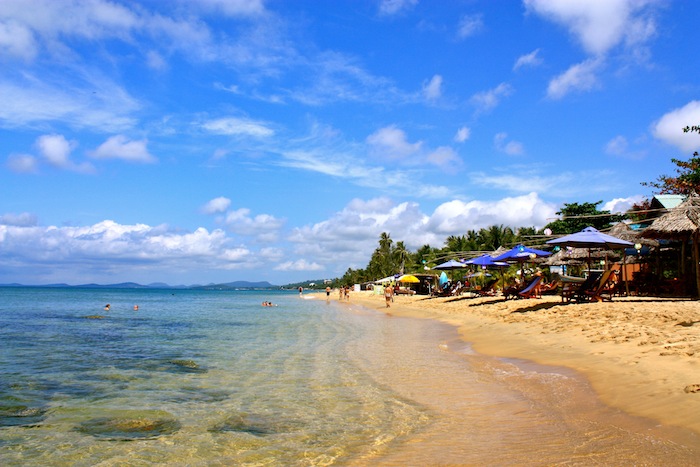 My favorite beach island in the world: Phu Quoc!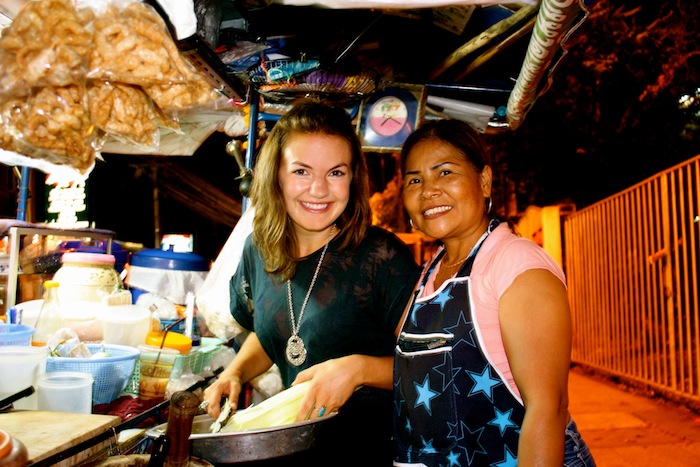 You know, when you make friends with the woman who makes your favorite spicy mango salad…and she teaches you how to make it yourself–on her motorcycle food cart!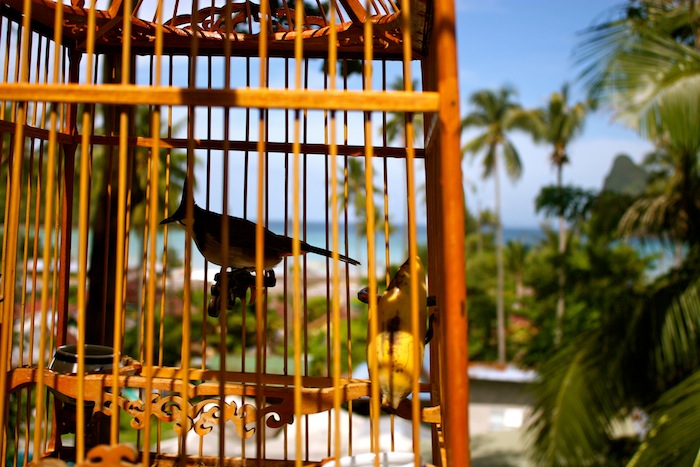 I hated a lot about Phi-Phi, but not this view.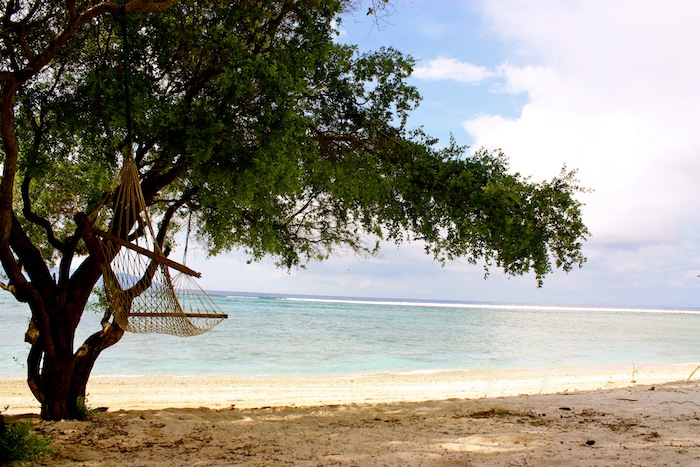 Oh, Gili T. Scuba dive all day, read in a hammock all night. And see the BEST SUNSET EVER.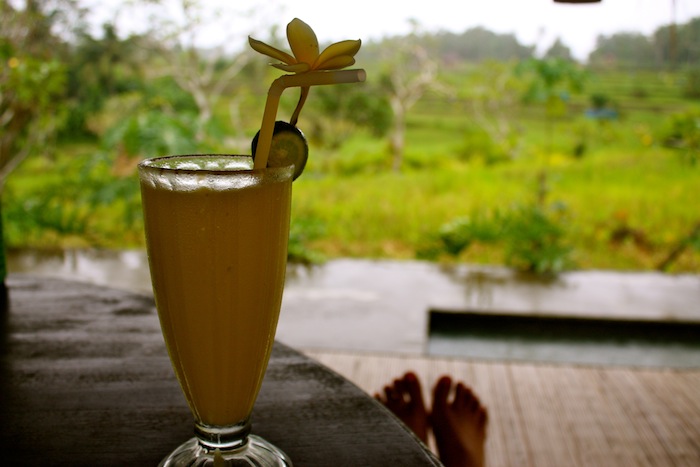 New blog/Tumblr/Instagram idea: all of the smoothies you can drink in Bali.
The winner of the TexturedINK giveaway is:  Tyneisha Fondren. Thanks to everyone who entered!