Postcard from San Juan
San Juan is an interesting place: as an American territory, it's one of our country's oldest capital cities. Despite being able to use American dollars and popular chain stores dotting the boulevards, there are roosters crowing in backyards, salsa music playing on street corners. The architecture is a mishmash of glassy modern highrises, tin roofs with cold showers, stately colorful and colonial homes: strips of hotels and fast food places along Condado Beach, neighborhoods brimming with bachata and banana trees, the carefully preserved Old San Juan historical district.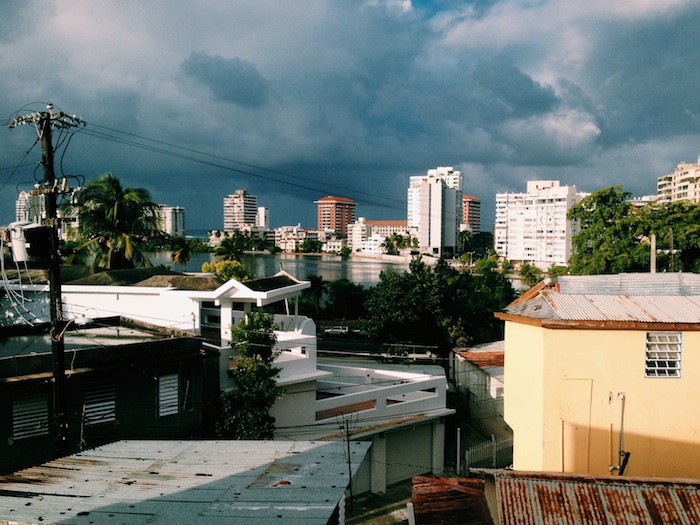 There are plenty of contrasts, in the architecture and the people and the weather. We were hit with sun showers and tropical thunderstorms; some were just drizzles, others left us drenched in a matter of minutes. The juxtaposition of dark clouds and sunny skies led to dramatic contrasts and the occasional rainbow.
We stayed at Island Time Hostel, which was a wonderful way to see San Juan beyond the regular tourist track from Condado to Old San Juan. We went to a block party that featured a live salsa band and dancing in the streets, we took the local bus (for a mere 50 cents) that curved along the main boulevard. Puerto Rican staff taught us how to make coquito, a tropical egg nog made with coconut milk and pineapple rum. Located a 15-minute walk from Condado Beach, we were able to explore more of a typical San Juan neighborhood while also being able to indulge in plenty of beach time.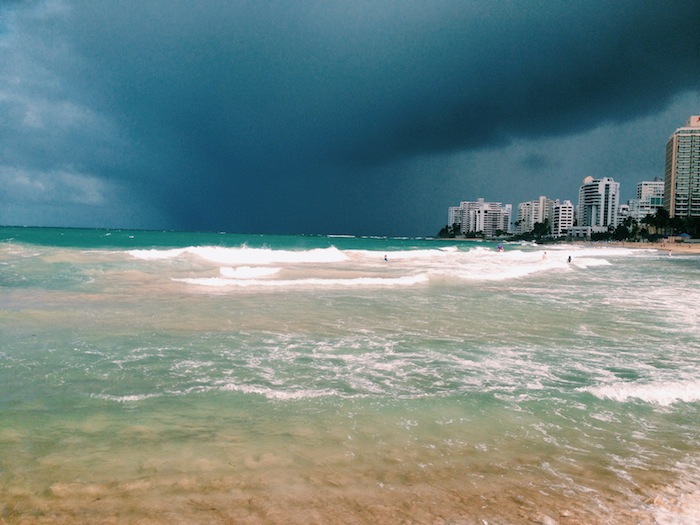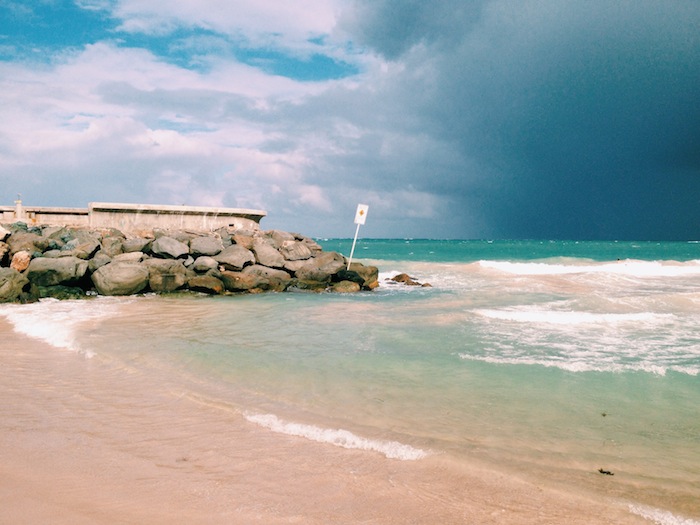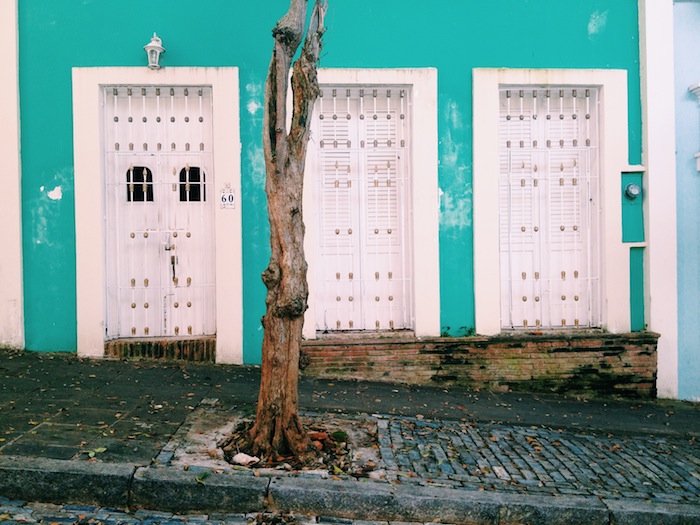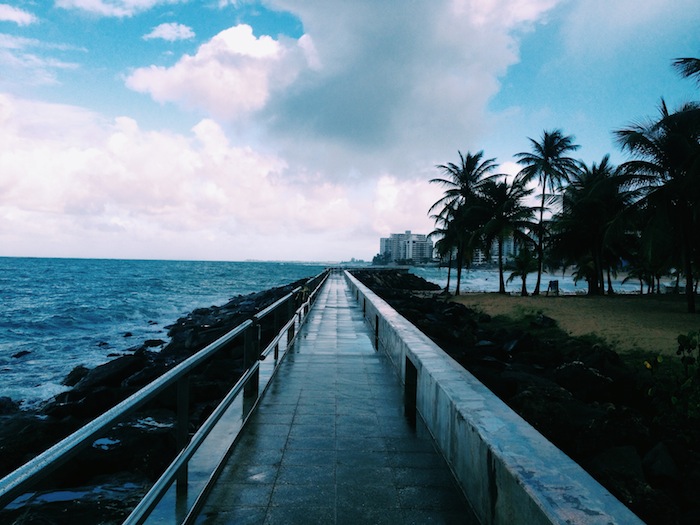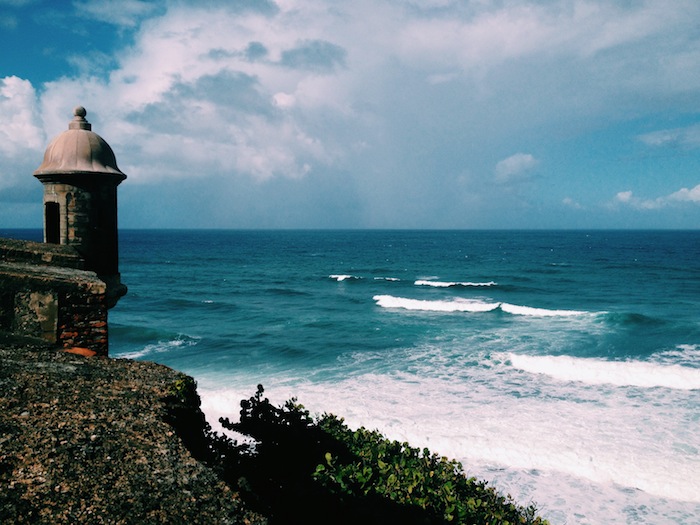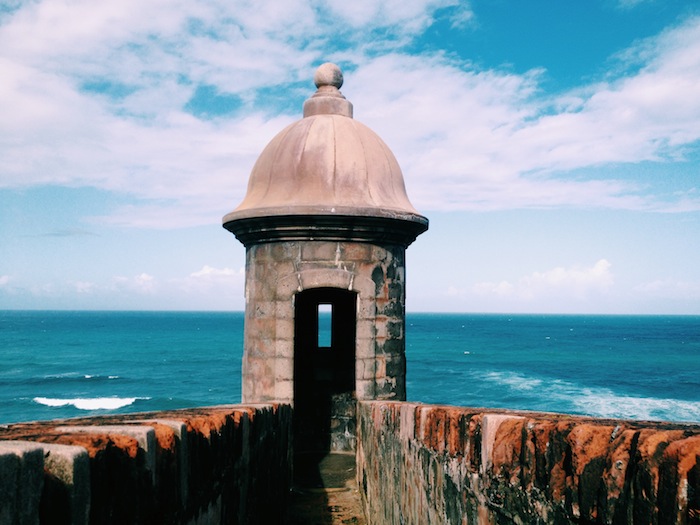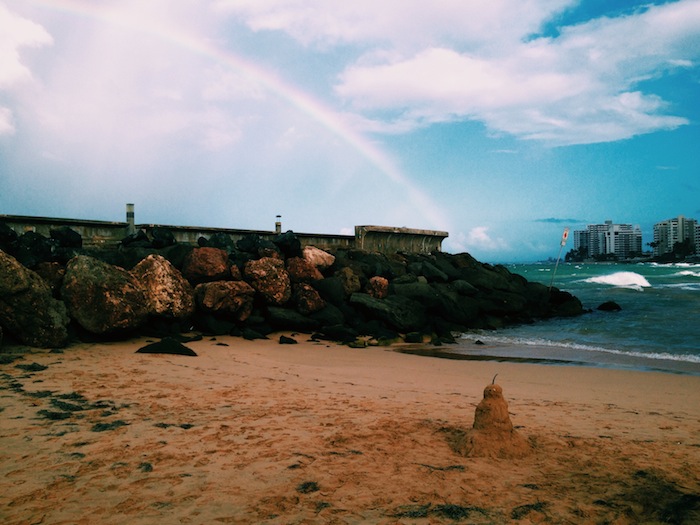 What's your favorite photo of San Juan?