Postcard from Luquillo
On our way back to San Juan from Caribe Playa (via Fajardo and Culebra), we spent a morning at Luquillo Beach before driving through El Yunque National Rainforest (where, predictably, it rained). Luquillo was one of my favorite beaches in Puerto Rico: crystal clear turquoise sea, sands lined with towering palm trees, calm waves and shallow waters. Behind the beach, there are kiosks that sell fresh coconuts, tourist knickknacks and a variety of Puerto Rican food: ceviche, arepas, pinchos.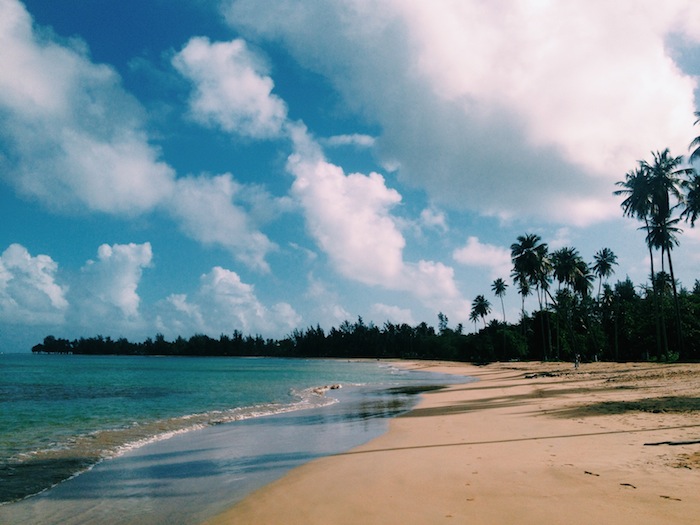 Since Luquillo Beach is managed by the parks commission, they do charge an entry fee of about $5 via the official parking lot. If you drive a little bit west past the entrance to the line of food kiosks, you can park for free and walk right onto the beach. Even at $5 a car, it's well worth it–but lesson learned!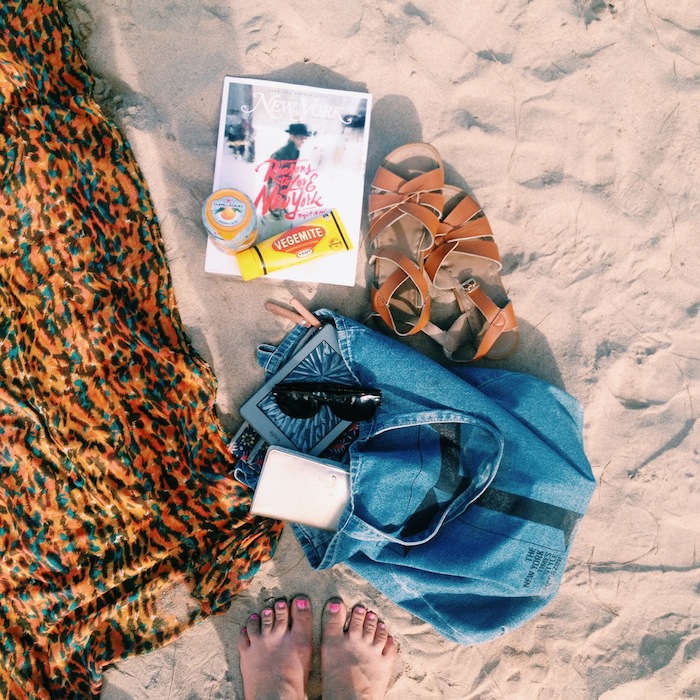 Beach day essentials. I was traveling with an Aussie: of course we had Vegemite on crackers as our morning snack!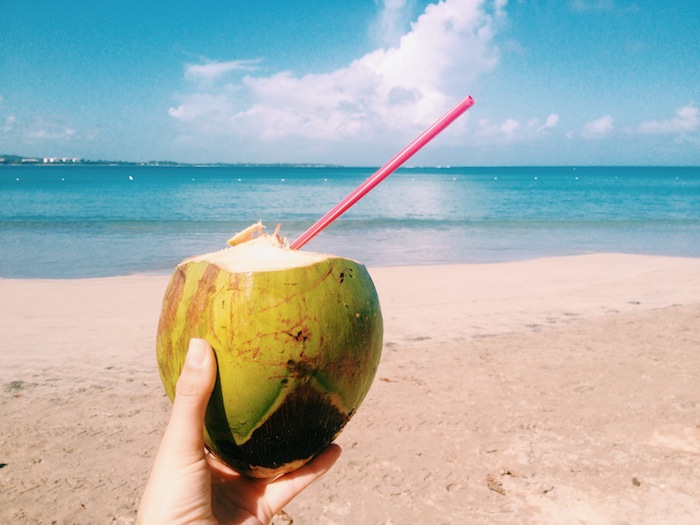 For $2 a pop, a fresh coconut beats any morning coffee.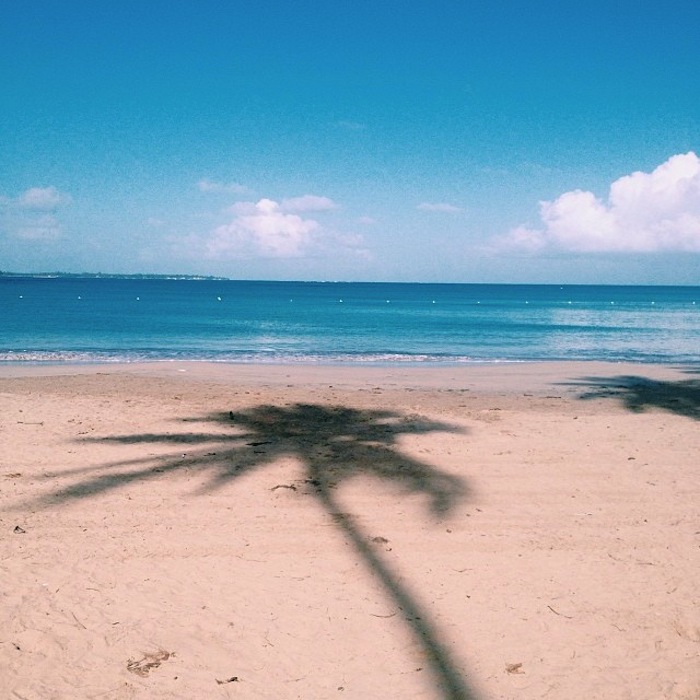 What's your favorite photo of Luquillo?