Postcard from Culebra
My first priority when I booked my trip to Puerto Rico: finding the best beaches. I've visited my share of beaches around the world, and even though all I really need is sun and salt water (sand is optional, as discovered in Nice), I definitely judge a place by the quality of the beach. Playa Flamenco kept popping up as being one of the WORLD's best beaches (funnily, always as the second best beach–where exactly is the number one?)–so, of course, I couldn't leave without checking it out.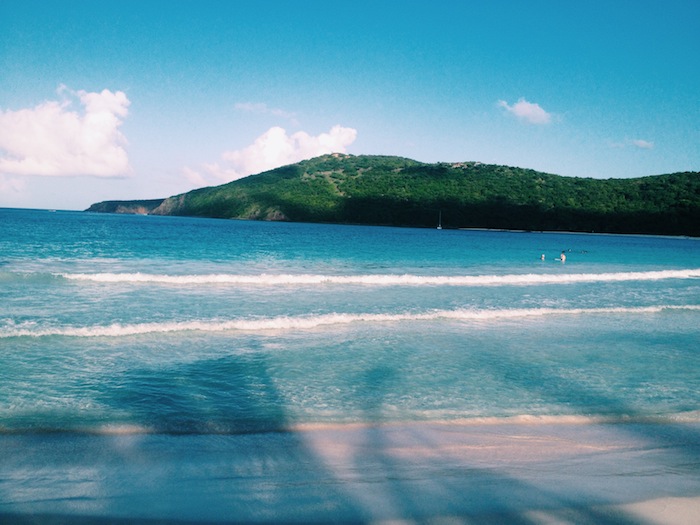 The best places are always the hardest to get to. Located on the island of Culebra (about an hour ferry ride for around $5 or a 10-minute flight for around $90 from Fajardo), Playa Flamenco is a half-moon bay of soft white sand with gentle waves of crystal-clear water. Surrounded by lush green hills and a stretch of campground, it's a world away from the high rises and rough waves of San Juan. 
Although it's cheap, the ferry is its own kind of trouble. We arrived an hour early for the 9 a.m. ferry only to discover incredibly long lines and ridiculously outdated infrastructure: one ticket window for hundreds, and you're only allowed to buy a one-way ticket. We ended up taking the 3 p.m. ferry over and the 8 p.m. cargo ship back (which took more than twice as long), and spent our morning at the surprisingly delightful Seven Seas public beach over the hill in Fajardo.
However, we learned that Moonlight Bay Hostel is not only located RIGHT NEXT to the ferry terminal in Fajardo, the sweet hostel staff will also buy your ferry ticket in advance for you! If I could go back, I absolutely would have asked them to purchase our tickets in advance and gone over on the 9 a.m. ferry (with a packed lunch and snacks) and then come back on the 4 p.m. ferry. We stayed at Moonlight Bay the night after Culebra: it's the perfect affordable option for those doing a day or two on Culebra. Super clean dorms, convenient location, helpful staff, free street parking: it's not exactly where you want to spend your entire week in Puerto Rico, but it's very good at being a transitory hostel. And honestly, I think the (cheap) room fee would be worth it if only to secure a ticket on the 9 a.m. ferry.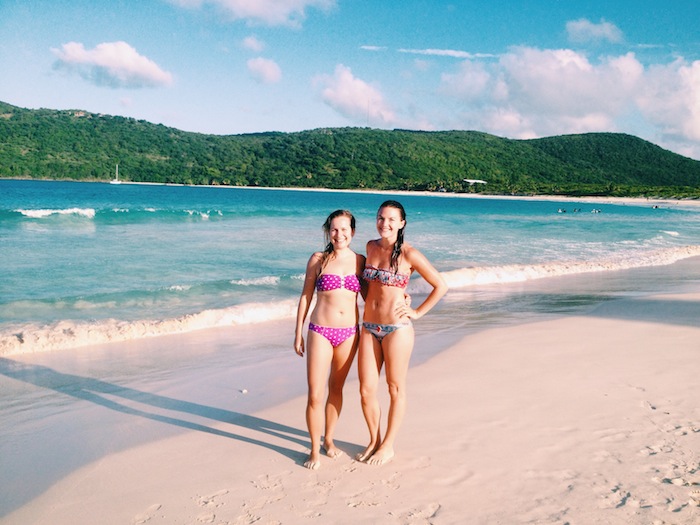 Note: Moonlight Bay Hostel kindly offered us a discount on our stay, but all opinions are my own. 
We hitched a ride from the ferry dock to Playa La Flamenco with William Solis of Willy's Transportation Service. He was fantastic–really friendly and came back when we asked (even though we hadn't paid him yet for the first ride!). He's a Culebra local who knows all the ins and the outs of the place, and I highly recommend using him for any transportation needs in Culebra. His number is 787-449-0580.