Postcard from Caribe Playa
All I wanted for Christmas was a real good tan, and thanks to Caribe Playa, I got one! When I booked a flight to Puerto Rico on an impulse (namely, I was feeling sad and then I spotted a cheap round-trip on JetBlue), it was mostly because my parents told me that if I was going to fly anywhere during the holiday season chaos, I might as well go somewhere with a beach–bless them! So my only priority when I arrived in Puerto Rico: find a beach, find a hammock, find a book.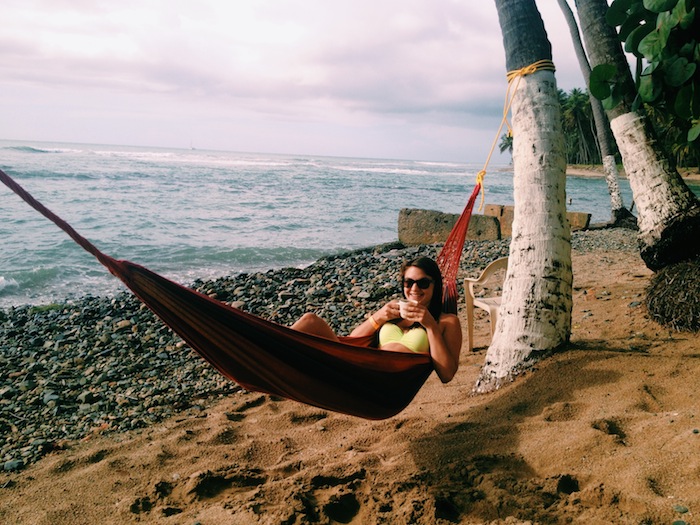 Caribe Playa is located just south of Patillas (about three hours south of San Juan), right on the Caribbean Sea. It's not a glitzy high-rise or an all-inclusive resort: instead, the simple hotel curls along the waterfront with hammocks and chaise lounges dotting the sand. Although it's not very fancy and the water can be a little choppy, it was exactly the escape that we wanted. We stopped by the local grocery store to stock up on juices, lunchmeat, cheese, yogurt, crackers and fruit that we kept in our in-room refrigerator and ate outside every day. We read books in the hammock, got massages on-site (Rafael is FANTASTIC) and watched the sun rise and set over the palms. We even rescued baby turtles! Pure paradise, and high recommended as an alternative to the chain hotels that line Condado in San Juan.
The view from our hotel room door!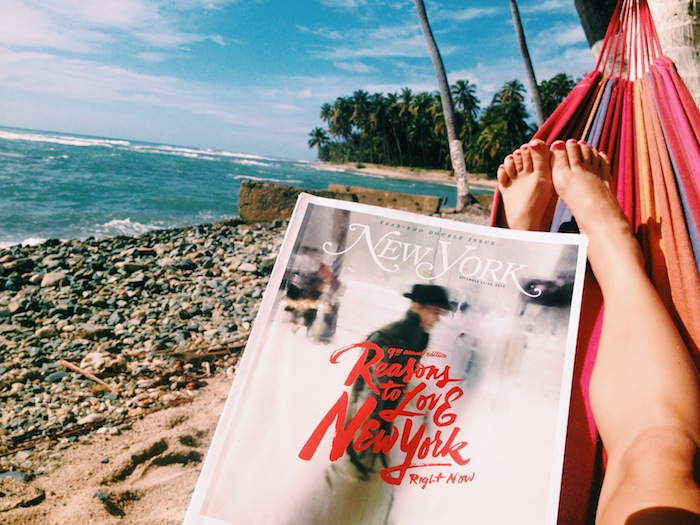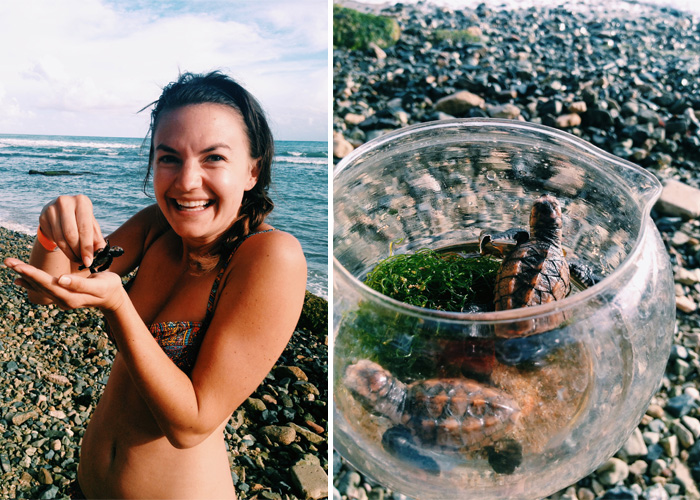 The baby turtles can get confused by the hotel lights and swim toward shore instead of out to sea, so Caribe Playa staff keep an eye out for them during turtle hatching season. We set them free later that night–as it was Christmas, we christened them Jesus and Noel! They were super squirmy but so, so, so cute–once in a lifetime experience!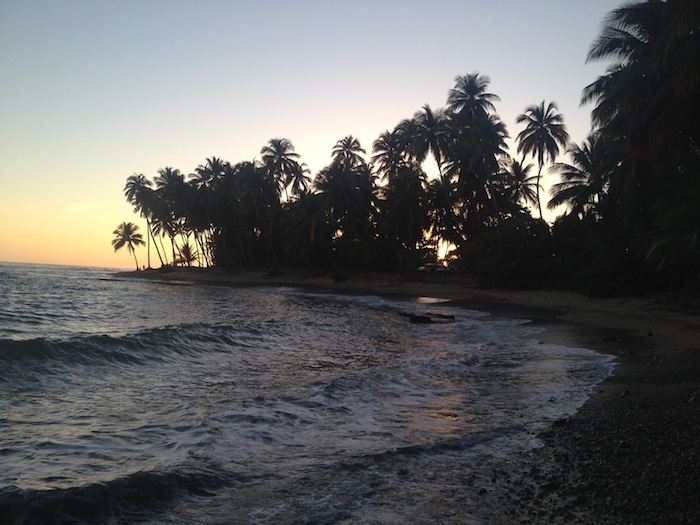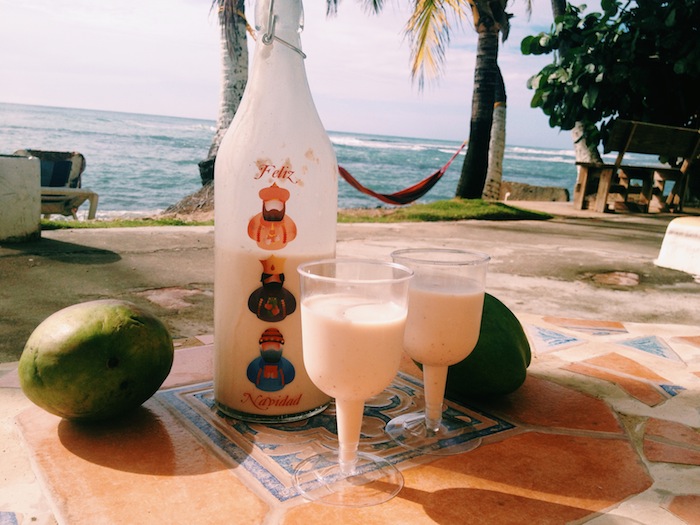 At Island Time Hostel in San Juan, we learned how to make coquito (tropical egg nog with pineapple rum and coconut milk). We brought a bottle of it down with us, and had a tipple for breakfast along with fresh mango. Perfect Christmas morning!
What's your favorite photo of Caribe Playa?
Note: Caribe Playa kindly offered us a discount on our stay, but all opinions are my own.