Postcard from Wynwood Walls
When I visited Miami in December of last year, I stuck to South Beach–mostly because I couldn't bear to leave the Surfcomber. This year, I headed down with ONA for the Miami Street Photography Festival (we were a co-sponsor with Leica), which took place in the Wynwood Arts District in downtown Miami.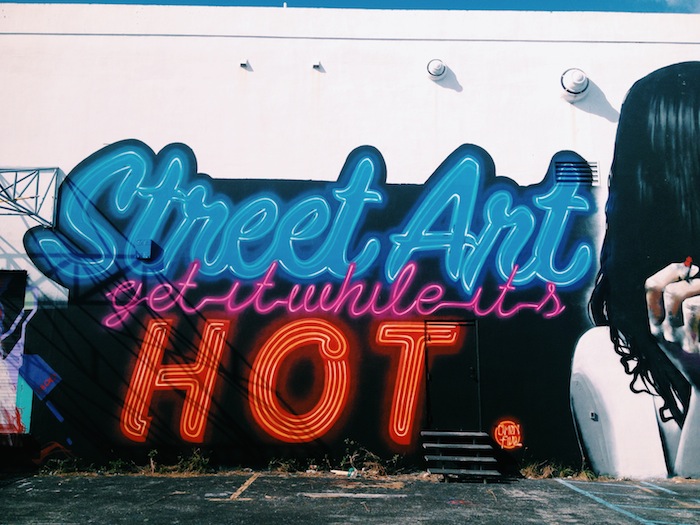 While South Beach is all swaying palm trees and pastel Art Deco buildings and waves crashing, Wynwood is decidedly grittier and more colorful. The formerly industrial neighborhood has become a haven for the thriving Miami art scene, particularly when people pour into the city for Art Basel Miami (the same weekend I visited). One of the coolest things about the area is the proliferation of street art: in 2009, a forward-thinking community revitalizer decided to turn the blank white walls of the warehouse district into giant canvases.
One of my favorite things about street art is its ephemeral quality: one day's masterpiece could easily be gone tomorrow. There's also something about being able to watch the process: over the course of six days, we were able to see a wall go from stencils on white wash to a vibrant finished mural. The Wynwood Walls project is well-known for bringing some of the world's greatest street artists into a few square miles in Miami: I couldn't get over the scale, the quality and sheer number of works on every street.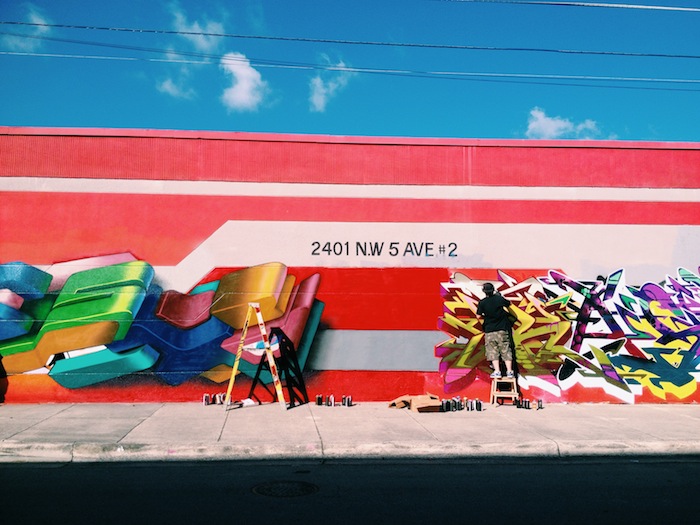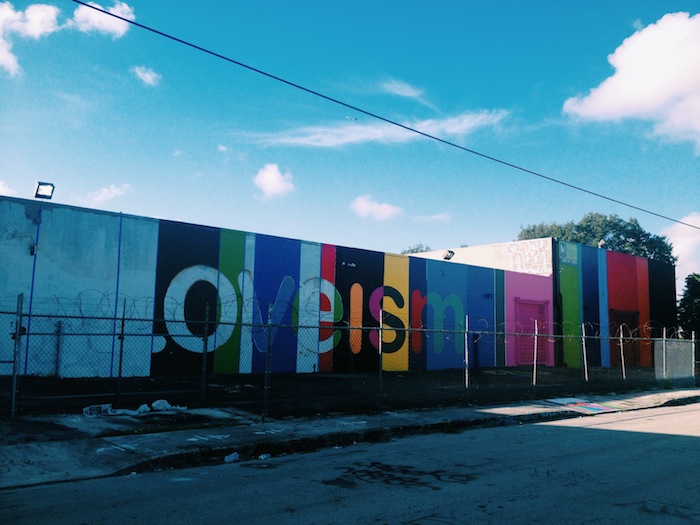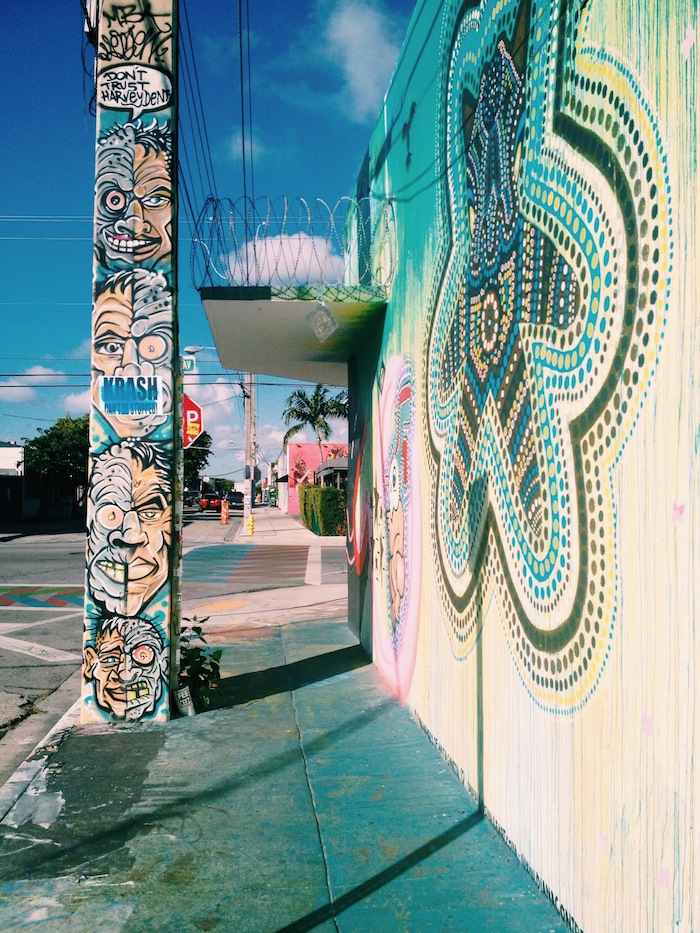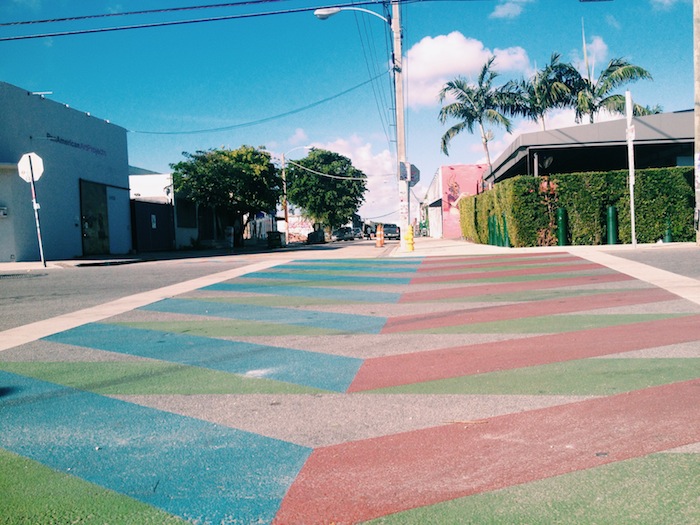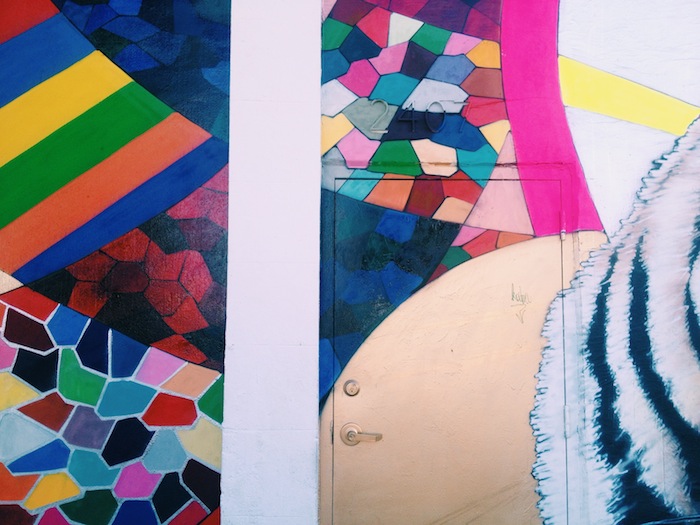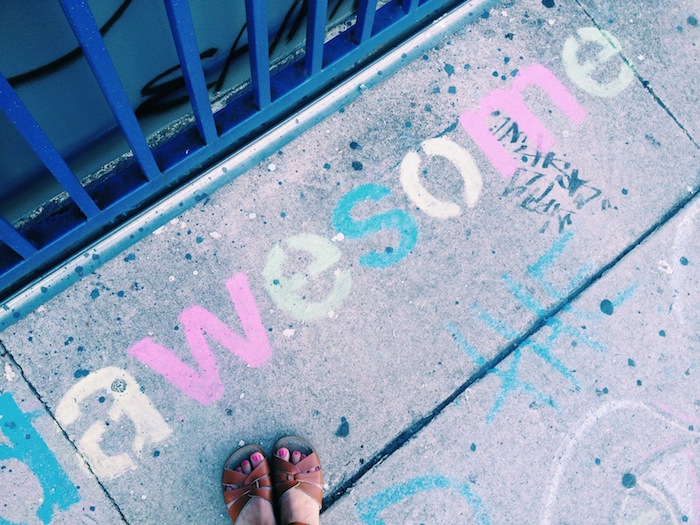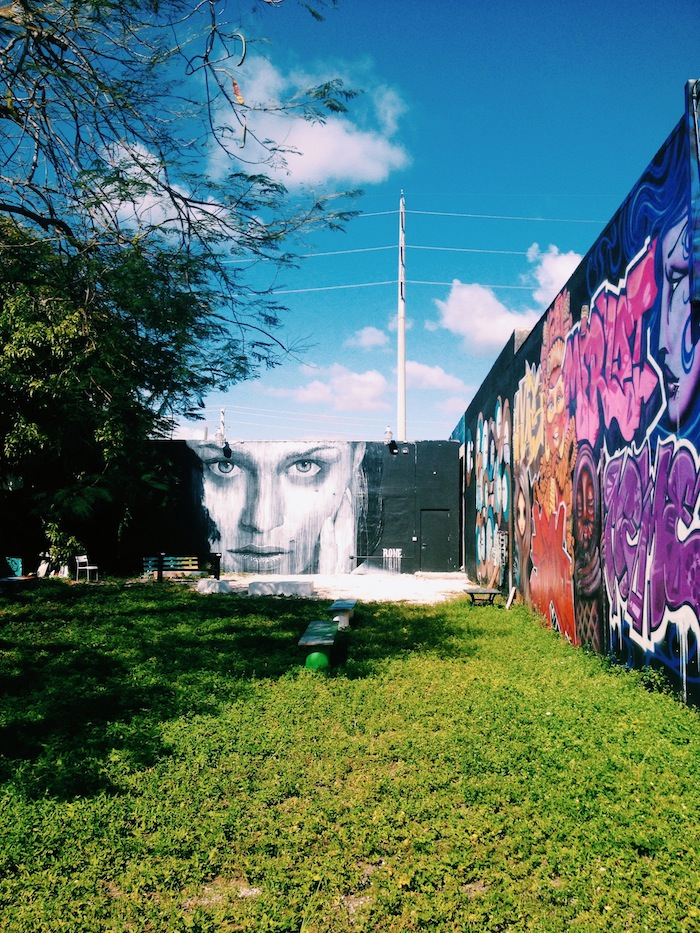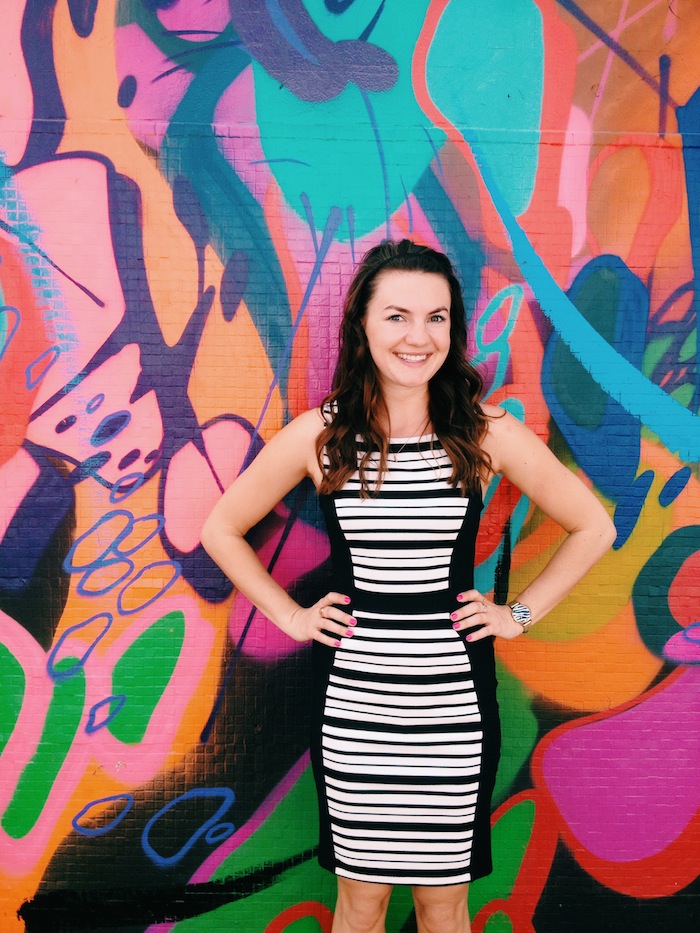 Which photo of the Wynwood Walls is your favorite?
Note: here's additional information on the Wynwood Walls.