Postcard from Mount Royal Park
I tend to judge a city by its parks: as much as I love street art and sidewalk cafes and vintage boutiques, my favorite thing to do in a new city is still to find a sunny bench or patch of grass and read a book. Whether it's an expanse as huge and varied as Central Park or just the several tree-lined squares that dot Savannah, the air just always feels fresher amidst some greenery.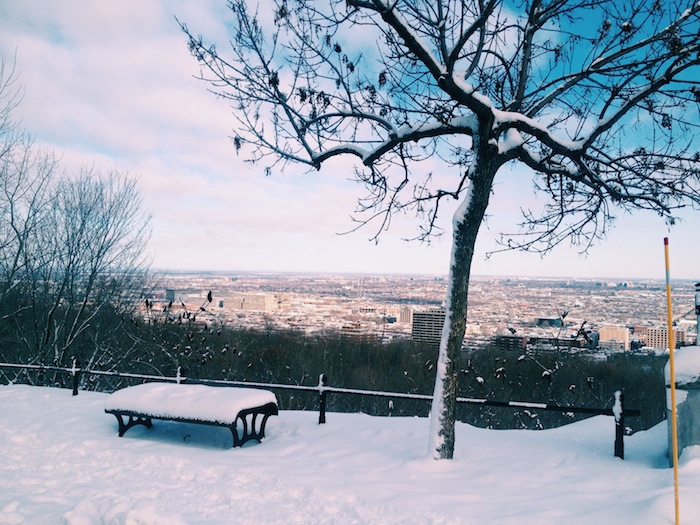 Overlooking the city of Montreal, Mount Royal Park is almost 700 hectares of fresh air. In the summer, it's the perfect spot for a lakeside picnic; in the winter, the lake becomes an ice-skating rink and locals can cross-country ski without ever leaving the city. It also has one of the best vantage points to see the island of Montreal and the mountains beyond. And it's easy to reach: just walk toward the hill from any street downtown, and eventually one will lead you up the mountain!
Special thanks to Tourism Montreal for kindly providing us with complimentary city tour that included seeing Mont Royal Park. As always, all opinions are my own.