Looking back on 2013
2013 was a good year. I feel secure in the choices I've made, content with my relationships and environment. My mantra has forever been peaceful, grounded, stress-free; this is the year that I've finally felt it all come to fruition. I've found peace through meditation and yoga and turning my phone off before I go to bed. I'm grounded in my work, my friendships, this city. I'm not always free of stress, but I'm better at managing it.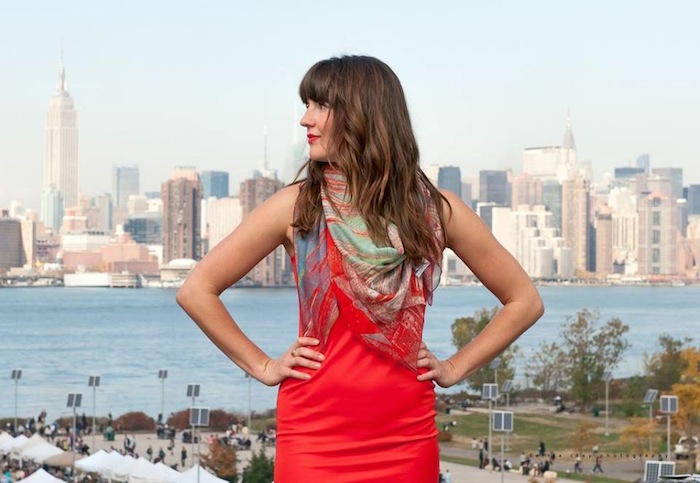 I found a balance between fixed life and wanderlust, a glorious combination of entrenchment and excitement. 2013 was all I could have hoped for, and more–and just as I said at this time last year, "it was an absolutely brilliant year–as always, better than the last."
Without trying to invent the wheel, here's a look back at what I did, where I went and what I felt in 2013:
January // New York City
"I'm starting to realize that perhaps you don't have to travel across the world to discover yourself, to realize what you're capable of accomplishing on your own. Self-sufficiency does not exist solely in 16-hour plane rides, daylong bus adventures in Vietnam, successfully giving directions in a second language. It exists whenever we stop saying that we can't do something and simply do it, when we push out of our comfort zone into new and unfamiliar–and ultimately, the most rewarding–territory. When we struggle through something, tears and hopelessness and all, and come out on the other side: perhaps not unscathed, but knowing that the scars will fade."
–You don't have to go across the world to find yourself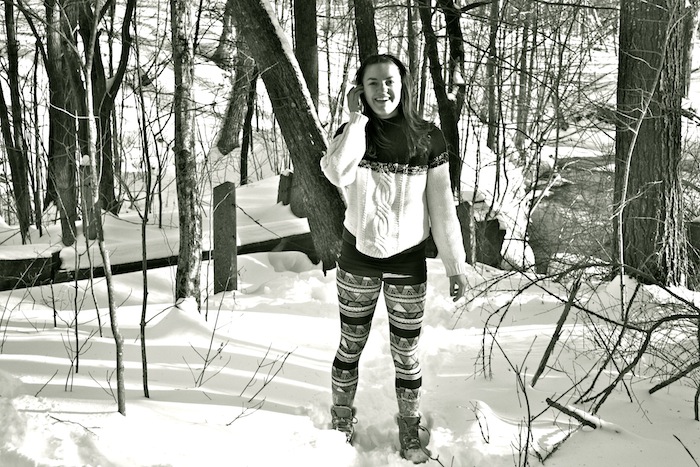 "Mostly, though, I was struck by the question: If you knew you'd meet the love of your life in a year, how different would that year be? If I knew that a year from now, the man of my dreams would breeze casually into my life: how would I feel about these hours wasted on anxiety and loneliness? Would I be disappointed that I didn't spend more time speaking Spanish, whipping up pad Thai, working on my unassisted headstand? To that extent, would I pack up my bags and head off to backpack South America or do a working holiday in New Zealand or yoga training in India? Those are still things I really, really want to do: what guarantee do I have that I'll find someone who shares those dreams?"
–If you know you'd meet the love of your life in a year, how different would that year be?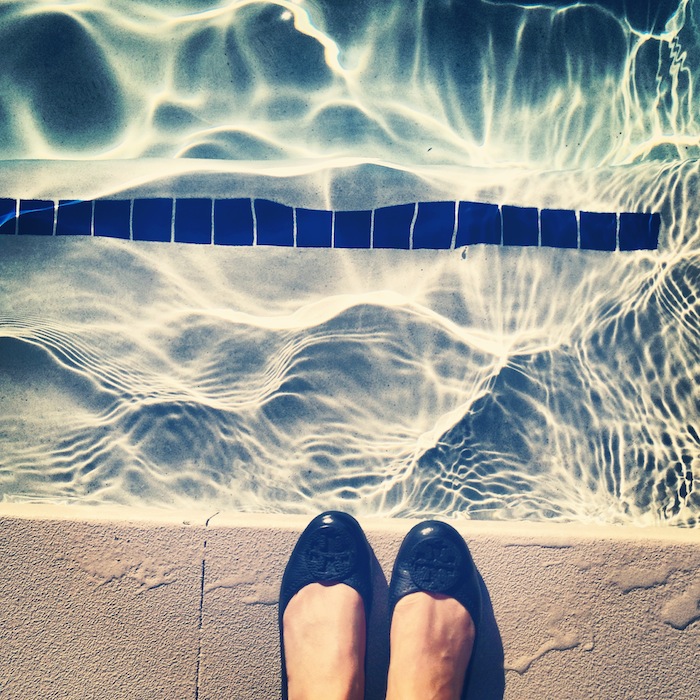 March // Las Vegas + New York City
"It's a good reminder that being quiet and still with ourselves is just as important as "getting things done." It's a reminder to meditate, to set aside time for a yoga practice or a long walk–or, perhaps, just to let yourself sleep in and spend the morning reading magazines and drinking tea in bed without any guilt. It's also a moment to reflect on what we'd like to be remembered for: I absolutely want to to be recognized as a reliable, creative, hard-working employee. But more than that, I want to be known as a cheerful presence, a person who always showed up, someone who appreciated her family and her community."
–Remembering to live, not just work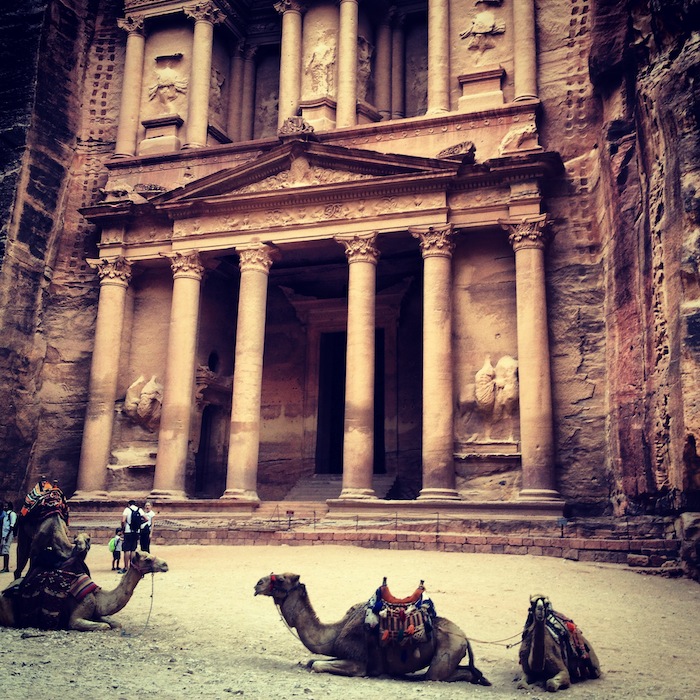 "The one thing I didn't expect it to be was so beautiful in so many different ways: Jordan does not come to mind when you think of beautiful beach sunsets, spectacular desert scenery, luxurious and remote resorts with hot springs and waterfalls."
–The best of Jordan, via Instagram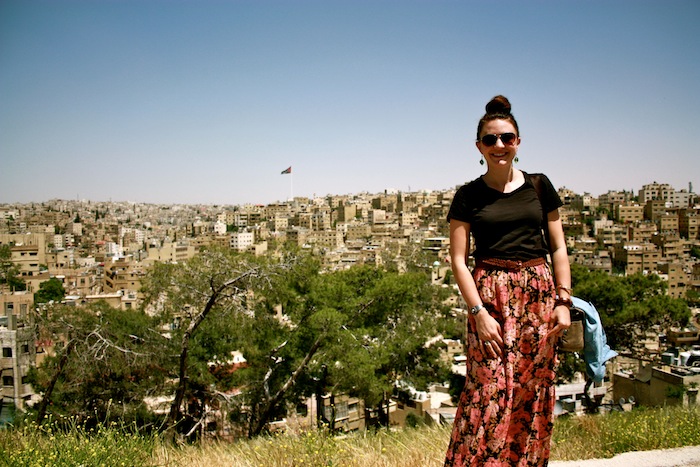 "My first thought when my trip to Jordan was confirmed: what to wear? As it was my first trip to the Middle East, I knew that it would be not only much warmer in temperature but much more conservative in style. I wanted to be as respectful as possible while still being comfortable and on trend–and be carry-on only!"
–How to pack stylishly for Jordan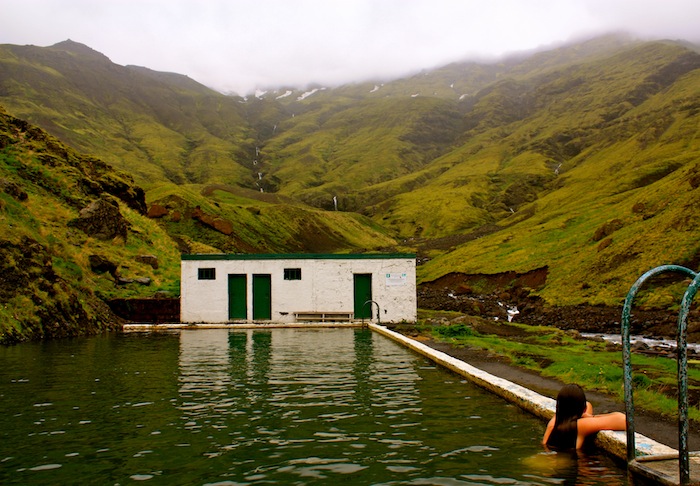 "We quickly realized that Iceland's public pool culture was the key to campervan living. Almost every town in Iceland, no matter how small, has a public pool: it usually consists of two hot tubs (hot and hotter), a swimming pool, a steam room and public showers. Instead of paying to use campground showers, we would pay $4-5 for admission to the public pool: go for a swim, relax in the hot tubs, chat in the steam room and then take a nice hot (communal) shower. Granted, you have to be comfortable with same-sex nudity in the locker rooms–but if you are, it makes living out of a campervan feel super luxurious. And when you're not in a public pool, you're swimming in natural hot springs: file under best thing ever."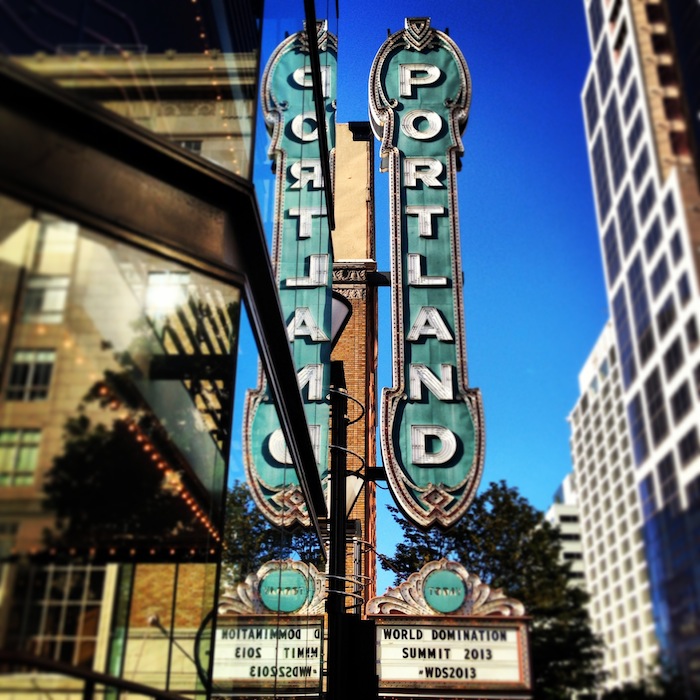 "To preface this entire post: the biggest thing I learned at World Domination Summit is that I don't like conferences. I don't like large crowds of people and I don't like schedules. Small talk drains me. I prefer exploring a city on my own, by myself. I also have a hard time with audio learning: give me the transcript to read of the presentations I heard, and I promise I'll retain about 409% more information and likely be more inspired. Oh, and it cost the equivalent of a cross-country, round-trip flight."
–Dominating the world (or maybe not)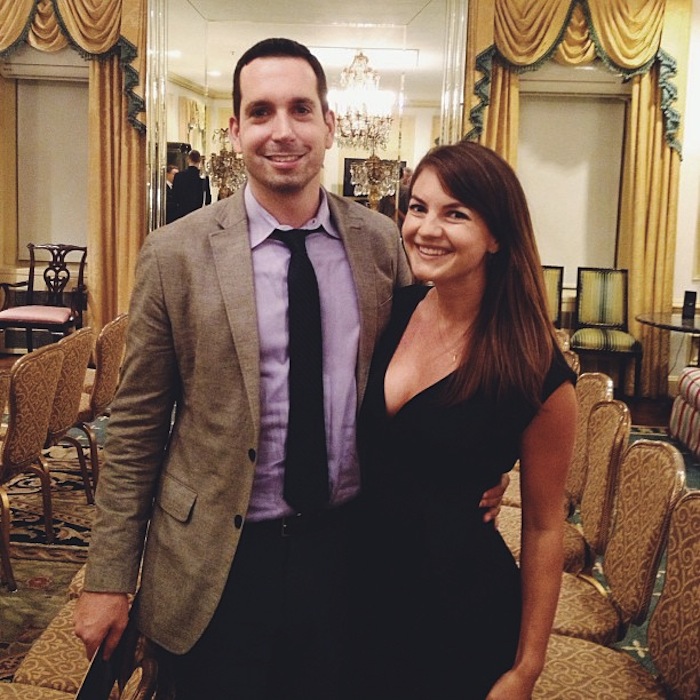 August // New York City
"Once we went up to Steve Cohen's private residence, we joined about 30 other people in chairs in the living room and the show began. I don't want to give the whole show away (!), but I will share the act that totally blew my mind. As soon as you sit down, you're asked to write your absolute favorite drink on an index card and then pass it to the side and down so that one person in the front row has a stack of all the cards. Then someone from the audience randomly pulls out five of the index cards, and another audience members give four out to people in audience and sticks the last one in his jacket pocket without looking. Then Steve pulls out this silver teapot, and proceeds to pour out the drink on the four cards–a shot of mai tai, ruby red grapefruit juice, merlot. And my card read margarita–I can totally vouch that I drank a shot of tequila, lime and triple sec that was magically poured from a teapot right in front of me (the same teapot that just poured a mai tai, grapefruit juice and glass of merlot). Then the guy with the card in his jacket pocket went up and poured out the drink that was on his now-revealed card: an iced vanilla latte! Absolutely mind-blowing."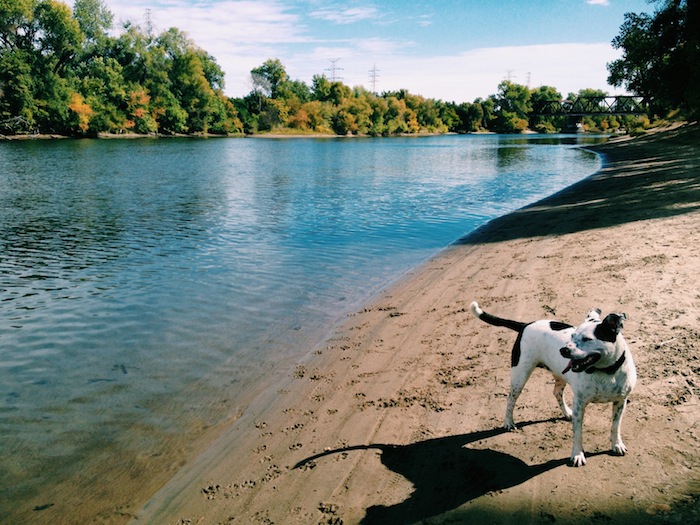 "To me, home is my mom's apple pie straight out of the oven and the three-bedroom on Hiddenspring with a pool and a driveway and watching Christmas movies with my parents. But it's also this innate sense of peace, this comfort born of confidence. Home infused me with the belief that the best-tasting food grows on trees, that no one will bother you as long as you mind your own business, that the best way to spend an afternoon is fresh air and sunshine and your own two legs and a book.
And I guess that's the thing: when home is always with you, it makes it easier to leave."
–when home is always with you (guest post on Where My Heart Resides)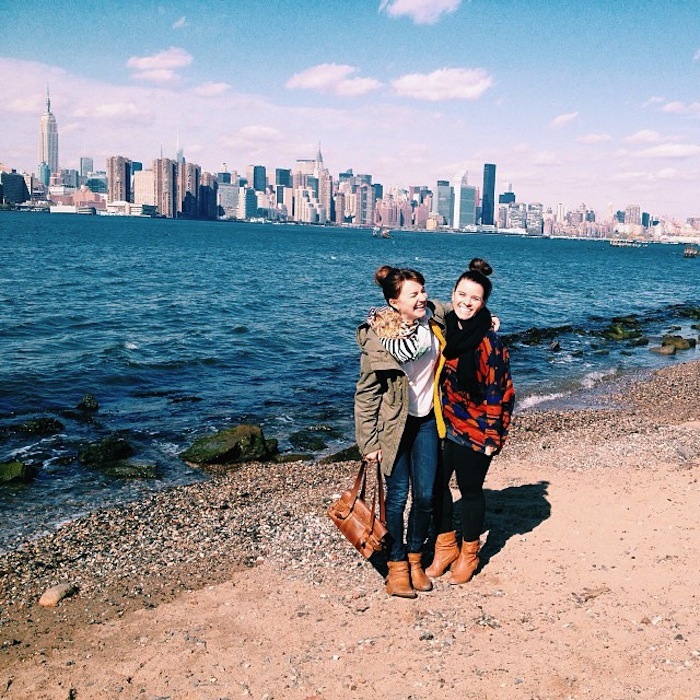 October // New York City
"I'm of two minds about playing tour guide. Half the time, I adore showing my friends the parts of New York City (especially Brooklyn) that I absolutely love: my local cafe with the perfect lattes, my favorite restaurant in West Village with the twinkly lights on the sidewalk, the best place to get a photo of the skyline. The rest of the time can be exhausting: going to the same places, seeing the same things, watching the same street performers, and trying to stir up the same enthusiasm of seeing it all for the first time. Luckily, I've come up with a fairly solid three-day itinerary that I've put in place for quite a few friends: a mix of the tourist-musts and my local favorites."
–The "perfect weekend in New York City" itinerary 
"Montreal in the winter isn't recommended for the faint of heart or the thin of skin: it is bone-chillingly cold. Even though temperatures rarely hit above 20 degrees Fahrenheit while we were there–they generally hovered around 10 degrees–we still fell in love with the snow-covered squares, cobblestone streets and incredible foodie scene."
–The best of Montreal, via Instagram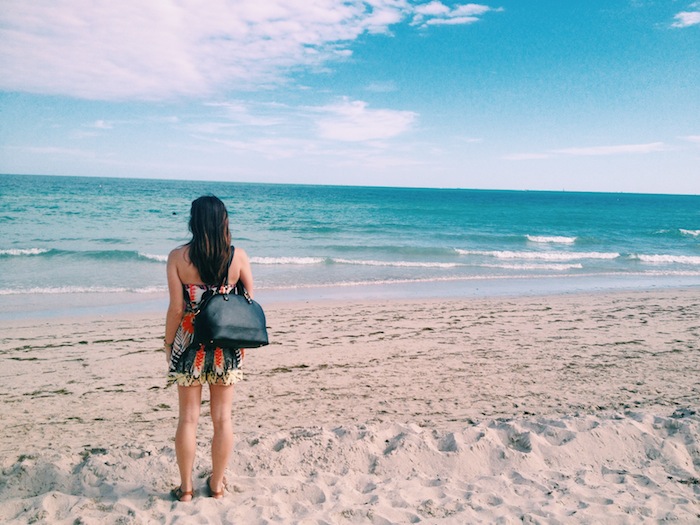 December // Miami + Puerto Rico
"To me, the spirit of solo female travel is still there: it's about not letting the fear of doing something alone stop you from doing something you want to do. I didn't go backpacking around Europe after I graduated from college alone because I wanted to become some sort of independent woman crusader. I did it because I wanted to backpack around Europe."
–2013: the end of solo female travel? 
As always, THANK YOU for another year of reading! So grateful for another year of doing what I love and sharing it on this little slice of the internet.