Postcard from the San Francisco Bay at sunrise
I spent a few days last week in San Francisco for a work event, and I never quite managed to get on West Coast time. To be honest, it didn't bother me that much: I much prefer early mornings and early nights to sleeping in and staying out late. Even so, regularly waking up before sunrise was excessive even for me.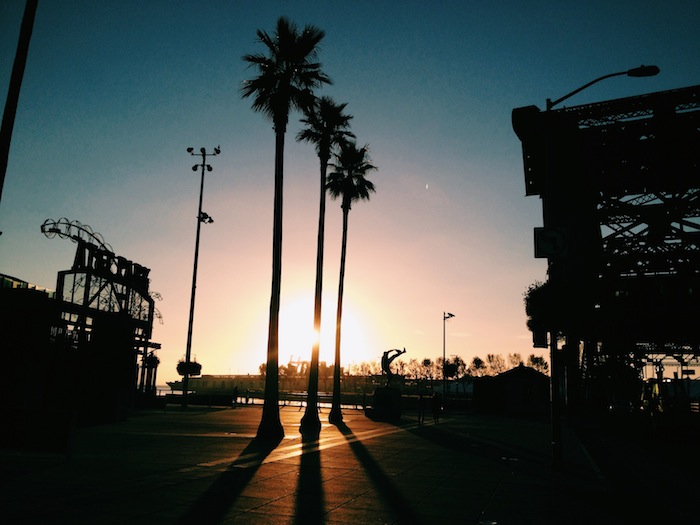 I do love being able to see the sun rise: there's something special for me in starting the day with the light. So one morning, I decided to head down to AT&T Park (the home of the San Francisco Giants) to see the sun rise over the marina. Empty except for a few ambitious runners, the area surrounding the park was serene: palm trees, sailboats, silhouettes of ball players and sea lions. I left my headphones at home and listened to the cry of the seagulls and the lapping of the waves: a peaceful start to another beautiful day in San Francisco.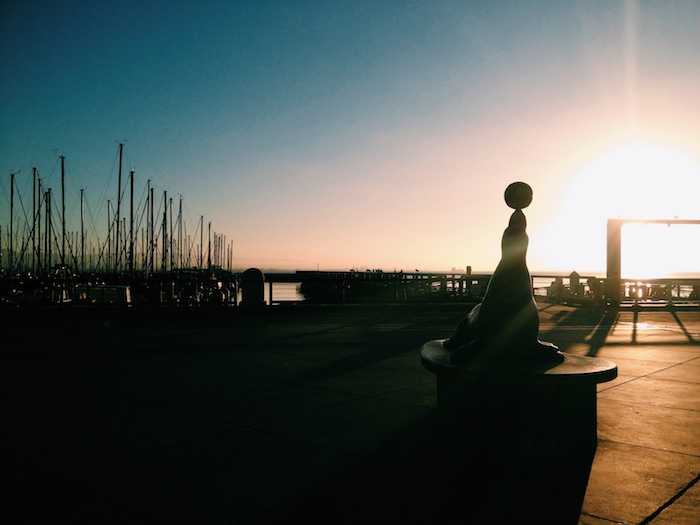 What's your favorite photo of the sunrise in San Francisco?