Finding an apartment in New York City
There's no doubt that apartment hunting in New York City is one of the most stressful, frustrating and expensive parts of moving to the city.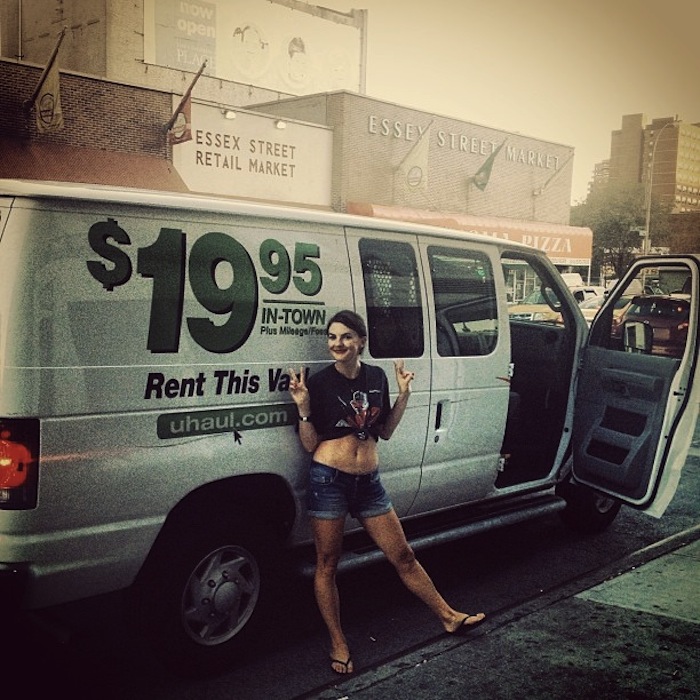 My rental history in New York has been incredibly stressful and frustrating: five living situations in one year! When I first decided to move to New York City, I organized a month-long sublet with my road trip buddy as a cost-effective way to get a feel for the city and have a base to look for a permanent job and apartment. We found a room in Columbia off-campus apartments on the Upper West Side that was $1000 total for the month.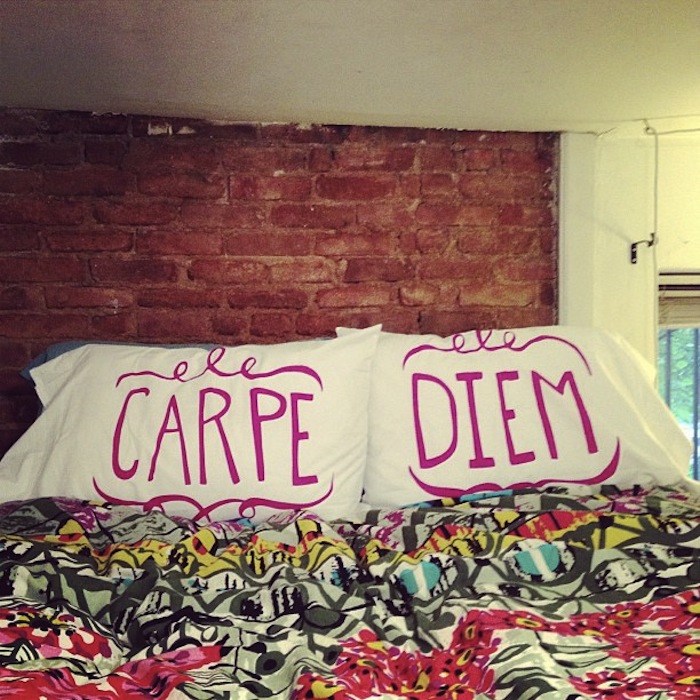 After lots of desperate craigslist apartment dates, I decided to sublet a room in east Williamsburg. The neighborhood and building were a little gritty, but the $1200-a-month room featured a built-in loft, a big living space with natural light and a roommate who was a vegetarian/lesbian/nondrinking/born-again Christian. It was all very Girls-esque, and after two months, drama escalated with the person I was subletting from.
I sold my recent Ikea purchases, packed up my meager belongings, and moved in with Aly on the upper East side for a couple of weeks before I went to Miami and home for the holidays.
When I flew back on New Year's Eve, I moved into a rent-controlled apartment ($1075 a month) with a craigslist random and a friend from high school. For $1075 a month and a one-year lease, I lived in the middle of the craziness of the Lower East Side, had two big windows with lots of light, a hole that ran along the top of the ceiling of my room to let light into the living room (i.e. no privacy), a newly renovated bathroom and one roommate who did not understand the concept of turning off the heater when we weren't home to save money.
Aly and I had constantly talked about moving in together—we lived together in college and were super compatible as roommates—but the dates for leases and such never seemed to line up. When she realized in August she couldn't continue as month-to-month, we decided to bite the bullet and find a place together. Cue desperate deadlines, insane brokers' fees, and plenty of drama as I finagled my way out of my lease.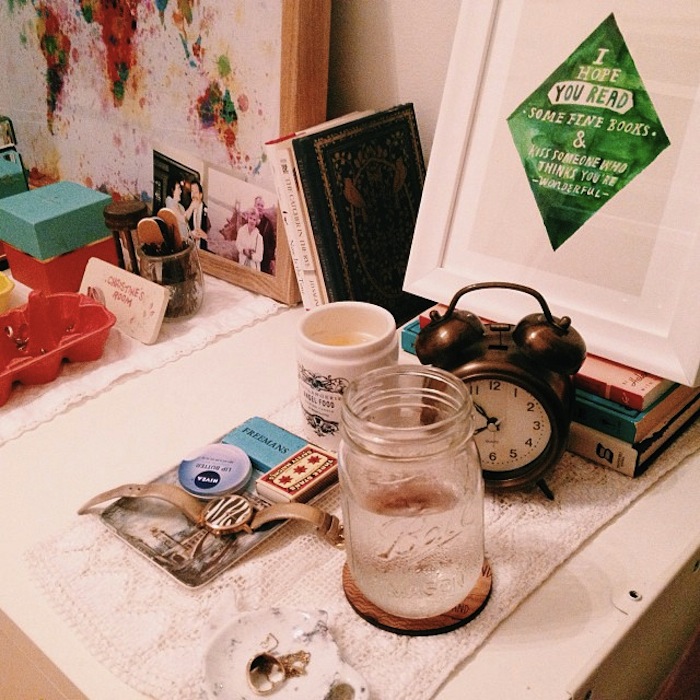 Now we have a super cute place in Williamsburg with skylights, a dishwasher, an in-unit washer dryer and a shared outdoor courtyard—all very, very rare in New York City unless it's a luxury building—and life is delightful. It costs $1375 (just for me!), which is a little crazy, but I'm so happy and it's so convenient that I figure it's worth it in peace of mind. It's wonderful that it's so delightful because I honestly cannot fathom the cost or energy that it would take to move ever again.
That said, here are my best tips for moving in New York City–I've learned a thing or two over the past year.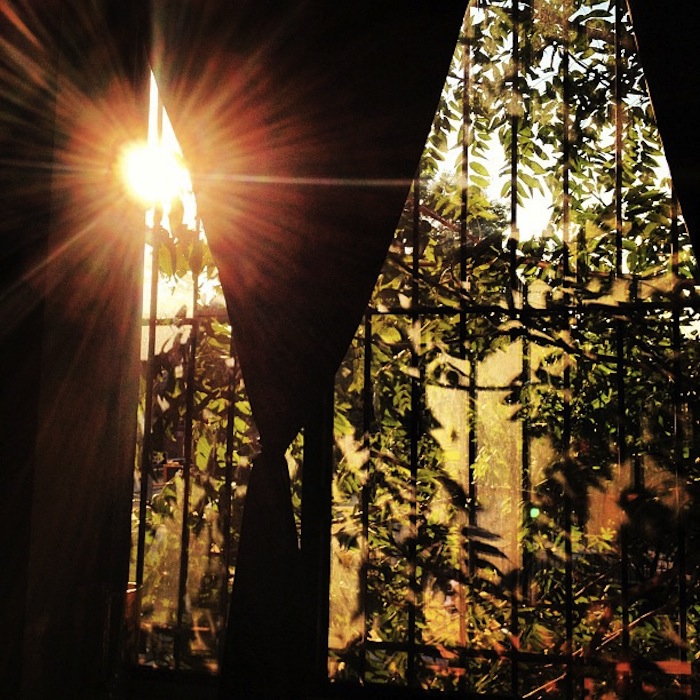 Resources
While craigslist is the go-to site to find sublets and roommates, I prefer the Naked Apartments interface for finding apartments to lease and brokers to work with.
Neighborhoods
Deciding what neighborhood you prefer is a huge deal in New York City. Brooklyn or Manhattan or Queens? Quiet tree-lined avenues or streets filled with bars and cafes? Hipster or Hasidic? Kid-friendly brunches or slightly sketchy dive bars? I've lived in both the Lower East Side and Williamsburg, and love them both: they skew young, hipster, a little gritty and have a ton of awesome independent cafes/restaurants/boutiques. In quieter, cleaner options (i.e. lots of yoga studios, parks and strollers): I adore Park Slope, Carroll Gardens and the Upper West Side.
If you're new to New York City, I highly recommend spending a whole weekend in a neighborhood you're interested in (a la Joanna Goddard). Rent an apartment from a service like 9flats.com so that you can check out brunch options and late-night bars, how convenient train service is, how safe it feels.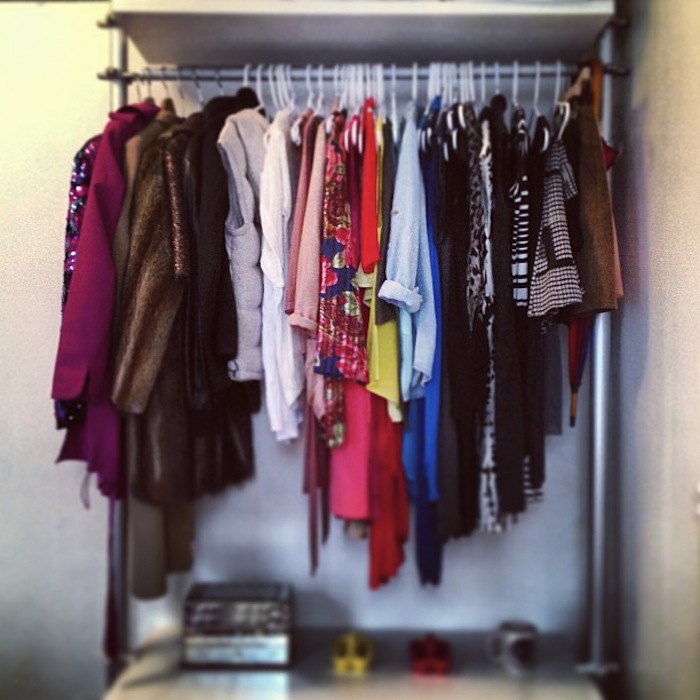 Important factors to consider
Proximity to a subway stop, and what lines it serves. Is there an in-unit or in-building washer/dryer, or is a Laundromat close? Does rent include heat and hot water or building fees? Is there any shared space, like a courtyard or a rooftop? Do the bedrooms have closets, or is there space for a wardrobe? Are there windows in all of the bedrooms? How long is the lease? IS THERE A BROKER'S FEE? Also, one that's often overlooked when people are trying to "make it" in New York City: can you afford it?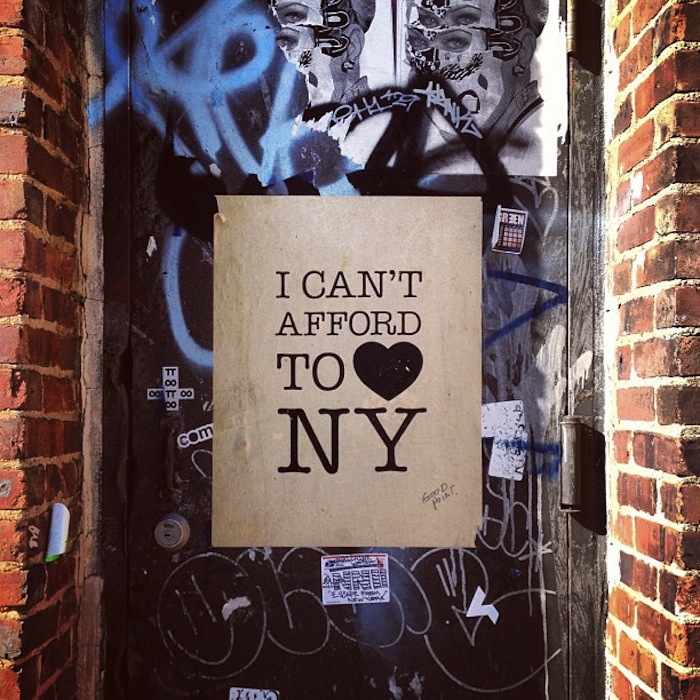 Broker's Fees
The worst thing about moving in New York City, in my opinion, is the broker's fes. Essentially, you have to pay the person who has access to all the listing and shows you the apartment—usually, it's about 10% of a one-year lease, or a little more than a month's rent. You never get it back. I had an absolutely terrible agent who I do NOT recommend (stay away from Capri Jet Realty), but if you find a good broker, it can definitely make the process easier.
Other fees
A credit check can run $100 (which is ridiculous and annoying, because it only costs $20 to run a credit report). You can pay anywhere from $100-$250 for a lease signing fee. You can definitely expect to be required to pay one month's rent in security, although it's not unheard of to be required to pay two month's. If you need a co-signer, they need to make 80x the rent. That's not a typo: EIGHTY TIMES THE RENT. And they need to be able to prove it, which is a nightmare if you have parents who are self-employed or retired. We ended up negotiating to pay two month's security instead of asking our parents to co-sign to save them the headache.
It's expensive and it's crazy–but once you find the right place, it's an amazing feeling to be able to call New York City home! 
p.s. here's a super cute place that's available for Thanksgiving and Christmas! 😉