Artifact Uprising: making travel memories tangible
Right after I graduated from college, I flew to Europe for a five-week solo backpacking trip: affectionately, the trip that started it all. When I came home, I organized all of my photos and created a book, complete with little stories about what I'd gotten up to each day. It's still on my parents' coffee table, and I love flipping through it whenever I'm home–and my parents have a blast showing it to their friends.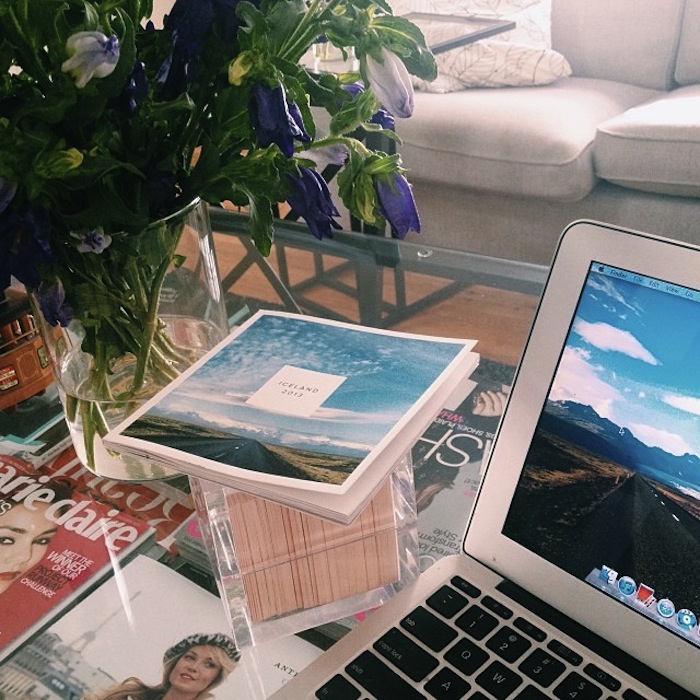 Creating a photo book of places and trips dear to me–working in Nice, traveling with friends around Europe, embracing life in Melbourne, backpacking through Southeast Asia, my jaunt to Paris-Croatia-Nice, our road trip across the USA, my first year in New York–has long been on my to-do list. But there was never the right time: what was the point of creating a tangible reminder of my travels when I was still traveling?
Aly and I moved in together in Williamsburg earlier this fall. I'm thrilled to be back in Brooklyn, delighted to be living with my best friend–and, finally, I've stopped envying a fixed life and started creating one. As much as I love having a space of my own and a tried-and-true routine, I still wanted my travel life close at hand–so one of the first things I did was make an Artifact Uprising softcover book of our Iceland-via-Instagram adventures.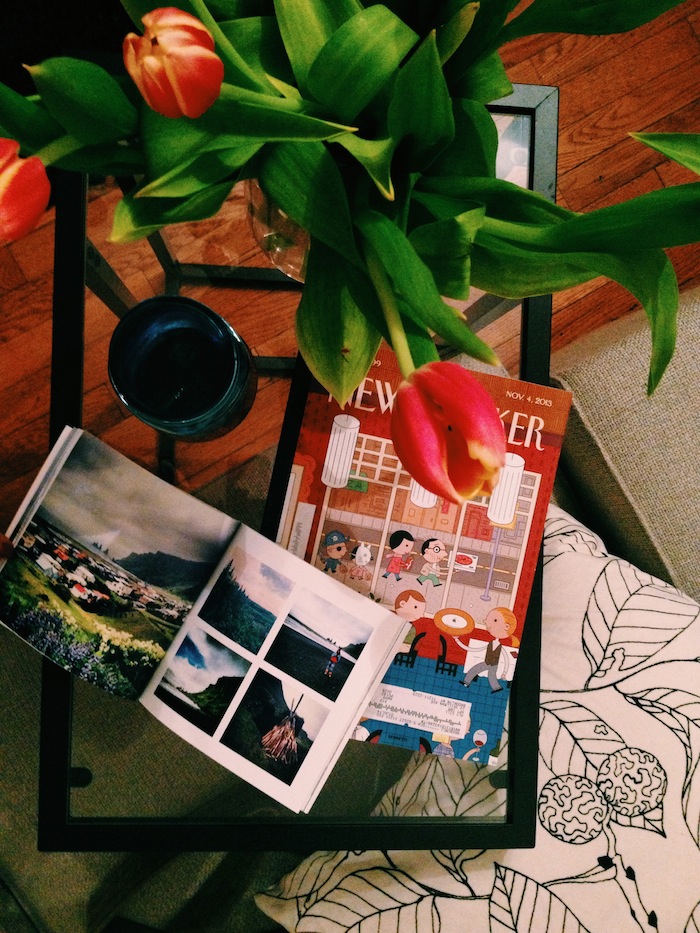 I'm a huge fan of Artifact Uprising's mission: they're inspired by the disappearing beauty of the tangible. As someone who lives a lot of her life online and in digital form, I take special pleasure in those real-life moments. I still use a Moleskine agenda to keep track of my schedule, keep notebooks by my bed to write down my goals and favorite quotes, get the paper edition of The New York Times daily and a slew of glossy fashion magazines.
Even though all of our friends followed us on Instagram as we drove around Iceland in a campervan and popped into every swimming hole we could find, they still love flipping through our little Iceland book when they come over for a drink. It's a fun reminder of that crazy sunlight-filled week we spent away from the craziness of New York City, a constant source of inspiration to book the next trip.
Now that we're settled in–art has been hung, a TV has been mounted, I've bought a pie plate and baking sheets and a crock pot–I'm looking forward to creating more reminders of the places I've been. Even though my travel memories will live forever in my mind (and in my jewelry box), there's nothing quite like being able to flip through the pages to truly relive the moment.
Note: Artifact Uprising kindly provided me with a complimentary softcover photo book, but all opinions are my own.