Postcard from the Irish Famine Memorial
After Aly and I spent the afternoon hitting balls at the Chelsea Piers Golf Club, we decided to take a leisurely bike ride along the West Side Highway and through Battery Park. As we rode through the Financial District, we were shocked to see a grassy knoll squarely situated among the skyscrapers.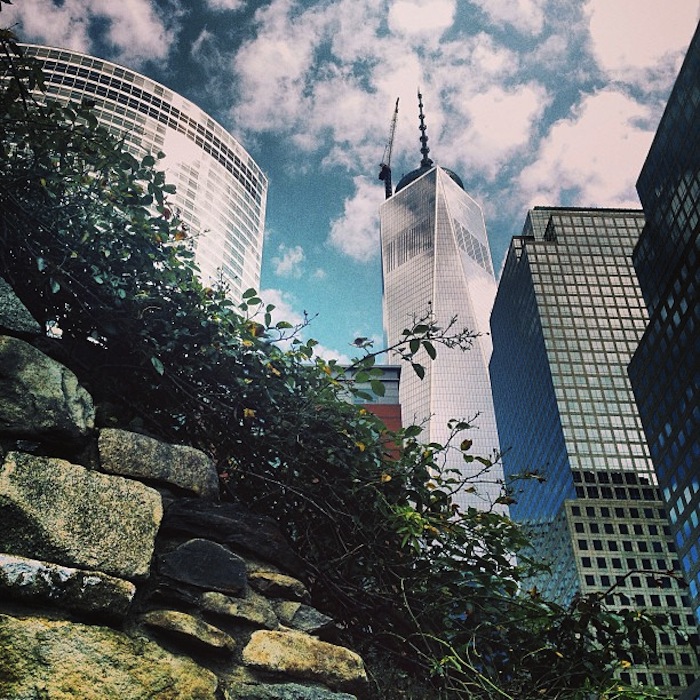 What we had stumbled across was the Irish Famine Memorial: a public art installation designed to raise public awareness of the Great Irish Famine and Migration of 1845-1852. Consisting of imported Kilkenny limestone (more than 300 million years old, complete with fossils!) and plenty of greenery, the memorial features text from both original famine reports and current statistics on world hunger. Up the sloped hill and pas a ruined cottage and stones, the overlook offers views of the Statue of Liberty and Ellis Island. Truly a hidden gem, and well worth a visit if you're in the neighborhood–if only for a moment of serenity and reflection.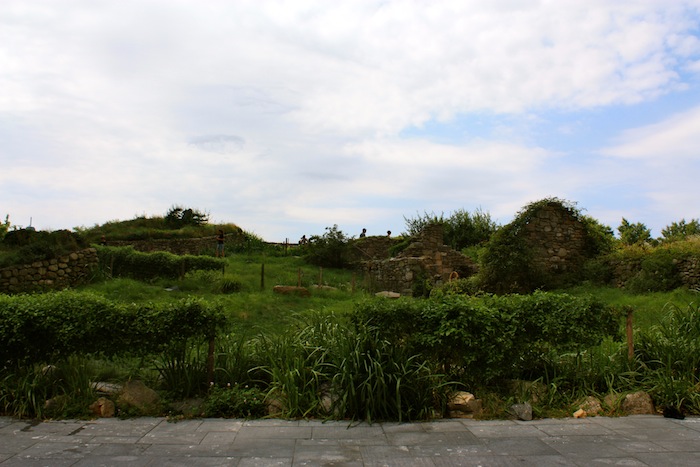 Have you ever visited the Irish Famine Memorial? Did you know that  800,000 New York City residents (including me!)  trace their ancestry to Ireland?