Postcard from New York beaches
Being able to go to the beach for the day: I always thought that was something people in Los Angeles did, not New Yorkers. I honestly never even thought about easy beach days when I moved to the city, since I figured that was reserved for rich people with fancy houses in the Hamptons or weekend getaways to Miami. I was pleasantly surprised to find that I could hop on a subway train (or, better yet, in a car) for an hour or so and feel SO far away from city life. Sand, waves, blue skies: it's not exactly the beautiful beaches of Sydney or the islands of Thailand, but it's not bad.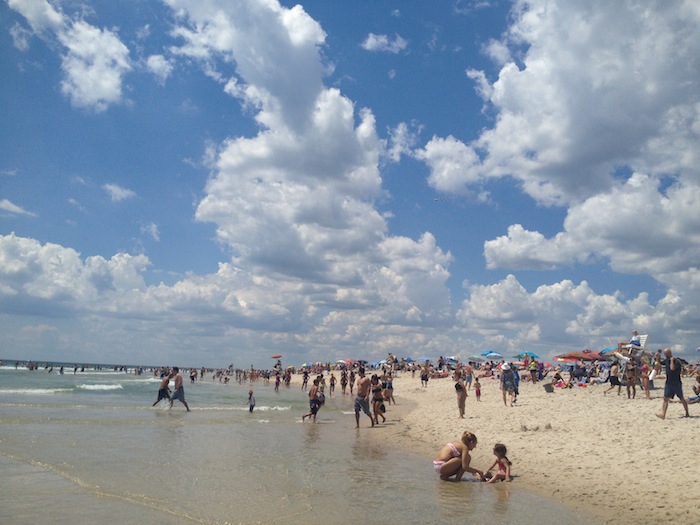 This summer, I managed to squeeze in a few beach days and they were glorious. My acupuncturist has said that the ocean is great for getting rid of negative ions, and I always came back from a day at the beach feeling exhausted from the sun but so refreshed and calm. It's necessary to escape the chaos of city life every once in a while, and even when the beaches were crowded, I still felt a hundred times more relaxed when my toes were in the sand.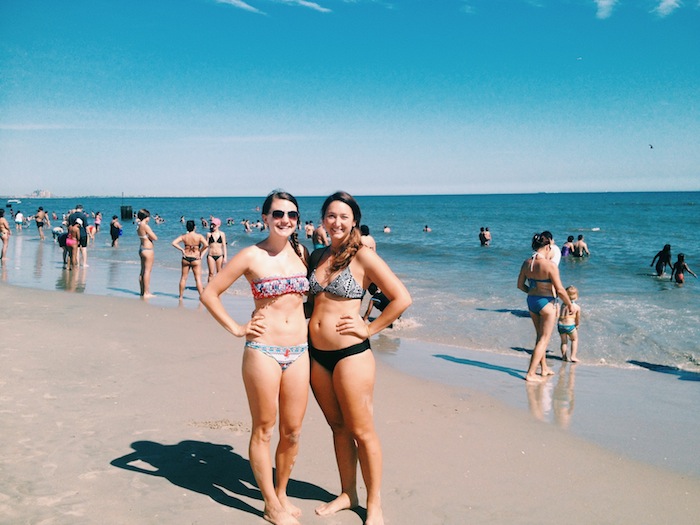 I'm thrilled that my great friend Kate moved to New York City this summer–bonus that she has a car for easy getaways! However, Rockaway Beach is also easily accessible by the subway–which makes it my standard go-to when I want to escape the city for the day.
Hipsters go to the Rockaways for Rockaway Taco as much as the fresh air and the waves crashing–perhaps even more so! The fish tacos are the best that I've had on this coast, and the pineapple mint juice is the best refresher after a day in the sun. I might have to take a trip out there in the off-season when I'm feeling homesick!
The Rockaways are still recovering after Sandy, with major portions of the beach undergoing construction due to erosion. Looking forward to next summer when the entire beach is open!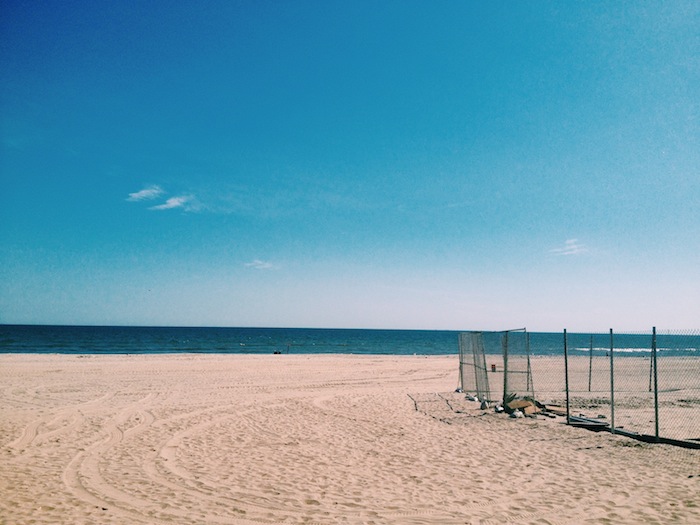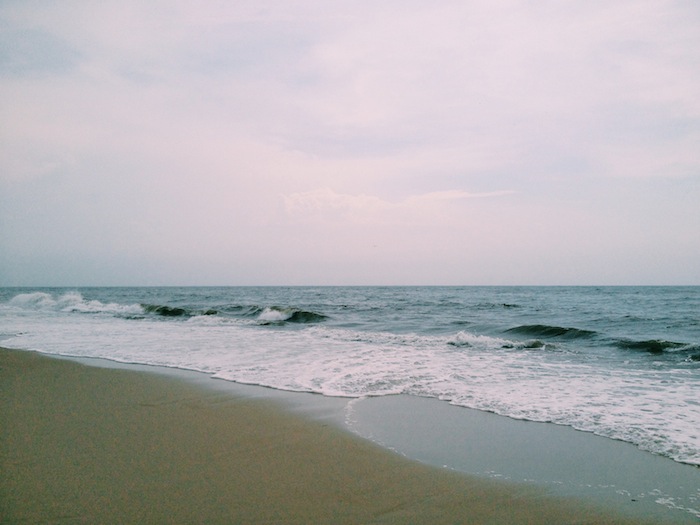 On an overcast day in August, we took a risk and headed out to Jones Beach. Of course, we all forgot to bring sunscreen–and the sun promptly came out as soon as we laid down on our beach towels. One of the best options for a beach day trip from the city if you have a car!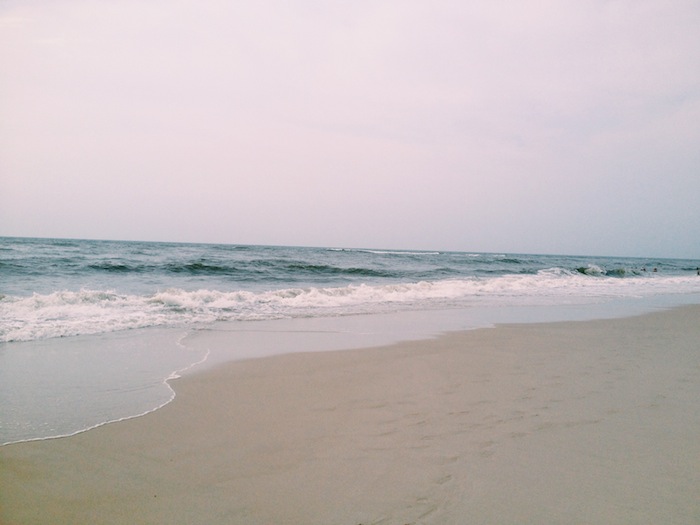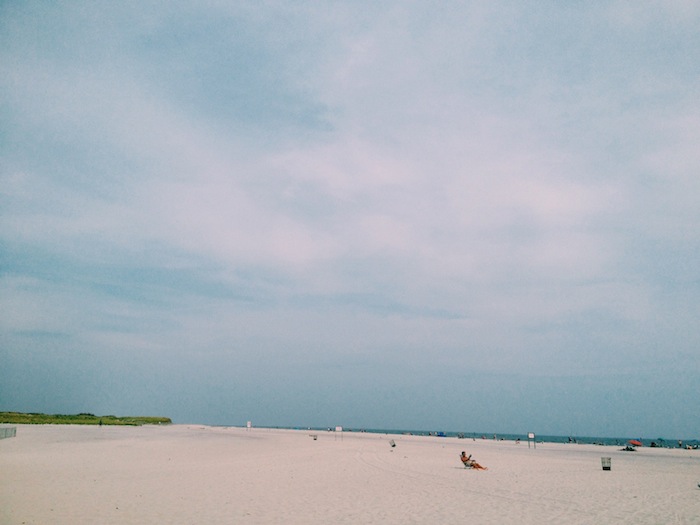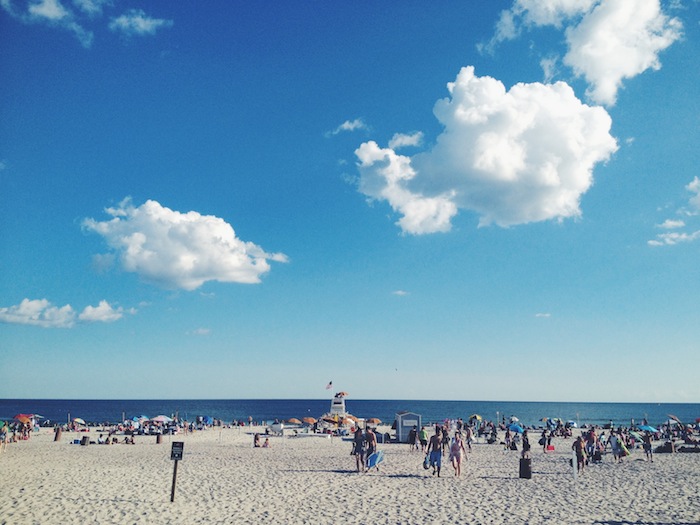 Another great (and fitting) option for those with a car is Robert Moses Beach: Robert Moses is the politician who worked to implement highways instead of public transportation to New York's best beaches.
What's your favorite New York beach escape?