Postcard from Coney Island
Coney Island was on my list of "things to do this summer" but somehow, I didn't make it there until the very first day of fall. Luckily, the weather was perfect for an afternoon of reading on the beach, strolling along the boardwalk and indulging in a hot dog and lemonade from Nathan's.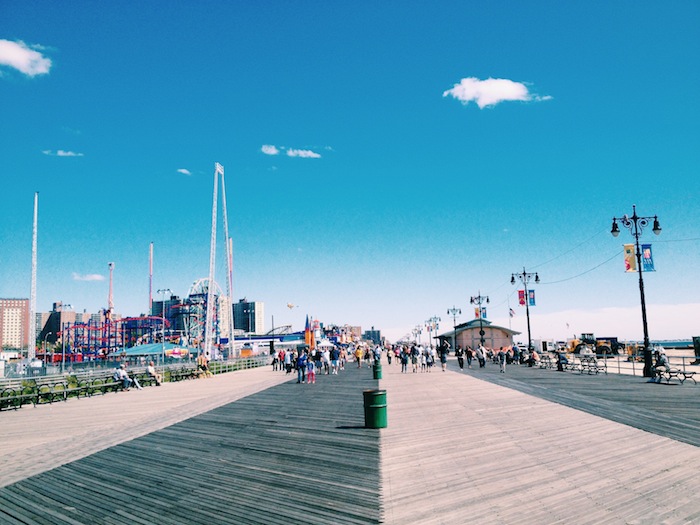 Coney Island is very much what you'd expect it to be: old-fashioned carnival games, a rickety roller coaster and Ferris wheel, crowds of children, vintage signs hawking hot dogs and lemonade and cold beer. The whole thing felt like a step back to a simpler time that you don't quite want to take: the rides seemed a little bit too rickety (and expensive!), the relative charm of the boardwalk surrounded by an unsavory neighborhood.  In many ways, it's still very Brooklyn: the vast majority of people on the boardwalk were Hasidic Jewish families. In other ways I couldn't believe that this was the same borough that I live in: sitting in the sunshine and staring at the surf with my toes in the sand felt so far away from my tree-lined street in Williamsburg. While I don't think I need to head back to Coney Island anytime soon, I'm still glad I went to the "Brooklyn by the Sea": it was nice to see such an iconic part of New York with my own eyes.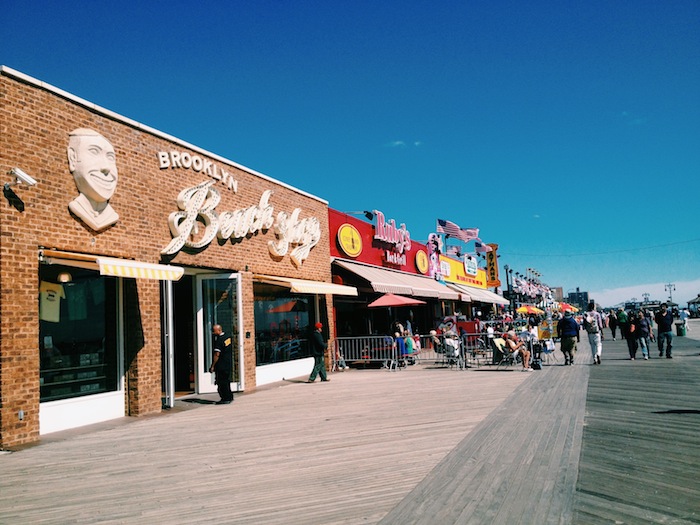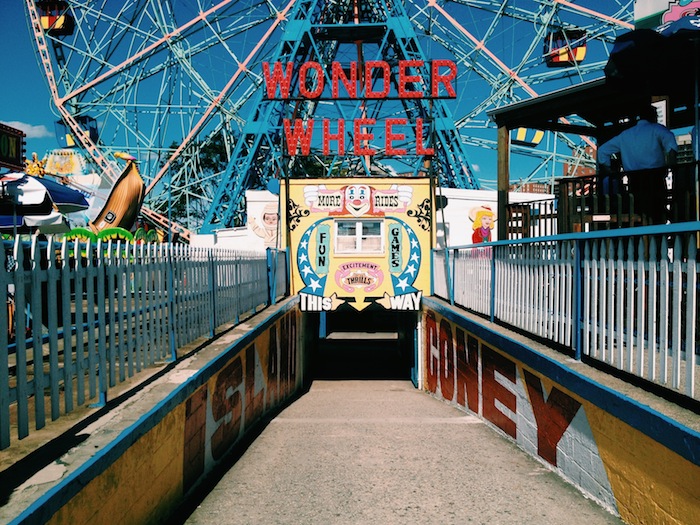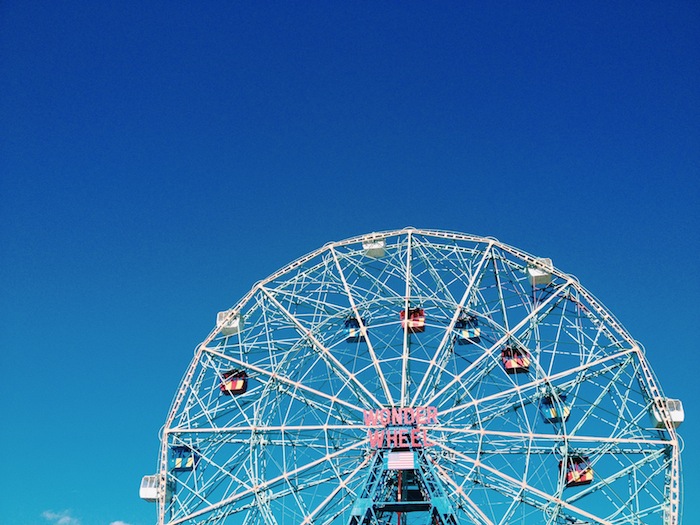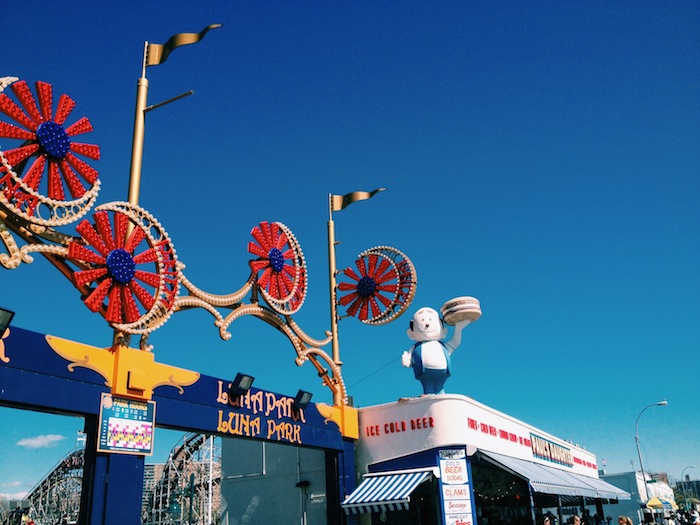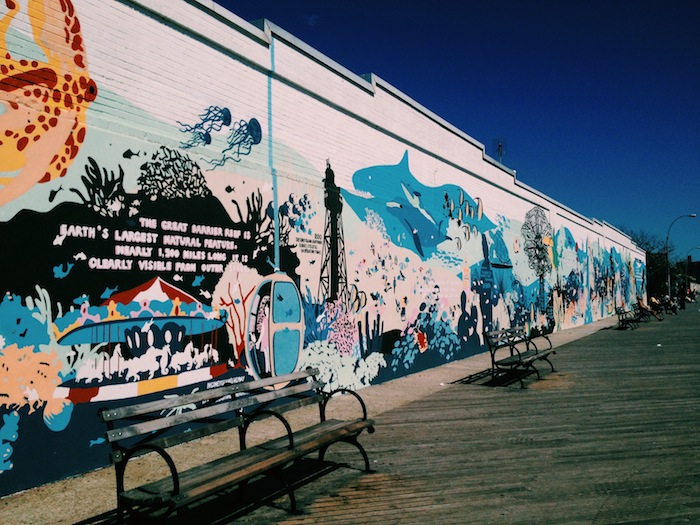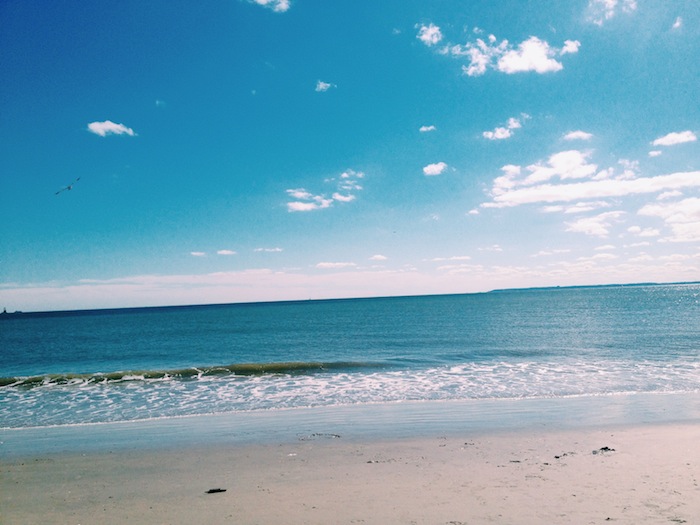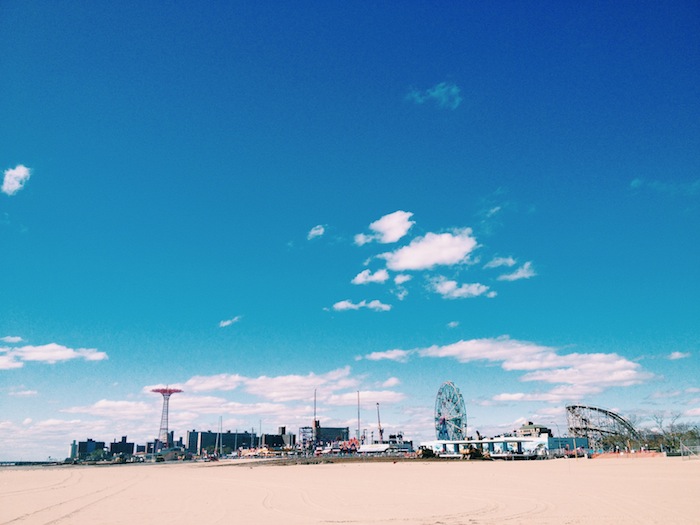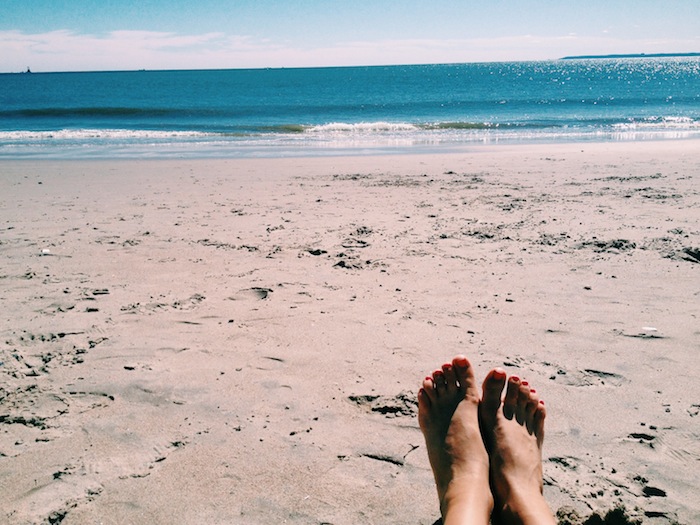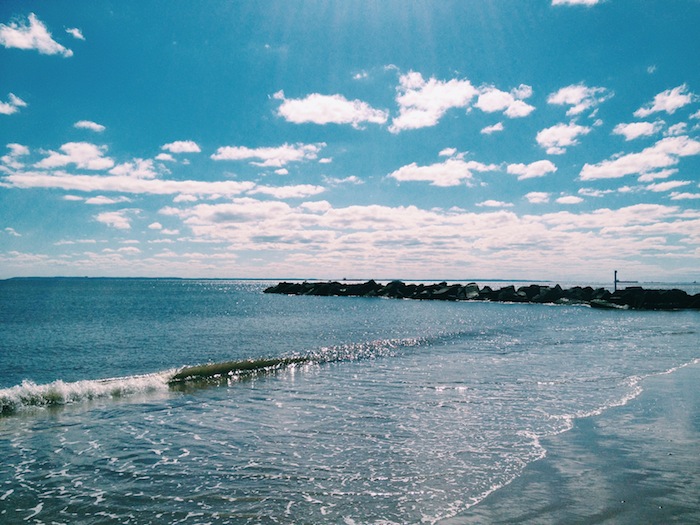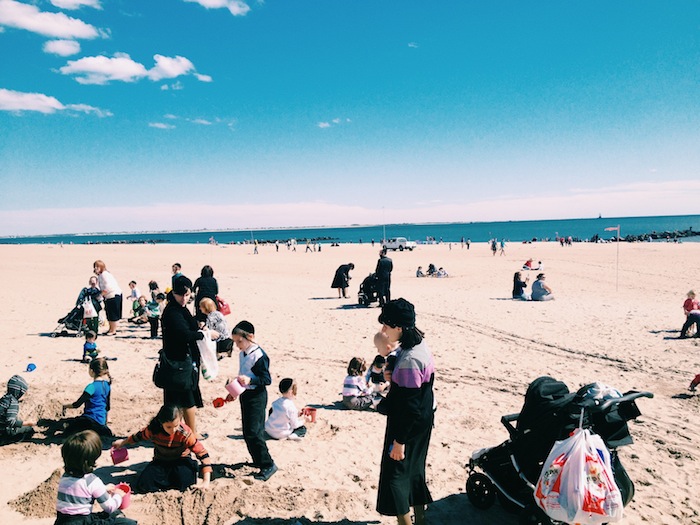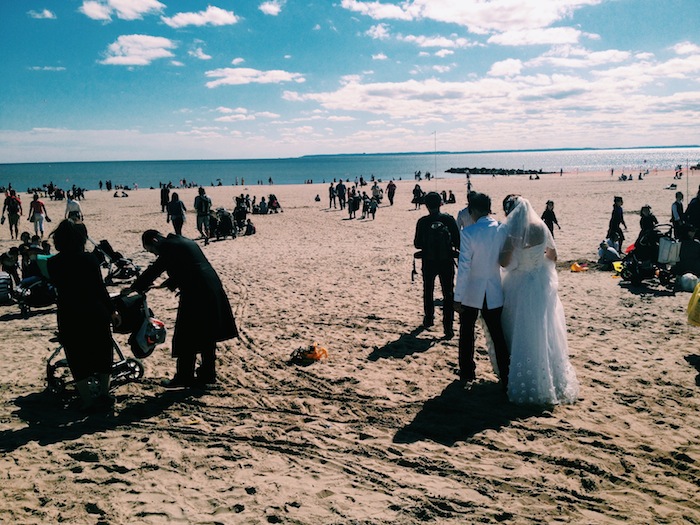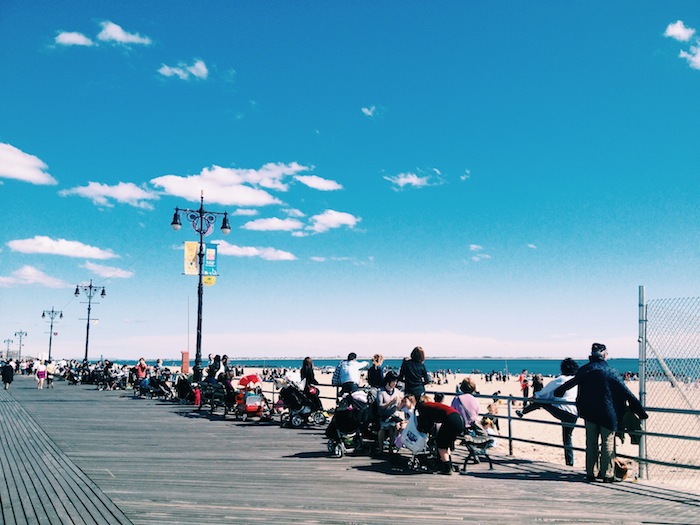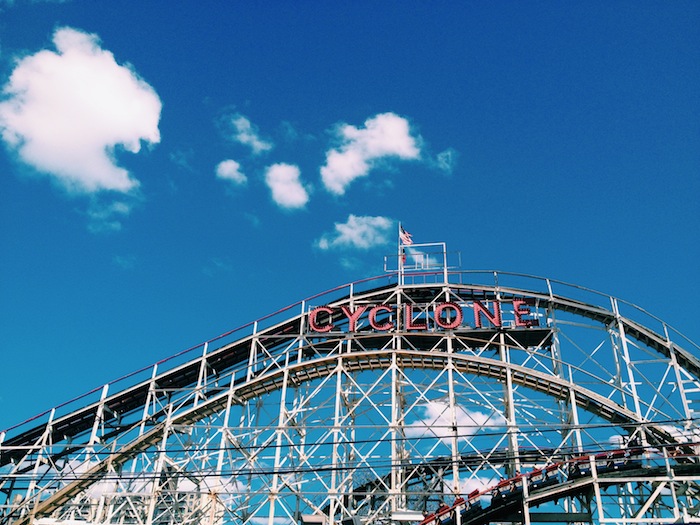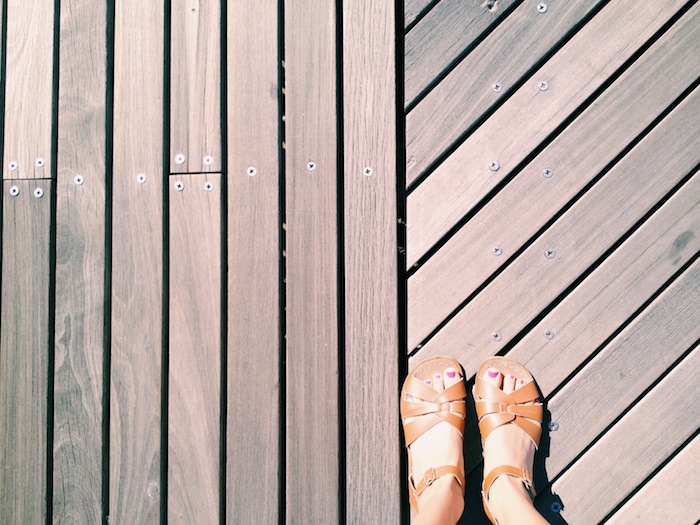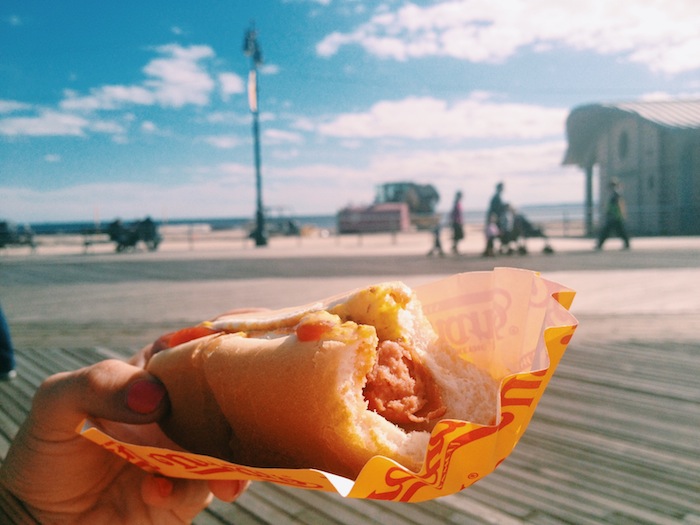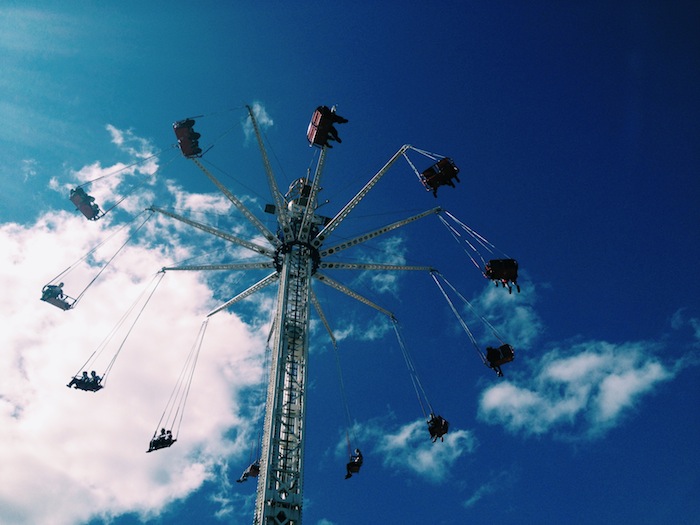 What's your favorite photo of Coney Island? Have you visited before?