Postcard from Chelsea Piers Golf Club
I grew up with the Golf Channel on in the background. My parents are both avid golfers (my dad just won the super senior Championship at their country club–just two years after winning the general club championship, and less than six months after major shoulder surgery!). Although I have vague memories of a set of miniature hot pink clubs as a kid, I resisted playing golf as soon as I started getting serious about soccer. No talk of college scholarships could sway me: I was committed to playing soccer–until I tore my ACL and MCL when I was 14. After a year of rehab, I turned to tennis and lacrosse–and then, my junior year of college, I interned at sports section of the Colorado Springs Gazette. Part of the reason I was hired was to help cover the U.S. Senior Open at The Broadmoor–and so I decided to take golf lessons for the summer. While I've been sporadic since then–my mom constantly tells me that the key to being good at golf is repetition–I still enjoy a day on the range.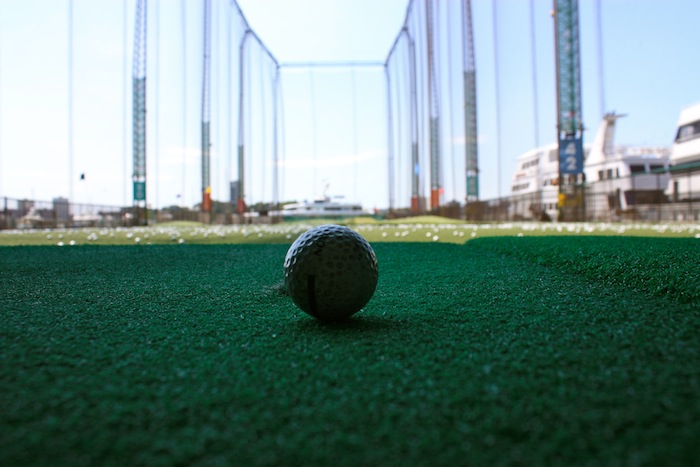 Golfing isn't an easy hobby in New York City. It doesn't come cheap or convenient, and it's not as fun to lug clubs on the subway as it is to throw them in the trunk of a car. The one exception to this is the Golf Club at Chelsea Piers.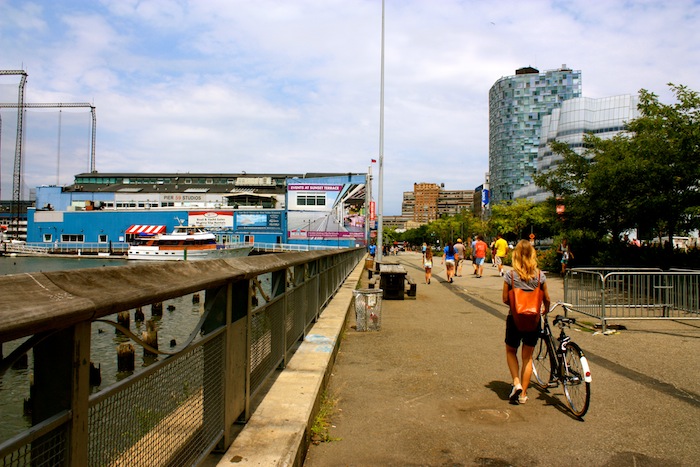 Located in the heart of Manhattan on the Hudson River, the sports complex offers 52 hitting stalls on four levels–complete with wide-open views across the river.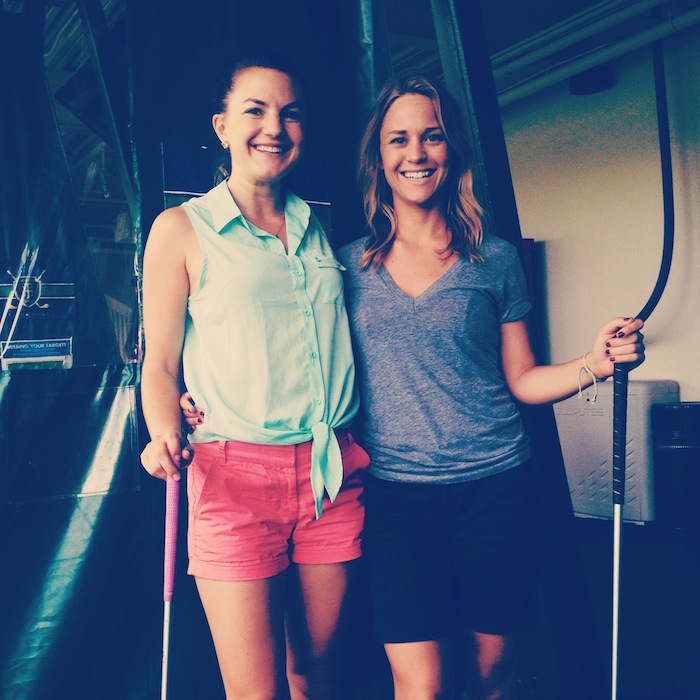 My friend Aly and I were determined to make our fathers proud on this Sunday outing. While it quickly became clear that we hadn't practiced in far too long, we still had a blast. It's easy to rent clubs and the dress code is pretty lax: thank goodness, since my clubs, shoes and favorite golf skort are all collecting dust in my parents' garage.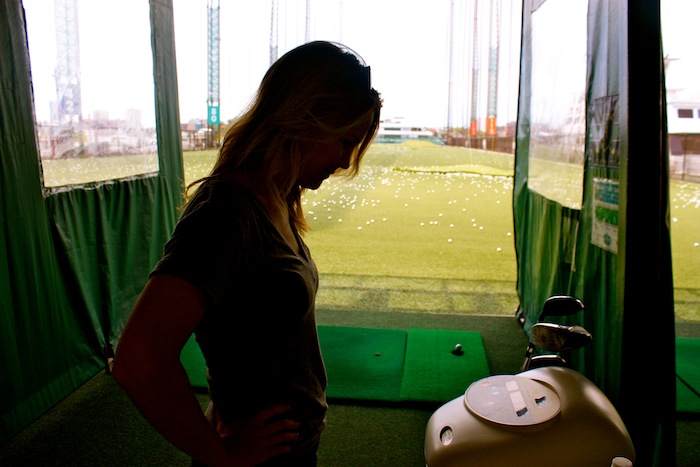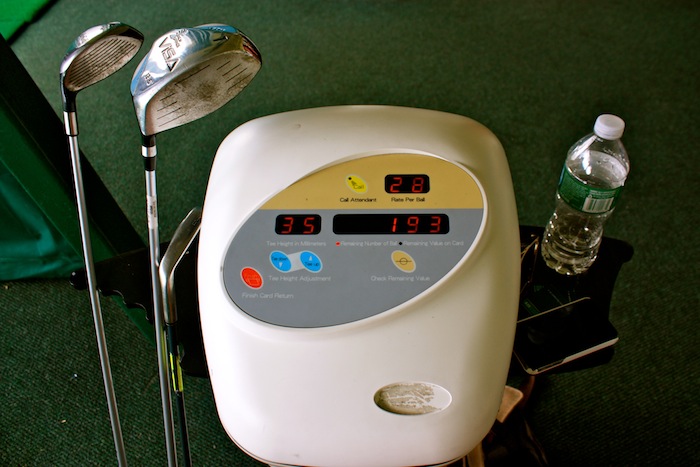 The highlight of the experience is totally the fully-automated ball tee-up system: the ball appears on the tee just like magic!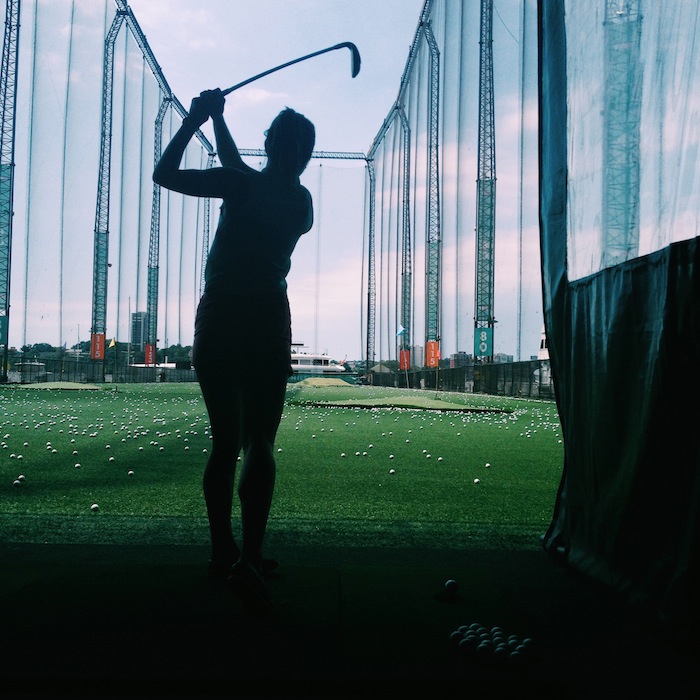 Even if I do need to work on my form, I can't wait to go back! I never thought that I'd be able to work on my golf game while living in New York City, but Chelsea Sports Club offers lessons, social events and excursions to area golf courses. I need to brush up on my skills before I hit the course when I visit home.
And for the single ladies: the driving range is a killer place to meet clean-cut, active guys (just saaaaaayin'!).
Have you ever golfed somewhere like Chelsea Piers before?
Note: the Golf Club at Chelsea Piers kindly offered me a complimentary visit, but all opinions are my own.