Date night: Statue of Liberty sunset sail
There are plenty of "touristy" things in New York City that are popular with the locals: Friday nights on the rooftop at The Met, brunch in a sunny cafe in West Village, strolling the streets and shops of SoHo. But visiting the Statue of Liberty? In most cases, that's reserved for out-of-towners: it's not exactly something you need to do twice.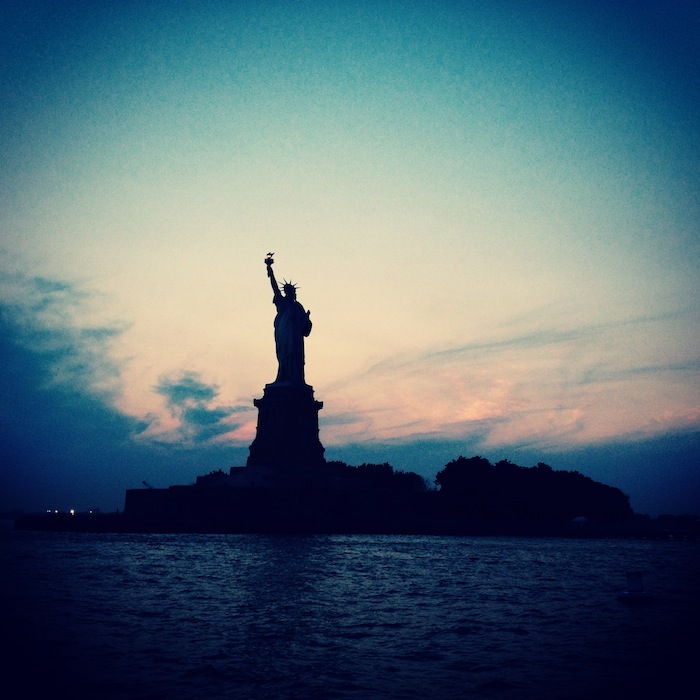 Except, possibly, when you're sailing to Lady Liberty. There's something special about being out on the water in New York City: the gentle breeze, the faint smell of saltwater, the usually ubiquitous concrete and buildings and noise a distant backdrop. Instead of the routine happy hour in a crowded bar, we opted to have an evening drink (or two) on Clipper City with Manhattan by Sail. Sipping a cocktail while watching the sun set over the Statue of Liberty and the skyscrapers start to sparkle in the dark: it beats even the swankiest speakeasy any day.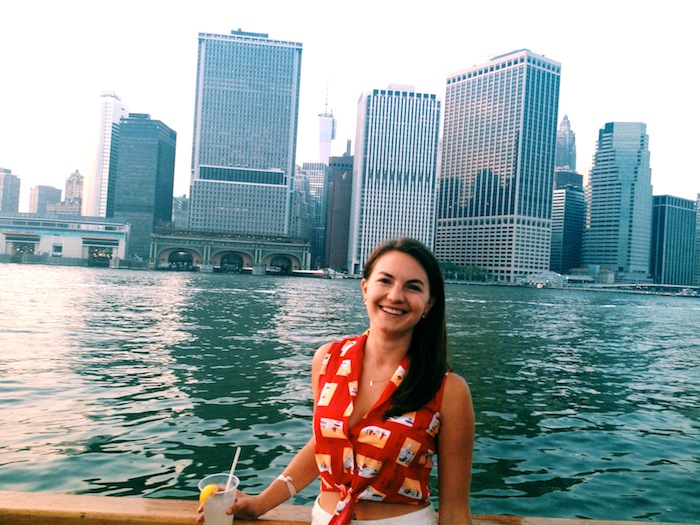 That top is actually vintage Liz Claiborne–complete with photos of sailboats and sprinkled with the words Nice, Cannes and St. Tropez. When I spotted it in a Brooklyn thrift shop, I couldn't resist!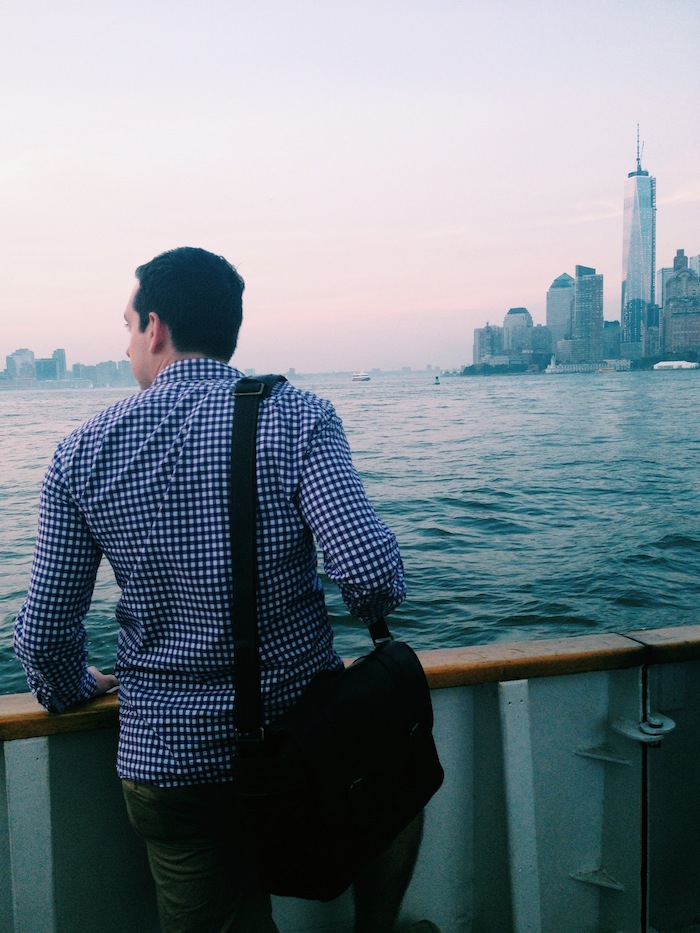 Gamely acting as bag model for ONA Bags: my "professional" Instagram gig!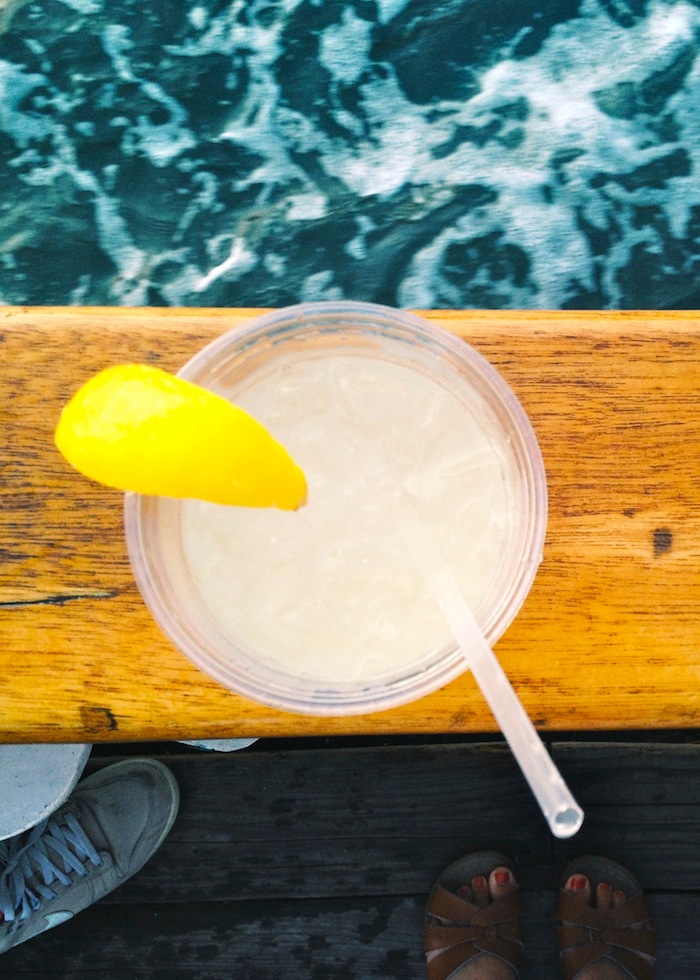 Pear vodka lemonade, Saltwater sandals and sailboats: summer!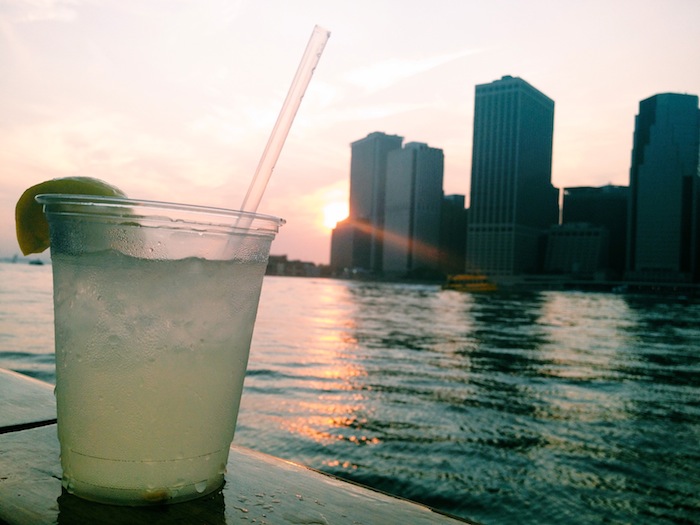 A wedding actually took place when the boat stopped at the Statue of Liberty during the sunset. What a backdrop!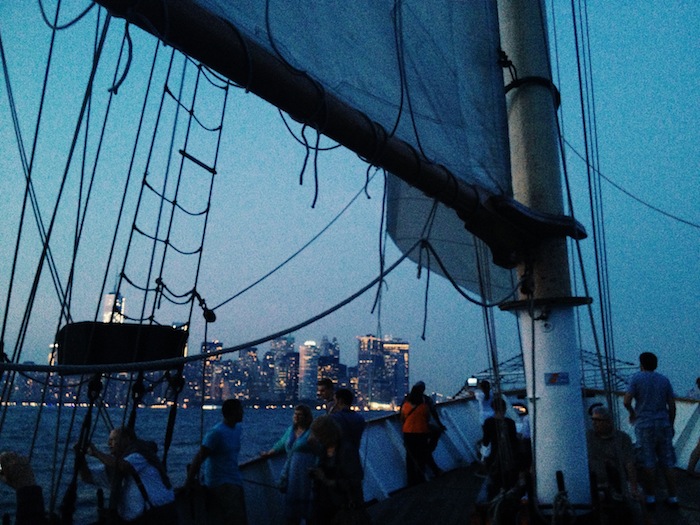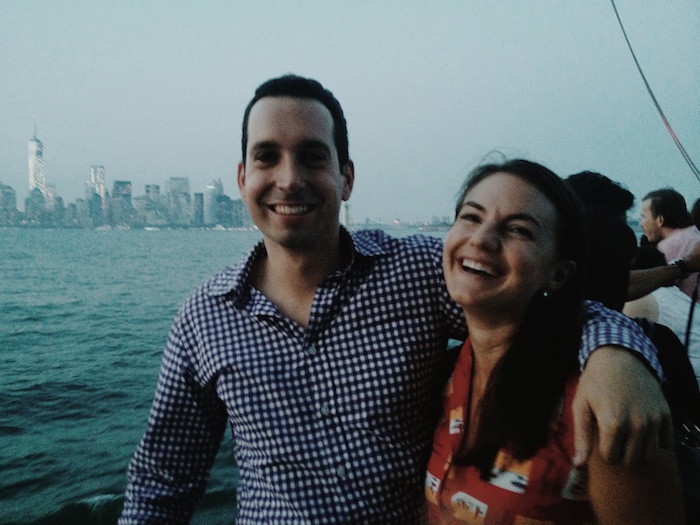 Special thanks to this guy for agreeing to go on another date with little to no idea of what was involved!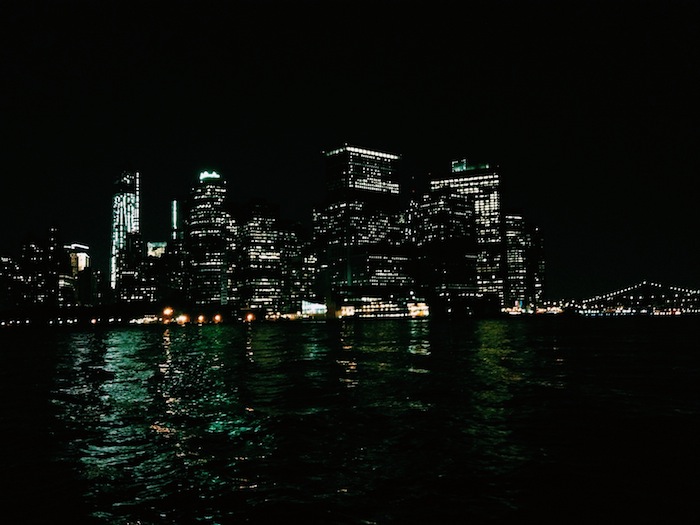 Manhattan by night: isn't she a beaut?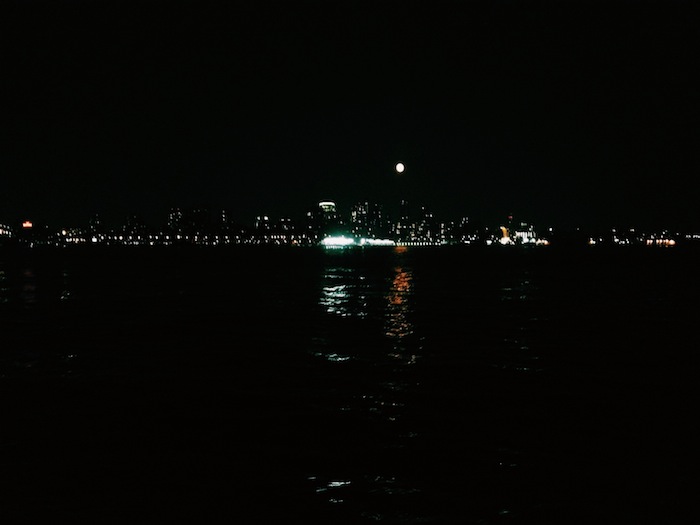 How crazy was the moon? One of the highlights of the sail was our first glimpse of an eerily orange moon rising.
Have you ever been sailing in New York City?
Note: Manhattan by Sail kindly offered me a complimentary tour, but all opinions are my own.