Date night: magic show!
When I was in middle school, I took part in a program at the local university that offered a variety of "college-type" courses for advanced students. Although I remember struggling through algebra, most of the classes I took were fun: photography (which included making a pinhole camera and developing in a darkroom), drawing (you wouldn't know it by looking at my current stick figures) and magic through science.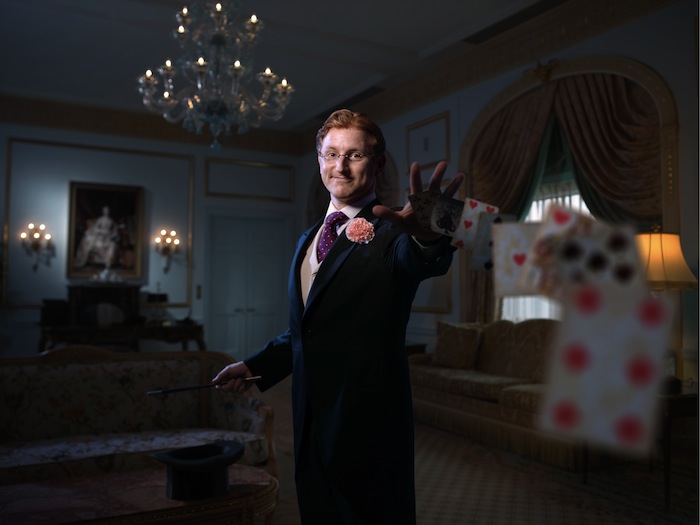 Even though the magic class focused more on the surprising reactions you can create through science, it still instilled in me a love of illusions. Between that and a voracious appetite for Harry Potter books, I've always been willing to "believe" in magic. So when I had the opportunity to see Steve Cohen, the Millionaires' Magician, at the Waldorf Towers–I wanted to be dazzled, and I wasn't disappointed.
First of all, the show is in a private residence at the Waldorf Towers, which are the apartments connected to the iconic Waldorf Astoria. This is the building where the President stays when he visits New York, and we were in the residence of the Crown Prince of Saudi Arabia. Kind of a big deal. Plus, there's a dress code: cocktail for women, jacket and tie for men. Totally adds to the swanky vibe.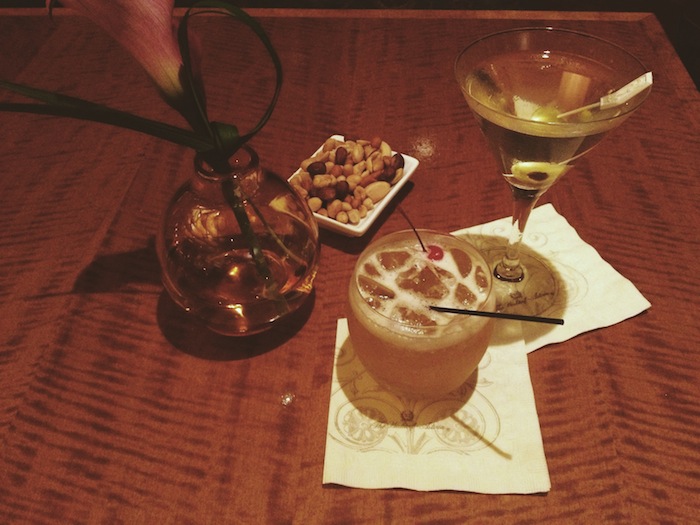 We got there a little bit early, so decided to have a drink in the Waldorf Astoria hotel bar. Honestly, this was one of my favorite parts of the night: we looked super classy, and we treated ourselves to a dirty martini and an Amaretto sour. Such a nice change from pints of beer in Williamsburg dive bars!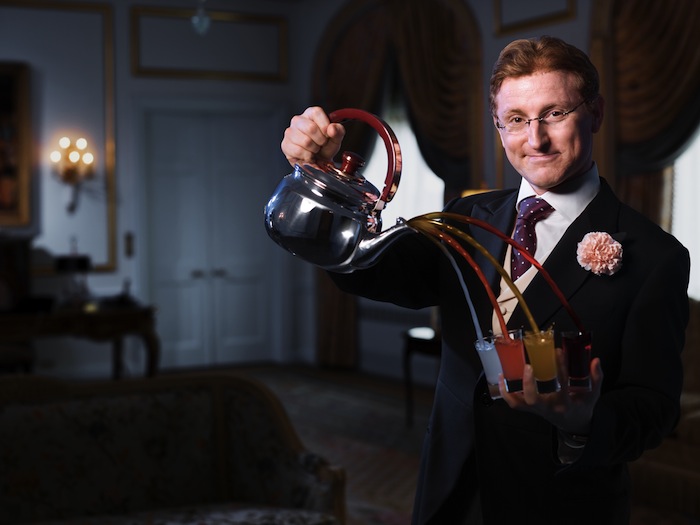 Once we went up to Steve Cohen's private residence, we joined about 30 other people in chairs in the living room and the show began. I don't want to give the whole show away (!), but I will share the act that totally blew my mind. As soon as you sit down, you're asked to write your absolute favorite drink on an index card and then pass it to the side and down so that one person in the front row has a stack of all the cards. Then someone from the audience randomly pulls out five of the index cards, and another audience members give four out to people in audience and sticks the last one in his jacket pocket without looking. Then Steve pulls out this silver teapot, and proceeds to pour out the drink on the four cards–a shot of mai tai, ruby red grapefruit juice, merlot. And my card read margarita–I can totally vouch that I drank a shot of tequila, lime and triple sec that was magically poured from a teapot right in front of me (the same teapot that just poured a mai tai, grapefruit juice and glass of merlot). Then the guy with the card in his jacket pocket went up and poured out the drink that was on his now-revealed card: an iced vanilla latte! Absolutely mind-blowing.
There are all sorts of other crazy card tricks and mind reading–I have no idea how he does it, but it's impossible to leave without feeling like you've seen a true magician at work. For the same price as a show on Broadway, you have an evening that truly can't be replicated anywhere else: highly, highly recommend if you're looking for a New York City activity to brag to your friends about!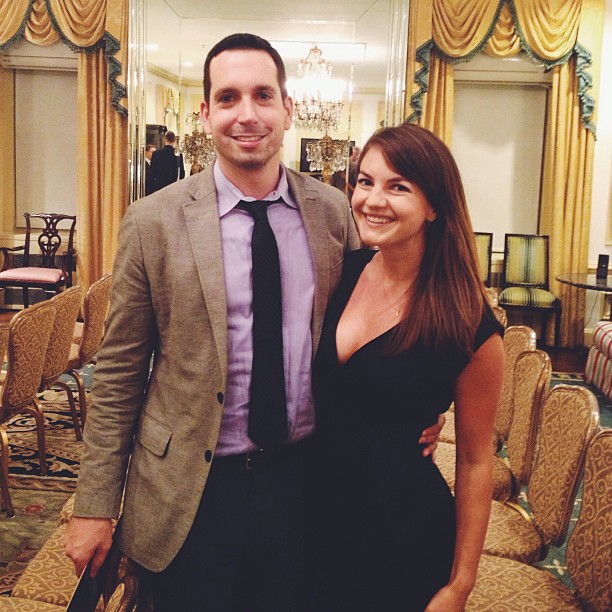 Special thanks to this guy for getting dressed up on a Friday night!
Note: Steve Cohen kindly provided me with two complimentary tickets to the show, but all opinions are my own. Photos of Steve Cohen courtesy of Chamber Magic.