The ultimate Iceland road trip
A road trip is without a doubt the best way to see Iceland. The country is stunning, but it's sparsely populated. There are public transportation options, but they stick to the Ring Road. This is a country that gets better the farther you go from "civilization": the most spectacular thing about the scenery is possibly the solitude.
And the absolute best way to do a road trip in Iceland is in a campervan. Our Kuku Camper–quickly nicknamed Horatio for the eye-catching mural of our favorite CSI Miami detective on the side–quickly felt like home. It was literally where we spent all day and night: driving, eating, reading, sleeping.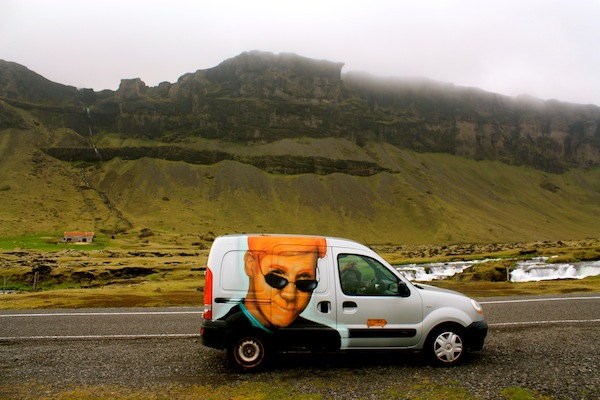 The Law of Survival states that you can stop on any man's land for a night (and eat anything that grows on that land). That means that it's completely legal and acceptable to sleep in your car, whether you're on private property, a national park or a designated rest stop.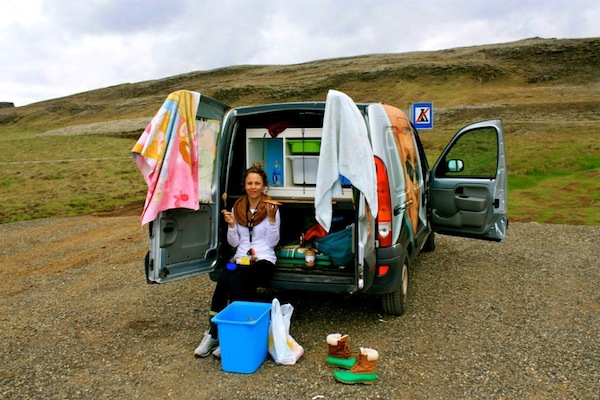 And during the season of the "midnight sun," it's easy to drive practically all night. After driving until almost 11 p.m. and crashing on a private driveway just north of Jokalsarlon on the first day (logging a solid 8 hours of driving from Reykjavik), we committed to stopping earlier and enjoying the scenery the next few nights. We'd quit driving around 8 p.m. and find a good place to park: one night, it was a delightful double waterfall, the next it was the black sand beaches of Vik. We'd have a can or two of Polar Beer, read magazines (we laughed as we read Vanity Fair, Vogue and New Yorker–how out of place were we in the Icelandic countryside), and then finally pull the  curtain closed and get some sleep.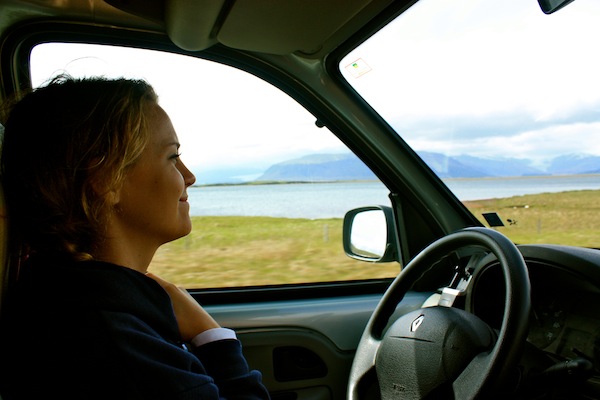 We popped into gas stations first thing in the morning to use the bathroom, fill up with gas, charge our phones and get a nice steaming cup of coffee. Most gas stations had impeccable bathrooms, a spare outlet and at least one free refill on coffee.
Next stop was the nearest city's public pool. Iceland is big on hot springs, hot tubs and saunas: if a town is big enough for a grocery store, it likely has a public pool. It only costs about $4 for entry, and that generally includes a lap pool, two hot tubs at different temperatures, a sauna and a public shower. The best start to the morning, and such a cooler experience than just paying for a public shower at a campground. Our favorite was the public pool in Hofn, complete with two waterslides.
We drove throughout the day, with frequent stops to the side of the road: a stunning waterfall, a field of blooming purple lupines, a sheep and her two baby lambs. Often, we could just stop in the middle of the road to take photos of the scenery: there weren't any other cars around.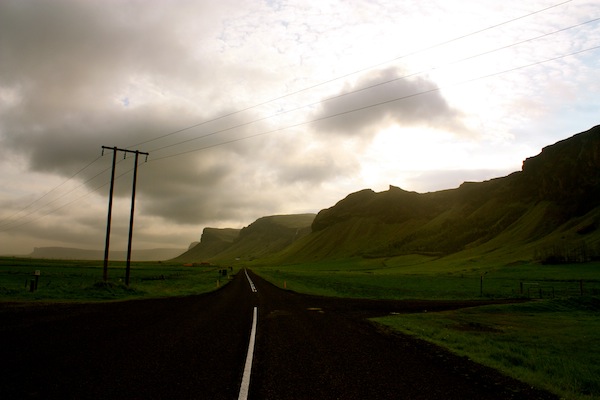 Navigating in Iceland is almost too easy: stick to the Ring Road. Route 1 goes all the way around Iceland, so it's practically impossible to get lost. That said, don't be afraid to explore! Each time we went off the Ring Road, we found the most spectacular waterfalls and natural hot springs—with absolutely no one around.
We'd heard that food in Iceland was quite expensive, so we stocked up on snacks in the States. Trail mix, almonds, jerky, wasabi peas, instant oatmeal, raisins, Clif Bars and Lara Bars: it's not exactly glamorous, but it kept us satisfied. Especially once we realized that people weren't exaggerating about cost of food: we split a bowl of average beef stew at a rest stop that cost $20.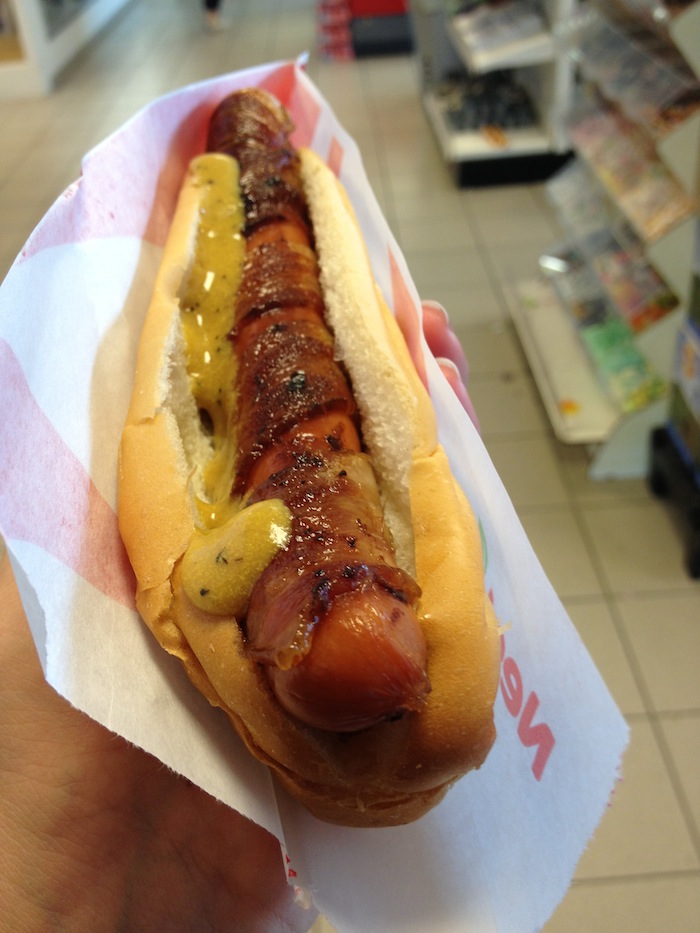 The most iconic Icelandic road trip food has to be the hot dog! Sold in gas stations, they cost $4-5 but are well worth it. My personal favorite was a bacon-wrapped hot dog in a warmed bun with mustard, raw onions and dry onions. Followed with a soft serve (they have caramel dip!), it was our standard "meal" of the day.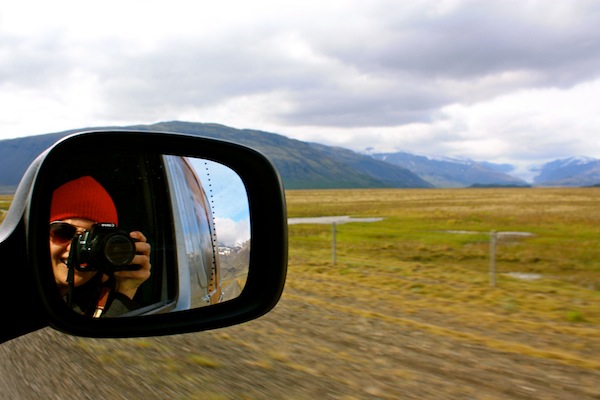 We had a 300 kilometer per day limit, and we arrived back at Kuku Campervans with 6 kilometers to spare. The man who checked us back in congratulated us–he'd never seen someone come so close to the limit without going over.
To me, that sort of summed up just how perfectly this road trip went. We went into it with absolutely no plans: we decided at the last-minute to drive all the way to  Jokalsarlon on the recommendation of  a few guys at the Blue Lagoon and we discovered most of the hot springs via a local's recommendations. We weren't afraid to go off the road well-traveled, and we were well-rewarded for it.
 Note: Kuku Campers kindly provided us with a discount on our campervan rental, but all opinions are my own.