Do, Eat, Drink: Brooklyn
 I'm not a "New Yorker" by any means, but I've lived in the city long enough to host quite a few visitors, plan several days of fun and start to find my favorite local haunts. Here are my favorite things to do, eat and drink in Brooklyn: I'll update it whenever I find something new and noteworthy!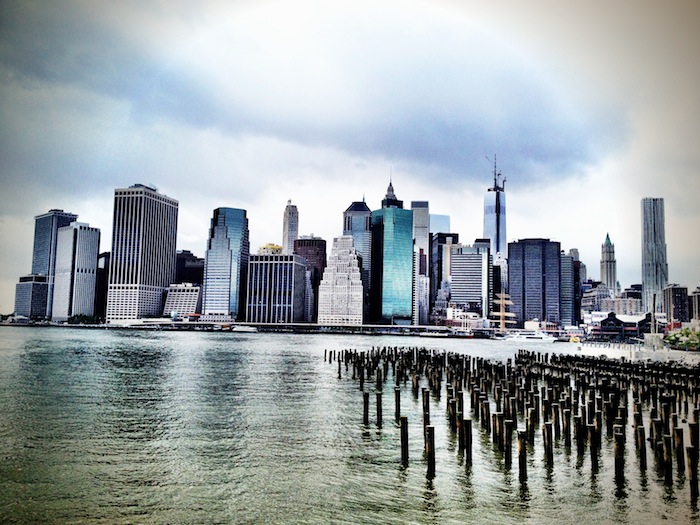 // DO
Brooklyn Heights Promenade
A lovely walk along the water with stunning views of Manhattan.
Fulton Street in Fort Greene
There's a corner in Fort Greene that is just overwhelming with its colorful goodness: a solid sunny afternoon plan involves grabbing a burrito (although they're so healthy, we nicknamed them "Cuban paninis") and a frozen pina colada in Cafe Habana's delightful courtyard, ogling at the awesomely vibrant Biggie mural, wandering the (air-conditioned) stacks at Greenlight Bookstore and grabbing a sidewalk pint at Der Schwarze Kölner.
Brownstones in Brooklyn Heights
Cobblestone streets, window flower pots, towering trees: this neighborhood always makes me feel like I'm ages away from Manhattan. I like to head down here without any real agenda other than to wander, and perhaps rest my aching feet in the window seat at River Deli (with a glass of red wine, of course).
See the skyline from the Greenwood Cemetery
I adore the serenity of a cemetery: quiet and well-kept, I always enjoy a nice reflective walk through the tombs. The Greenwood Cemetery is particularly lovely to visit because it's also the home of the highest point in Brooklyn–and a very cool view of the Manhattan skyline.
Walk across the Brooklyn Bridge at sunset
It can get crowded, but it's still such a romantic experience!
Relax at Brooklyn Bridge Park
One of my favorite places to take off my shoes and read a book.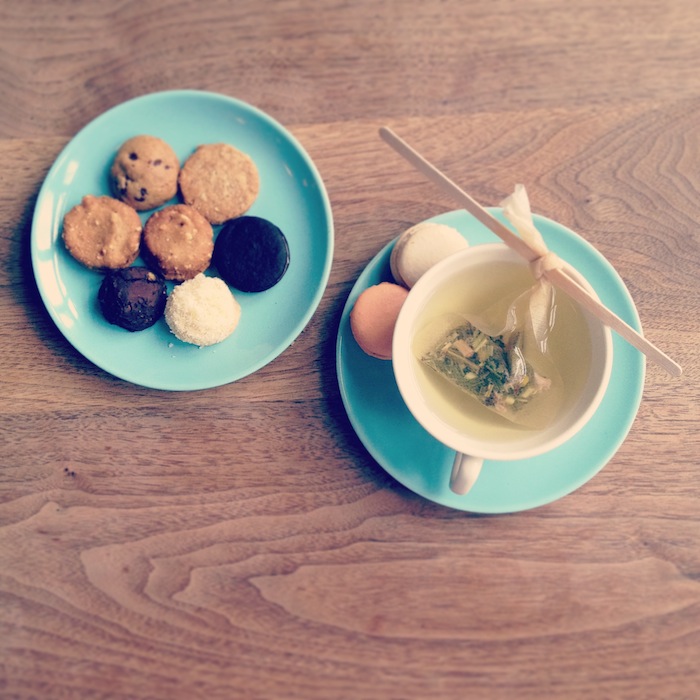 // EAT
One Girl Cookies
The One Girl Cookies in Cobble Hill is the sweetest for a tea and cookie break!
Buttermilk Channel
The short rib hash is to die for, and the mimosas aren't too shabby either. It's definitely a "Brooklyn brunch" scene–lots of kidlets around!–but Buttermilk Channel is on my short list of breakfast favorites.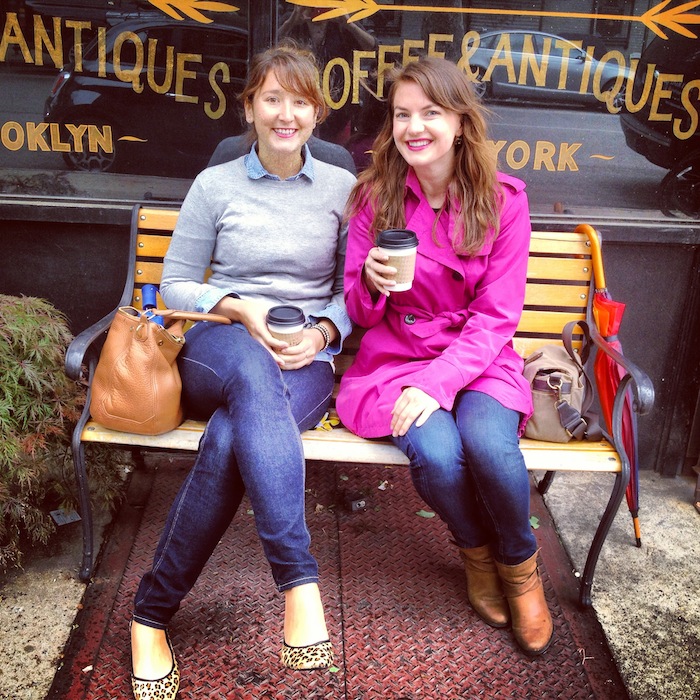 // DRINK
Black Gold Records
No lattes here, but a killer record and antique shop that does a mean pour-over coffee and spicy hot chocolate. The perfect pick-me-up!