Postcard from the Dead Sea
Out of all the places on the itinerary in Jordan, the Dead Sea was the one about which I was most excited. It's no secret that I love beaches, and the Dead Sea seemed the ultimate beach experience: water in which you can never sink, clay that can heal your skin.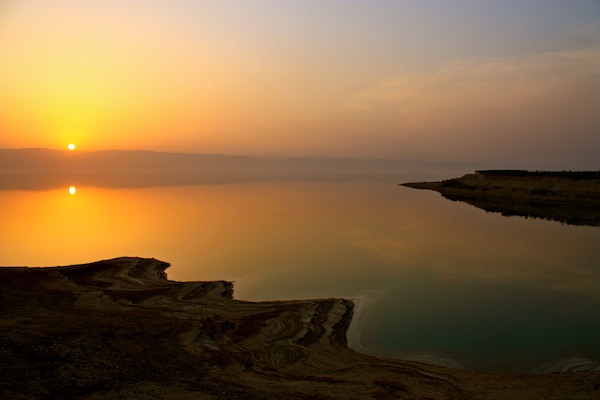 We only had one afternoon to relax at the Dead Sea, which is my only complaint: I could have stayed here for days. It didn't hurt that we were staying at a fantastic resort, but the real draw was the crazy feeling of floating in the Dead Sea. It's truly indescribable, something that you have to experience yourself to be able to wrap your head around it. But even if you're not in the water, the Dead Sea still provides a stunning setting for sunrise, sunsets and all the hours in between.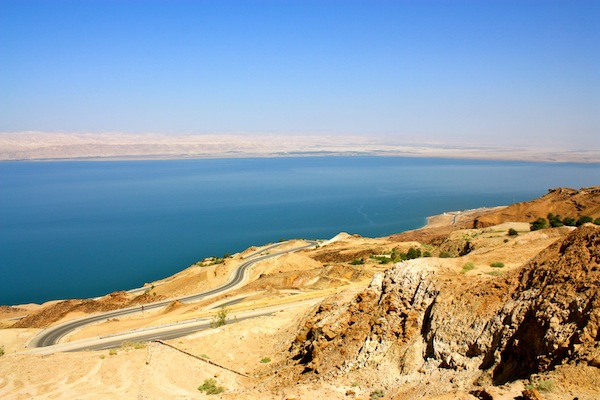 This is the view as you twist out of the Ma'In Hot Springs resort on the road back to Amman: not exactly a bus ride you want to sleep through.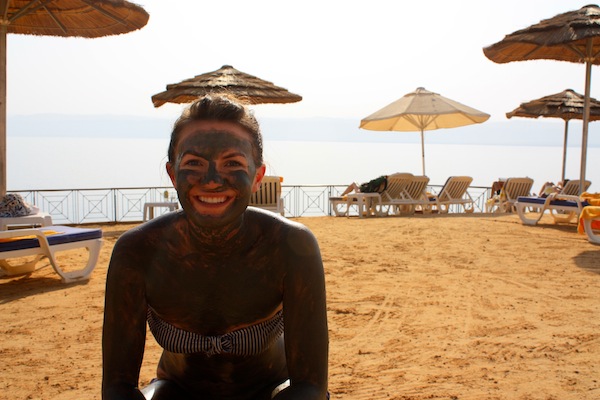 Slathering yourself in mud seems like a touristy thing to do, but it's no gimmick: my skin felt so incredibly soft after washing it off! I bought a few Dead Sea spa products that promised to recreate the same effects at home–and while they're quite nice, they're not nearly as good as the real thing.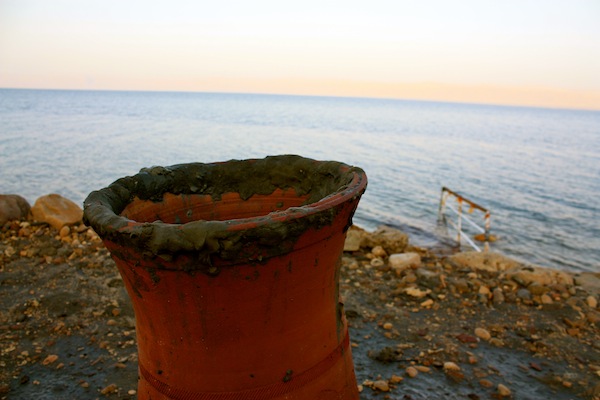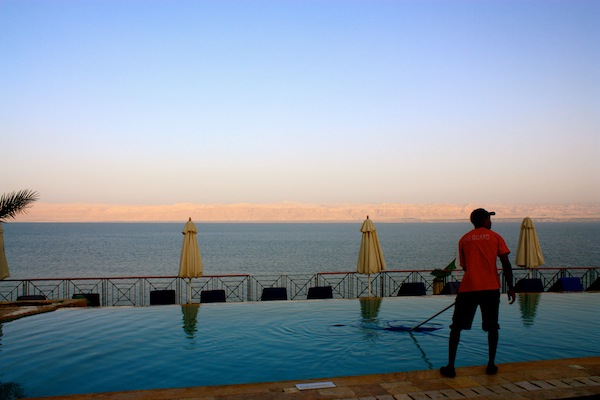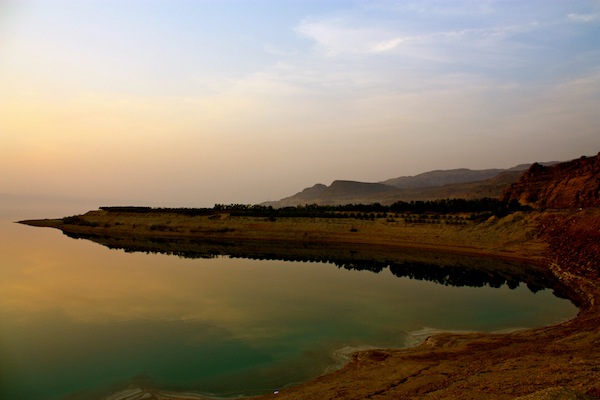 Sunset reflection perfection.
The pools at the Movenpick Dead Sea resort were spectacular: what a view!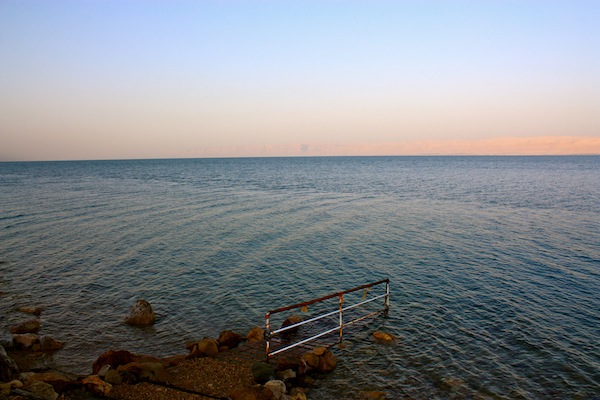 Note: I was a guest of the Jordan Tourism Board, but all opinions are my own.
If you want to see more of Jordan: check out the best of Jordan, via Instagram.