Postcard from HARPA
While the architecture in Reykjavik is charming, colorful, functional–it's not exactly cutting-edge. The one exception is HARPA. Finished in 2011, it was originally part of a redevelopment effort that was abandoned when the financial crisis devastated Iceland in 2008. Although the completion of the structure was uncertain, the government decided to fully fund the rest of the building to create Reykjavik's purpose-built concert hall.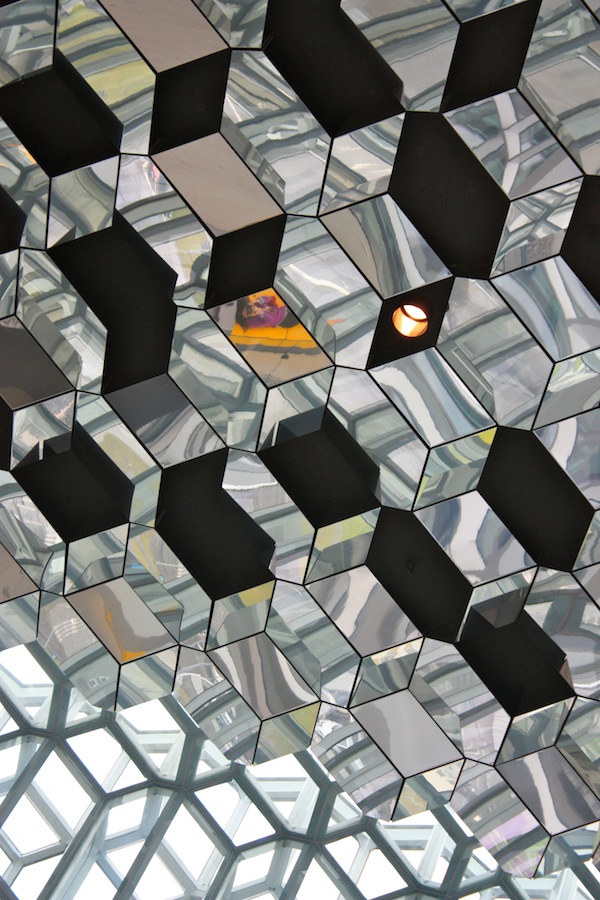 Although it's surely incredible as a music venue, it's also just a beautifully interesting building. It's free to enter and it's a dream to photograph: all angles and glass and perspective, we spent hours wandering around with our cameras and iPhones. We stumbled across a string quartet practicing in a corner, flipped through a stack of Icelandic books in a music shop, ate a snack on the couch. One of the most unexpected surprises in this capital city.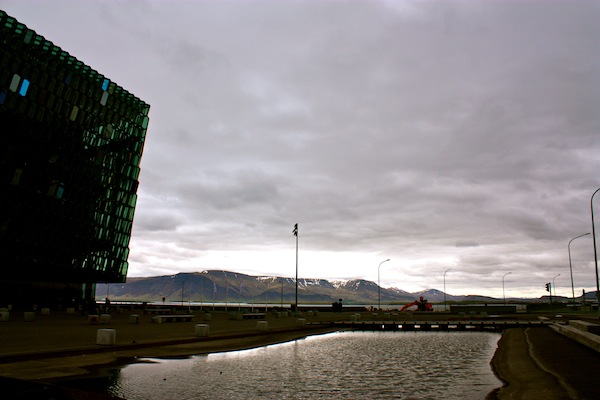 How awesome would one of these shots be as a cool canvas print? I love the geometric shapes and the abstract nature of the shots: you can't quite tell what's glass, what's the sky, what's a mirror or a window. I love decorating with those prints of those little details that you can't quite place: the latch on a brightly colored shutter in Nice or  a close-up of the base of the Eiffel Tower. I'm planning on getting a couple of cheap prints made up of these to decorate my living room: they're perfect conversation pieces, just like the entire HARPA structure.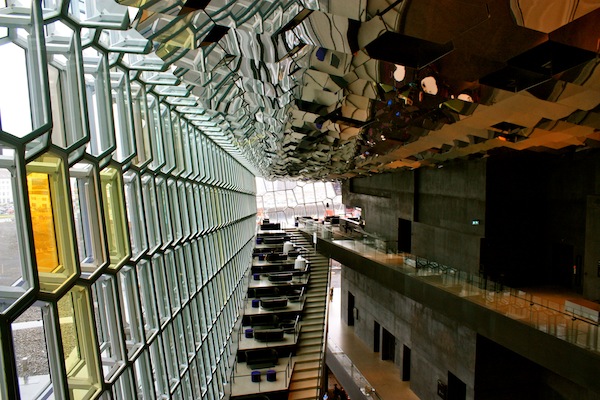 What's your favorite photo of HARPA?