Tales of Jordanian hospitality
I'm not one for taking photos of people. I prefer to blend into the crowds and the coffee shops, wait for that magic moment when everyone shifts for a split second and I can capture an unspoiled landscape or the blur of urban energy. I'd rather watch the barista, the market vendor, the security guard–their mannerisms, their conversations, their smiles–than actually interact with them.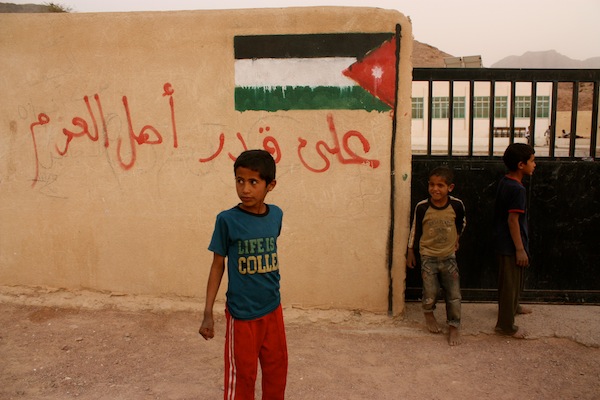 I can usually get away with that, with observing and reading my book and hiding behind my viewfinder instead of interacting. But one of the first things I noticed in Jordan was that the friendliness was overwhelming and the hospitality impossible to ignore. Here are a few of my favorite characters from around the country: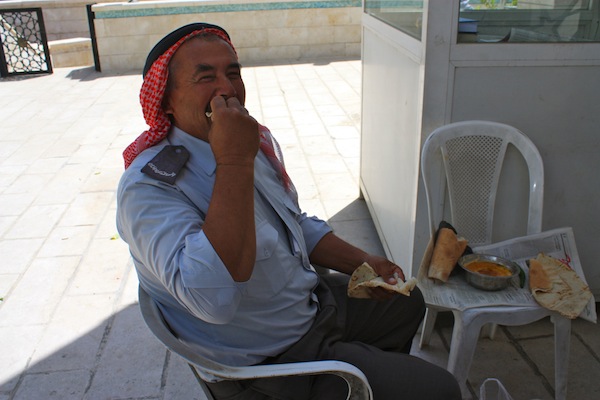 The security guard
When we were leaving the Blue Mosque, we came across this guard eating his lunch. Instead of being annoyed by the group of tourists brandishing DSLRs and iPhones, he grinned and chatted with our guide. When I went to take a photo of his deliciously traditional lunch–pita bread and hummus–he immediately handed me a piece of pita bread to try. At first, I demurred, but he insisted–and it was some of the best I ate in the country.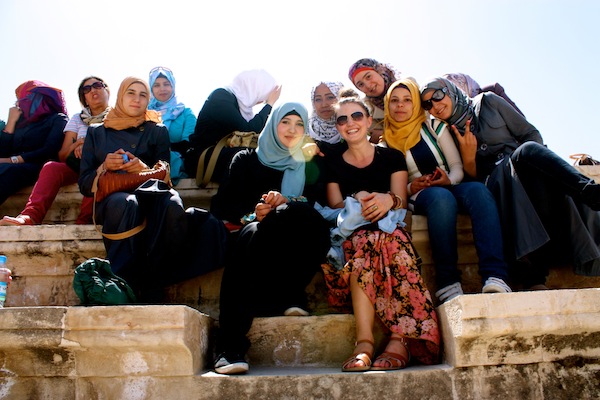 The students
Gathered on the steps of the Amman amphitheater on their lunch break, this group of young nursing students were eager to practice their English with me. In their late teens and early twenties, most of the women were already married, engaged, mothers. They were shocked to find out that I was 24 and unmarried!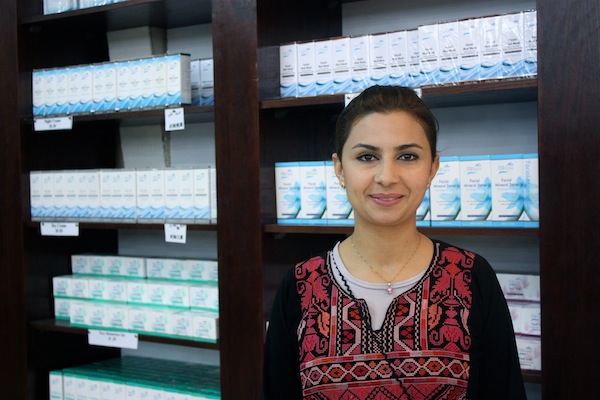 The Algerian saleswoman
We stopped at a local craft store on the road to Madaba: a sprawling space of artisan jewelry, handpainted bowls, beautiful rugs. I was immediately drawn to the wall of Dead Sea products: mud masks, exfoliating scrubs, creams and lotions and soaps. When the saleswoman gave me some exfoliator to try, I detected a hint of a French accent and started to speaking to her in French. I found out she was Algerian, married to a Jordanian. We chatted about products, spa days, living in Jordan. Then, I convinced just about everyone in our group to go test out the exfoliators and hand creams–and made quite a few sales on her behalf. She was just so beautiful and friendly–I'm so glad that I came home with a slew of spa products by which to remember her!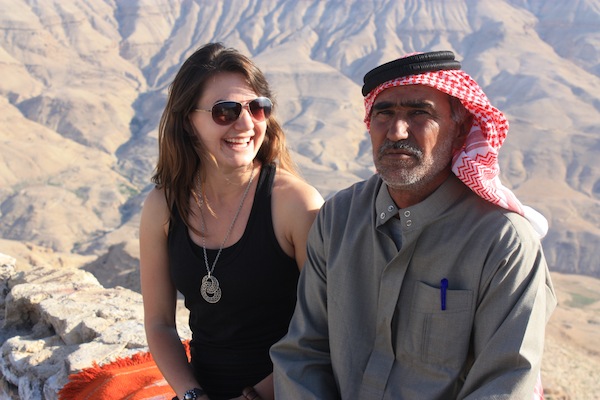 The Beduoin on the road
We stopped at a desert vista point, and this man motioned for me to sit down next to him. In broken English supplemented with Arabic, he proceeded to tell me that I looked like the moon–supposedly, an Arabic compliment.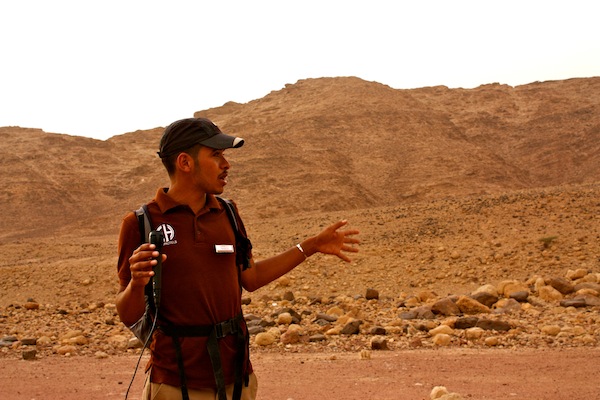 The local guide
One of the most impressive features of Feynan Eco Lodge is their commitment to the local community. This young Bedouin man spoke excellent English, telling us about his family, their history, their traditions, their everyday life, their relationship with the land. After leading us to watch a hazy desert sunset, he brought us into his family's compound where his father made us traditional Arabic coffee. One of my favorite pieces of advice popped back into my head: "I'm not saying it's right, I'm not saying it's wrong, I'm just saying it is." From the outside, it looks like Beduoins live in shabby tents–but up close, we saw that each piece is handwoven. Our guide told us it takes the entire village of women years to create.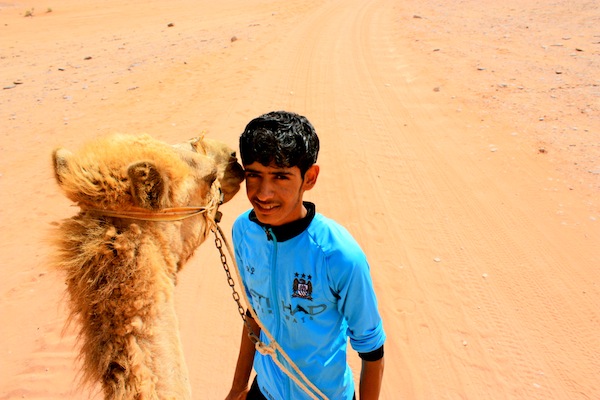 The camel handler
As soon as I walked by my camel, I knew she was the one: we looked each other in the eye, totally bonded, and I announced that this was the camel I wanted to ride. He told me her name was Anyan, and she was three years old. He was the youngest of the camel handlers, soft-spoken with a shy smile.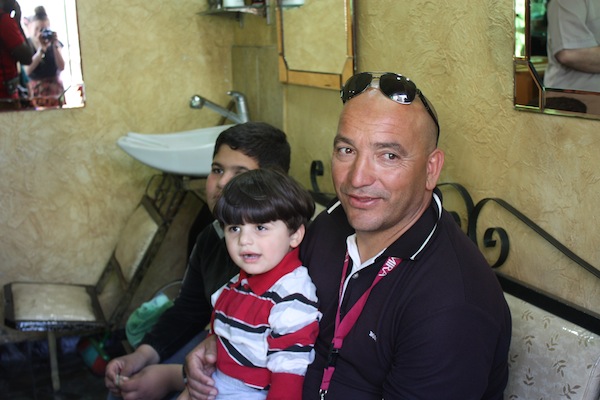 Our guide, Ibrahim
I saved the best for last: Ibrahim was our guide for 10 days as we traveled throughout Jordan. He knows everyone–EVERYONE–in Jordan. He was always smiling, laughing, cracking jokes and telling stories. A husband and father of four, a former national soccer player, one of the top guides in Jordan: our trip wouldn't have been half as incredible without him. (If you're traveling to Jordan and looking for a guide, feel free to email me and I can put you in touch with him. Highly, highly recommend.)
Note: I was a guest of the Jordan Tourism Board, but all opinions are my own.
Also, don't miss the best of Jordan, via Instagram.