Postcard from Ma'In Hot Springs
Every once in a while, you get the fortune of staying in a place that is the perfect combination of natural beauty and man-made luxury. While in Jordan, we were lucky enough to stay in Evason Ma'In Hot Springs for not just one but two nights. And holy moly, was it incredible!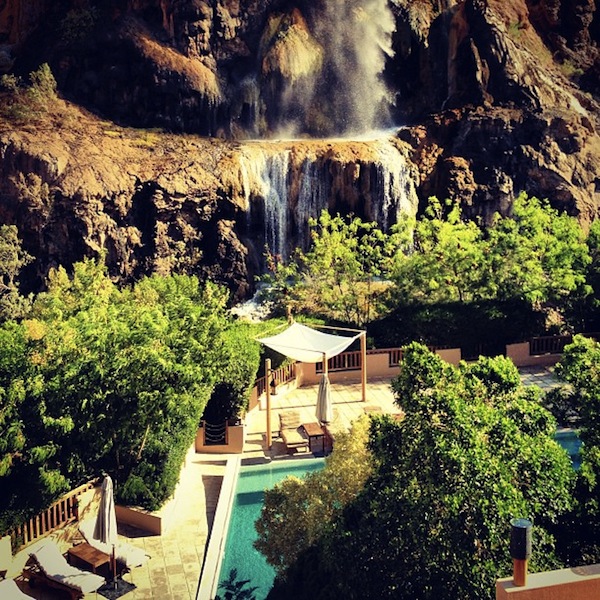 The only injustice was that we only got to spend the sunsets and sunrises at the resort: no morning spa treatments, no lazy afternoons by the pool, no entires spent hopping between hot springs and waterfalls. But we were able to squeeze in a group trip to the public hot springs under the stars, and I snuck back up for a solo session behind the waterfall to watch the sunshine splash over the hills. The rooms were beyond beautiful (and had two balconies!), the staff were incredibly friendly and helpful, the food was delicious: it's everything that you would expect from a five-star resort plopped down in the middle of Jordan's most beautiful scenery.
Honestly, the resort itself is incredible–but it's expensive. Even if you can't swing the cost of a room–it runs about $250-$300 a night–it's worth it to visit the region. You can visit the public hot springs for about $15 a day, and I actually enjoyed the public waterfall area more than the private springs. Pack a picnic and make a day of it–it's a beautiful road trip out of Amman on the way to the Dead Sea.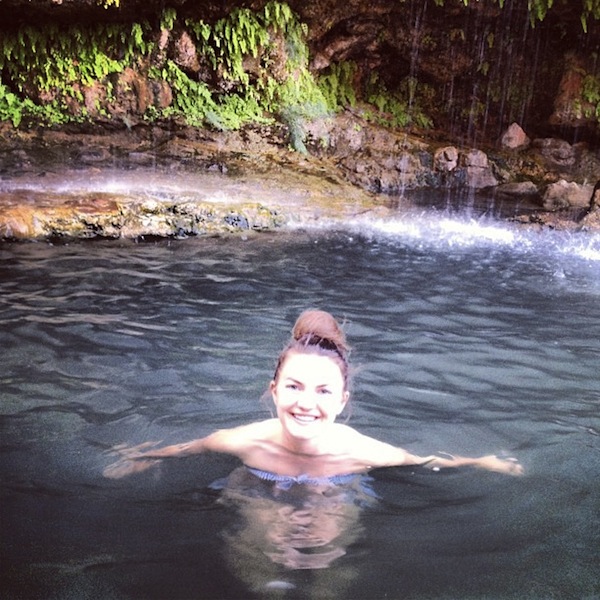 Soaking in the warm springs was the perfect way to relax after a nine-mile hike and a morning camel ride.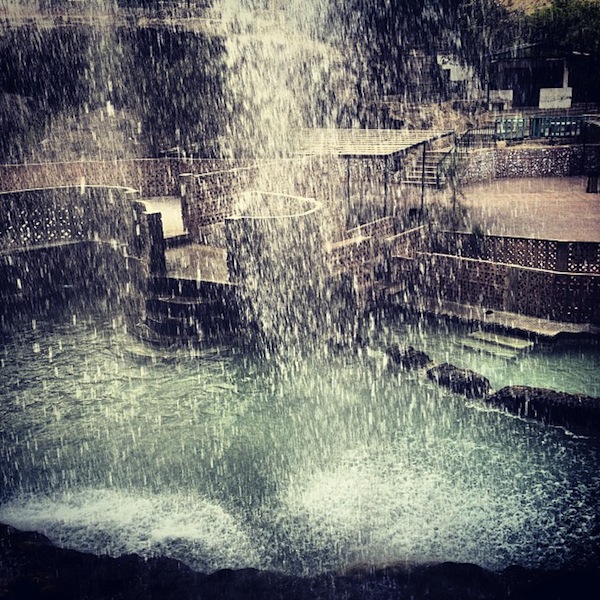 First order upon waking up: spending sunrise by myself at the public hot springs…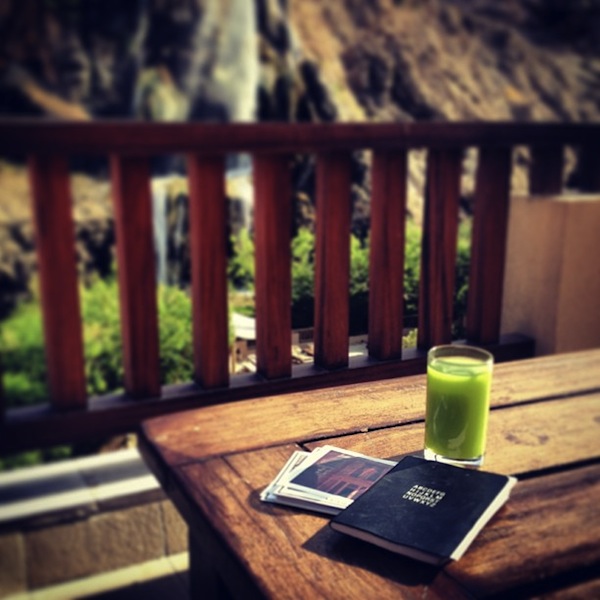 …and then writing postcards and drinking kiwi juice.
Sunrise over the Dead Sea, as seen from my room's balcony.
What's your favorite photo of Ma'In Hot Springs? 
Note: I was a guest of the Jordan Tourism Board, but all opinions are my own. I fully admit that I likely would not have been able to afford this resort for much more than two nights out of my own budget–but I do think that it would have been completely worth the splurge.